Choosing the best pest control software solutions

Manage your pest control business with the best pest control software. Check out this list of the top pest control business software on the market.
Service management software helps you manage your customer relationships, job scheduling, and many other time-consuming aspects of pest control. With the menial, repetitive tasks taken care of, you can concentrate on competing in the fast-growing pest control industry.
To help you navigate the pest control service management software options on the market, we've put together this handy guide. Read on to find out what makes a good pest control software stand out and choose from the best pest control software solutions on sale today!
Management software solutions for every industry
Not in the pest control business? No worries. If you're looking for the best management software for other industries, you can find them here:
What does pest control software do?
Put simply, pest control software automates business processes so you can concentrate on other tasks that require your attention. Popular features include customer billing and invoicing, as well as other common business tasks such as job scheduling and dispatching.
This type of software can be modified to serve the unique needs of a certain business or industry. For example, management software made for pest control can help you track pesticide use across many common brands and keep an eye on installed pest monitoring devices.
Benefits of pest control software
Pest control software doesn't come cheap, but its features are often worth every penny. Below are just some of the benefits you can get from pest control software.
Turn your leads into customers
Getting new customers is one of the best ways to grow your business. Pest control software allows you to track and manage your leads, making it easier for you to identify and target high-value conversions. This eventually leads to a greater take home for your pest control services business and who wouldn't want that!
Easy customer management
Growing a business doesn't just mean getting new customers — you also need to make sure current customers keep coming back for more. Good pest control software can help your team address customer inquiries and concerns quickly, which:
Increases customer satisfaction.
Drives more repeat business.
Results in more referrals from your customers.
Stronger communication
Running a pest control business means you have field teams and office staff. Pest control software facilitates communication in a shared channel, so your teams are aligned at the office or in the field.
At-a-glance data insights for your whole business
Different software does different things — you might use one to handle billing, another to manage sales, and another to track leads. Pest control software merges all those tasks into one convenient dashboard.
This way, you get a 360-degree view of business operations in a matter of seconds. Better yet, your team won't have to jump between software solutions but instead can work productively on a single screen.
​​What to look for in great pest control software
There are a lot of moving parts when it comes to pest control.
You need to manage the seasonal outbreaks of pests, manage teams out in the field, and do many other small tasks. To get the pest control software that best caters to your specific business, look out for these features:
1. Tools to handle seasonal changes
Pest control is a seasonal job. Many pests hibernate or go dormant in the winter, leading to slow days in cold months. However, warm months are another case entirely—you may end up getting swamped by all the calls from customers.
The best pest control software offers strong accounting capabilities that keep track of and modify cash flow according to the seasons. Tightening your cash flow during winter months helps you survive during lean times and accounts for higher spend  in the summer so you stay competitive.
2. Powerful dispatching capabilities
Much like plumbing and HVAC, pest control is an emergency service. As a result, you're expected to get the job site as fast as possible.
After a customer calls, the best pest control manages the dispatching process seamlessly by:
Highlighting the customer in need.
Empowering teams with  a full understanding of the situation.
 Sending out a crew ASAP.
3. Handle multiple locations
If you have multiple locations, pest control management software can help you manage them in one place. Keep track of local or regional regulations on pesticides, inventory, service, and so much more.
Automated routing is a feature that the best pest control software have and should be on your radar if you have multiple offices or sites to visit. This capability ensures your team stays productive and minimizes time spent on the road.
4. Enhanced employee scheduling
When the insects come out from hibernation, you handle multiple customer calls per day in warm months.
With such a high volume of requests, the chance that one team accidentally gets booked for two jobs at the same time increases.  Which doesn't make for good business practice.
Fortunately, pest control management software automates employee scheduling to:
Avoid double-booking your exterminators.
Maximize your job completion rate.
Better serve your customers.
5. Manage tasks effectively
Pest control isn't just one thing – it's a series of small steps and tasks, including inspection, insect removal, and more.
Service management software can ensure that your field teams are thorough, providing checklists that exterminators can run through while on the job.
Before leaving a site, they can quickly glance at the list to see whether they missed anything along the way.
The best pest control software
With many pest control software options on the market, choosing the right one for your business can be difficult.
That's why we've done the legwork for you— here are the top 15 pest control software, explained in detail.
Method:Field Services
Bugbase
PestBoss
FieldWork
PestPac
Pocomos
PestaRoo
Smart Service
PestRoutes Software
Briostack
GorillaDesk
Insectram
Pest-App
HouseCall Pro
FieldMagic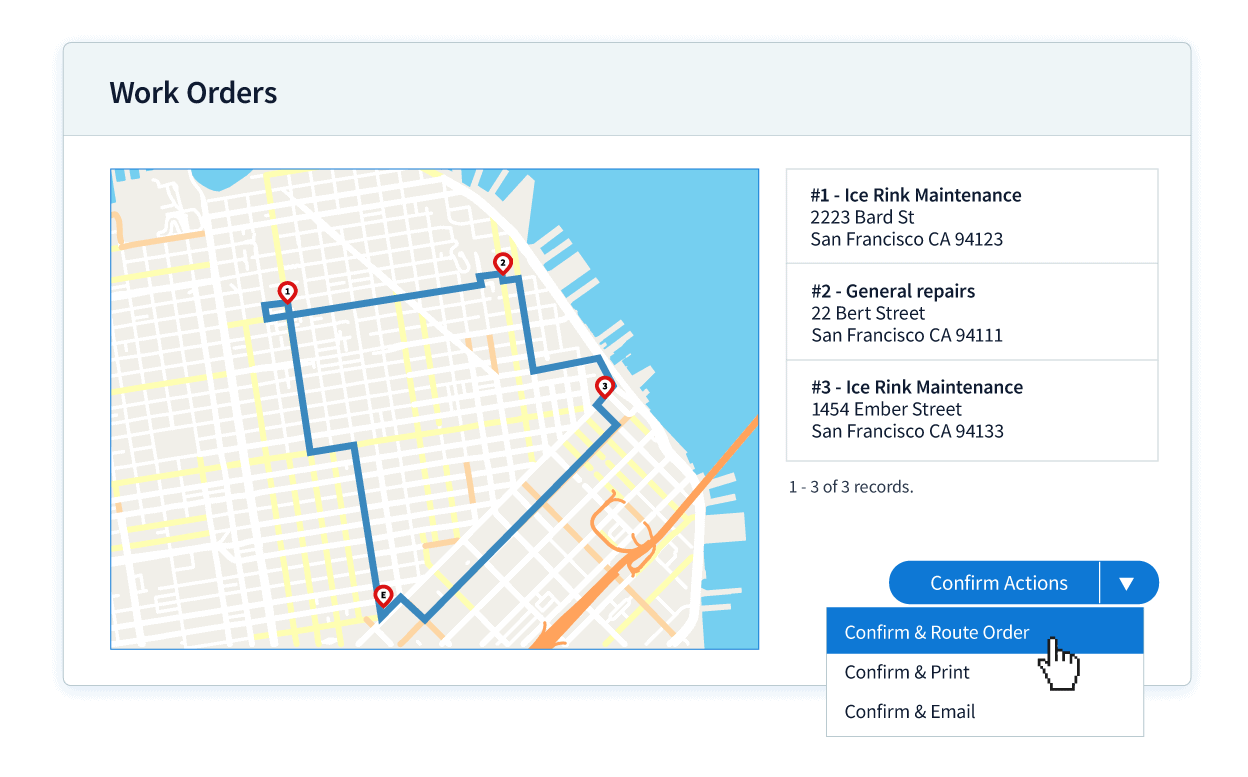 Method:Field Services is an all-in-one platform for field service management including, pest control companies. It's compatible with QuickBooks Online and Desktop, which makes your bookkeeping process a breeze.
The top reasons that it makes this list of best pest control software companies are:
Advanced dispatching tools: Plot the most efficient routes and display your crew's schedule  to ensure that the right people are assigned to the right jobs.
A mobile app: Monitors job progress and communicates with customers from anywhere.
Personalized automation: Build anything in Method from job costing tools that show projected costs and revenue in one simple display to custom daily reports.
Learn what else Method:Field Services has to offer you in the video below.

Plans and pricing
Method:Field Services start at $15 per field technician per month. Sign up for a no-commitment one-month free trial to test drive the software.
Your trial includes access to all of its features, the mobile app, and all the support resources you may need.