Targeted email marketing for Xero users
Whether you need to segment your contacts or amp up your email newsletter, Method:CRM ensures every email is a hit.
Want to see Method in action first? Take me there →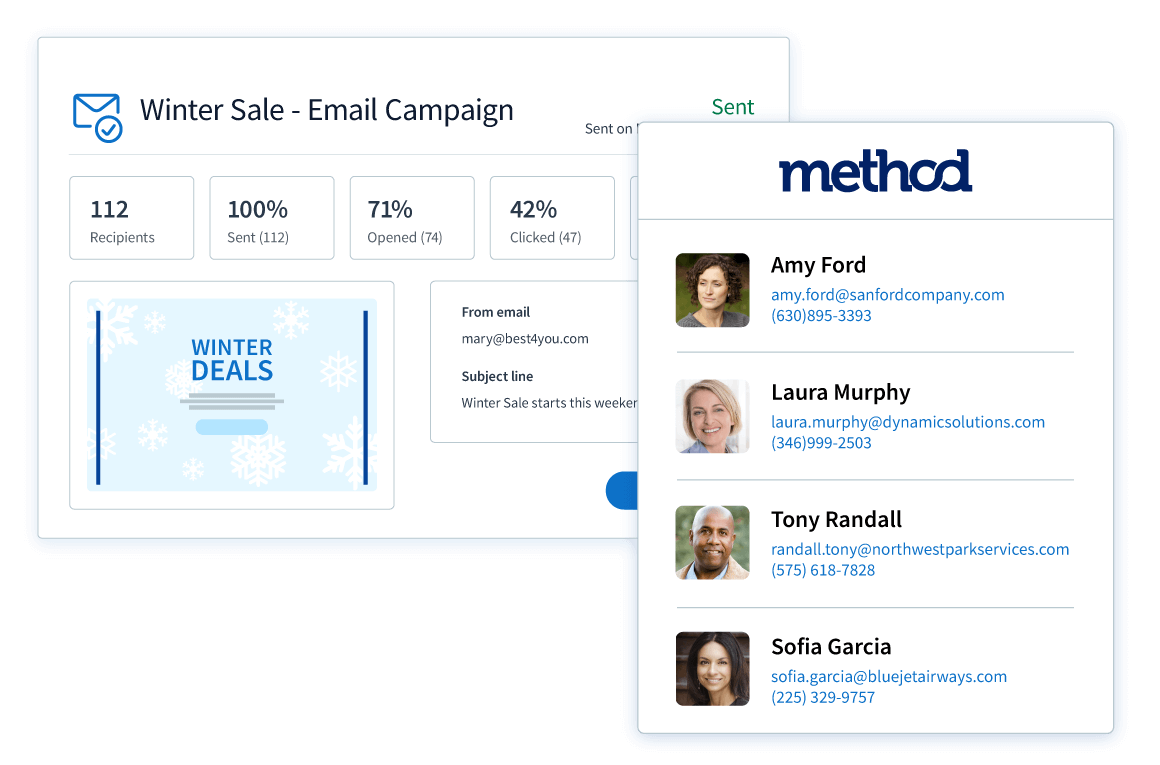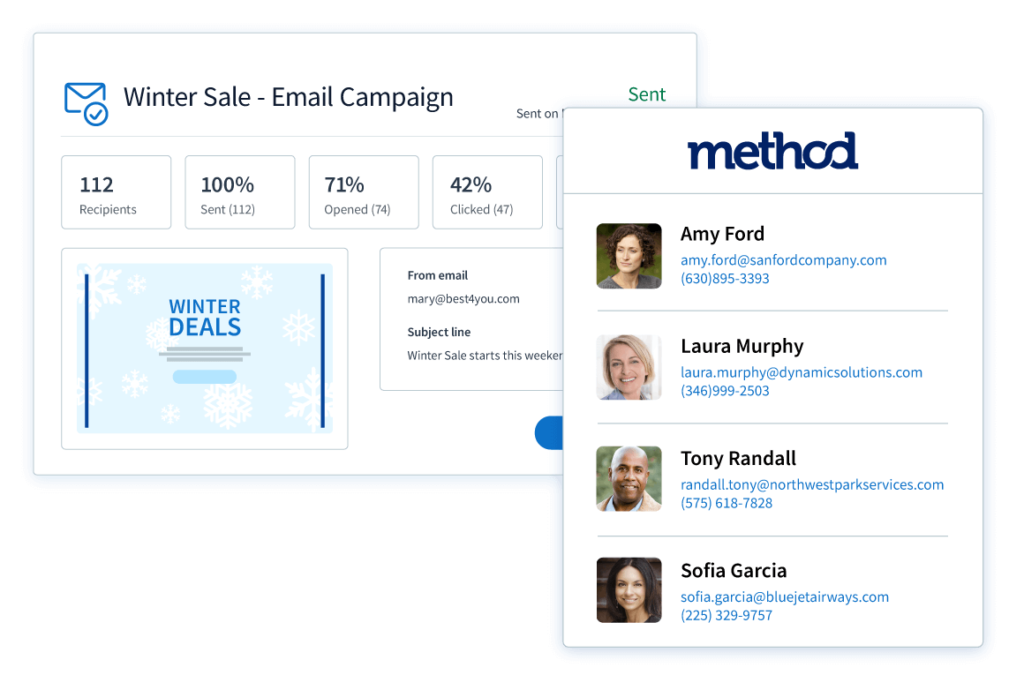 Why Xero users, like you, need email campaigns
Email marketing leads to new sales opportunities.
A good email campaign ensures constant contact, turns leads into sales, and strengthens your relationship with current customers.

Enhance your campaign performance and send emails to the right audience with Method's Email Campaigns app.

What's more, Method's email marketing tool saves you time and improves your workflows in your trusted cloud accounting program.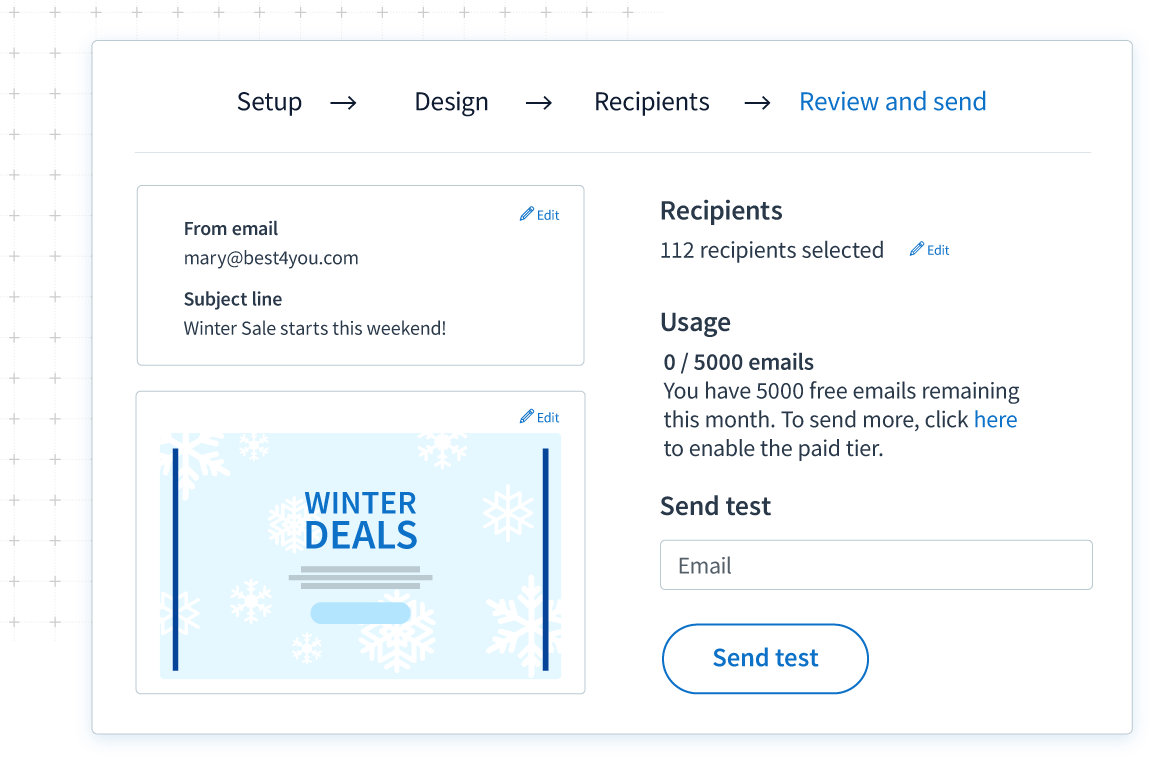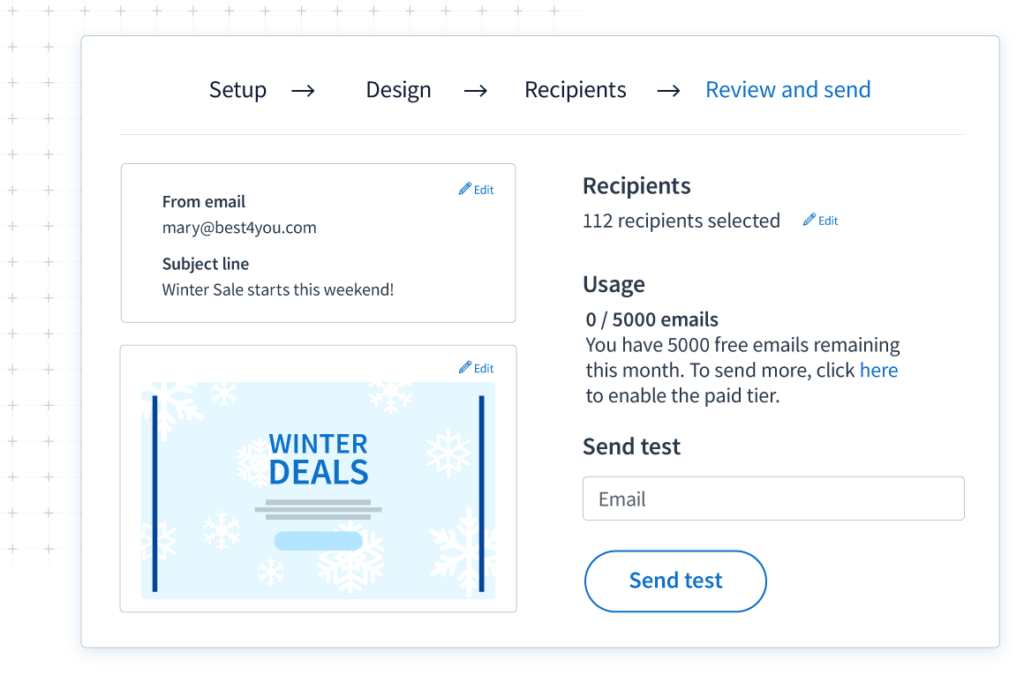 "Method has a clean beautiful interface and seems to sync well with Xero. But, it has been the support that got them this 5 star review."

Ean Murphy
"Excellent support"
"This is a wonderful app! It syncs great with Xero, all the information goes over without hesitation, no problems there. Contacts, accounting, etc. It's very user friendly, straight forward in all areas – invoicing, payments, etc. A great app to make your work life that much easier 🙂 Highly recommend."

Amy DeVries
"Excellent – Highly Recommend"
Personalize your customer connections
Engage your customers to produce revenue.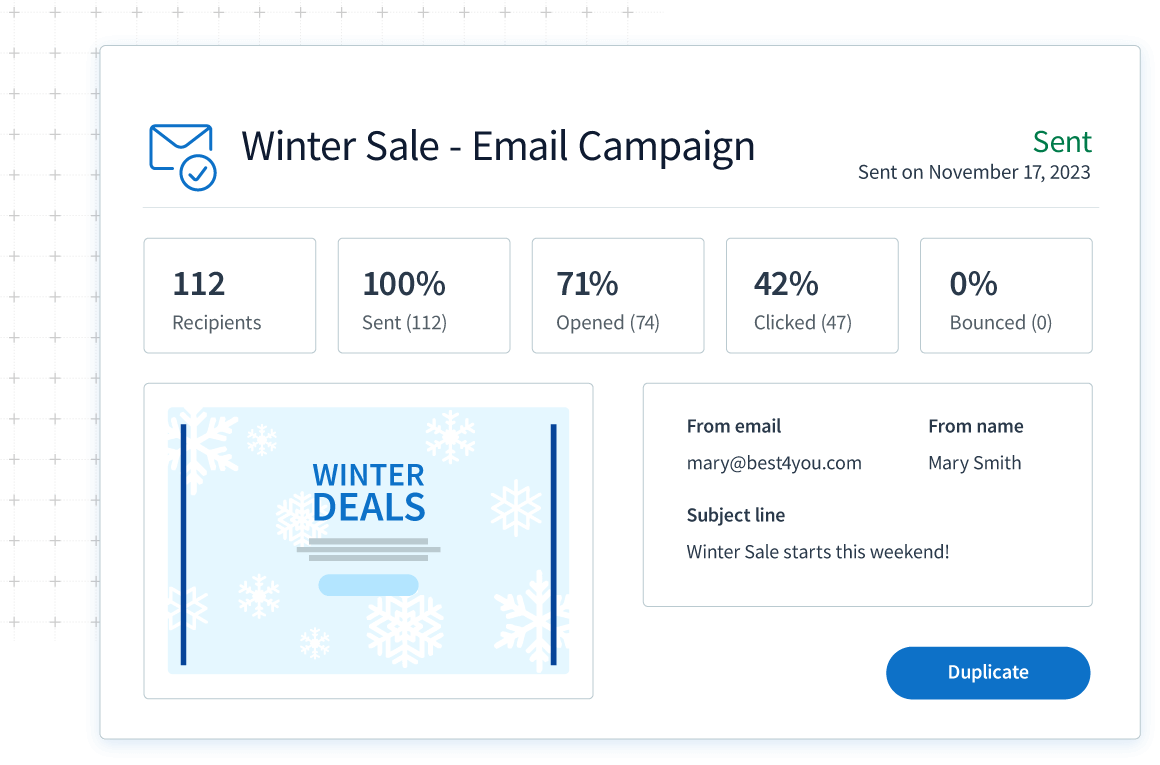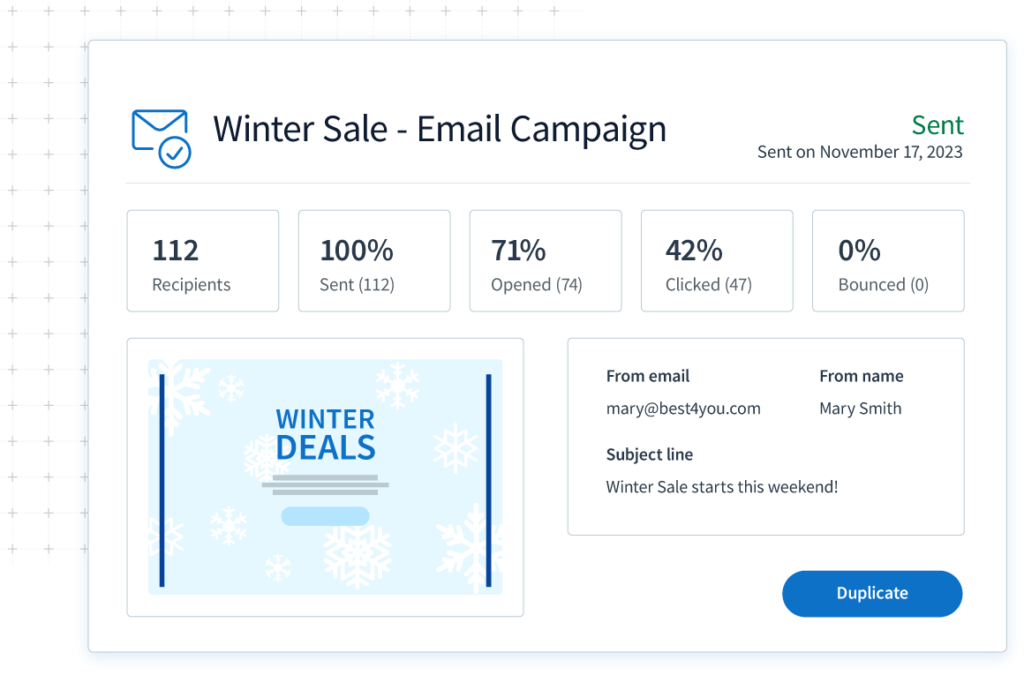 Deliver curated emails to your contacts, segment email marketing lists, and share content specific to each contact's interests with Method:CRM.

What's more, instantly get campaign analytics so you know what needs to be tweaked to improve your open and click rates.
Capture attention with unlimited email templates
The content of your emails is what seals the deal.
Xero has 10 email templates to choose from, but Method:CRM breaks through these limitations.

Personalize Method's email templates to share promotions or showcase your brand on transactional emails.

What's more, create custom templates to spend less time formatting and more time coming up with killer content.
Email marketing for Xero frequently asked questions
When is the best time to send email campaigns?
The best time to send an email campaign is midweek and midday, but Method:CRM allows you to schedule your campaigns at whatever time works best for you. With automation, you can set and forget your emails, which is the perfect solution for busy marketing teams.
Thanks to Method's reusable templates, activity tracking, and Mailchimp integration, you can automate your email campaigns and watch your leads progress down the sales funnel.
What is the best way to do email marketing for Xero?
While Xero is a favorite accounting software of many small businesses, the platform's email marketing capabilities are limited. Luckily, a CRM bridges the gap and connects your marketing strategies with your accounting workflow.
Use Method:CRM's email marketing solution to create campaigns that resonate with your leads and customers. Sync your Xero contacts to Method to create an email list for each of your audience segments.
How do you automate email marketing in Xero?
Eliminate the need for exporting and uploading contacts from Xero for the purpose of email marketing with Method:CRM.
Method's two-way sync automatically syncs your Xero contacts to Method to reduce manual data entry and leave more time to build power email marketing campaigns.