Flexible invoice software for Xero
Get paid sooner with personalized online invoices.
Want to see Method in action first? Take me there →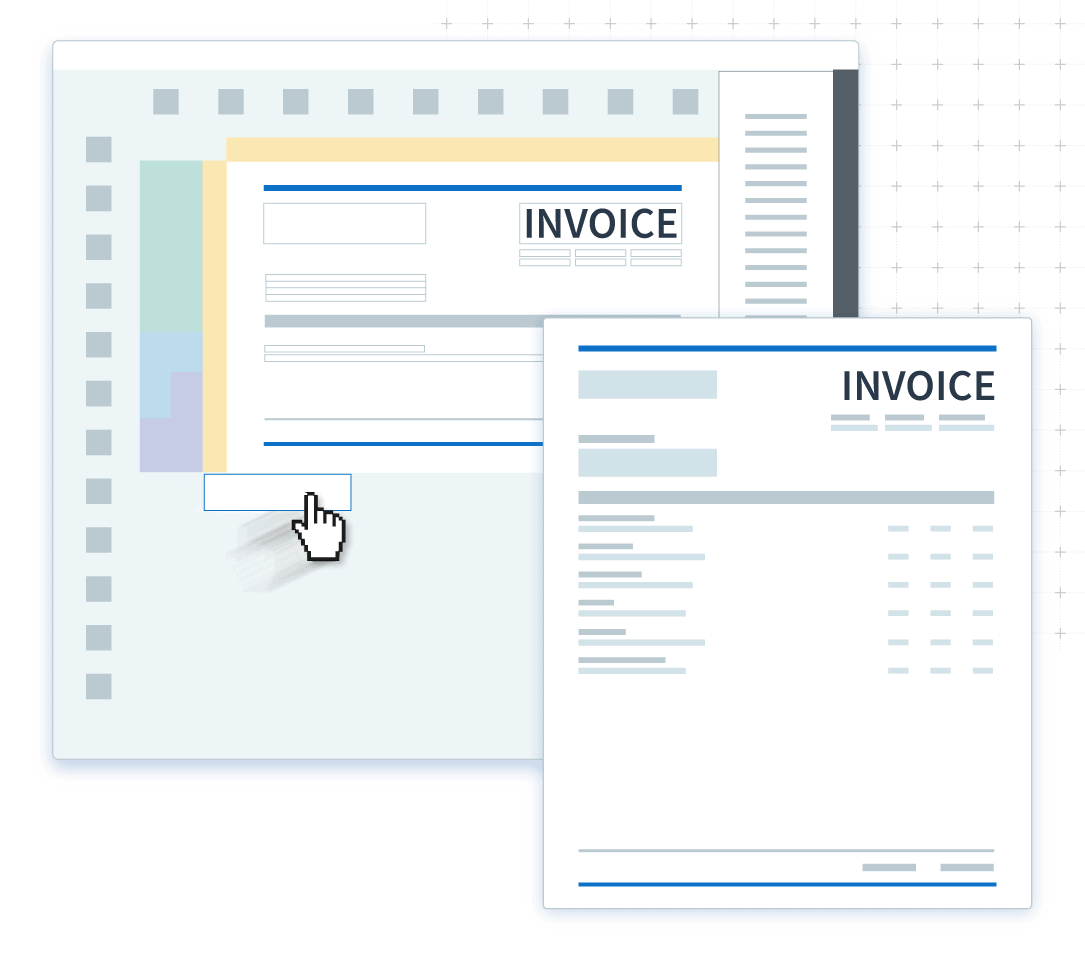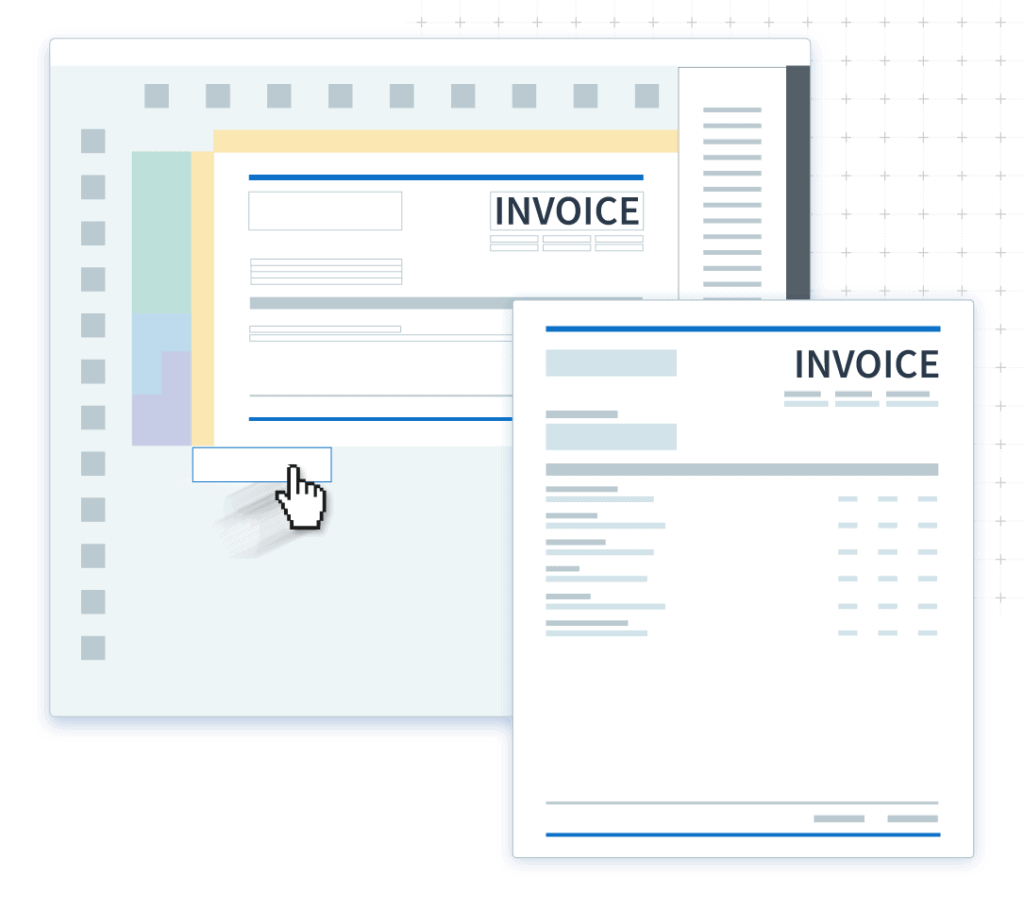 Keep your Xero accounting data secure
Sync data between Xero and Method to keep your files safe and accurate.
Flexible invoice software for Xero gives you the power to choose what information to sync, and when to sync it.

Method's two-way sync ensures that your Xero information stays up to date and that only your crucial accounting activities end up in Xero.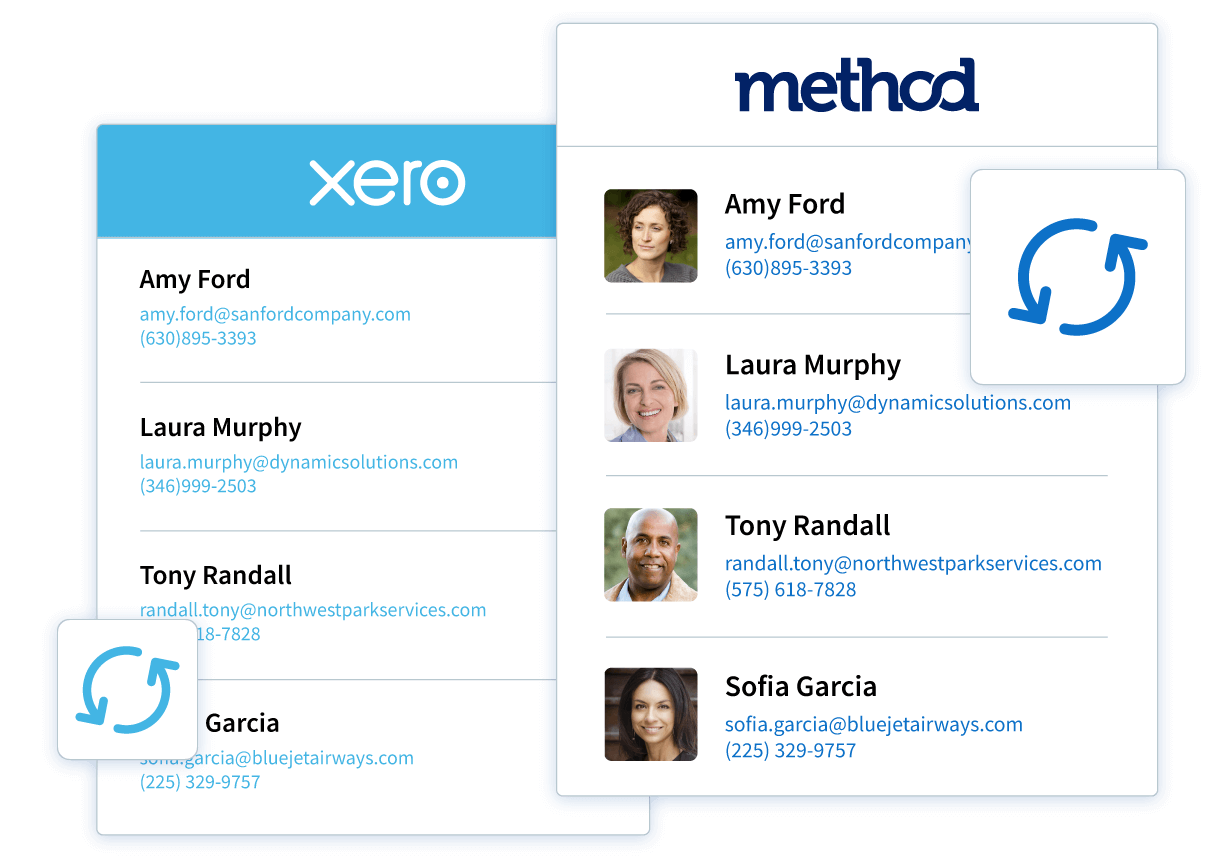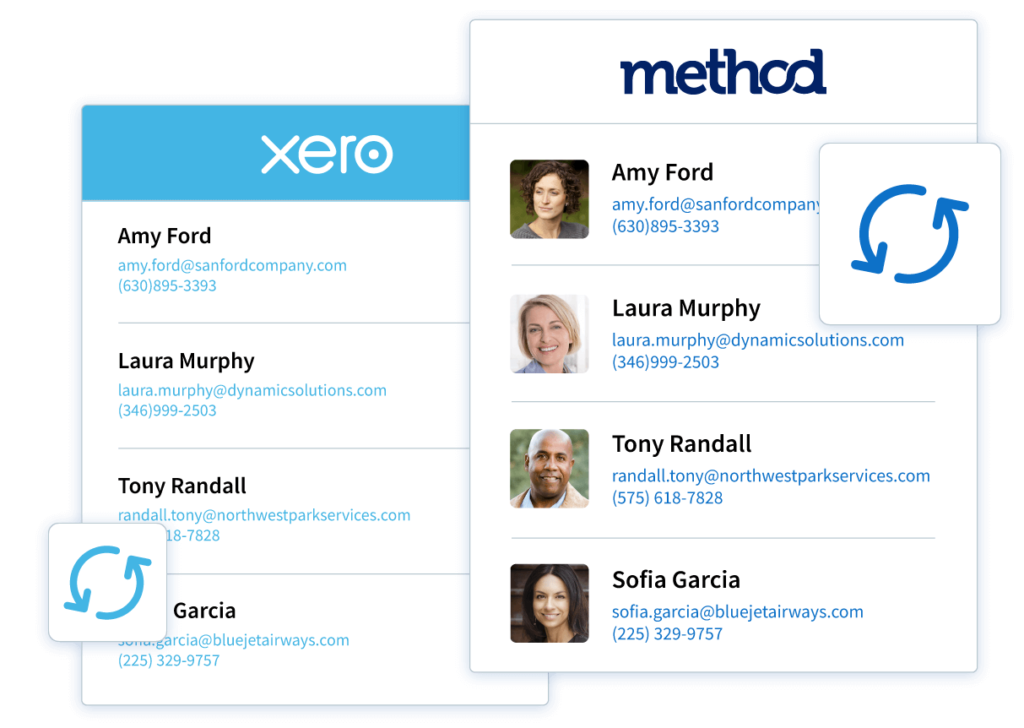 Fast online invoicing
Keep your cash flow healthy with Method:CRM.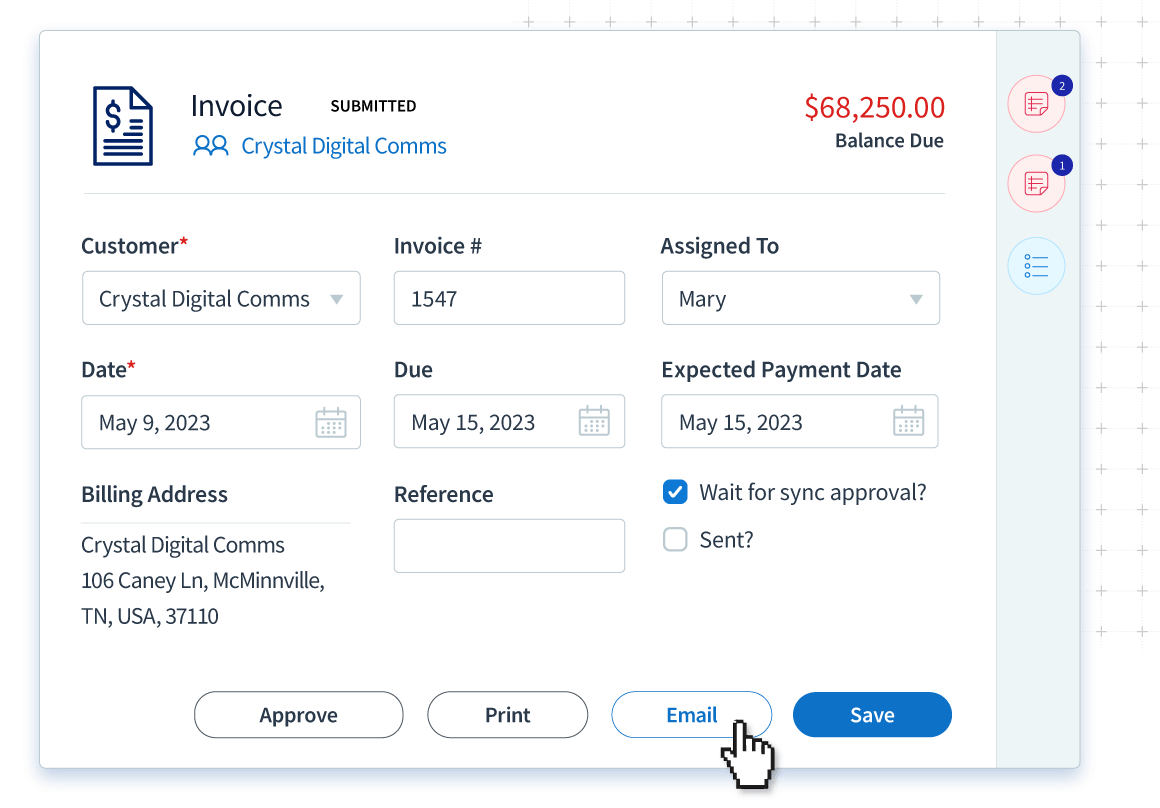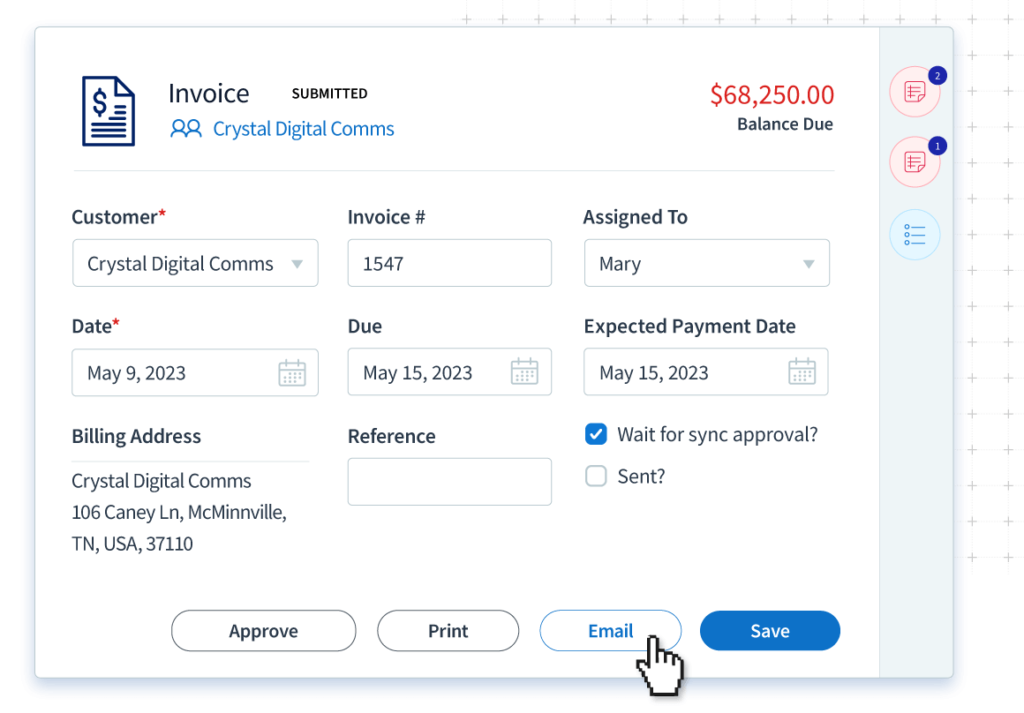 To win against your competitors, online invoicing is a must. After all, the sooner your customer gets your invoice, the sooner you get paid.

Email your invoices to customers directly from Method with just one click. Better yet, leverage Method's customer portal feature for simple online payments.
Automate your invoicing workflow
Say goodbye to tedious admin once and for all.
Simplify your invoice creation process, eliminate double data entry, and reduce errors with Method:CRM's flexible invoice software for Xero.

Put an end to creating new documents from scratch or rekeying duplicate information for your invoices. Instead, convert your estimates into invoices with just one click.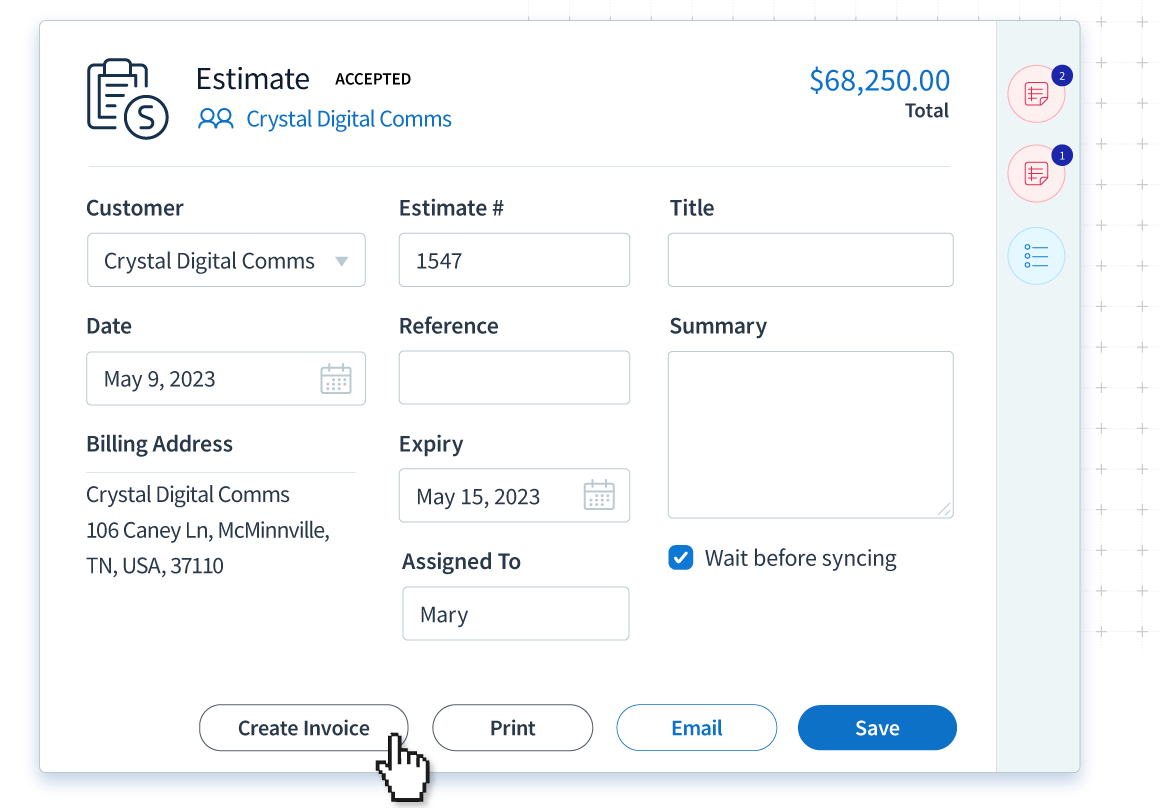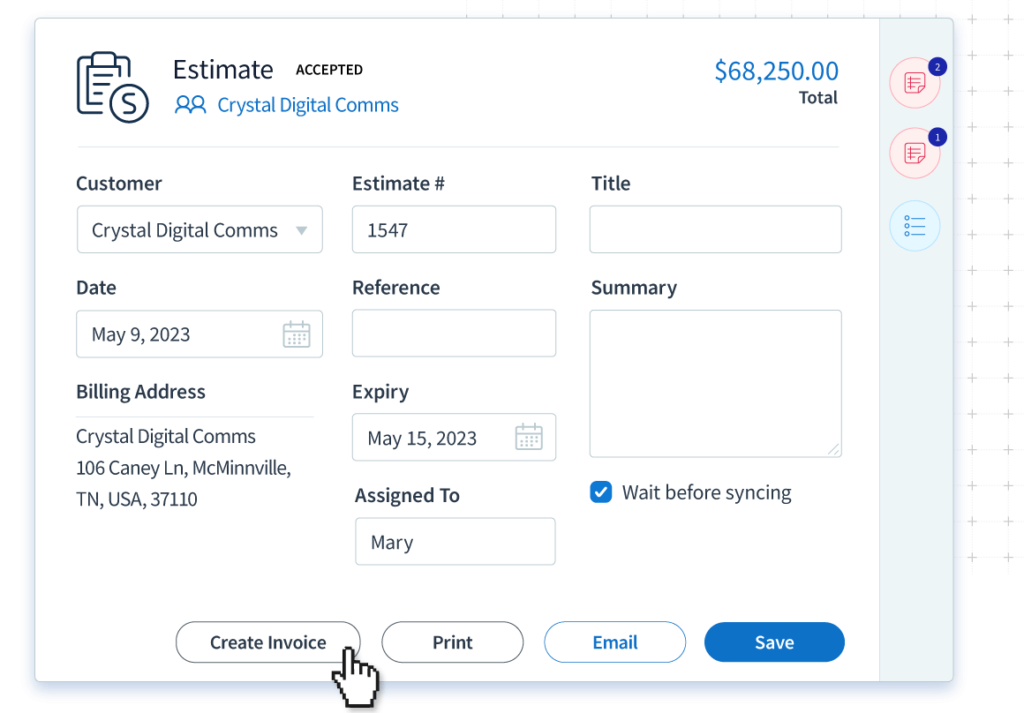 "Method has a clean beautiful interface and seems to sync well with Xero. But, it has been the support that got them this 5 star review."

Ean Murphy
"Excellent support"
"This is a wonderful app! It syncs great with Xero, all the information goes over without hesitation, no problems there. Contacts, accounting, etc. It's very user friendly, straight forward in all areas – invoicing, payments, etc. A great app to make your work life that much easier 🙂 Highly recommend."

Amy DeVries
"Excellent – Highly Recommend"
Securely share accounting details
Your Xero data stays safe and confidential with Method:CRM.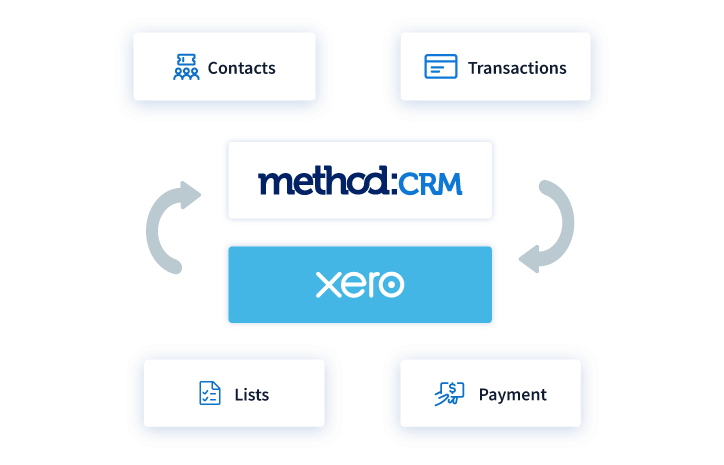 To maximize your data security and integrity, give your non-accounting team members access to only the accounting data they need in Method:CRM.
This way, sharing key information doesn't compromise your data security or confidentiality.
Complete visibility at your fingertips
Customize your reports to match your business needs.
Enhance your reporting capabilities by generating reports based on your preferred data points with Method's flexible invoice software for Xero.

Whether by sales rep to see how your team is performing or by customer to understand where you should focus your retention efforts, Method:CRM has you covered.
Xero flexible invoice software frequently asked questions
What to look for in great invoicing software
There are several features to consider when choosing invoice software for Xero. This includes:

Xero accounting software integrations.
Workflow automation capabilities.
Online invoice sharing.
Method:CRM provides the must-have invoice features for your small business. If your business has unique needs, you can personalize Method into your ideal accounting solution.
Is Method:CRM's Xero integration good for invoicing?
Method:CRM's two-way, Xero sync makes it the best solution to boost your invoicing and overall accounting capabilities. Make it easy to keep tabs on your pricing, track expenses, and deliver top-notch customer service with Method:CRM.

Payment processing is also straightforward with Method's online portal and multiple payment gateways.