The most powerful lead management software for QuickBooks
Don't clutter your accounting data with potential sales. Manage your leads in Method, then sync them to QuickBooks when they become paying customers.
Full access with unlimited users. 30-day free trial.
Forget about manually entering sales leads. Method makes it simple to get new prospects into your lead management software quickly.
Save data to your CRM without leaving your Gmail or Outlook inbox.
Embed a form on your website to capture new leads 24 hours a day.
Upload your lead spreadsheets to Method in just a few clicks.
Empower your team to close deals faster. Create estimates in Method using QuickBooks items, without needing access to QuickBooks.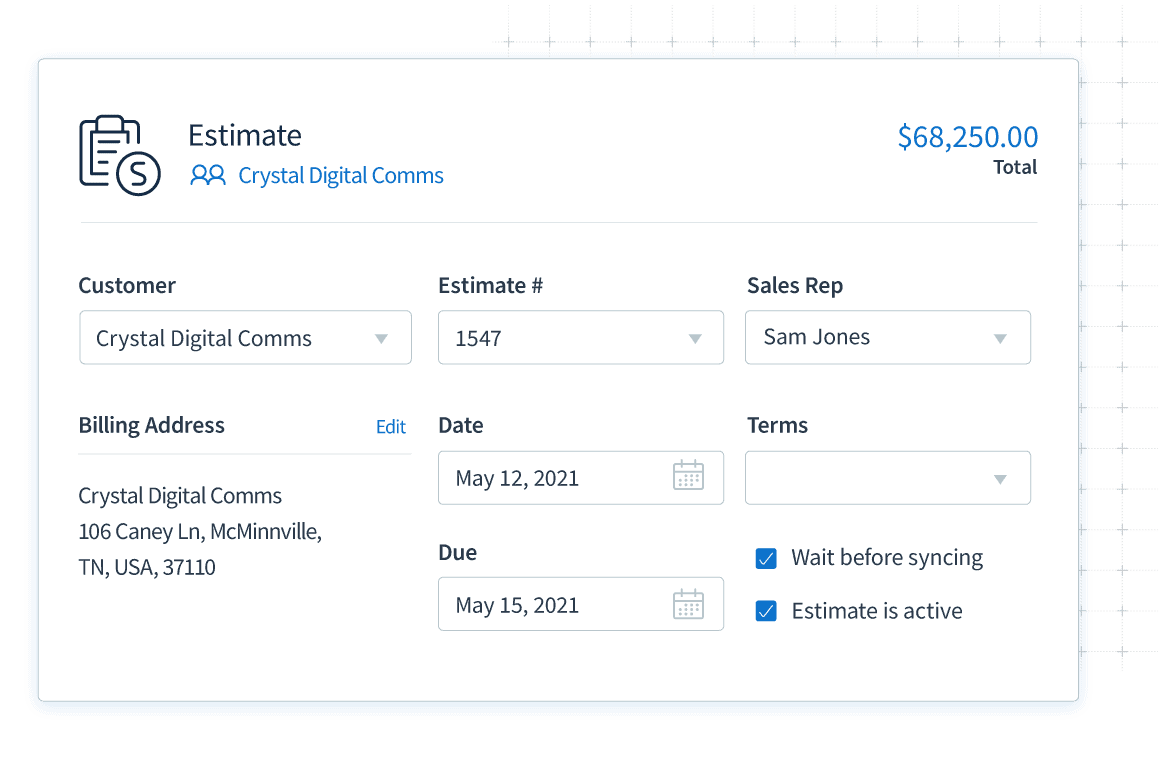 Estimates for leads live only in Method — until you close the sale. Then, sync the estimate to QuickBooks with the click of a button.
View and update estimates in the Method app anytime, on any device.
Allow leads to quickly approve estimates through self-service portals.
"We have been using Method for years now, and it was one of the best decisions our business ever made. From the web to lead forms on our website to the final sale, Method makes sure that no lead ever falls through the cracks."
"As a sales rep, this is a very useful tool for me and my company. We use the activities to record all interactions with our customers to keep everyone on the same page. This is a great tool to help any sales team improve their sales opportunities."
"I implemented Method for a sales team because I wanted something easy and intuitive for them to assign and manage opportunities, proposals, invoices, and payments. I didn't want sales reps in QuickBooks, so the integration was important — Method does that extremely well."
With all your lead data in one place, it's easy to provide each prospect with top-notch service.
Record the details of each interaction and schedule timely follow-ups.
Keep track of who you're speaking to at each stage of the buying cycle.
Send email campaigns right from Method or sync contact lists to Mailchimp.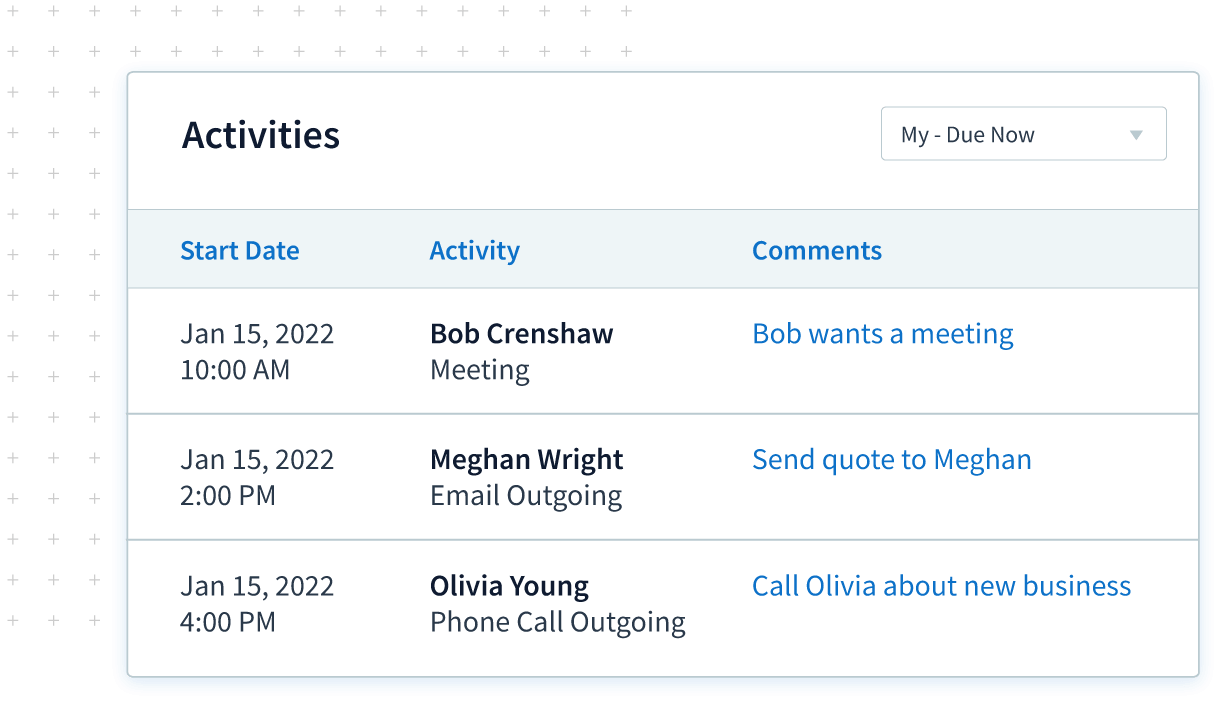 Personalize your sales process
Customize Method's lead management software to give you the insights you need to close more sales.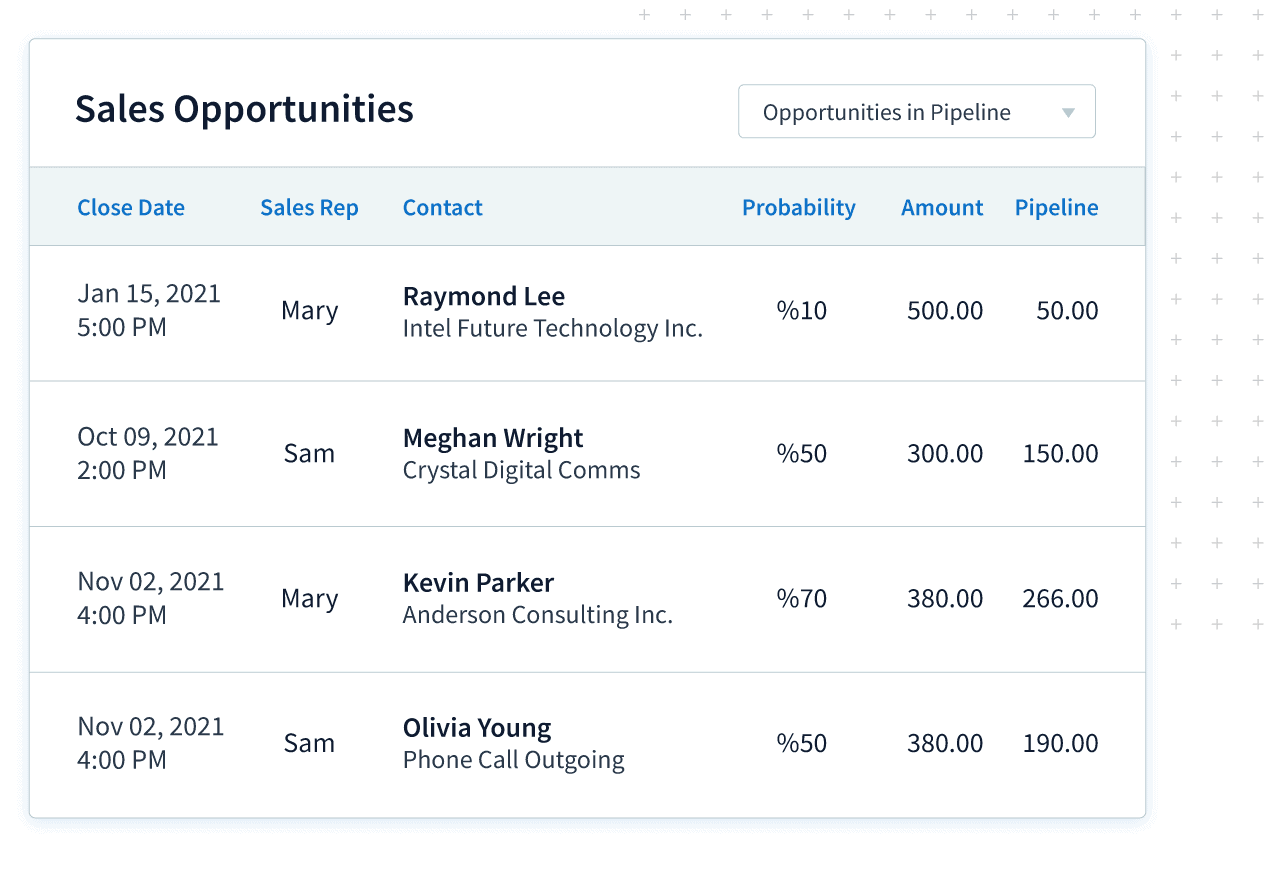 Track every detail of a potential sale, from job requirements to expected revenue.
Create a complete view of each lead's unique needs and preferences.
Let Method take care of manual processes so you can focus on the work that matters.
Streamline your business with Method
Start your 30-day free trial — no credit card, no contract.