Field service management software from the makers of the #1 QuickBooks CRM
Simplify every aspect of your business from job scheduling to invoicing with Method:Field Services. Then, instantly sync this information to QuickBooks with no double data entry required.
Full access with unlimited users.
Grow your business quicker with Method:Field Services
Keep your customers coming back season after season with this field service management solution.
Serve your customers better with faster estimate and invoice creation
Win more jobs by empowering your field technicians to create customer estimates and invoices on the spot.
Increase your sales and keep cash flow positive with a field service CRM
Easily view each customer's full history and use it to generate more repeat business.
Connect your field and office teams with instant QuickBooks sync
Equip everyone on your team with data that's accurate and up-to-date — no matter their location.
Make scheduling and dispatching jobs a breeze
Improve your service delivery and reduce crew response times with Method:Field Services.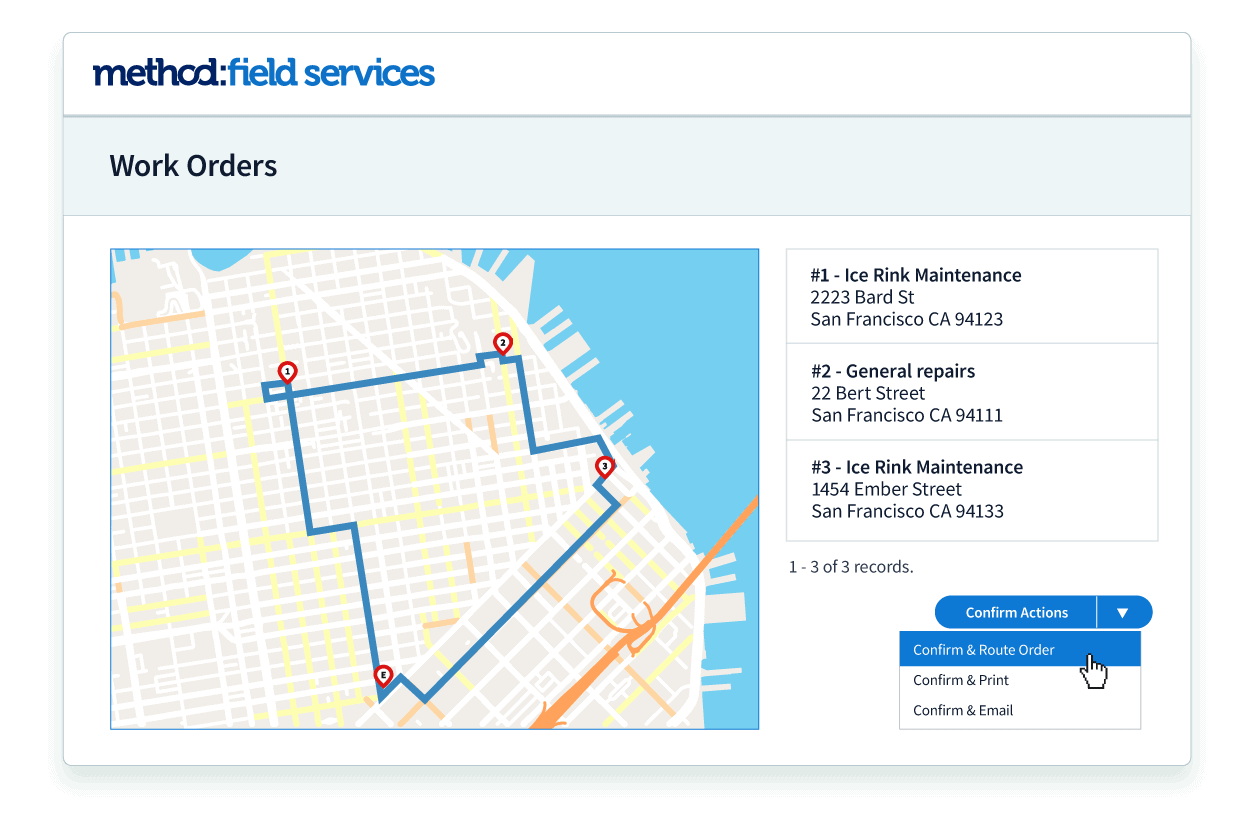 Take the best route, every time
Easily create and map the most efficient route for your crew to get the job done.
Simplify how you schedule
Scheduling work orders is easy when real-time job and customer details are at your fingertips.
A 360-degree view of each crew member's schedule lets you set every employee up for success.
Increase your productivity with instant QuickBooks Sync
Sit back and relax as your invoices and payments automatically sync to QuickBooks.
Say goodbye to double data entry for good
Let your team focus on billable work instead of manual data entry.
Turn work orders into QuickBooks invoices in just a few clicks.
Keep QuickBooks organized
Avoid cluttering QuickBooks by creating quotes and estimates in Method:Field Services. Then, sync the new customer to QuickBooks when you win the job.
"With Method, my sales process is so hyper-efficient that I now close 95% of my sales. Method has reduced my admin work by 80% and gives me insightful business reports in less than a minute."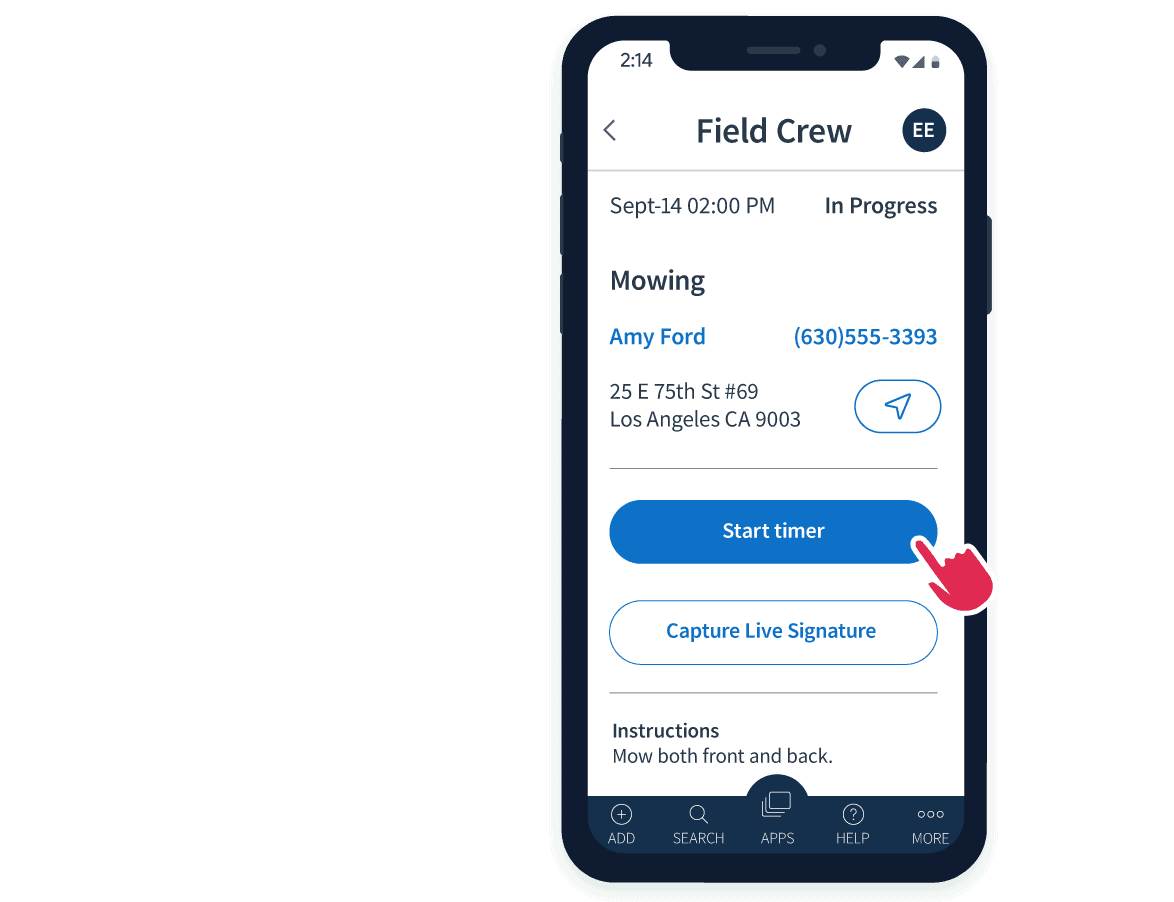 Field service management software that goes where you go
In the field service industry, you're constantly on the move. Use the Method mobile app to plan the perfect route, create estimates, record job progress, and update work orders while on the go.
Positive cash flow is crucial for your field service business. Luckily, Method:Field Services makes payment processing simple.
Create and email invoices on your phone, accept online payments from customers, and watch transactions instantly sync to QuickBooks with Method:Field Services.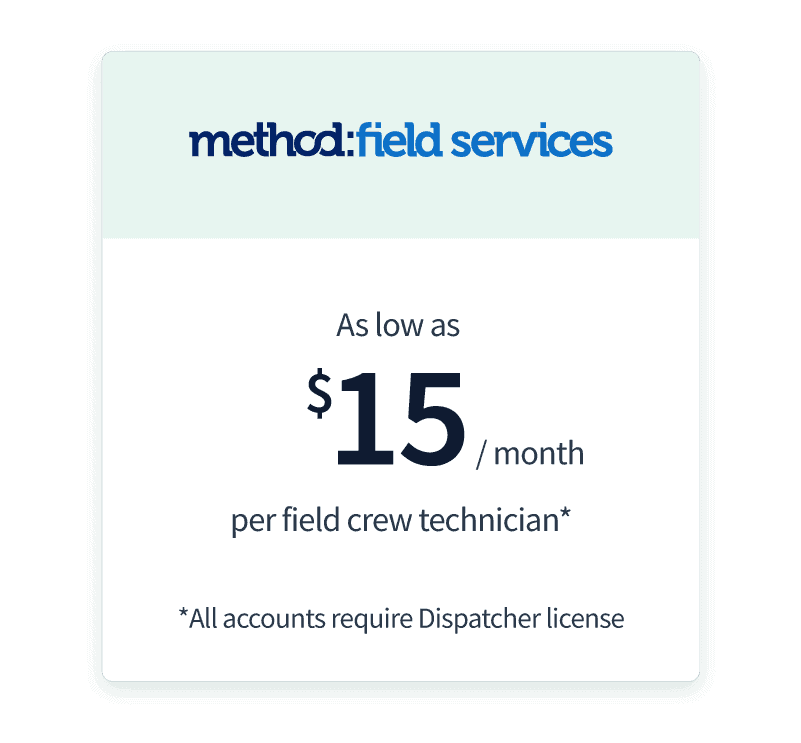 Flexible pricing that scales with you
Empower your team to succeed with Method:Field Services' mix and match pricing options. With solutions for both your office and field staff, it's easy to build the perfect package for your business.
Field service management software for your every need
The field service industry includes everything from painting to pest control to plumbing — so why should you settle for one-size-fits-all? Easily create a custom solution with Method:Field Services.
To maximize your profits, you need easy access to real-time job data. Customize Method:Field Services to monitor your projected costs, revenue, invoiced amounts, and job progress in one convenient location.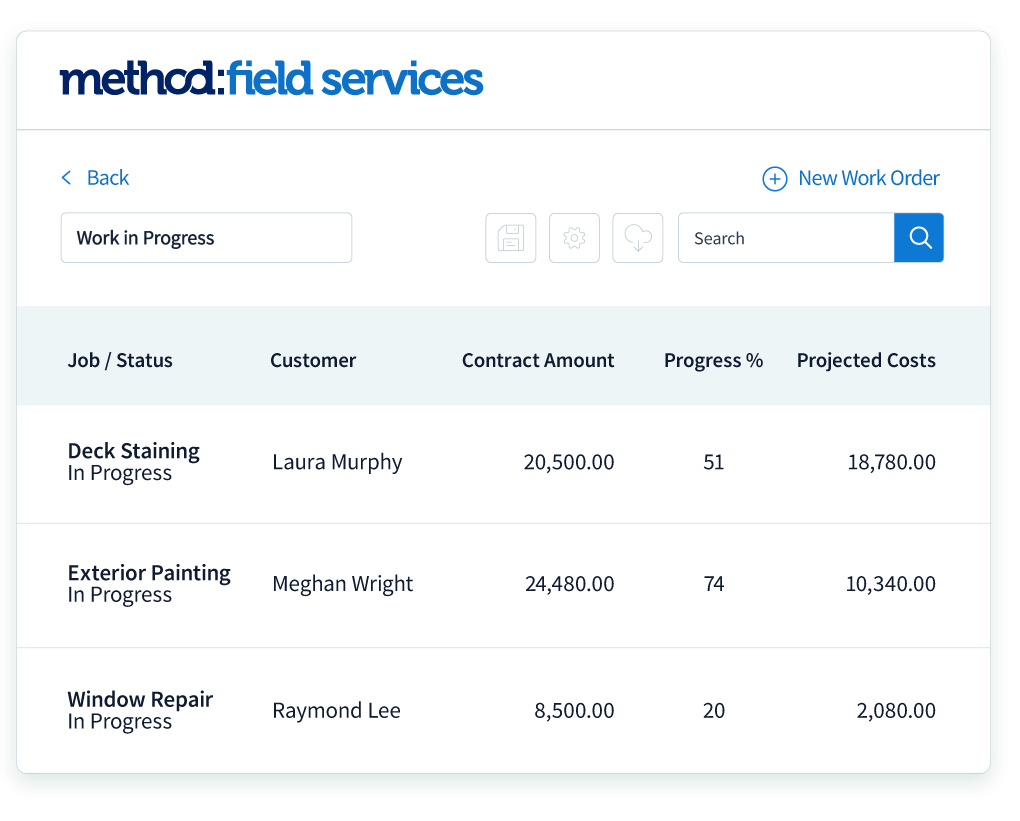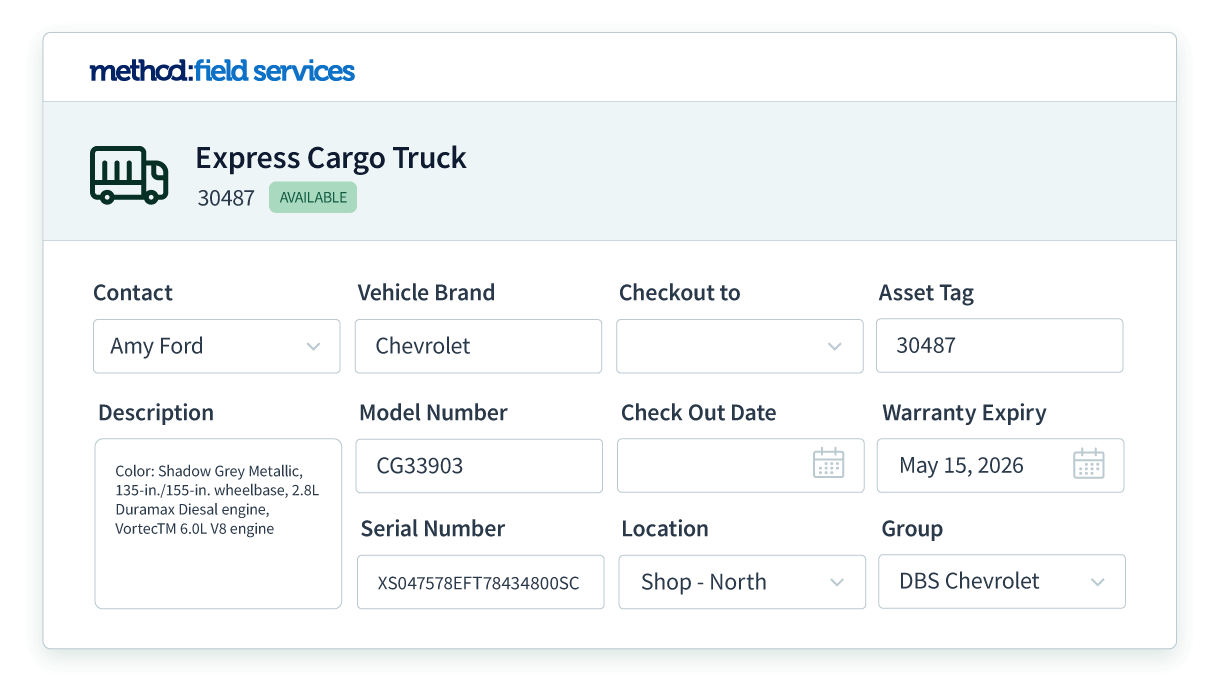 Streamline your equipment management
Customize Method:Field Services to manage your equipment and assets alongside your customer, scheduling, and invoicing data.
Run your business better with Method:Field Services
Start your free trial — no credit card, no contract.