Create Xero quotes anytime, anywhere
Automate your Xero quote creation to increase your profits with Method:CRM.
Want to see Method in action first? Take me there →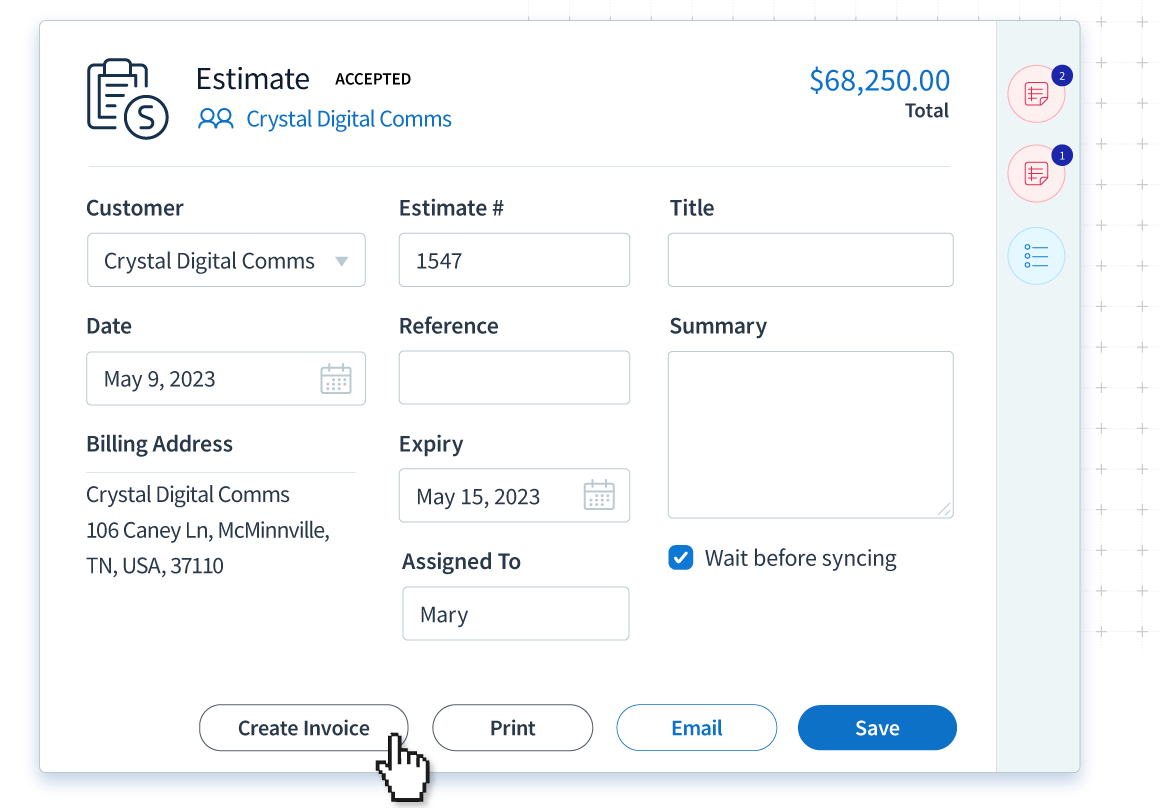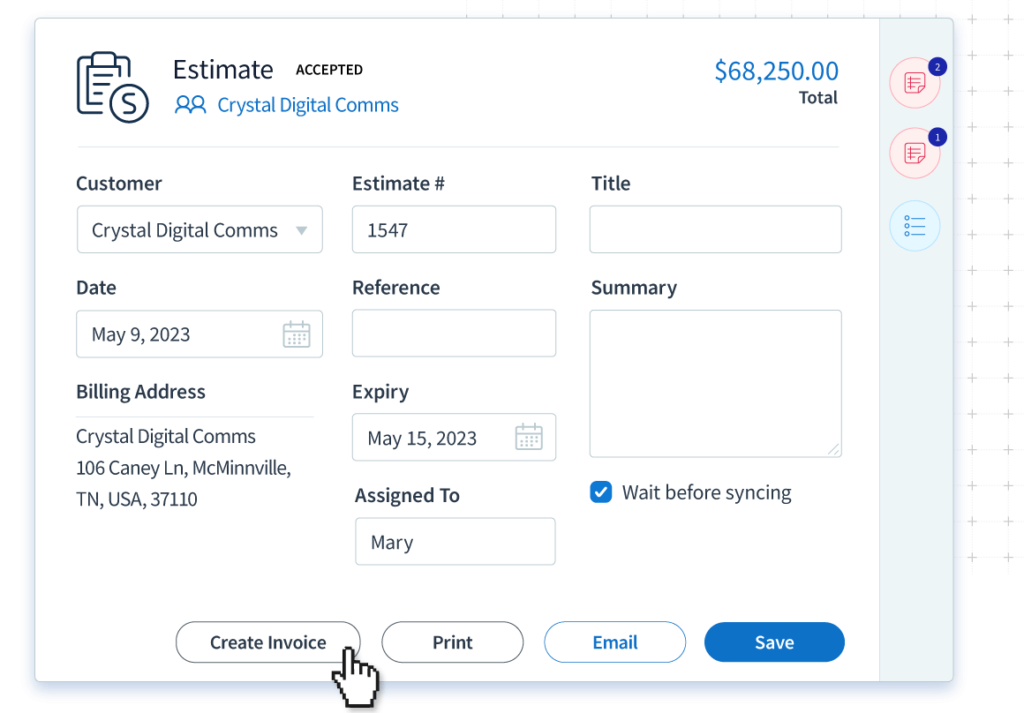 Why Xero users love Method:CRM for quotes
Quotes are your chance to turn a hot lead into a repeat customer.
Create quotes anywhere, anytime, and automatically update your entire team thanks to Method's mobile app and two-way Xero sync.

Then say goodbye to manually approving or denying quotes in Xero with Method:CRM's approval safeguards and automation.

Fill your quote approval gap to win more work and grow your customer base with Method:CRM.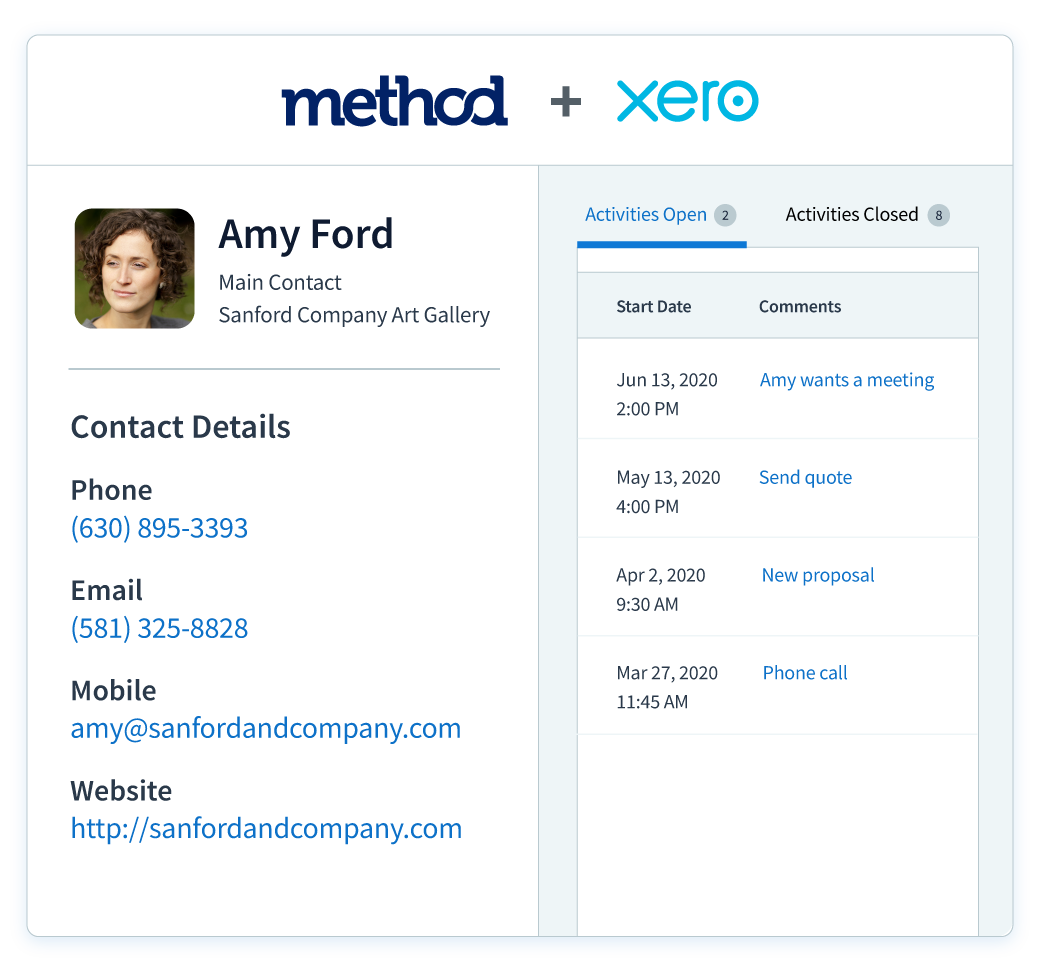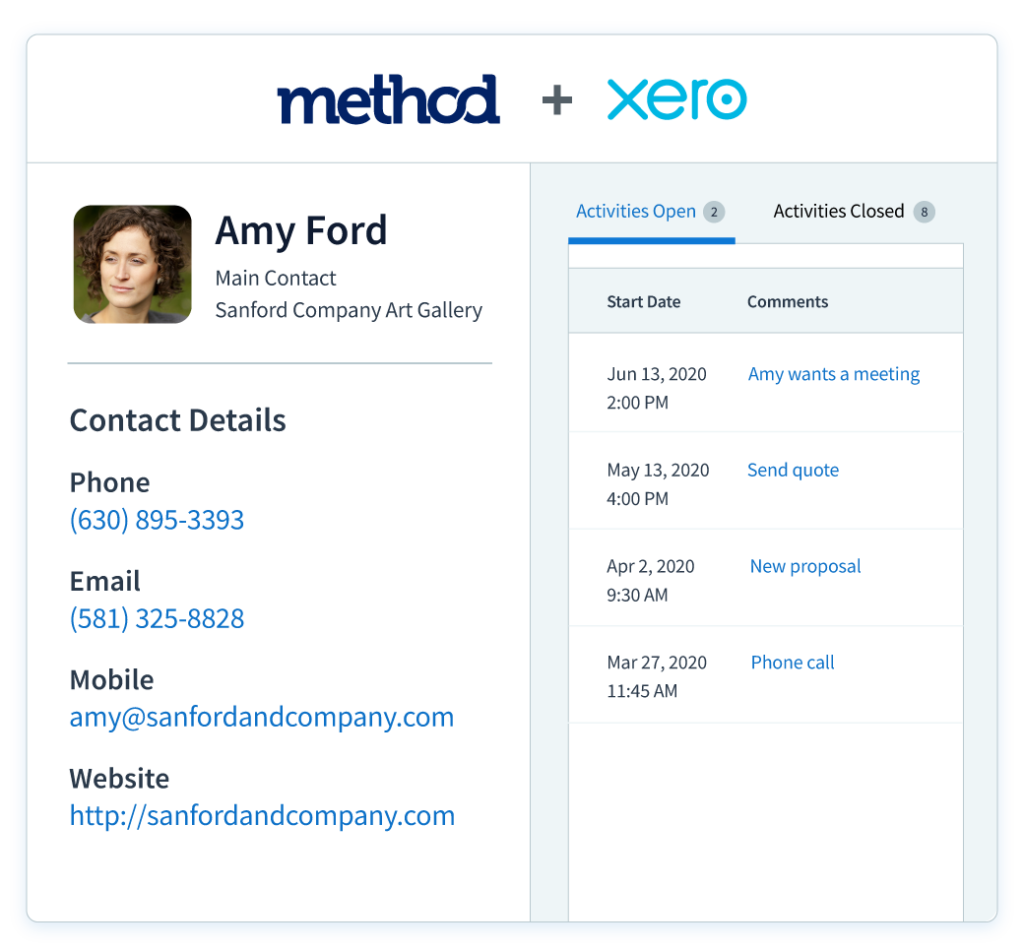 "Method has a clean beautiful interface and seems to sync well with Xero. But, it has been the support that got them this 5 star review."

Ean Murphy
"Excellent support"
"This is a wonderful app! It syncs great with Xero, all the information goes over without hesitation, no problems there. Contacts, accounting, etc. It's very user friendly, straight forward in all areas – invoicing, payments, etc. A great app to make your work life that much easier 🙂 Highly recommend."

Amy DeVries
"Excellent – Highly Recommend"
Eliminate double data entry for good
Manual admin extends your sales process and keeps potential customers waiting.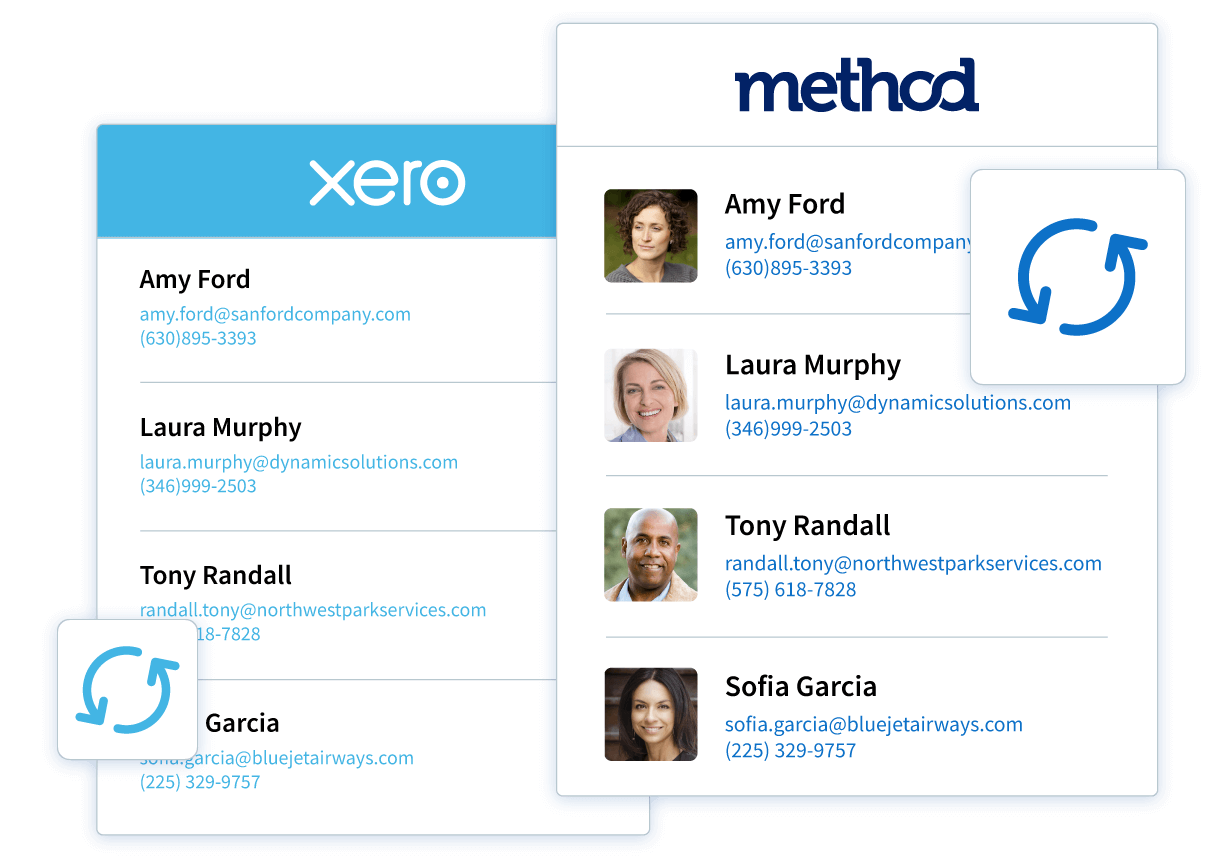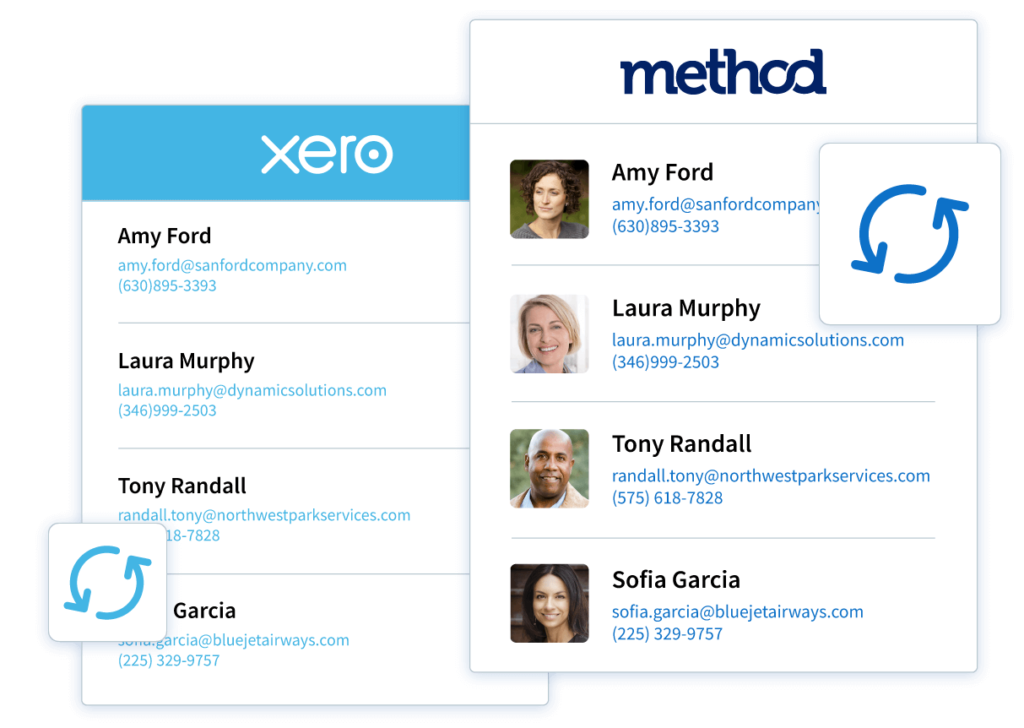 Closing sales and generating leads increases your cash flow, but manual data entry does not.

Spend less time on paperwork and more time growing your business with Method's estimate software for Xero.

Create online quotes in Method:CRM, instantly share them via email and then automate quote approval to provide the ultimate experience.
Record actual revenue, not leads, in Xero
As an accounting app, only your sales and customers belong in Xero.
Estimates are not revenue, so you want to prevent Xero quotes from piling up and cluttering your account.
Create your quotes in Method to keep your leads and customer base separate while you wait for approval.
Once your prospect is satisfied with the quote, sync both your quote and new customer to Xero.
Estimate software for Xero frequently asked questions
What is a Xero quote?
A Xero quote is a document that shows your prospective customers an estimated amount of how much a service will cost. Quotes can include time estimates, construction estimates, or other project estimates depending on your business.
Method:CRM extends Xero's branding possibilities with custom templates to personalize your quotes to suit your needs.
Can you create an estimate in Xero?
You can create quotes in Xero, but you're limited in what you can do with them. For example, approving a quote in Xero is a manual process, and there's no way to convert a quote into a work order in Xero.
Creating quotes in Method:CRM and syncing them to Xero once approved is the simplest way to keep your accounting experience clean and secure.
Who can benefit from Method's estimating software?
Small businesses from various industries use Method:CRM's estimate software for Xero to enhance their estimating process. Whether you have a trade business, own a demo company, or anything in between, Method transforms how Xero users create, deliver, and approve quotes.

For example, builders and contractors in need of construction management software will find Method's estimating app useful whether at the job site or in the office.

Method strengthens your project management by improving estimate workflows, including cost calculation and quote delivery to your potential customer. Method also improves how you track costs once the job is underway to delight your customers from start to finish.