The job scheduling software QuickBooks users love
Simplify job scheduling and dispatching to give your customers great service, every time.
Want to see Method in action first? Take me there →
Maximize efficiency in the field
Keep your field crew connected to office staff throughout the day with mobile-friendly job scheduling software.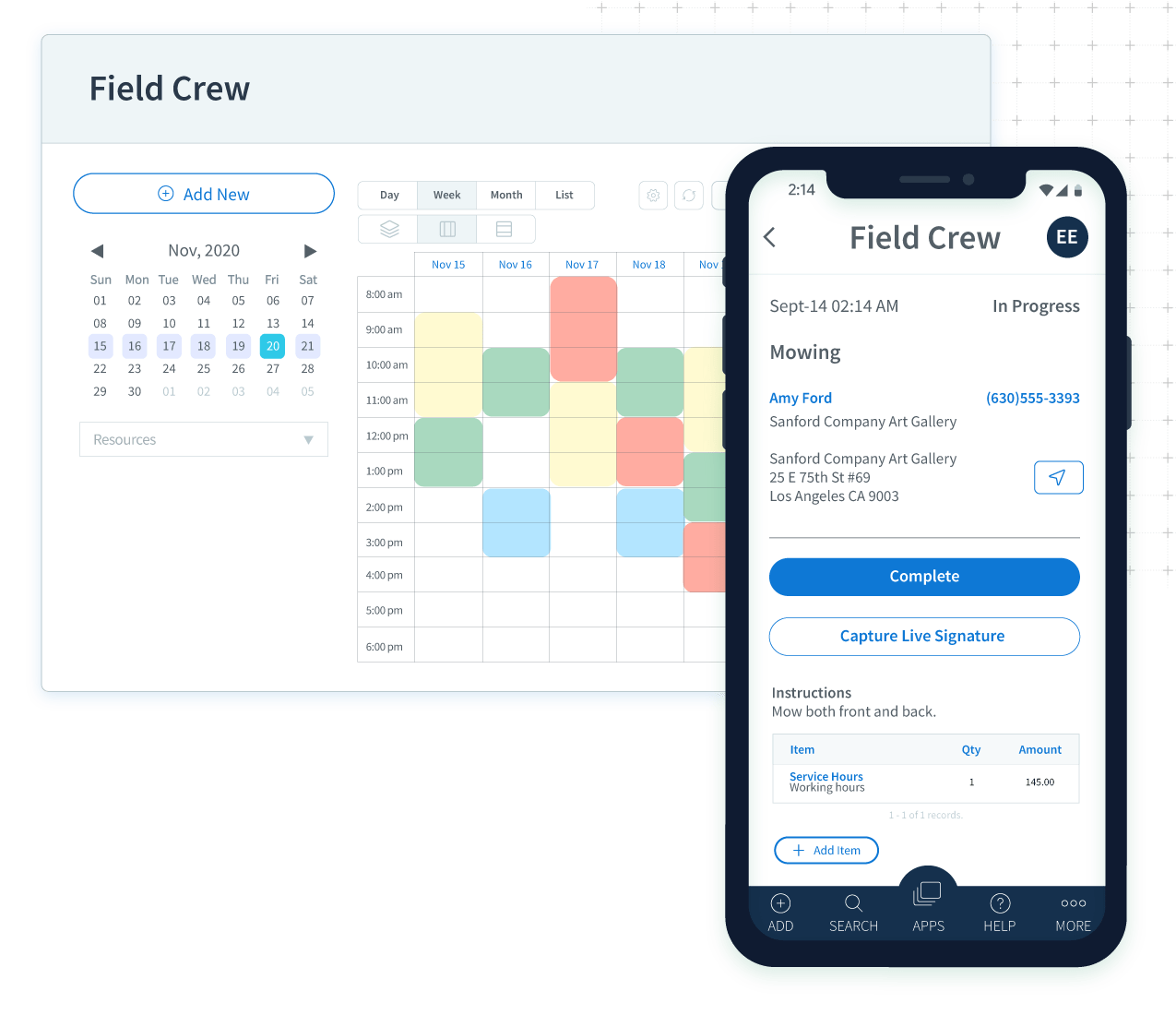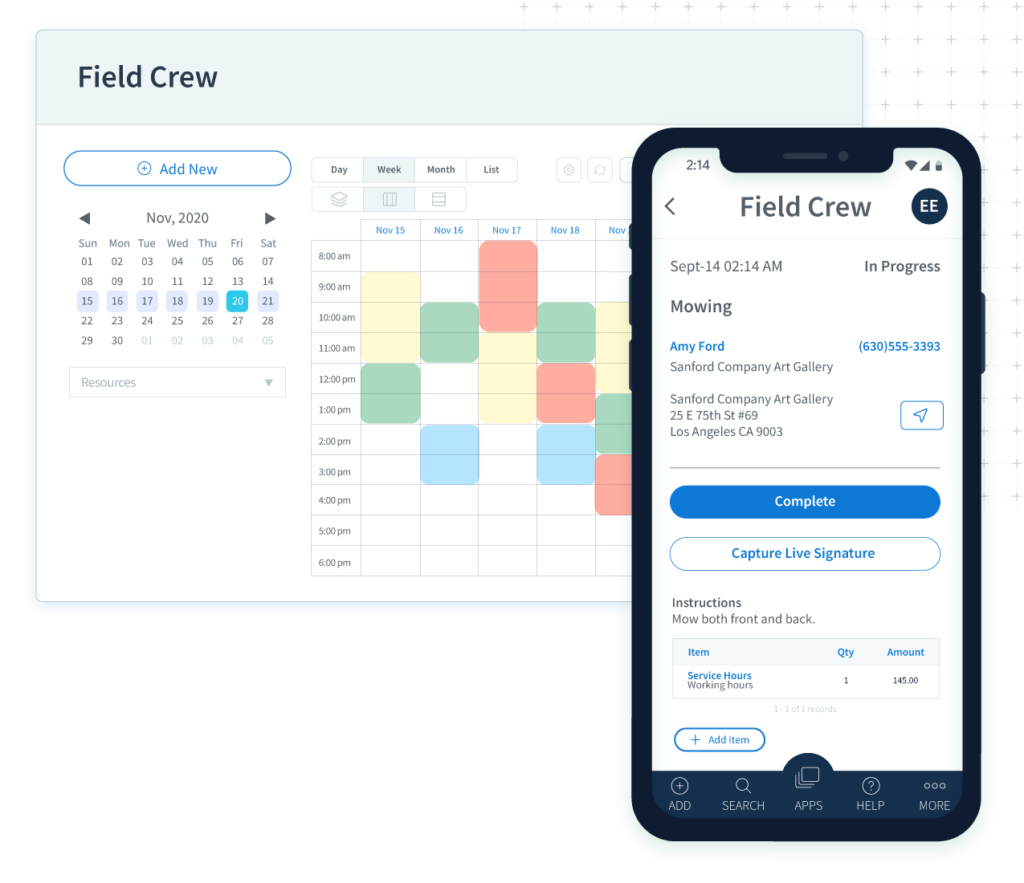 Get to the job site sooner
Say goodbye to paper job schedules. Your technicians can view their daily routes and tasks from anywhere they have an internet connection — eliminating the need to check in at the office.
Navigation made simple
Open a work order in Method, then easily pull up directions to the job site in your mapping app of choice — whether that's Waze or Google Maps.
Keep your teams in sync
Last-minute schedule changes? No problem. When an office employee makes updates, your technicians get real-time access to the new route in the Method mobile app.
Create optimized routes quickly
Run your business more effectively by eliminating the need to manually route and dispatch your jobs.
Minimize travel time for your field staff
Method automatically generates the best route so your technicians can spend less time on the road and more time completing jobs.
Increase your efficiency with flexible routing
Spend less time planning routes by setting a unique start and end location for each technician. This way, every day starts and ends on a productive note for your crew.
Improve your customer experience
When your technicians take the fastest route to each job, they're more likely to arrive on time. This leads to happier customers and better reviews for your business.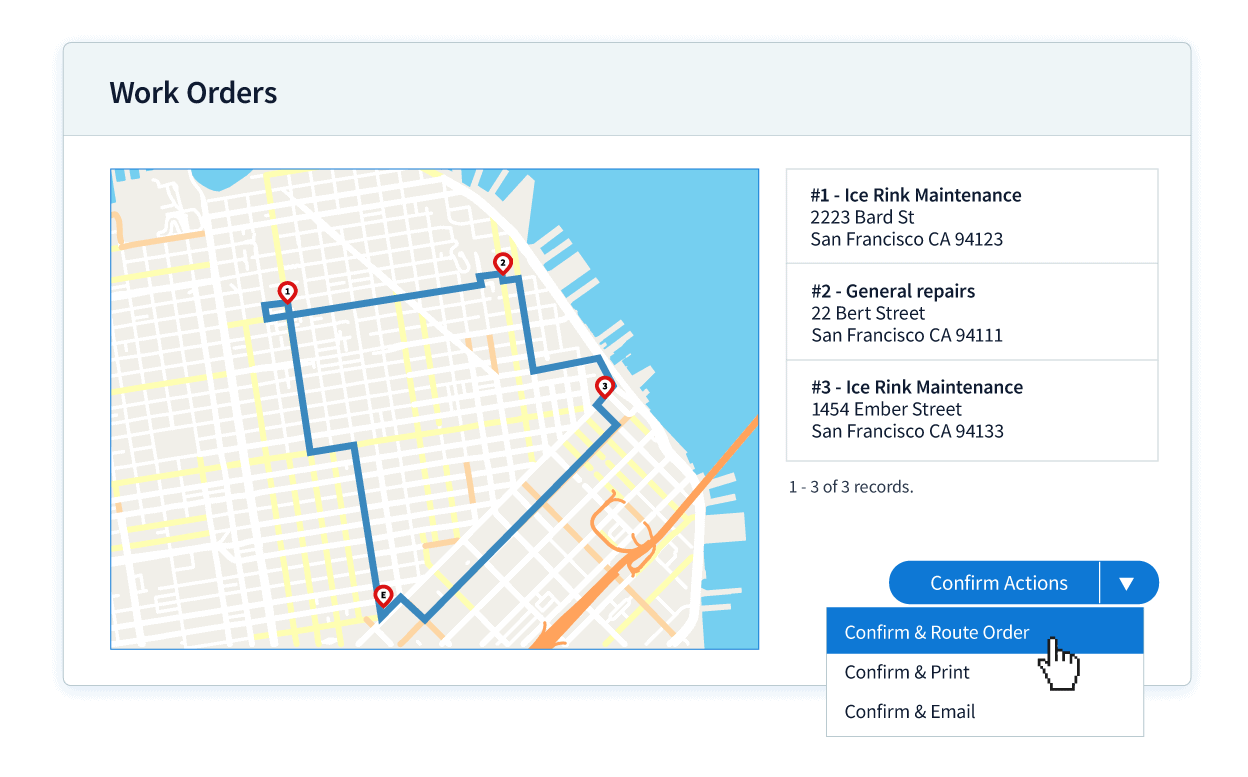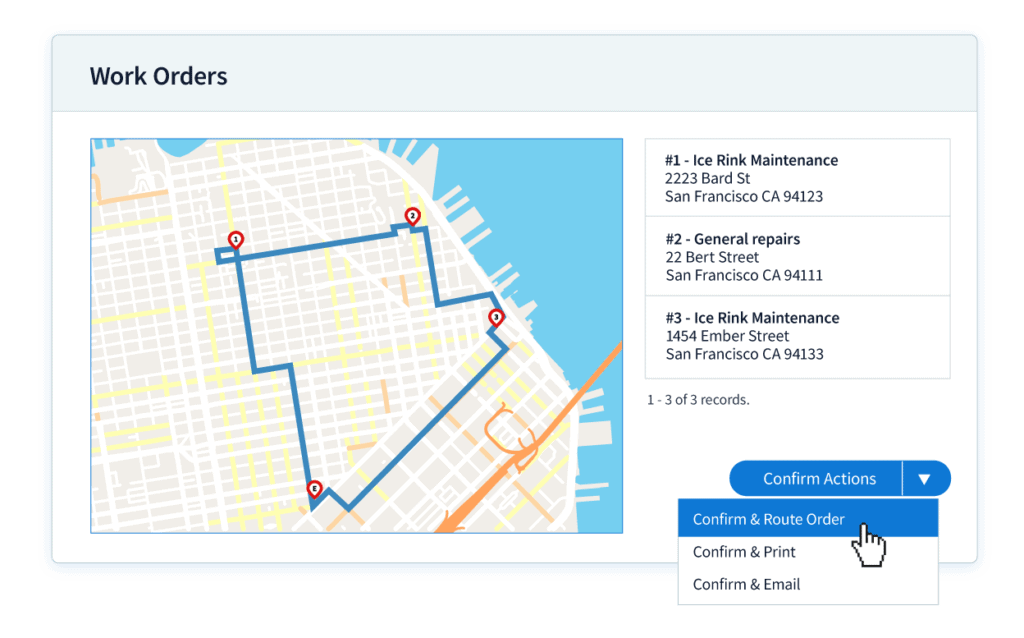 Choosing the right job scheduling software has never been easier
Smooth and stress-free job scheduling
Easily create work orders and manage employee tasks with automated workflows.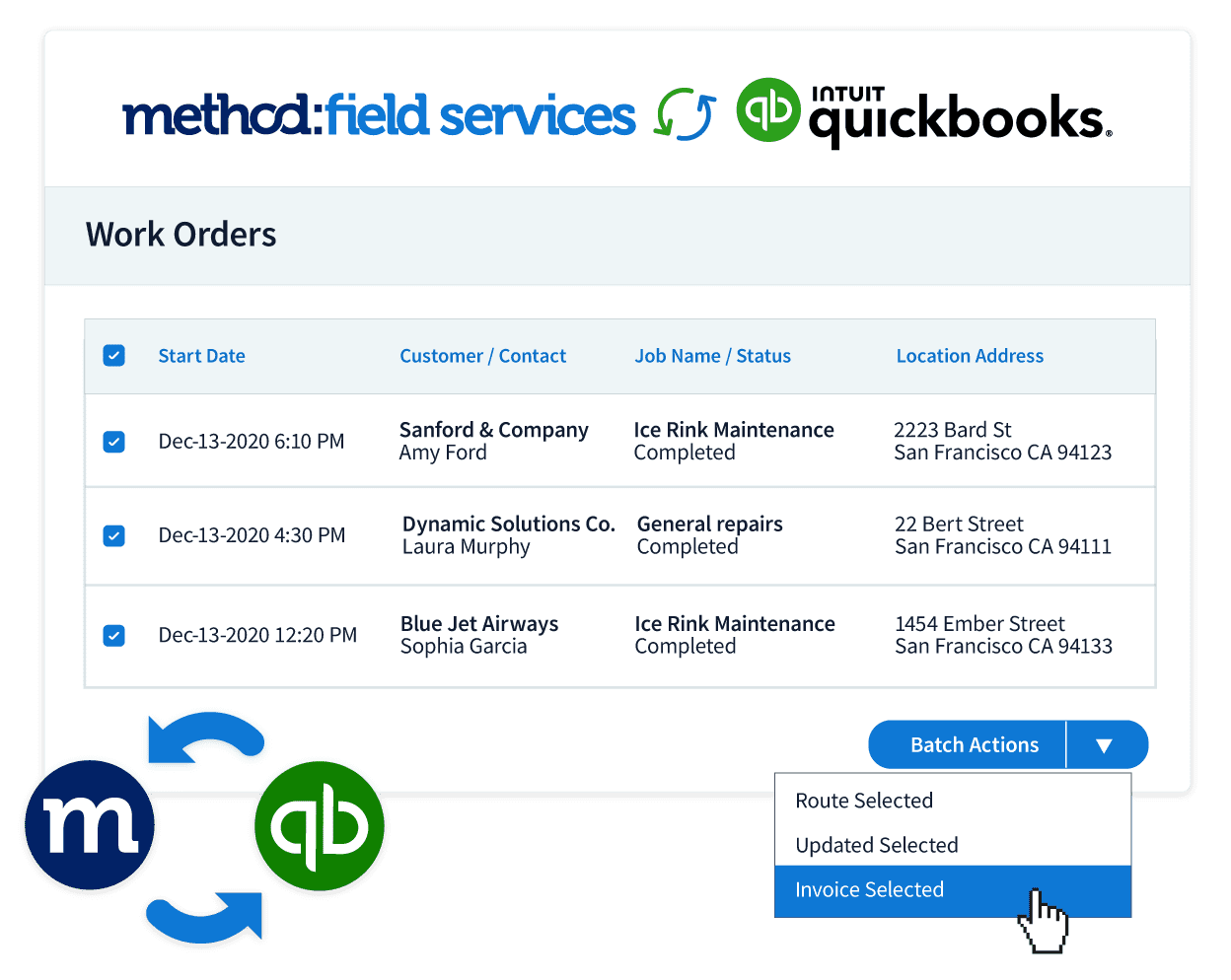 Never disappoint your repeat customers
Managing recurring business is a breeze with Method's job scheduling software.
Automatically pre-schedule jobs to ensure that your return customers' needs never fall through the cracks.
Boost productivity with seamless workflows
Shorten your quote to cash process by converting QuickBooks estimates to work orders in just a few clicks.
Then, put time back in your day by assigning, scheduling, and routing jobs in bulk.
Convenient calendar views
Use the shared calendar in Method to see which field technicians are available, then schedule new work orders right from the open time slots.
Better yet, use Method's Google Calendar integration to keep every employee on track.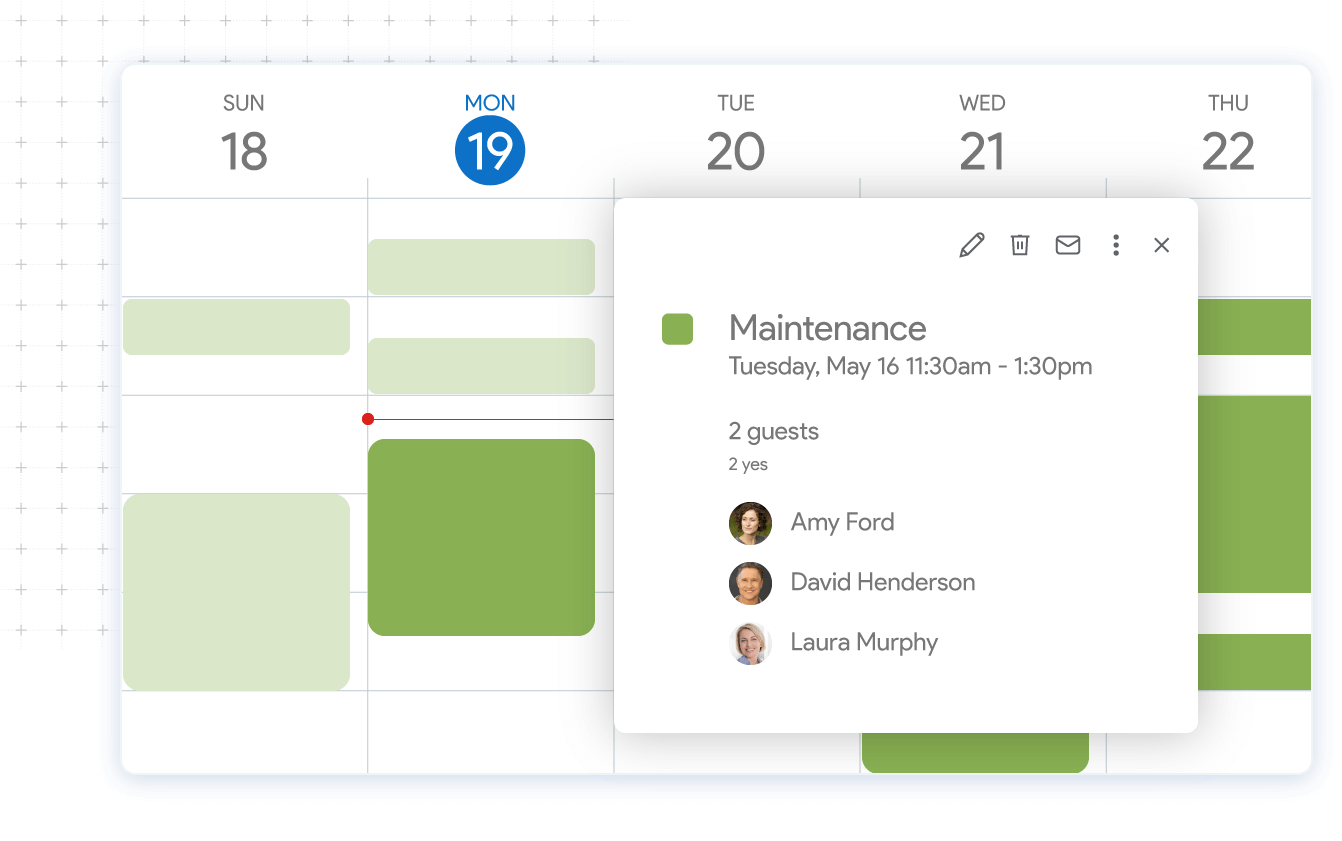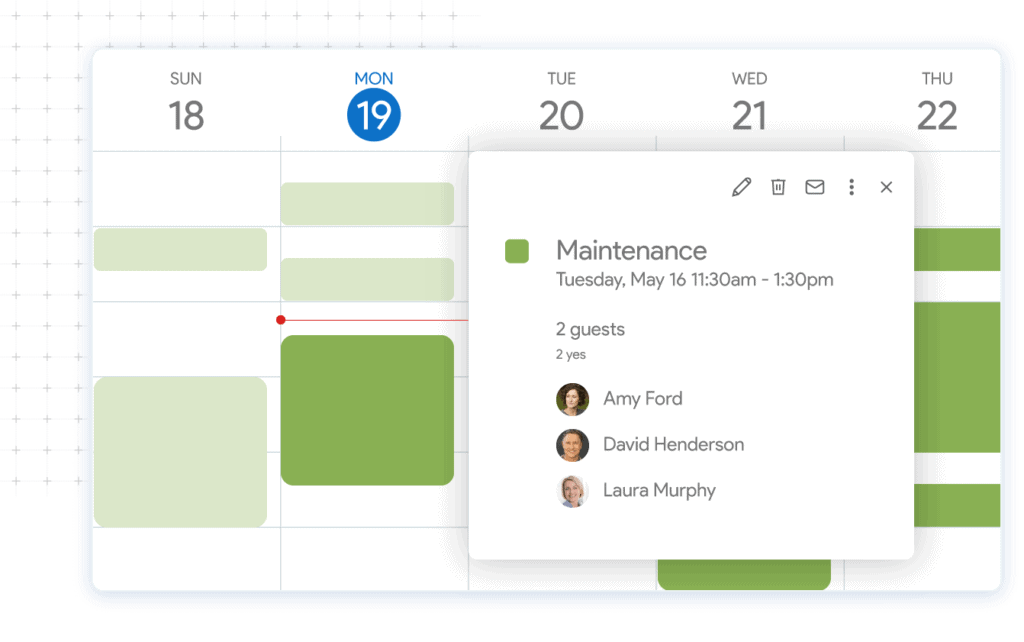 Job scheduling is made easy with Method's field service management software
With Method:Field Services, scheduling and dispatching field jobs has never been easier. Method:Field Services allows small to mid-sized service businesses to manage their fleets and service crew through one central dashboard. Here, administrators can view all crew members' schedules, map the most efficient routes, and track field crew while they're on the job.

Method:Field Services optimizes scheduling for field technicians across industries
Whatever industry you specialize in, Method:Field Services can help you stand out from the competition and provide fast, efficient, and friendly services to your customers.

With Method:Field Services, field crew workers can access route and client information through their mobile devices – allowing them to easily communicate with both the central office and customers on emergencies, traffic, job delays, and other issues. This helps workers manage customers' expectations and placate concerns.

The mobile app also allows field technicians to create and send invoices as well as accept online payments from customers. This ultimately reduces the time technicians have to spend at customers' locations, as they no longer have to wait for confirmation that a payment/receipt has been received.

How construction crews can benefit from Method:Field Services
While construction crews can benefit from all of the above and more, there is one feature that is particularly suited to the construction industry.

You can streamline your equipment management by tracking assets, tools, equipment, and the designated client, schedule, and invoice data – all in one central dashboard. This dashboard can be easily accessed via desktop and mobile devices, so crews can update their jobs wherever they are, whenever they want.

The result? No need to do inventory the old pen-and-paper way. No more production delays due to inventory errors. No more lost projects due to lost data.