Use support resources created by our team of Method
experts to find a solution that works for you.
Advice and answers from Method experts.
New to Method:CRM? Find out why Method:CRM is rated the #1 CRM by QuickBooks users.
Great minds think alike. Get the answers to the questions we get asked the most.
Browse Help Center by category
Learn more about customization
Need expert customization services?​
We know one size doesn't fit all, especially for small businesses. That's why we have a team of expert consultants who can customize Method:CRM so it's just right for you.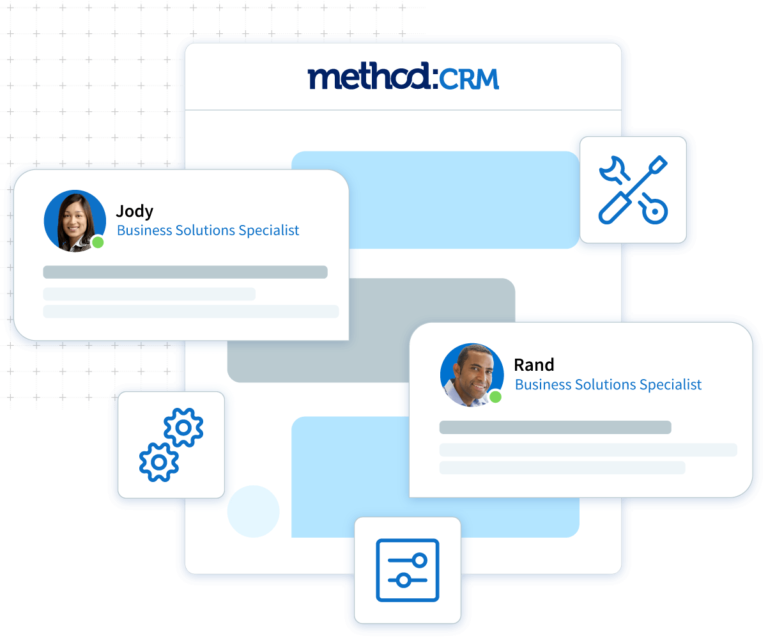 Didn't find what you were looking for?​
Free support from real people​
If you have questions or concerns about Method:CRM,
our team is happy to help!
Work with a Method:Partner
Accelerate your business' growth and success with the help of a Method:Partner who specializes in your industry.
Streamline your business with Method
Start your free trial — no credit card, no contract.