QuickBooks billing software
Get full control over the creation, approval, and payment of your invoices with Method's QuickBooks sync.
Want to see Method in action first? Take me there →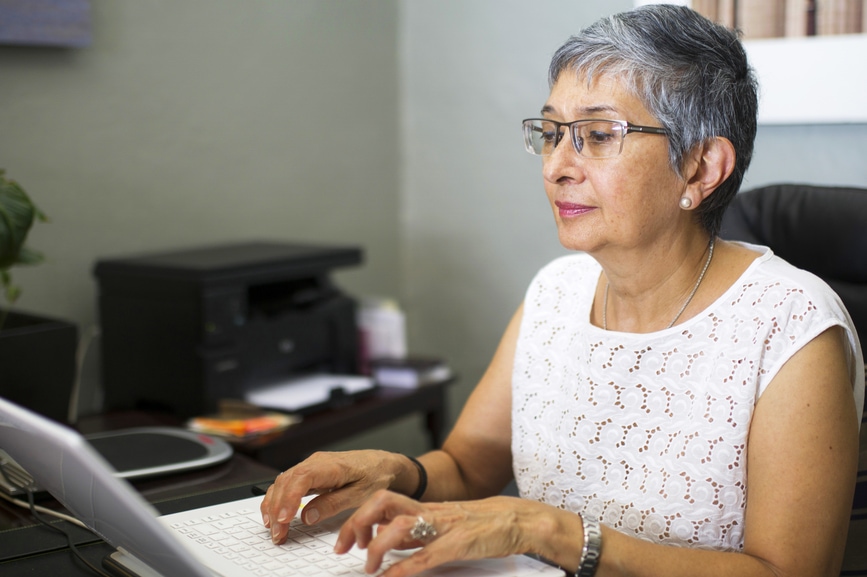 Complete control to customize your invoices
QuickBooks invoices get the job done but don't give you much flexibility.
Get full control over how you present your invoices, from brand colors and logo inclusion down to line item details like products and services.
Method optimizes invoice customization, facilitates seamless invoicing, and enhances client/vendor management with invoices that are easy to understand and get you paid faster.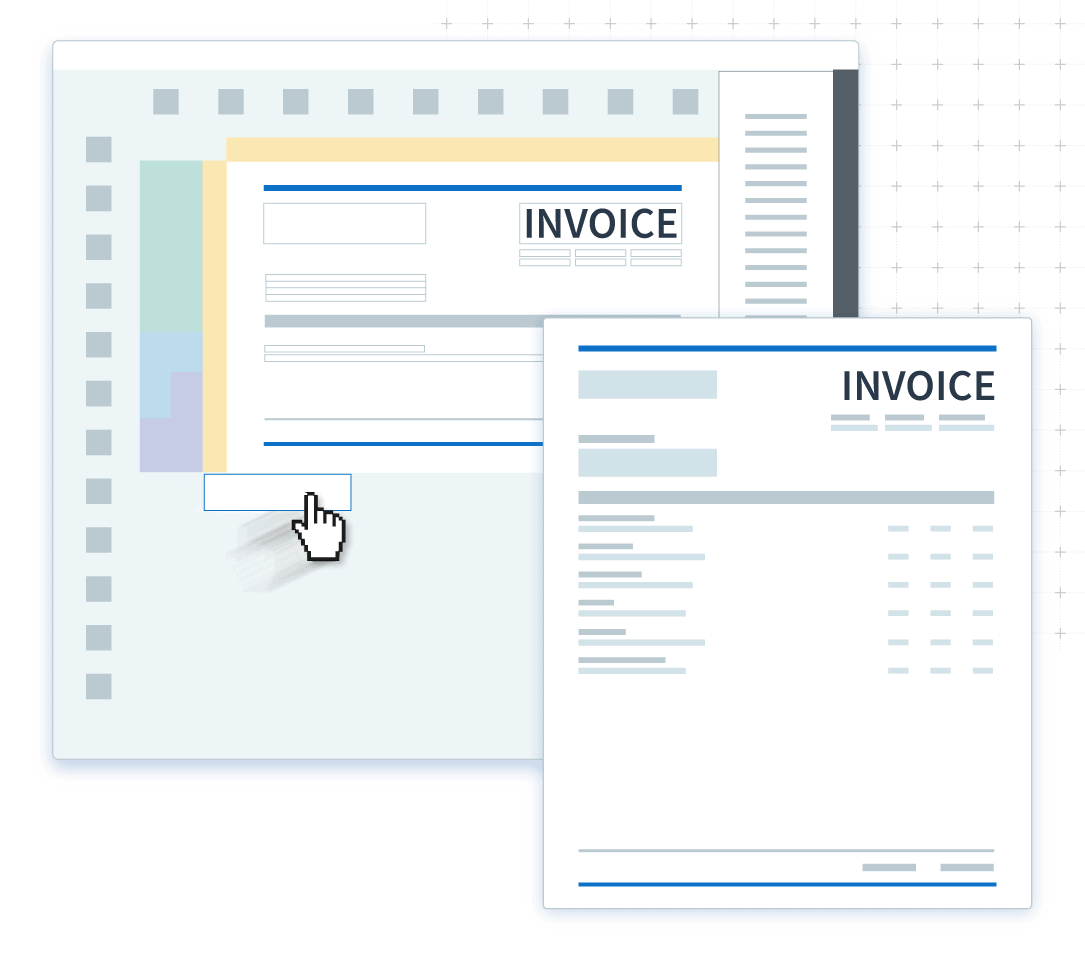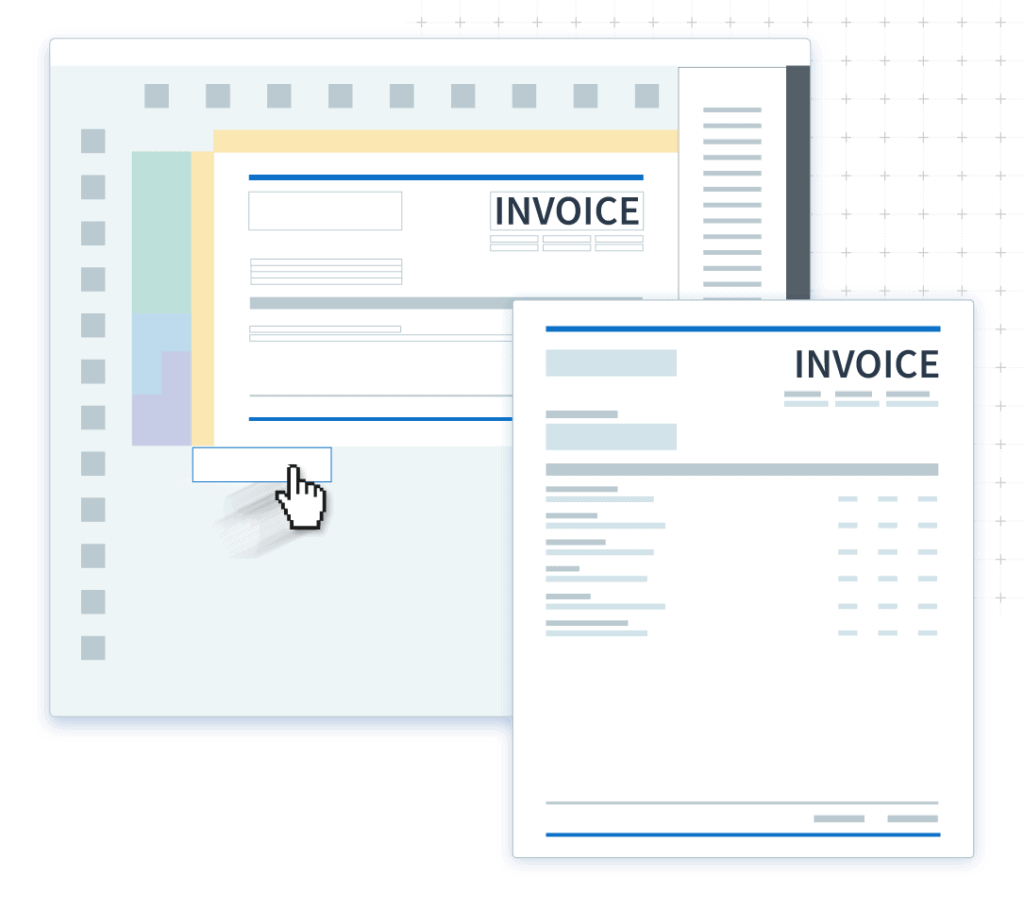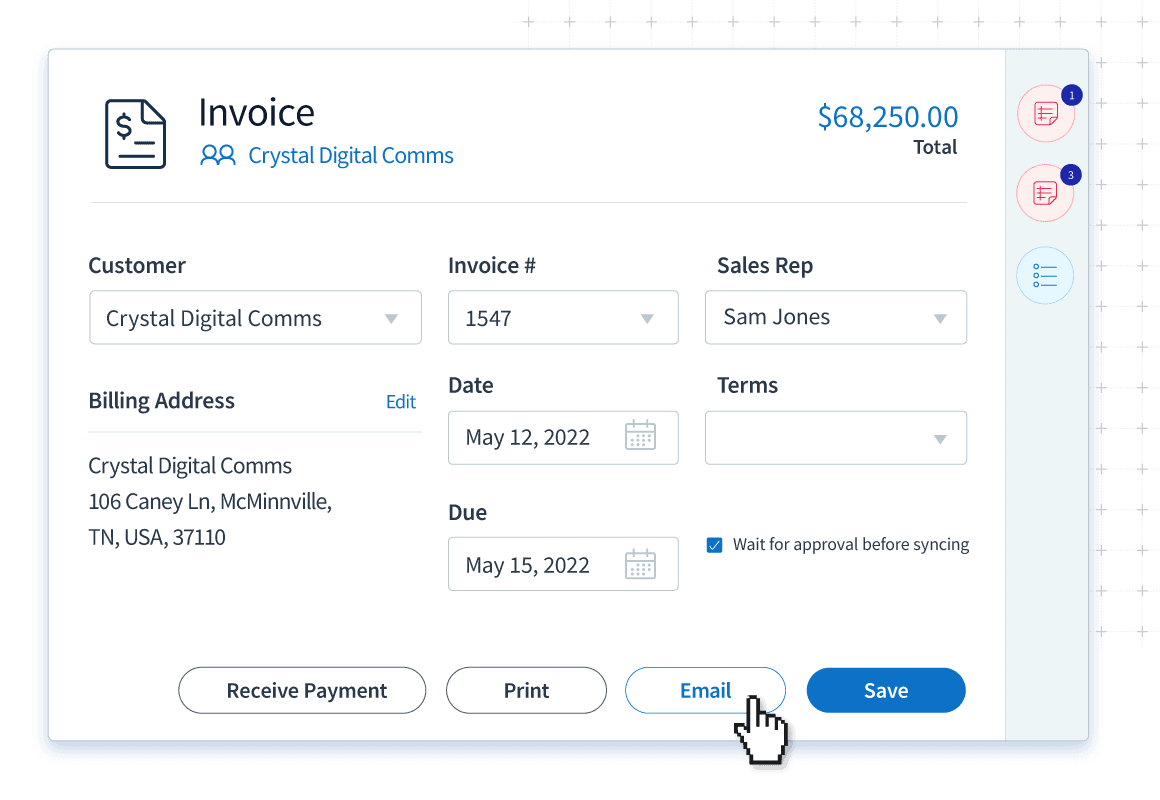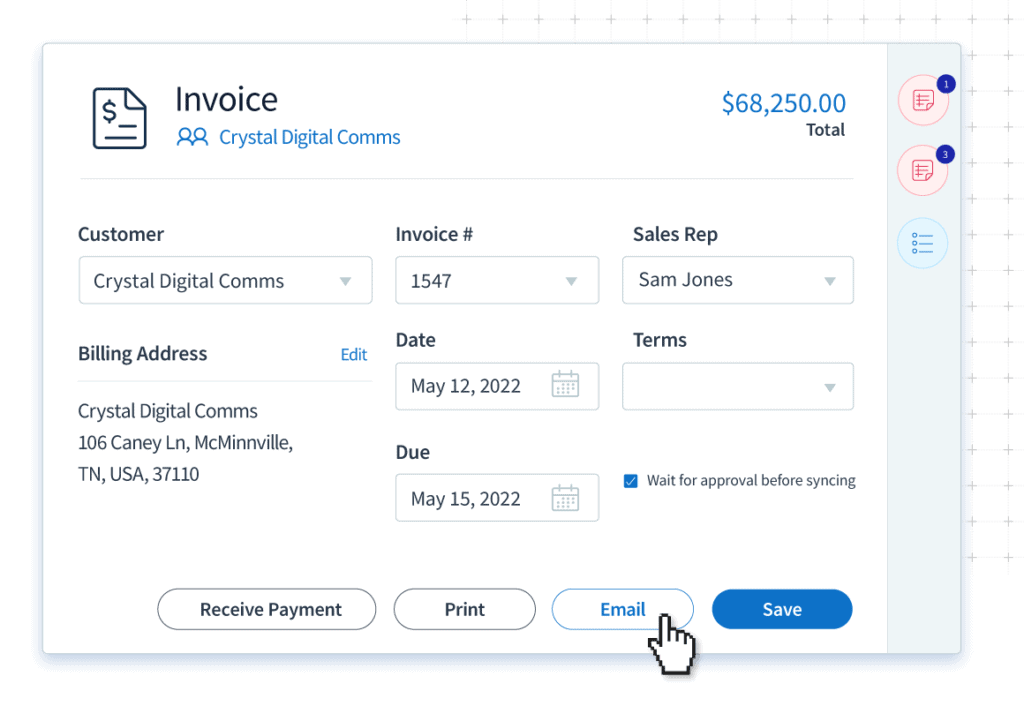 One-click email invoicing
Downloading invoice PDFs to attach and send from your email client bogs your team down.
Method simplifies billing processes by sending invoices directly via email, and enables automated payment reminders to ensure you receive timely payments.
Better yet, you can completely customize both the invoice attachment and email notifications to reflect your company and brand.
Get advanced invoicing features with Method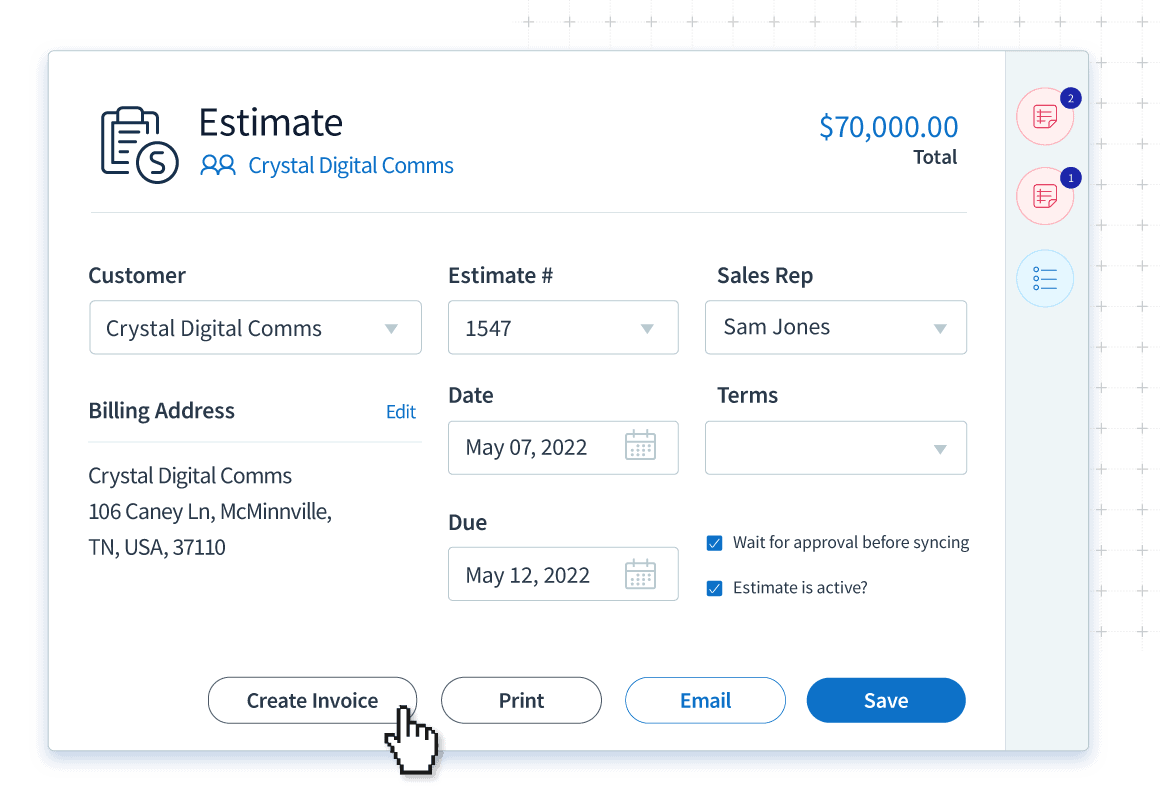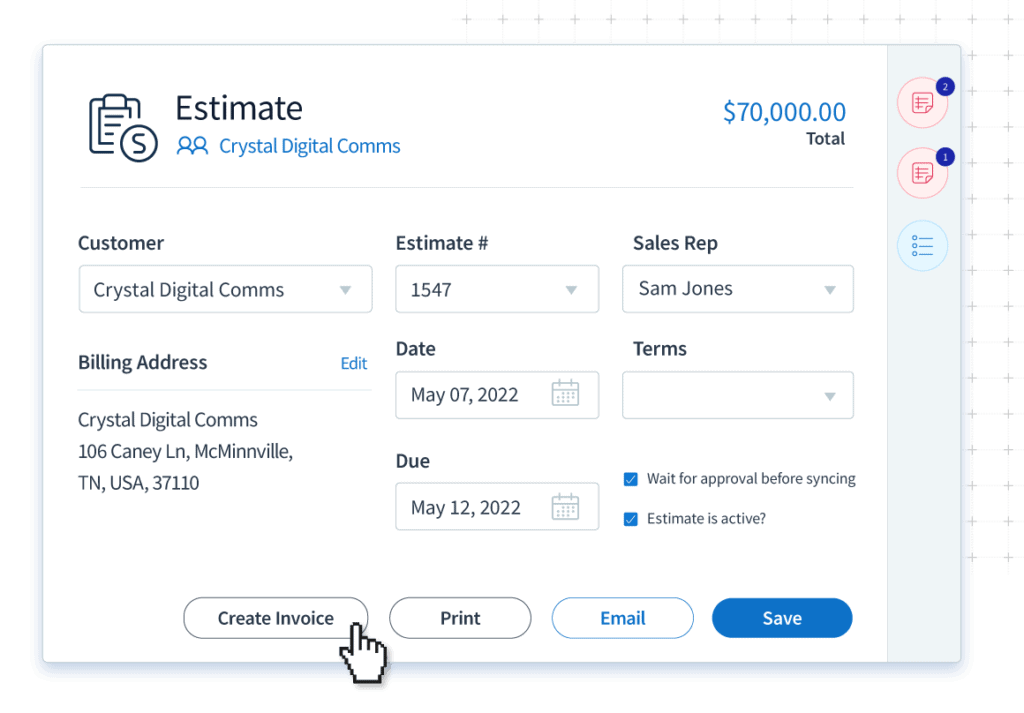 Take the "work" out of your workflow
Invoicing used to mean having to export spreadsheets, juggle documents, and manually copy and paste everything into QuickBooks. Method automates invoice generation, streamlines payment tracking, and improves billing cycle efficiency.
Easily create invoices from document types such as sales orders, work orders, and estimates. This frees up your employees to focus on what matters most.
Keep your QuickBooks file healthy with automatic matches
We have the best sync engine in the industry – so Method always stays in perfect sync with your QuickBooks file. This simplifies expense tracking and reduces issues around double data entry.
Use Method to keep your information up to date and your QuickBooks file clean by choosing when your invoices sync.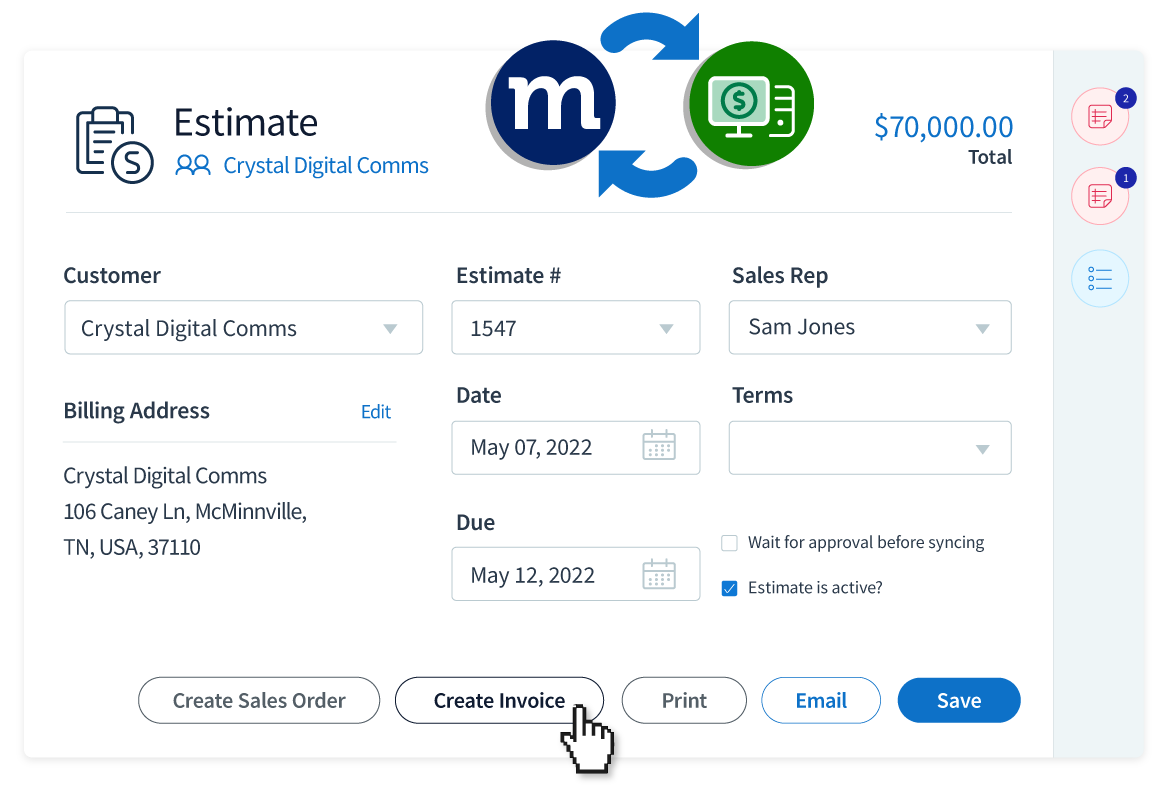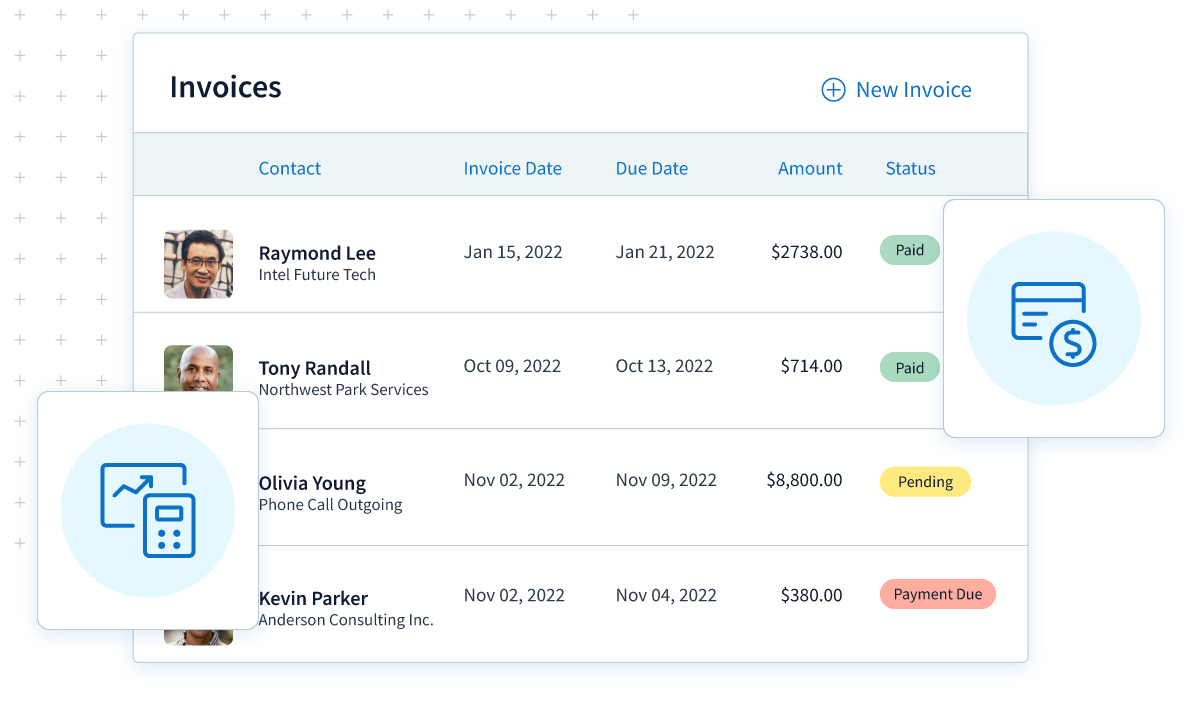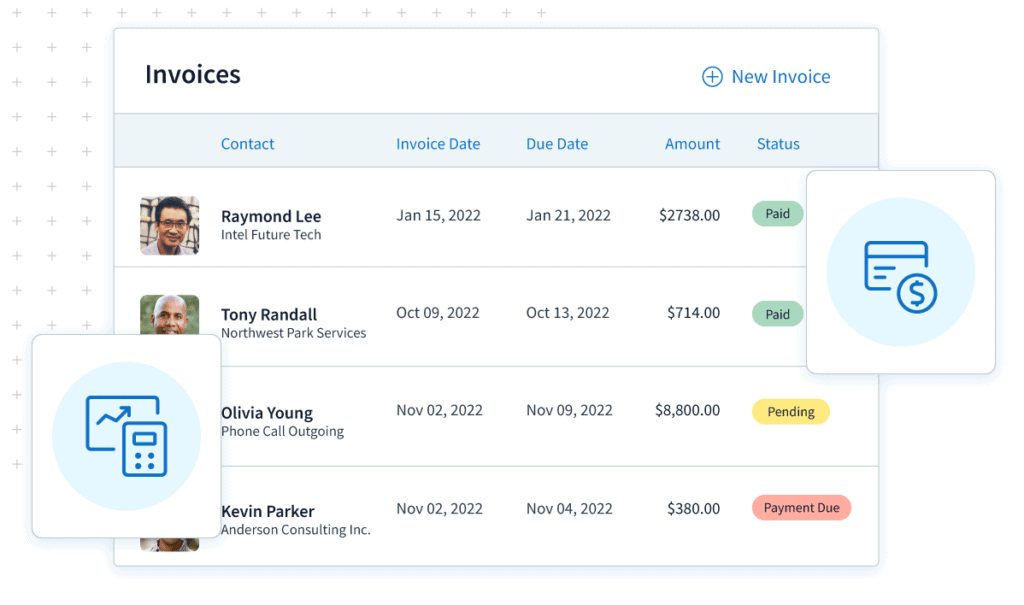 Complete visibility, at your fingertips
With Method, you can generate invoice reports based on various data points, which enhances financial reconciliation and enables efficient billing reporting.
Track expenses, monitor credit cards, analyze finances, and record bills all in one place.
Whether you're looking to make changes to your inventory, calculate taxes, or archive details of past vendors, you should consider advanced reporting solutions.
Add billable hours
Gone are the days of manual tallying! Easily add billable hours to your invoices and pave the way for quicker payments and satisfied clients.
Method's clear and transparent invoicing process enhances billing accuracy and facilitates recurring billing, making accounting and payroll easy for everyone.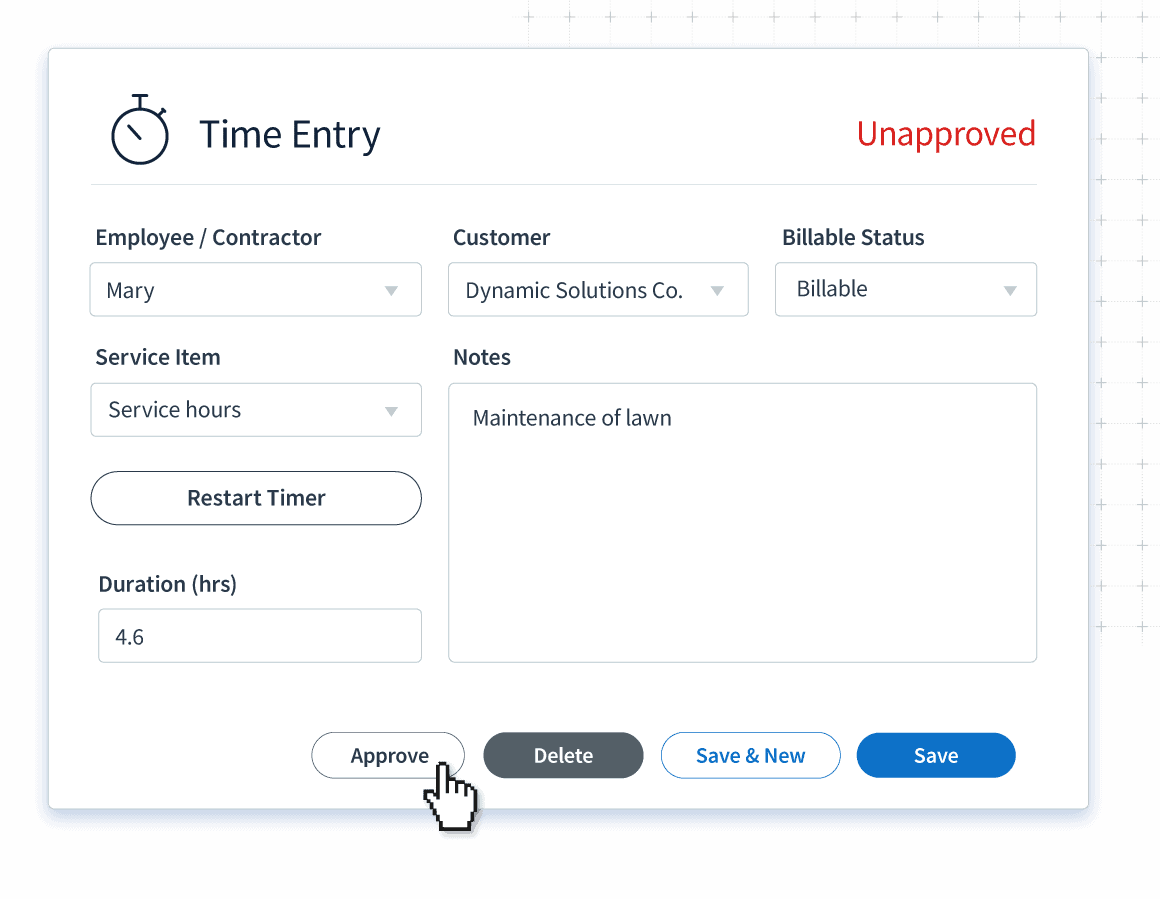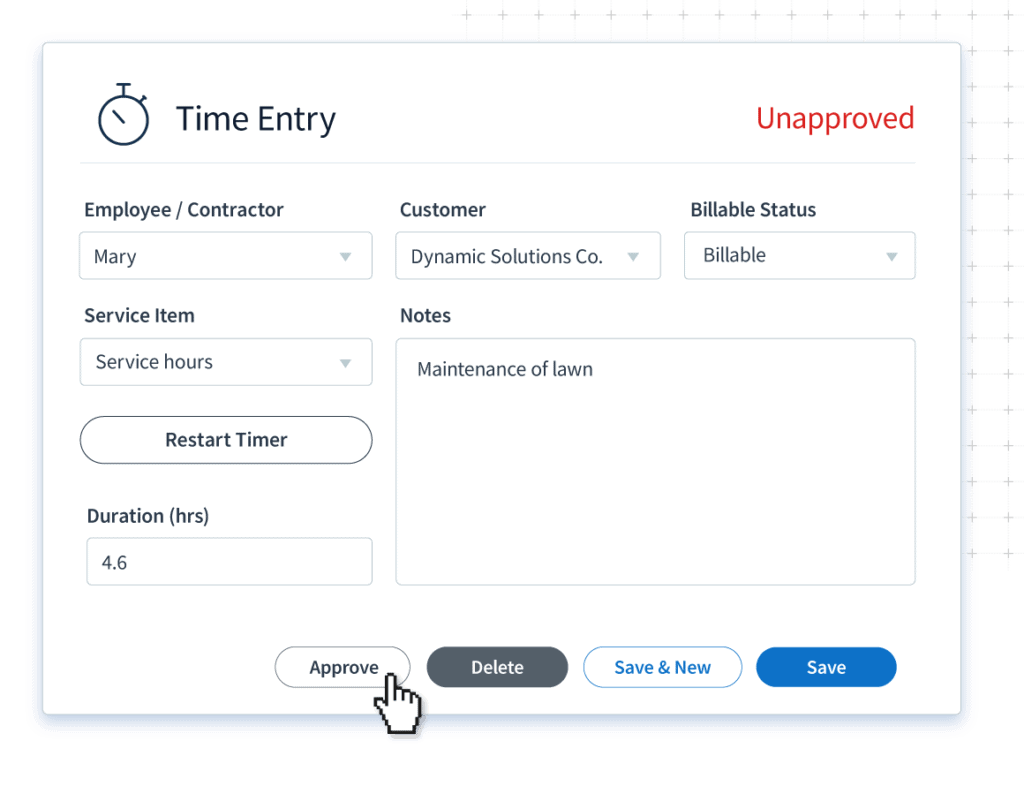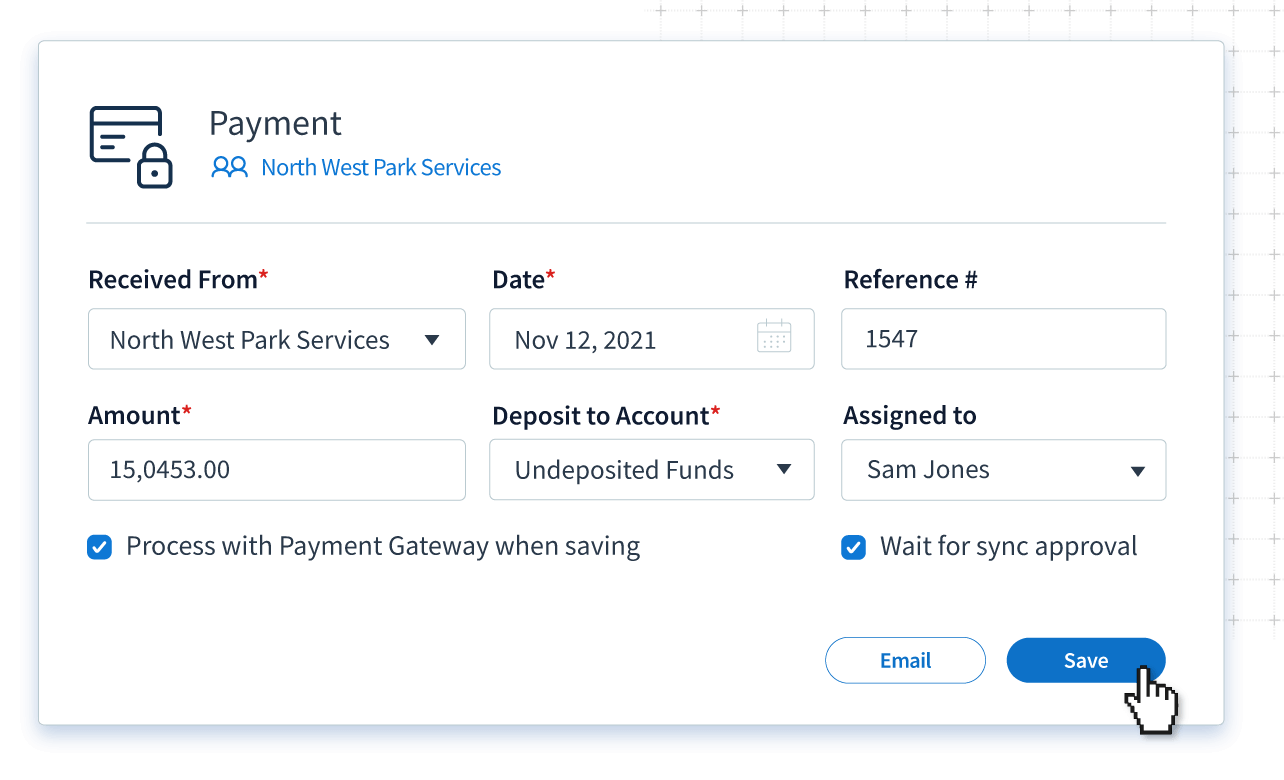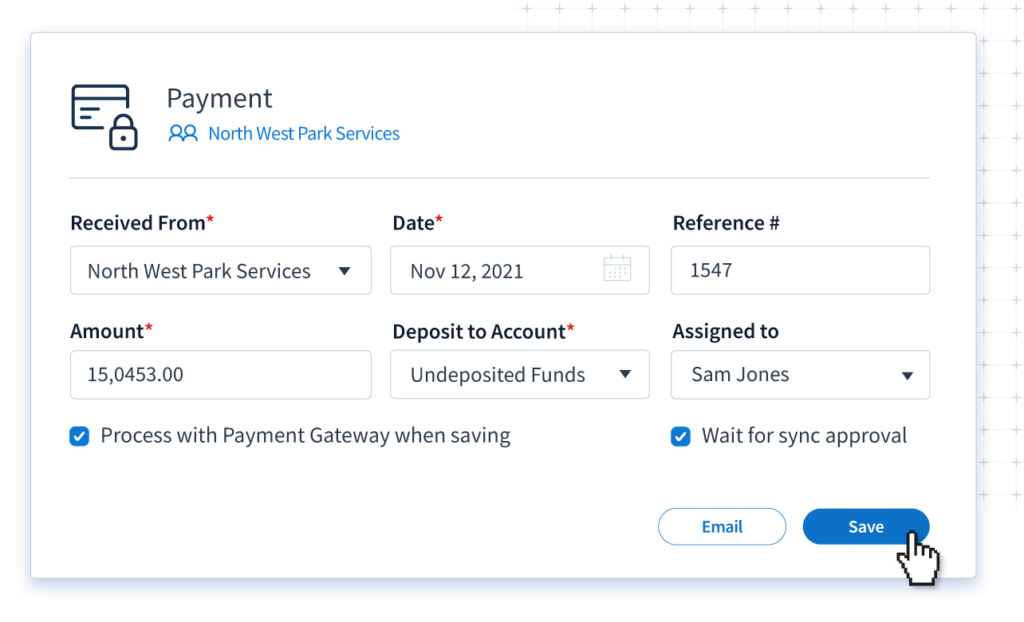 Accept online payments
It's time your payments stopped getting lost. Ditch snail mail and embrace the future with secure online payment integrations.
From making payments to accessing invoices and support, Method's self-serve customer portals are all about e-commerce convenience and speed for you and your customers.
Get real-time notifications
No need for inbox refreshes or guesswork. Stay informed with instant alerts when customers view, pay, or otherwise engage with your invoices.
Communicate with customers, thank them for payments, or help with questions and concerns in real time.
Knowledge is power, and time is money. Method provides real-time payment updates and boosts productivity in billing tasks.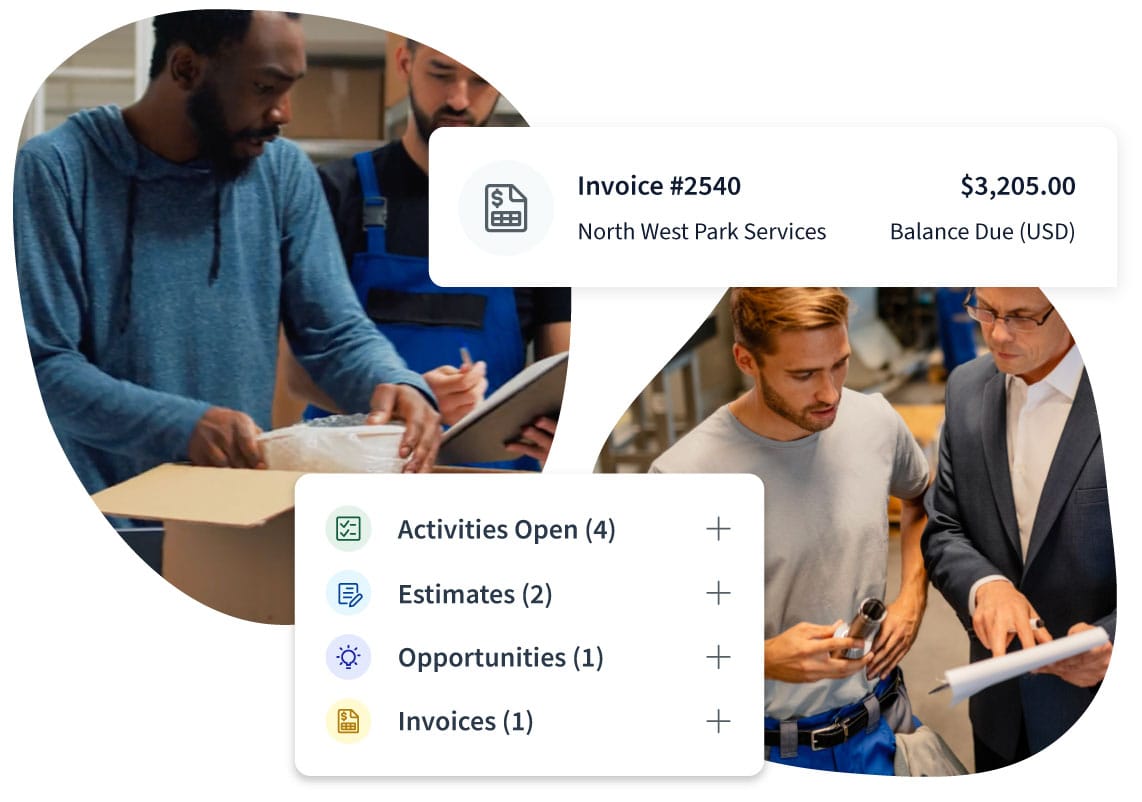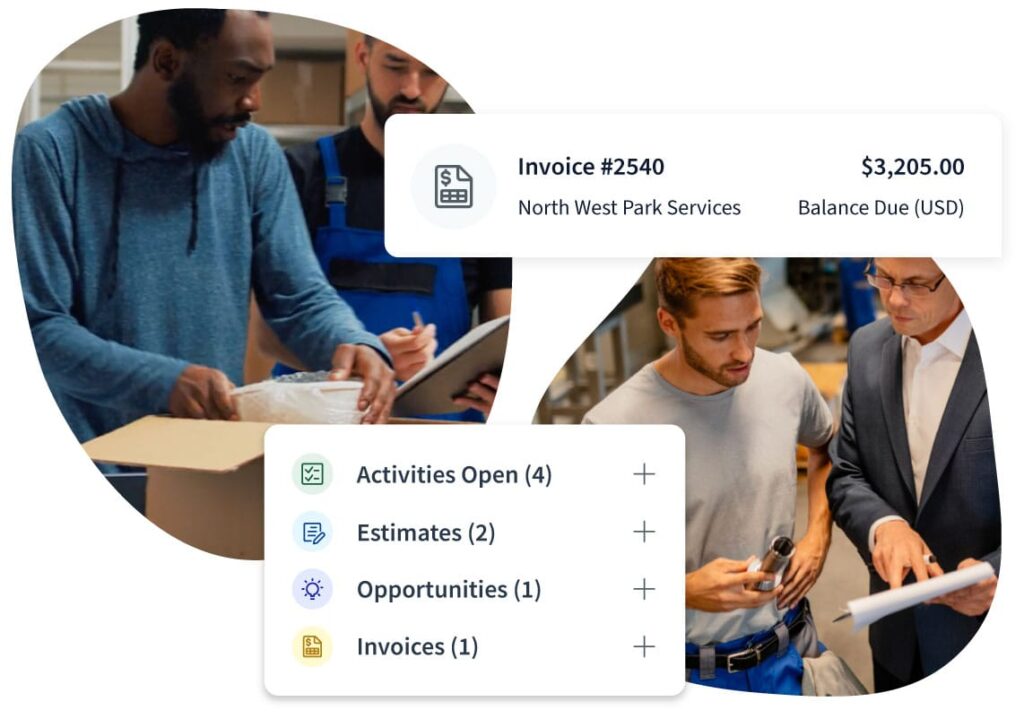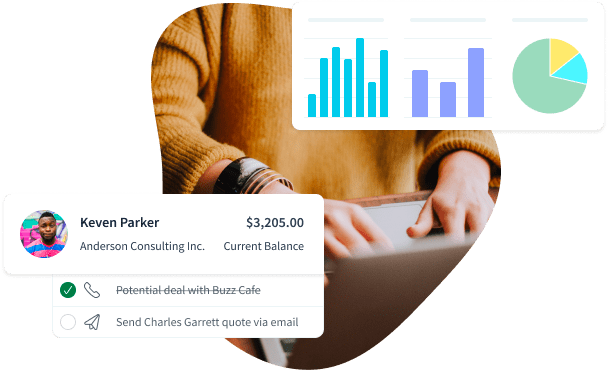 Flexible pricing
One size rarely fits all, especially in pricing. Whether you're seeking simple lead management, robust automation, or to streamline sales – Method has something for everyone. And its 1300+ 5-star reviews on apps.com prove it.
Mix and match app packs to craft the ultimate blend for your business needs without going over your budget amount.
QuickBooks billing software FAQs
How to use QuickBooks to manage customer billing?

To manage customer billing in QuickBooks, start by setting up your customer information, and then create and send custom invoices. Make sure to keep track of payments and send automated reminders for overdue accounts.

Here's how to set up a new customer:

Launch QuickBooks and select "Get paid & pay" or "Sales". Click "Customers".
Enter your customer's details and any additional information. If the customer is tax exempt, select the respective checkbox and a "Reason for exemption" in the dropdown.
Click "Save".
How many different versions of QuickBooks are there?

There are three main QuickBooks versions:

QuickBooks Online: A cloud-based accounting software best suited for small to medium-sized businesses. It's accessible from all devices with an Internet connection and will integrate with your favorite apps. It includes Accountant and Self-Employed subscription options, each with version-specific features.
QuickBooks Desktop: A locally installed accounting system, fit for small and medium business owners who require advanced features and customization capabilities. It includes Pro, Premier, and Enterprise plans.
QuickBooks for Mac: Developed specifically for users of Apple's macOS operating system, this version caters to the small business bookkeeper or manager with tools for tracking cash flow, invoicing and billing transactions, and more.

There is a 30-day trial available for each product. You can also use QuickBooks' mobile app with each plan at no extra fee.
Is QuickBooks CRM right for my business?

QuickBooks itself isn't free, but it does offer various plans with different pricing. Invoicing is a feature in QuickBooks, and access depends on your chosen plan.
Is invoicing software secure?

Yes! Security is a top priority for invoicing software, and QuickBooks is no exception. With encryption, secure user permissions, and regular backups, your data is safe and sound.

QuickBooks integrations like Method also centralizes billing information, improves cash flow management, and ensures timely payment collection.