The #1 customer management software for Xero users
Increase your customer retention and satisfaction with the best customer management tool for Xero users.
Full access with unlimited users. 30-day free trial.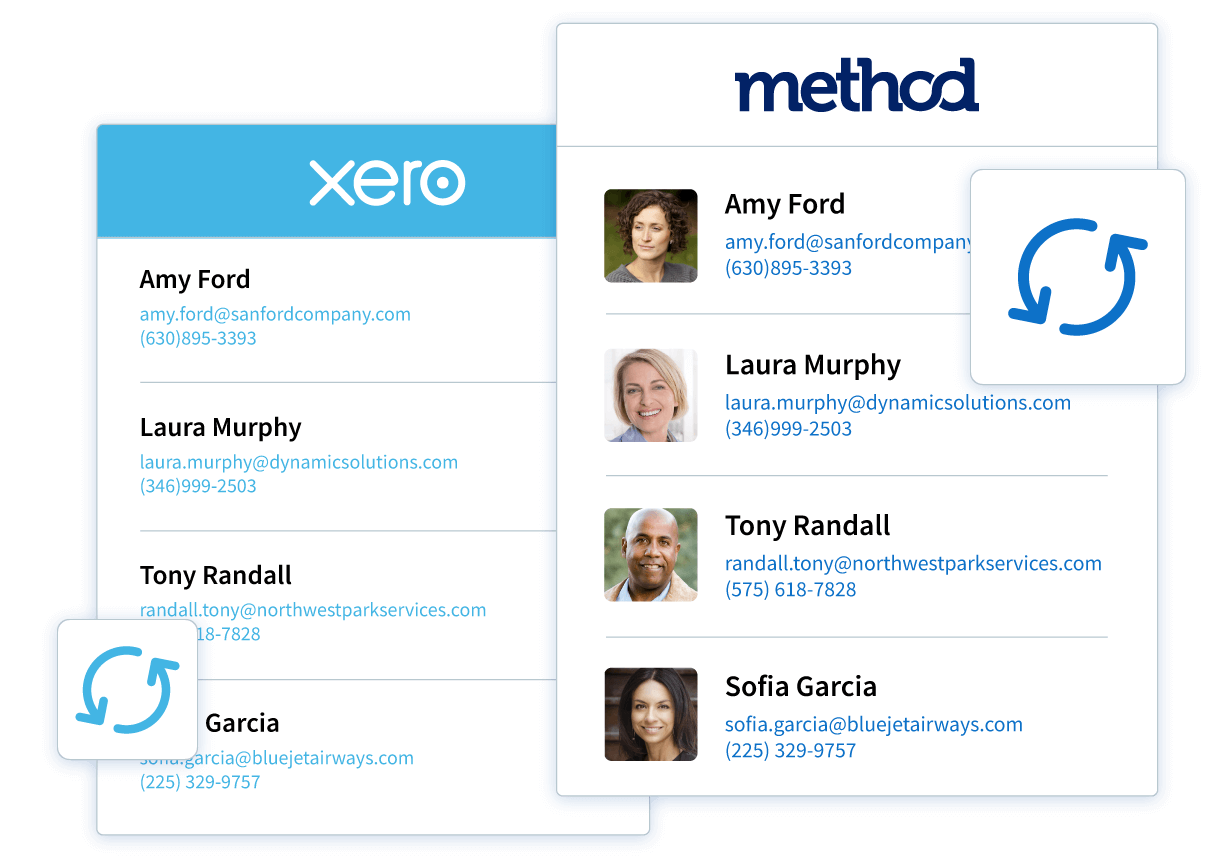 Strengthen your relationship with customers
Close deals with on-the-go customer insights.
Deliver what your customer base wants
With Method, you get a 360-degree view of every customer and lead to make closing deals easier.


This includes seeing past interactions, invoice history, and demographic details for every customer and sales prospect.
Help customers from your inbox
Connect with your customers, track payments, and create new sales opportunities without leaving your Gmail or Outlook inbox.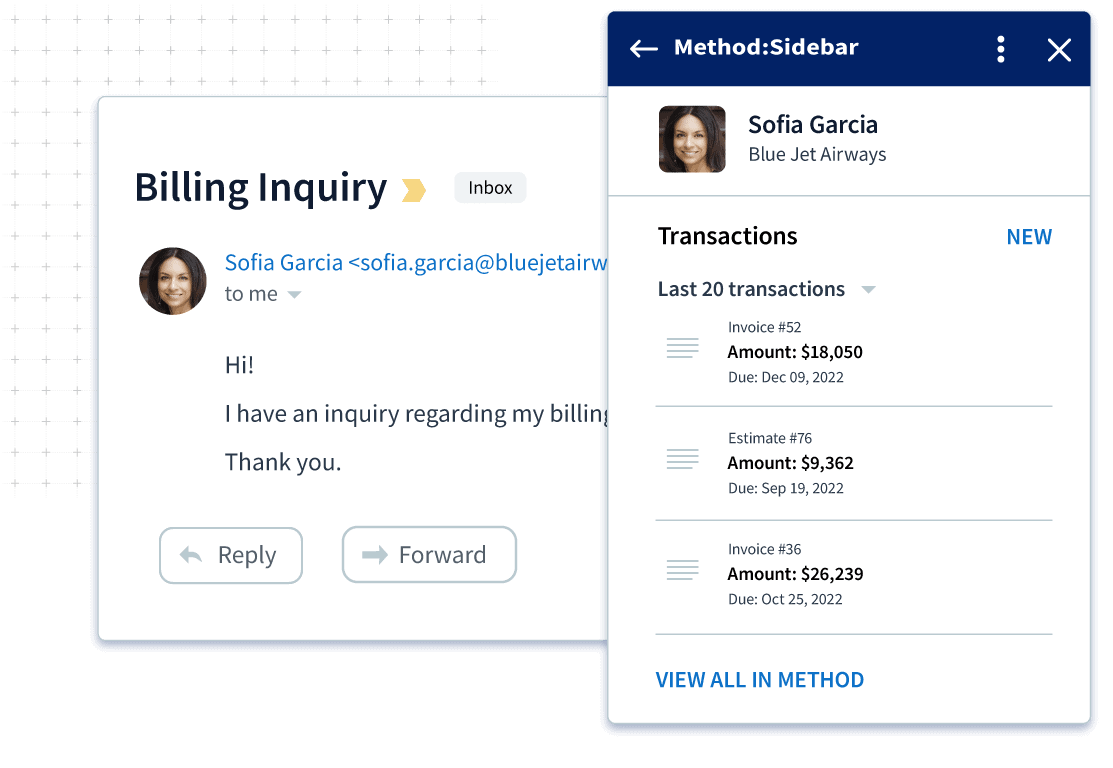 Increase your repeat business
Keep customers returning to your business time and time again.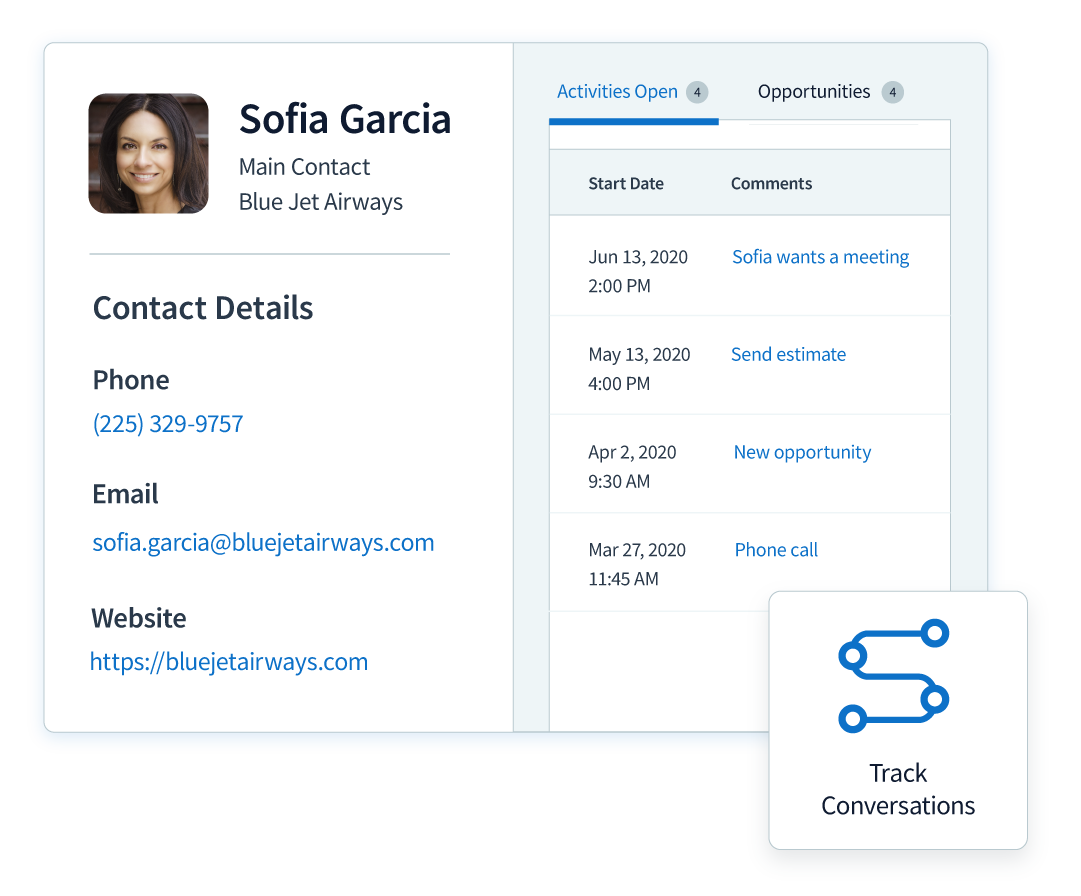 Stay in touch with automated follow-ups
Never miss out on sales and always follow up with your customers with Method:CRM's recurring reminders. 
Check in with your customers with personalized offers with the help of Method's automated email campaigns.
Grow your business with data-driven decisions
Create custom reports on which customers engage with your business most to close more sales opportunities.
Power your business with Xero automation.
Speed up your sales process
The less time you spend on customer management, the more time you can spend growing your business.
Unlimited sales transactions
Improve your customer service with portals
Method gives your customers the ability to make quick, easy, and secure online payments that sync with Xero in real-time.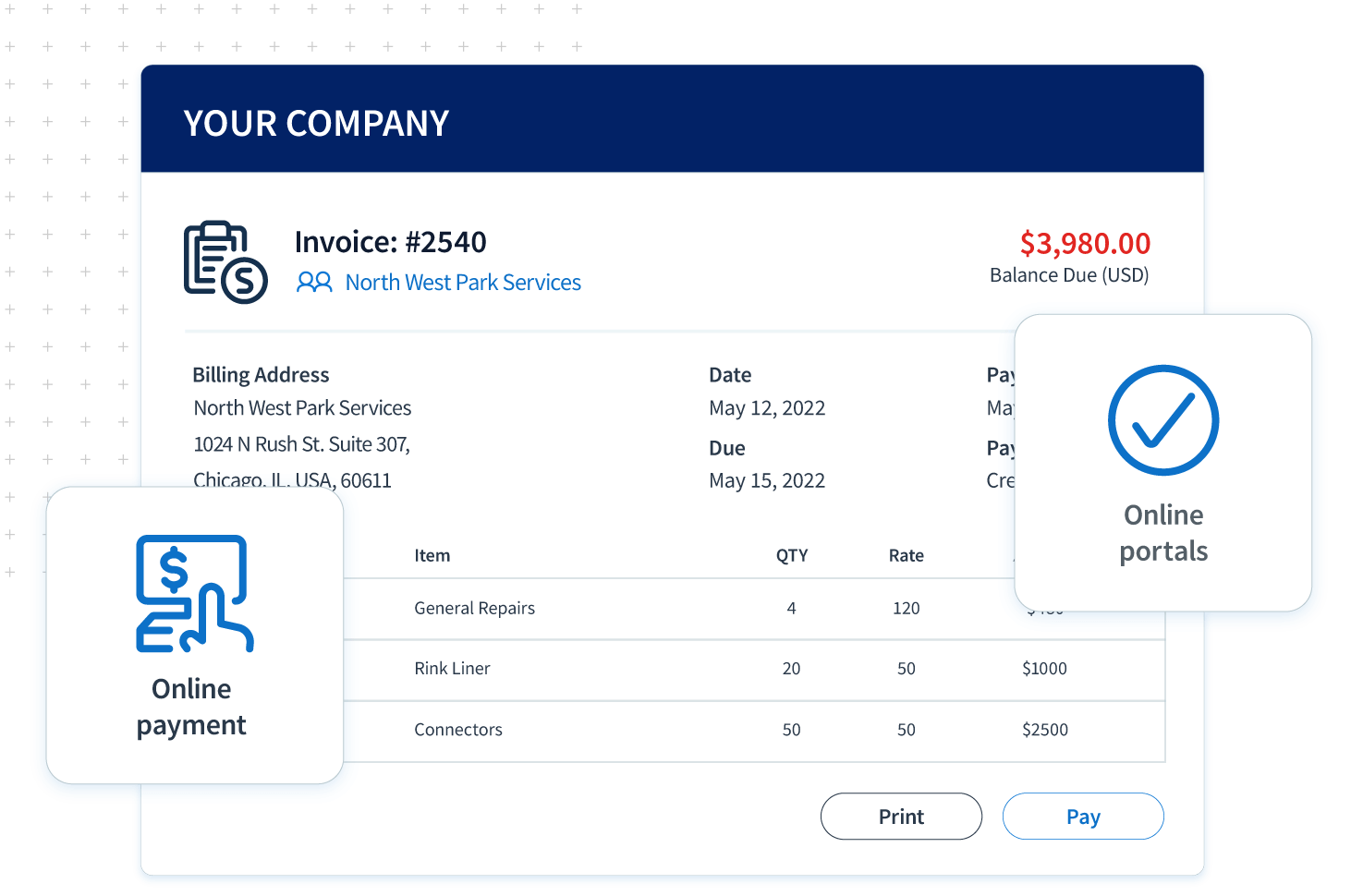 Power your business with Xero automation.
Xero customer management software frequently asked questions
How to choose customer management software
Businesses looking for customer management software need to consider how many hours they lose in their workday to routine customer management tasks. If you want to focus your efforts on growth instead of menial daily tasks, you need a CRM that automates your customer management process.


Get customer management software that integrates with your Xero accounting software to create workflows that put hours back into your workday.
What can customer management software do?
Customer management software can do many things, including:
Send automated follow-up emails to nurture your customer base.
Provide a 360-degree view of customer data — anywhere and anytime.
Fast estimate and invoice creation.
Integration with accounting software to track payments efficiently.
Self-service with online customer portals.
Custom reporting and analytics.
What are the benefits of using Method's Xero CRM?
Some of the benefits of using Method:CRM as a Xero customer are:
Customer information flows automatically between Xero and Method:CRM so you can deliver the best support and service to your customers.
No more double data entry so your team works efficiently and focuses on high-value tasks.
Fewer errors and improved data quality thanks to the two-way sync.
Empower your sales team with customer sales history and more payments options.
Custom reports to keep track of sales strategies and opportunities.
No problem! Method:CRM is also the #1 QuickBooks CRM.
QuickBooks users get the same features that our Xero CRM offers.
Better yet, Method:CRM syncs with QuickBooks Online and QuickBooks Desktop to enhance your accounting solution of choice.