Top 13 best tree care service software

Compare and find the perfect tool for your tree care business with our list of best tree care service software.
Almost every field service trade has many moving parts, and tree care is no exception. In addition to tree maintenance, tree care and landscape companies also need to deal with invoicing, appointment booking, and a host of other time-consuming day-to-day business tasks.
Fortunately, tree care software can cure some of those employee headaches by handling those tedious tasks. Read on to find the best tree care service software on the market today!
Management software for other trades
Not looking for the best tree care service software suite? We've got you covered. Check out the best business management software for other industries here:
What is tree care service software?
Tree care service software is a set of digital tools that assists in various business processes. Most software solutions offer accounting integration, appointment booking, and job invoicing. Some of them also offer mobile apps allowing you to communicate with tree contractors at any given time.
Must-have features in the best tree care service software suite
While different software companies offer different features, there are a few essential tools you would need for your tree care business. Here are the four features included in the best tree care service software:
Job estimate and invoice tools
The solutions let you create job estimates and invoices in a flash. Creating faster tree care service estimates helps you win jobs before your competition does, while faster invoice creation allows you to get paid faster.
Automatic scheduling
Like in any field service company, your tree care business needs to schedule client appointments. A business management platform keeps your tree contractors at work while preventing double-booking.
Seamless accounting integrations
Bookkeeping is a time-consuming part of any business process. The solutions save time and eliminate double entry through integration with accounting software like QuickBooks.
What you get from the best tree care service software
Implementing tree care service software gives your tree service company a lot of benefits. Here are some advantages that your arbor care company could experience with the right software:
Improved decision-making
Most tree care service software offers robust reporting tools that compile key data on sales, performance, and other figures into a comprehensive report. With a complete view of how your arbor care company is performing, you can make better decisions.
Better cash flow and bookkeeping
Most field service software offers automatic payment reminders and mobile payment capabilities, so your clients always pay on time – regardless of where they are. You can also simplify your bookkeeping with seamless accounting integrations and pre-filled forms or templates.
Comprehensive scheduling and workflow management
There's a lot that can go wrong when tracking tree care projects and maintenance schedules manually. Your tree care professionals can get double-booked or maintenance schedules can be forgotten entirely. Automatic scheduling, project tracking, and reminders keep your team on course.
Provide a seamless customer experience
Happy customers equal repeat business. Customer service tools in these software store important details and make it easier to provide 5-star service, improving customer satisfaction.
Increased mobile capability
Many tree care software companies offer mobile apps that let you take your entire service business operations on the road. This way, you can get job updates and send more tree care jobs to your field teams without waiting for them to return to the office.
Choosing software for your tree care business
Picking the best tree care service software can be tough, especially with all the options on offer. Consider the following factors to narrow down your options:
Your company's needs
Future growth plans
Software pricing
Some of the best tree care service software are
Overwhelmed by the many tree care software for landscaping businesses on the market? No need to worry, we've done the legwork for you! Here are the 13 best software options for your business:
Method:Field Services.
ArboStar.
TreePlotter Inventory.
Arborgold.
SingleOps.
The Service Program.
Forest Metrix.
ArborNote.
FieldVibe.
ServSuite.
WorkWave.
Service Autopilot.
Service Fusion.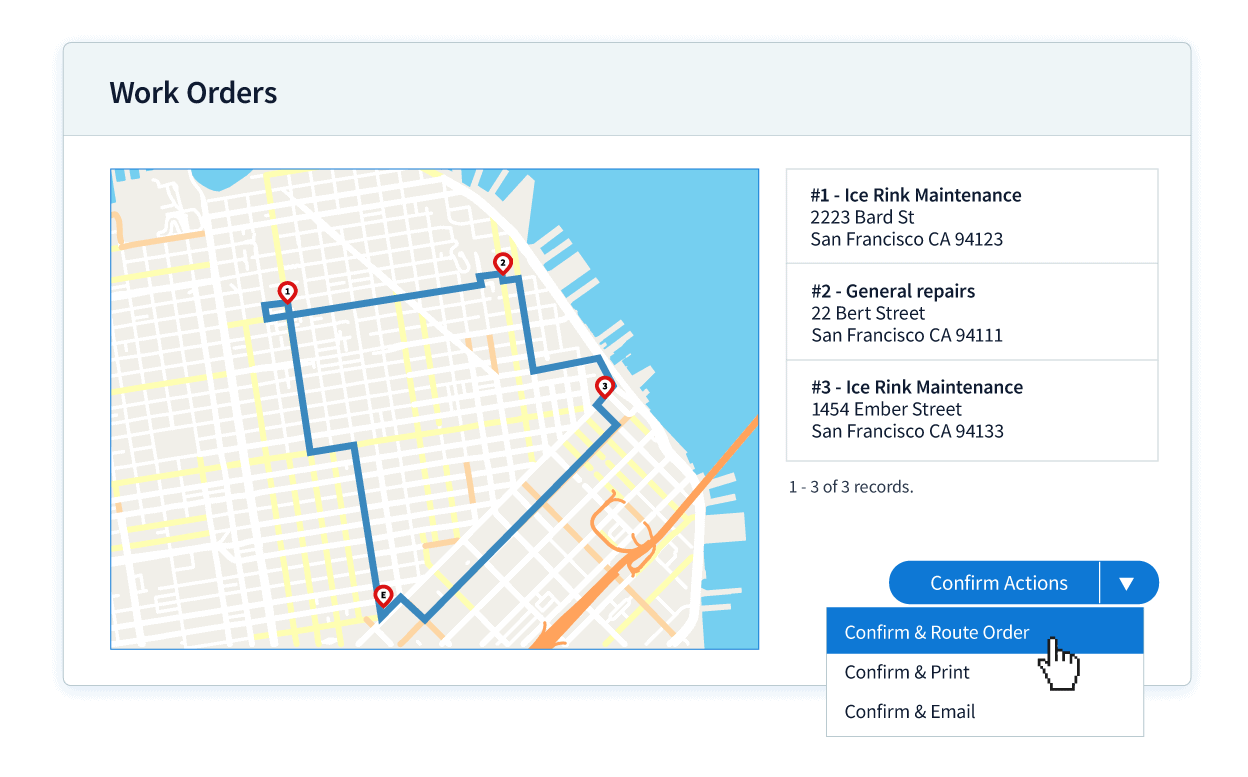 Method:Field Services is an all-in-one field service management software solution with accounting integration for easier bookkeeping. Some other key features it offers are:
Robust dispatch management tools: Ensure your team gets to job sites on time and save on fuel costs by plotting the most efficient route.
A mobile app: Monitor job progress and send invoices from your team's Apple or Android devices.
For a better look at what Method:Field Services offers, check out the video below:
Plans and pricing
Method:Field Services starts at $15/month per field technician. If you'd like to test before you buy, sign up for a no-commitment free trial.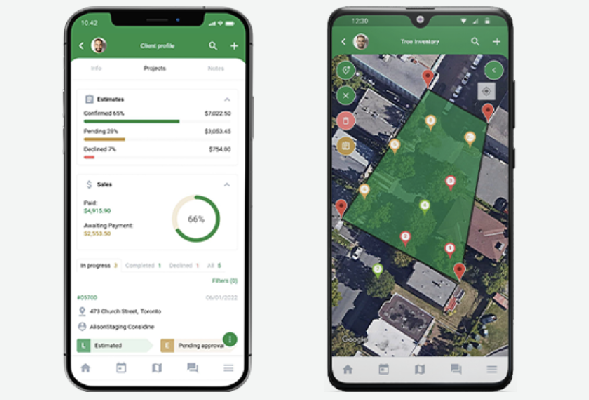 ArboStar is arborist software that builds your job schedules based on the clients' addresses—this saves your team a lot of time on the road. Its other key features include:
AI-assisted job estimation: Create job estimates quickly to win more clients before the competition.
Intelligent customer service tools: Run automatic sales and marketing campaigns that are tailor-made to your target demographic.
Plans and pricing
ArboStar doesn't list pricing information on its website, but you can book a free demo by contacting the company.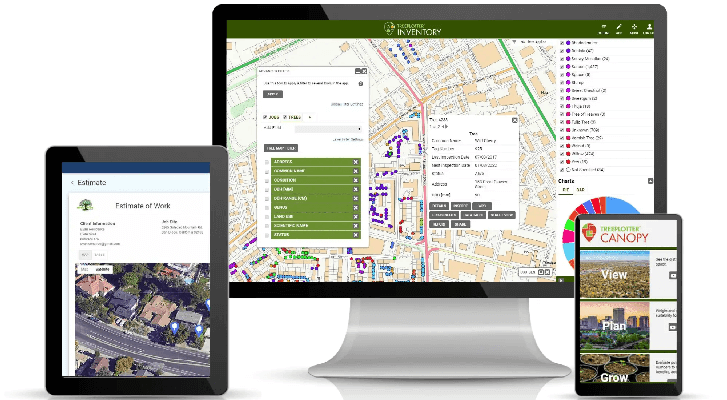 TreePlotter software suite is a web-based platform boasting real-time tree inventory management. TreePlotter offers robust features like:
Interactive data visualization tools: View easy-to-understand reports to improve decision-making.
Work order management: Keep your team on track and save time on job scheduling.
Plans and pricing
This solution for tree inventory only sells annual plans, starting at $1,500 a year for up to 4,000 trees. You can also book a consultation with the company to see which TreePlotter software suite plan is right for you.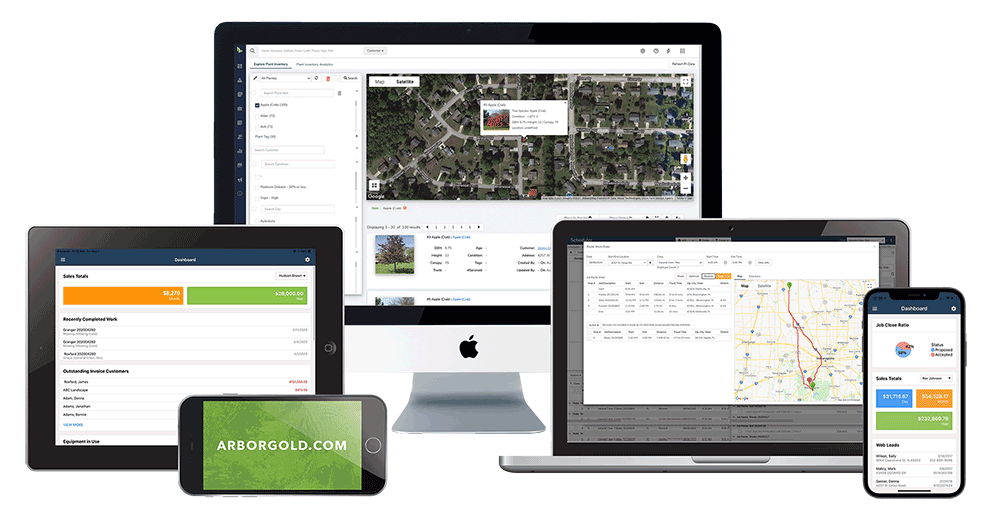 Arborgold offers an all-in-one solution for tree care companies and urban forest managers. It covers customer relationship management (CRM), payroll, and everything in between. Some of its most notable features are:
Mobile app for field teams: Update material use and job status from anywhere.
Automatic job scheduling tool: Schedule jobs and set reminders for repeat appointments.
Plans and pricing
Arborgold's subscription plans start at $119 at month. This software pricing includes unlimited tech support and additional training in Arborgold's all-in-one business software.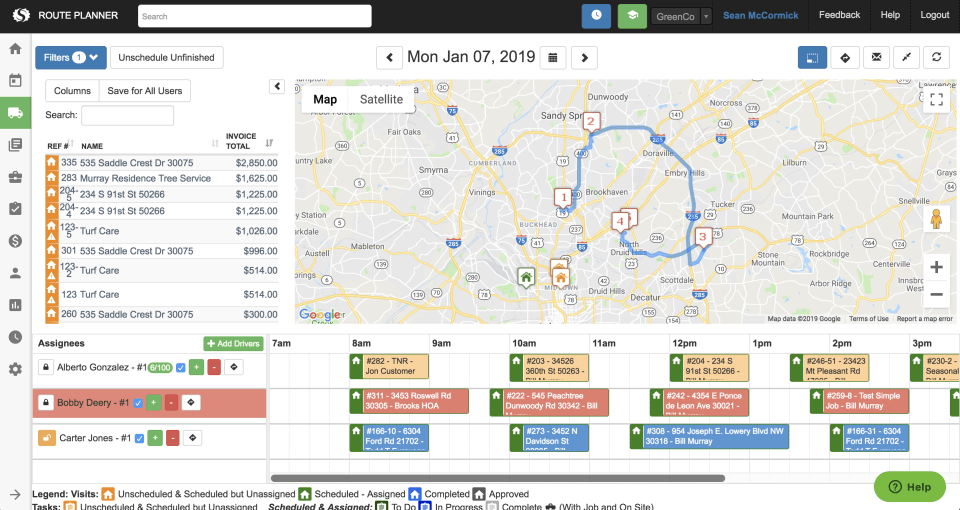 SingleOps is a CRM-focused tree care software solution suited for residential and commercial clients. Some of the features offered by this CRM software are:
Lead tracking: Convert potential customers into paying clients with automatic marketing campaigns.
Online bookings: Let your customers make appointments through a self-service portal.
Plans and pricing
SingleOps' premium plans start at $200 monthly when paid annually.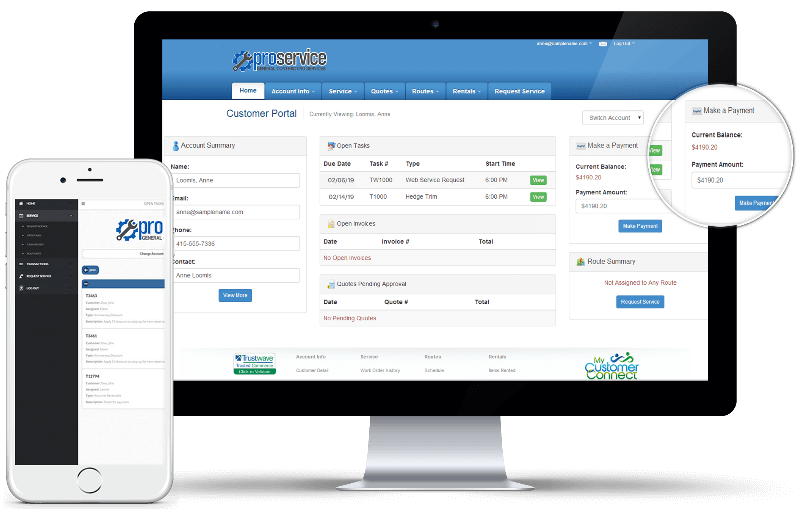 This product offers accounting software integration to prevent double entry. The Service Program also boasts features like:
Route management: Plot the most efficient routes to save on fuel costs.
Equipment location tracking: Keep track of your equipment's whereabouts and repair status with real-time updates.
Plans and pricing
The Service Program's subscription plans start at $74.95 a month for one user. There's also a one-time $249 onboarding fee for new users.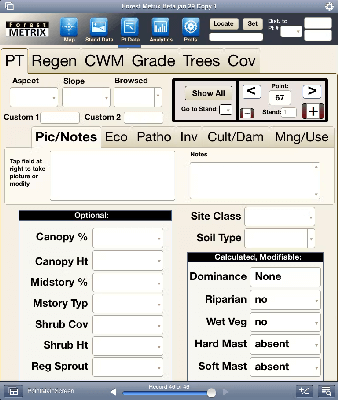 Forest Metrix is forestry software for tree care designed especially for mobile systems, like tablets. The Forest Metrix app boasts features like:
On-field forest data collections: Compile information about the trees you manage anywhere you are with the Forest Metrix app—no internet connection needed.
One-click reporting tool: Create ready-to-print tree appraisal reports in a flash.
Plans and pricing
Forest Metrix PRO costs $800 per year for one mobile user and one desktop user.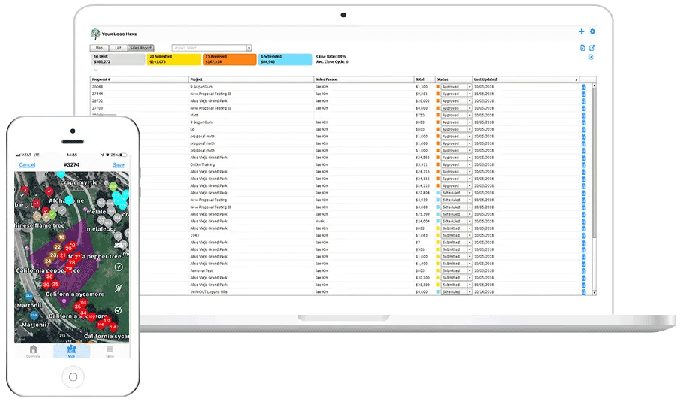 ArborNote lets urban forest managers make multi-year tree and lawn care plans. To support long-term forestry projects and plant healthcare, this software for tree care provides features like:
Tree mapping: Build an inventory of the trees you care for and share it with clients in a few clicks.
Extensive customer history tracking: Use data and client history to provide fantastic customer service, Increasing customer satisfaction.
Plans and pricing
ArborNote cloud-based forestry solution provides a free trial with its mobile app. For pricing on premium plans, contact a sales representative.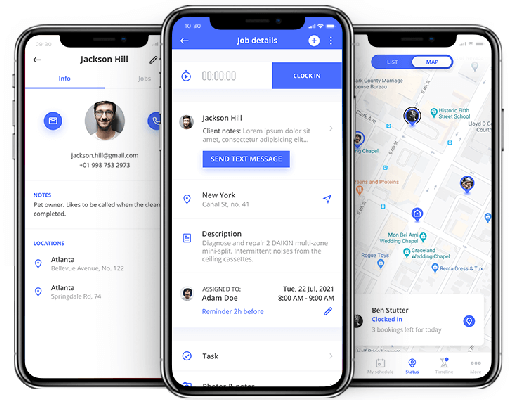 FieldVibe lets you schedule jobs from anywhere through its mobile app. This mobile-based field service management software solution also offers:
Text reminders for customers: Send automatic payment reminders to follow up on invoices.
Time tracker: Monitor the time spent on jobs through a dashboard, preventing unnecessary overtime.
Plans and pricing
FieldVibe is completely free for the first user. Each subsequent user account costs $19/month.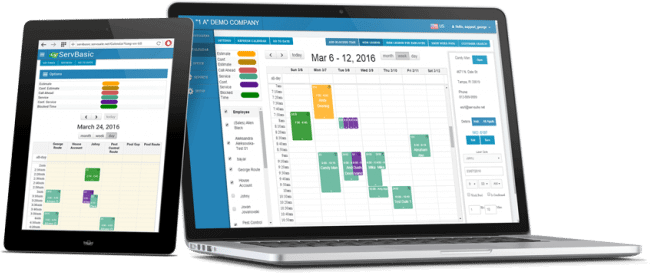 Cloud-based field service management software solution ServSuite organizes customers based on their service preferences. Aside from customized marketing campaigns, its notable functions include:
Estimating tool: Create professional-looking job estimates in a flash to win more clients.
GPS vehicle tracking: Track your team's whereabouts and ensure they get to the client on time.
Plans and pricing
ServSuite arbor care software costs $55/month and includes 24/7 customer support.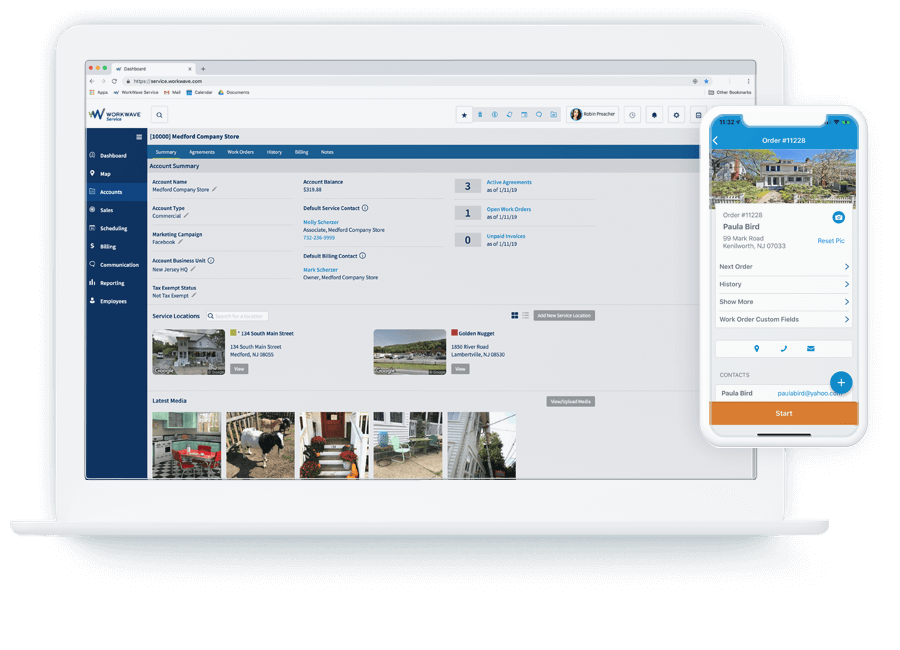 WorkWave is an all-in-one software that attracts more customers to your tree care business through awareness-building campaigns and referral programs. Features this software provides include:
Easy service scheduling: Assign tree care teams to jobs instantly through an intuitive dashboard.
Flexible billing and invoicing: Create invoices in a few clicks and process credit card payments on the field.
Plans and pricing
WorkWave offers a free demo of its software. Contact the company for pricing information.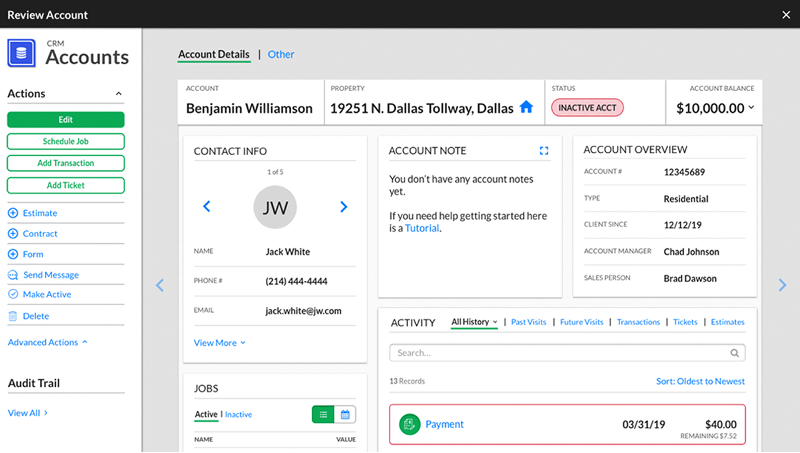 Service Autopilot is an all-in-one software solution that automatically follows up on job estimates and collects invoices. It also boasts the following features:
Routing and scheduling software: Assign an entire day's worth of forestry projects within minutes.
Digital data storage: Safely store and easily access customer and financial information.
Plans and pricing
Service Autopilot's basic paid plan costs $47/month, plus a one-time $97 signup fee.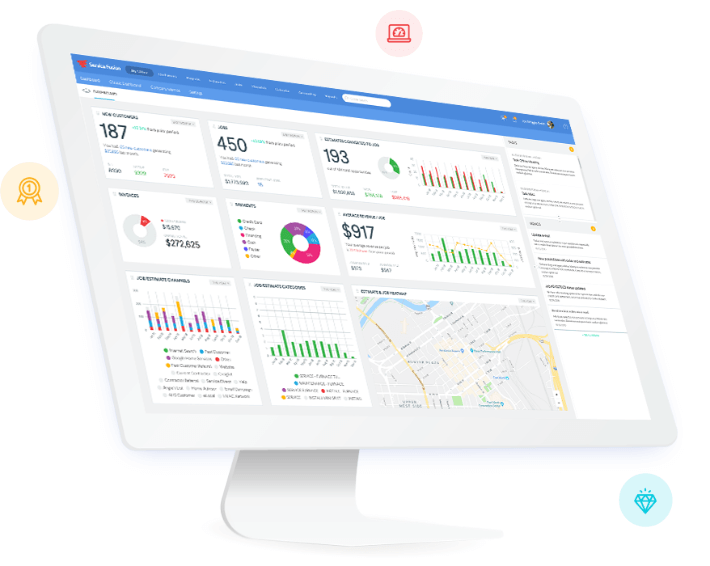 Service Fusion allows field technicians to get real-time updates through mobile devices. Its other key features include:
Customer management database: Store important details so you can provide fantastic customer service and increase customer satisfaction.
Lightning-fast work order entry: Convert estimates into work orders within seconds.
Plans and pricing
Service Fusion's most affordable plan costs $125/month for unlimited users.
Closing thoughts
The best tree care service software handles day-to-day business tasks like invoicing and scheduling to save you lots of time. In addition to making your daily operations easier, you can use the time you save with tree care software to find more clients and improve your business.
Start your free trial of Method:Field Services today!
Image credit: Anna Shvets via Pexels