Method:CRM API for developers
The Method:API offers a simple, yet powerful way for developers to integrate web and desktop apps with QuickBooks and Method data.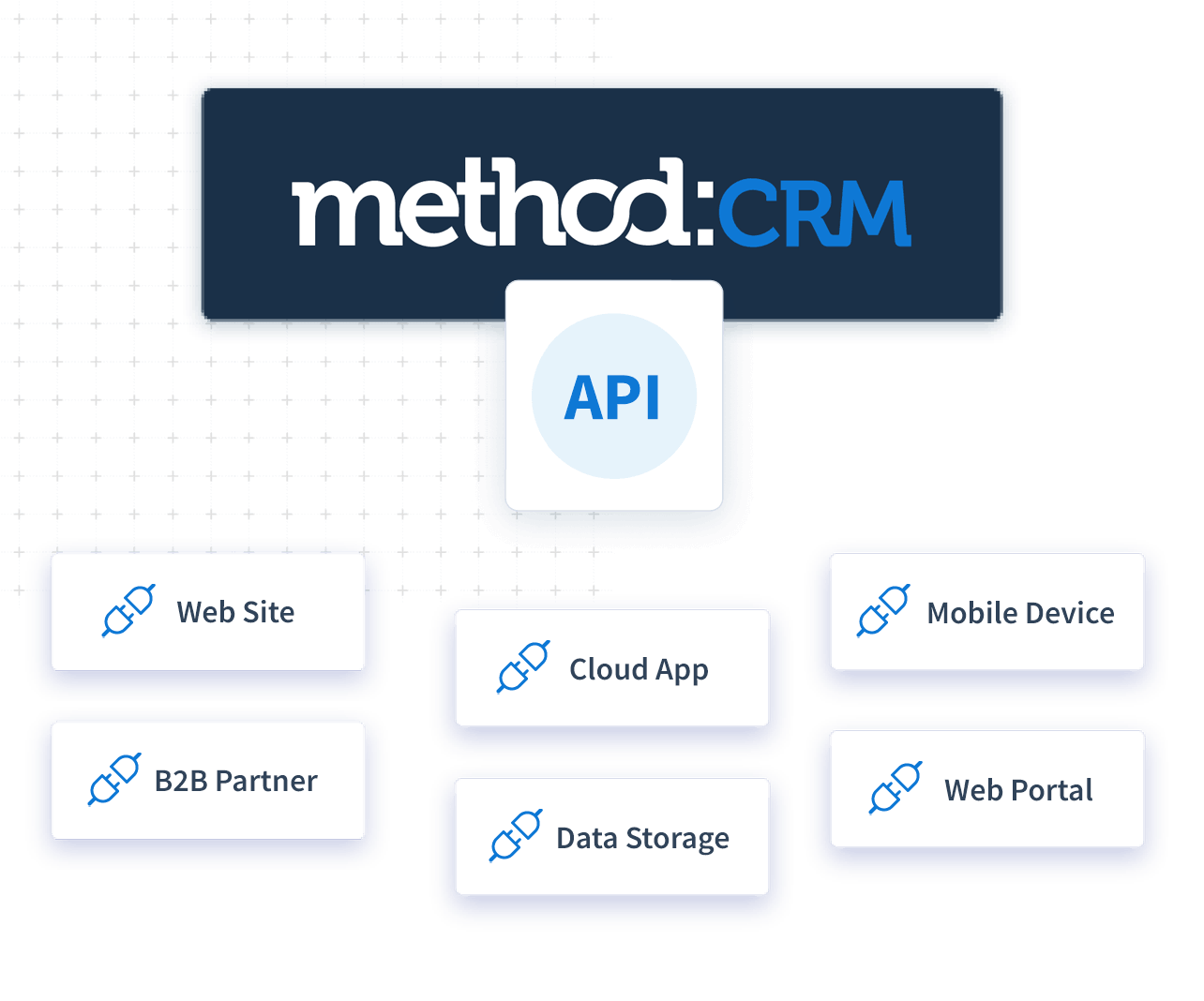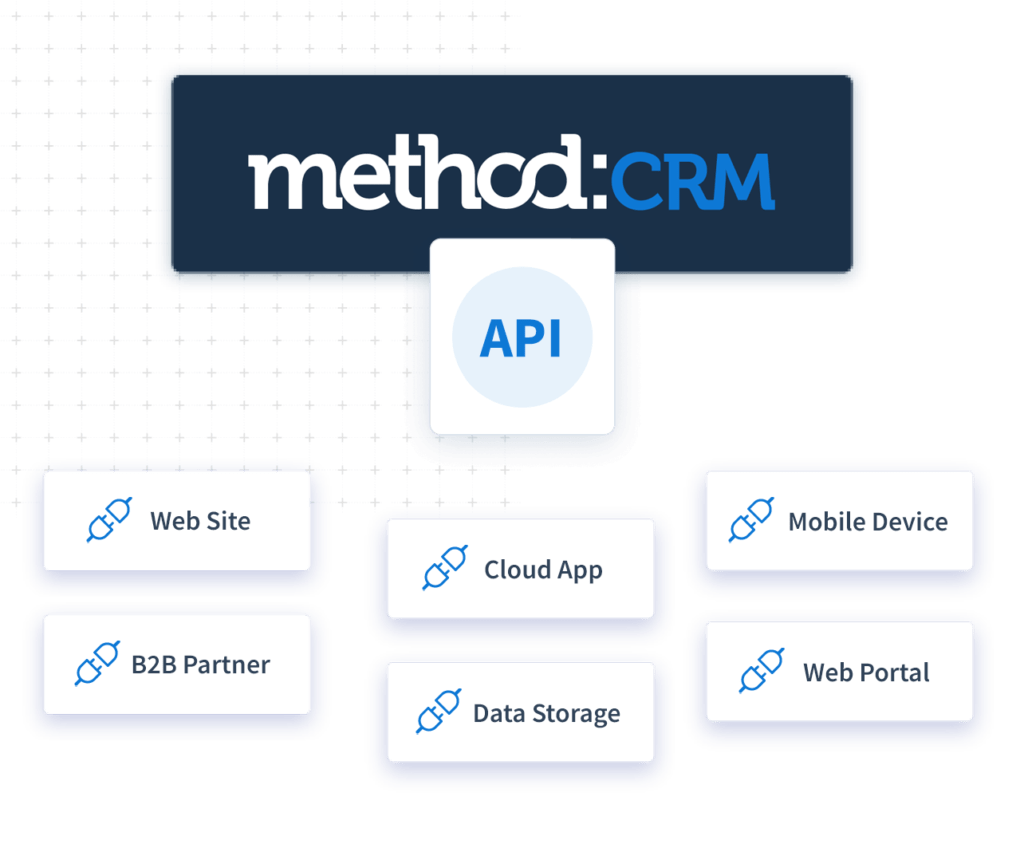 Learn how to use the Method:API to access, add, and edit data for a Method:CRM account.
An overview of the Method:API and definitions of the functions available.
Support for the Method:API is only provided via the user forum. Questions are answered by Method developers and engineers, as well as by community users.
How do I start using the Method:API?
For starters, you need to have a Method account. If you don't have one yet, sign up for your free 30-day trial!
Streamline your business with Method
Start your 30-day free trial — no credit card, no contract.