Method:CRM API for developers
The Method:API offers a simple, yet powerful way for developers to integrate web and desktop apps with QuickBooks and Method data.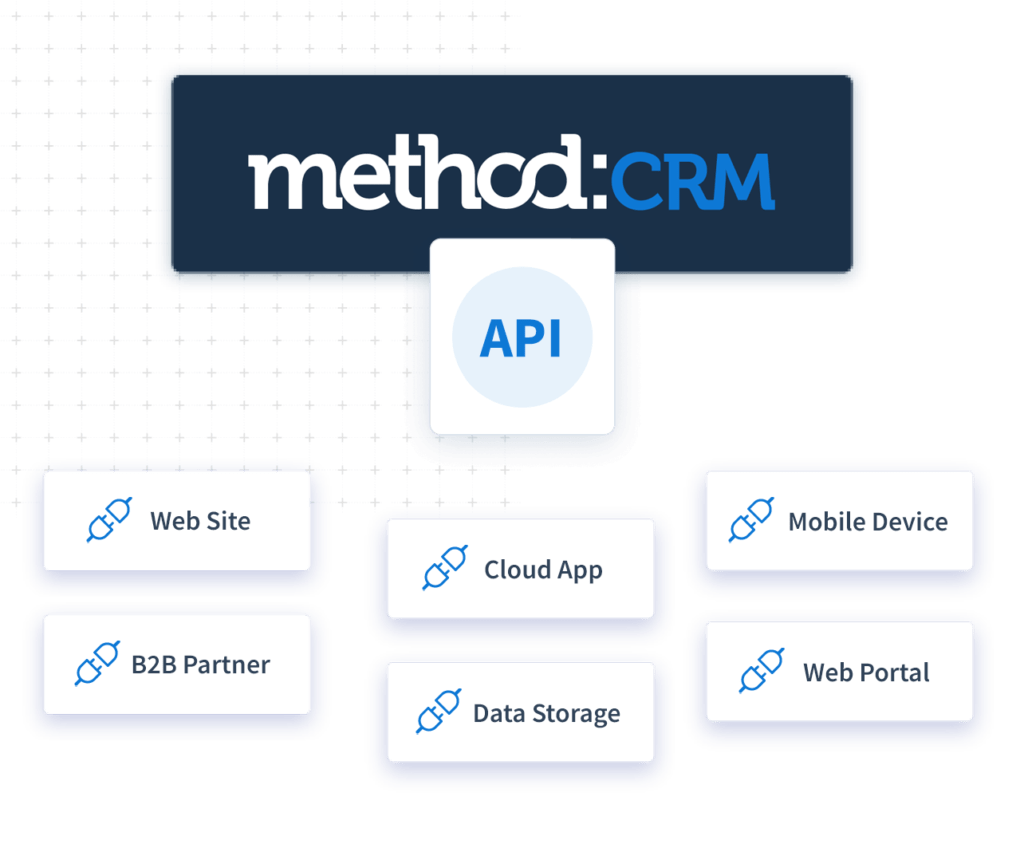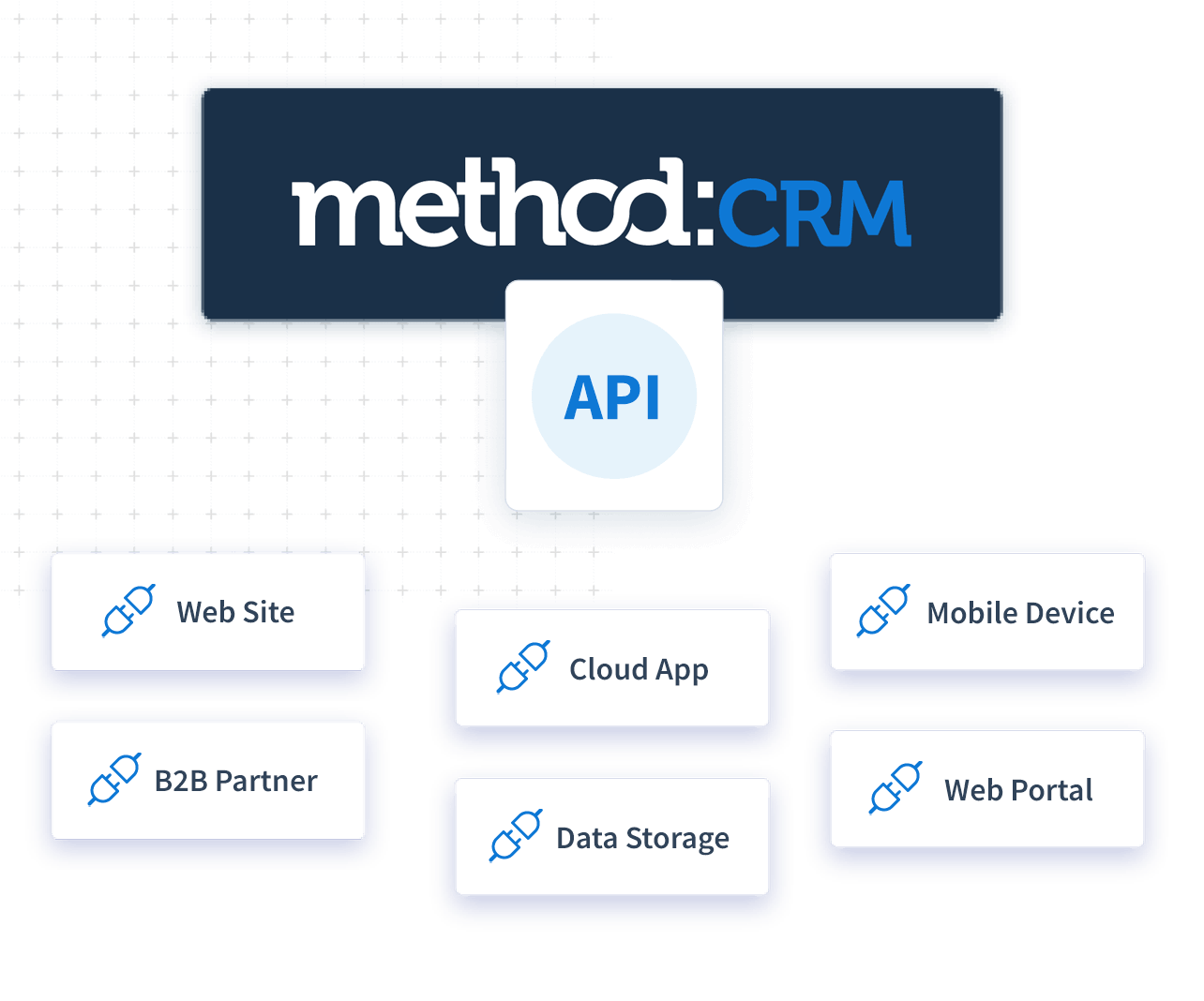 Learn how to use the Method:API to access, add, and edit data for a Method:CRM account.
An overview of the Method:API and definitions of the functions available.
Support for the Method:API is only provided via the user forum. Questions are answered by Method developers and engineers, as well as by community users.
Sample applications that query and update using VBA macros in Excel.
Sample applications and source code built in VB.NET.
Sample web form posting to PHP to create a lead in Method. Leverages NuSOAP PHP library.
Sample applications and source code built in Python.
How do I start using the Method:API?
For starters, you need to have a Method account. If you don't have one yet, sign up for your free 30-day trial!
To learn more about the Method:API, check out our help center.