CRM customization services
We know one size doesn't fit all, especially for small businesses. That's why we have a team of expert consultants who can customize Method:CRM so it's just right for you.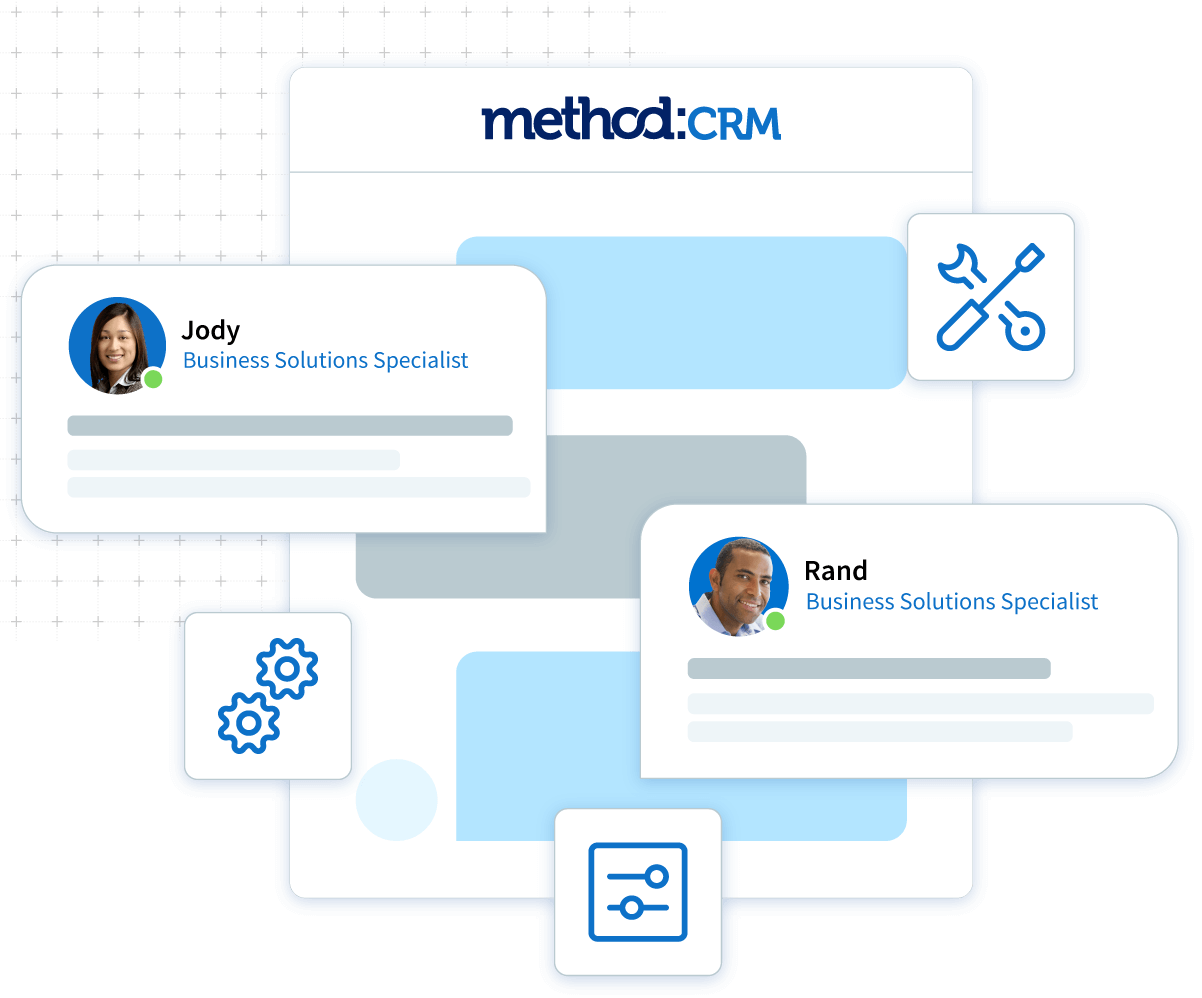 Why does Method:CRM offer customization services?
Method isn't your typical CRM. Our goal is to make personalized software accessible to small businesses — and that's why our platform is 100% customizable.
However, we know that most small teams don't have time to customize Method themselves. You're running a business, after all!
That's where our business solutions specialists come in. They're CRM experts who can adapt Method to perfectly suit your needs — while you focus on getting work done.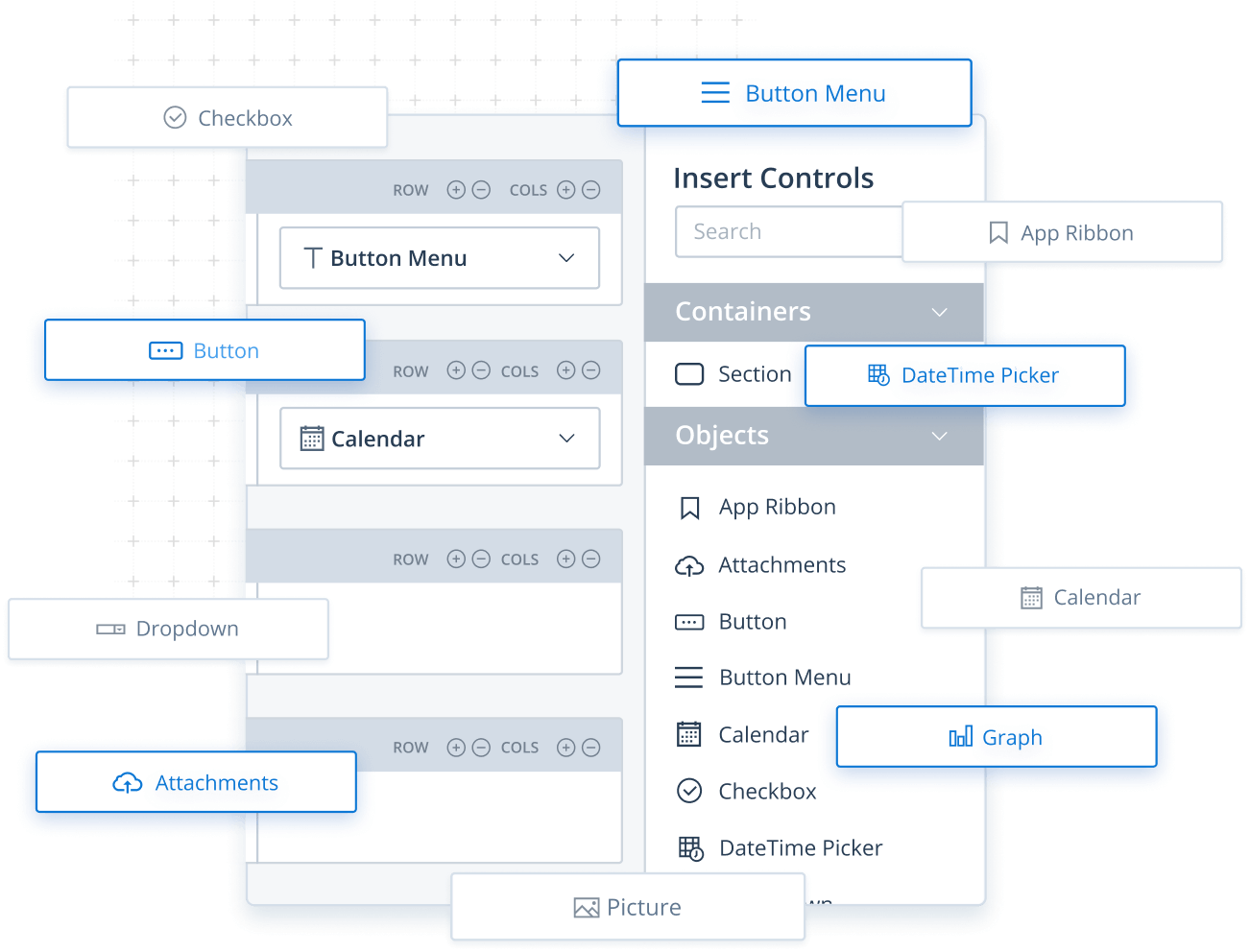 "I look at the investment in customization as an investment in our future. It's the best decision we've made as a business — and quite honestly, I feel like for what we've gotten from Method, it's been a bargain. Money well-spent."
Free
Get 1 free hour of customization services when you try Method free for 30 days
Projects could include:
Creating custom fields and tables
Setting up a web to lead form
Modifying templates for estimates, invoices, or other QuickBooks transactions
Scoping out large customization projects or migrations from other systems
Basic customization training
Pay as you go
For companies with simple customization projects taking up to 9 hours
Projects could include:
Capturing advanced details about your customers or sales
Creating custom reports
Designing personalized workflows for your business
Importing contacts from other systems
Advanced customization training
Dedicated
For companies with sophisticated customization projects taking 10 hours or more
Projects could include:
Designing advanced estimating or invoicing workflows
Customizing the customer portal
Creating apps specific to your business
Commission reporting
Ongoing support for DIY customization
How does the process work?
Do a free hour of customization
Use this time to discuss your needs and scope out possible projects.
Choose between pay-as-you-go or dedicated services.
Help your consultant understand your business by providing data, screenshots or a workflow document.
Continue using Method while your consultant customizes your account behind the scenes.
We bill daily or weekly for pay-as-you-go  services and send a monthly invoice to our dedicated customers. 
Frequently asked questions
Our customization consultants (also known as business solutions specialists) have in-depth knowledge to design and build screens and apps specifically for your workflows. If you need to modify or troubleshoot any customizations in your account, you will be supported by the customization team rather than the support team. Additional charges may apply.
Free support is available for all aspects of using Method outside of customization. Our support team is here to ensure that your QuickBooks file is connected properly, to help you sign in, to educate you on Method features, and to investigate technical issues with Method apps that have not been customized.
Each customization project is different, so your consultant will confirm the timeline based on your specific needs. Of course, you can start using Method right after you sign up for your free trial, and throughout your customization project.
In many cases, your consultant will publish small changes to your account as they complete them. This way, you don't have to wait for the entire customization project to be finished to start getting more out of Method.
Of course! You can customize the CRM on your own using drag-and-drop tools, 100% code-free. You can learn more here.
Streamline your business with Method
Start your 30-day free trial — no credit card, no contract.