Build strong relationships with the best customer management software for QuickBooks
From first phone call to first purchase (and beyond), Method:CRM gives you a complete view of your customers so you can keep them coming back.
Risk free — no credit card, no contract.
Start a FREE trial
Drive repeat business through smart customer management
Method:CRM gives you a 360-degree view of each customer. This helps your team provide informed service.
Upselling is simple when you have contact details and past sales in your customer management software.
Retain Through Service
Create loyal customers by meeting their needs every time.
Build Strong Relationships Through Organized Contact Management

Don't clutter up QuickBooks with non-billing contacts. Method:CRM is designed for complete customer management, from first meeting to purchase. Add multiple contacts per customer to track each step of the sales process.

Record Unique Customer Data

Great customer management begins with knowing what your customers need. Create custom fields in Method:CRM to track the details that matter to your business.

Provide Top-Notch Service

Method:CRM makes it simple to track past interactions, future follow-ups, and QuickBooks sales in one place. This helps your team provide quick service and keep customers happy.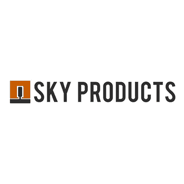 "We're tracking opportunities throughout the whole process. I'm managing opportunities from sending a quote, to closing a sale. The flexibility of Method is that you can use it anywhere."
Dave Kowch
Sky Products
QuickBooks Enterprise User
Upsells Made Easy
When your customer management software syncs with QuickBooks, you have the tools for closing new sales at your fingertips.
Never Forget to Follow Up

Drive repeat business by scheduling a follow-up call or email for each customer. And with all your customer data in one place, follow-ups happen faster and nothing falls through the cracks.

Secure Reorders and Know When to Upsell

Method:CRM gives your team access to QuickBooks data, without needing access to QuickBooks. As a result, reps can see what needs to be reordered and decide when to upsell.

Manage New Deals For Current Customers

Use Method:CRM's sales pipeline to track new sales for existing customers. By focusing on the hottest deals, your sales reps can save time while bringing in more revenue.
"From receiving the first email from someone interested in our company, to entering their information, to setting up a follow-up conversation – Method is very smooth, very user-friendly and the customization is incredible. I cannot recommend Method enough."
Skyler Broughman
TMI Consulting
QuickBooks Online User
Market to Customers
Use the data in your customer management software to create focused email campaigns.
Email Templates Streamline Customer Follow-Up

Create custom templates in Method:CRM to speed up sending emails to customers, from follow-ups to seasonal reminders to invoices.

Segment Your Customers for Targeted Outreach

Use the data in your customer management software to filter your contacts. Create mailing lists based on key criteria (like region or purchase history) for more focused email marketing.

Drum Up Repeat Business With MailChimp Campaigns

Quickly send lists of customers from Method:CRM to MailChimp with the click of a button. Then, use MailChimp to create email campaigns that keep your business top of mind.
"Method has allowed us to put reminders on our schedules months down-the-road to check in with key decision makers. Further, the integration with MailChimp has allowed us to segment our customer list and export certain groups over to MailChimp for timely email campaigns."
John Conner
Breaking the Barrier, Inc.
QuickBooks Pro User
Start a FREE trial.
No Credit Card. No Contract. Yes, It's Super Easy!