Grow your business with CRM email marketing
Keep your business relevant and stay top of mind with Method's Email Campaigns app or free integration with Mailchimp.
Personalize emails for more opens and click-throughs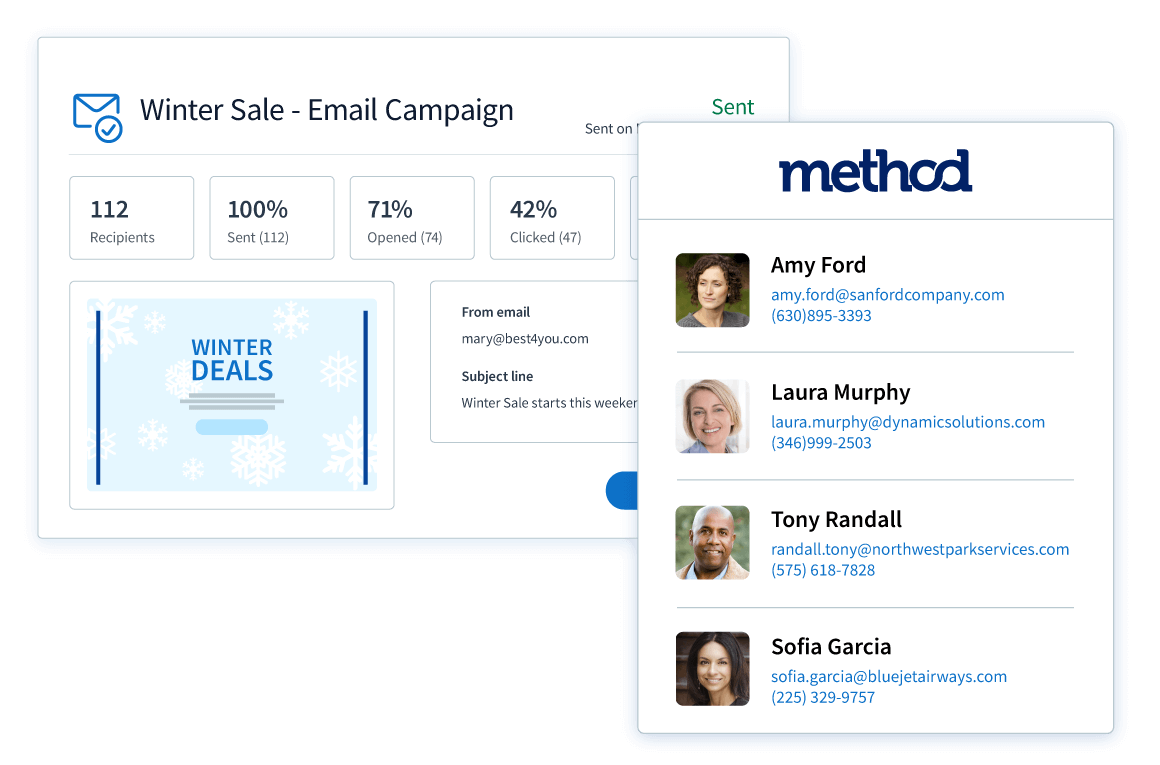 Deliver engaging marketing emails that speak to each of your current and prospective customers with Method:CRM. Plus, make contact list management simple with segmented email lists.
Use your email marketing CRM to filter leads based on region, purchase intent, and more — then share relevant promotions and updates with each group.
Optimize your email campaigns with performance analytics
Email marketing campaigns need data to validate that your messages are read and driving you leads. A CRM with email marketing makes accessing your analytics easy.
Method:CRM provides campaign analytics, so you know what needs to be tweaked to improve your open and click rates. You can also build custom reports for a more comprehensive view of your email campaigns.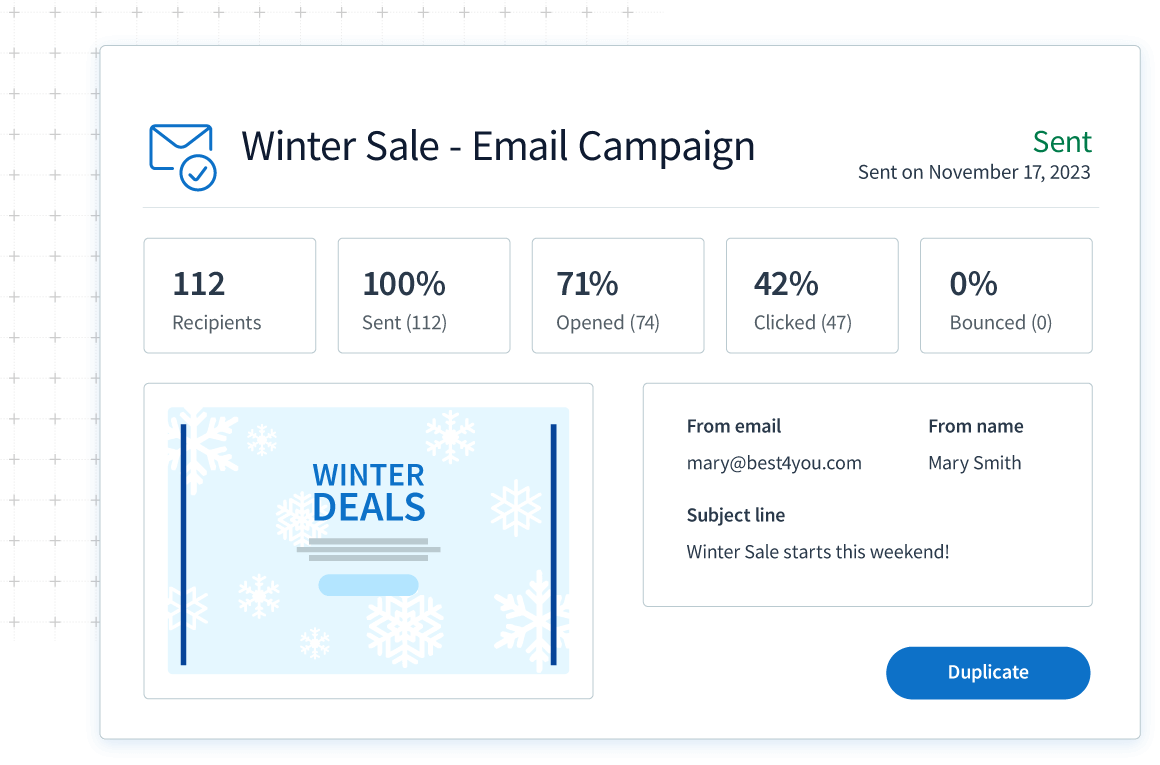 Create beautiful email campaigns without designers​
Thanks to Method's no-code technology, you can make the email campaign of your dreams a reality without the need for developers.
Customize email templates for each area of your business, from post-call follow-ups to seasonal sales. This makes sending bulk emails more efficient and ensures consistent branding across your team.
Connect with your prospective customers as people​
Your interactions with leads are what turn them into repeat customers. Deliver great-looking, custom email templates to capture your recipient's attention again and again. 
Personalize Method's email templates to your brand on transactional emails, such as invoices and payments, and to share promotions that interest your specific customer segmentations.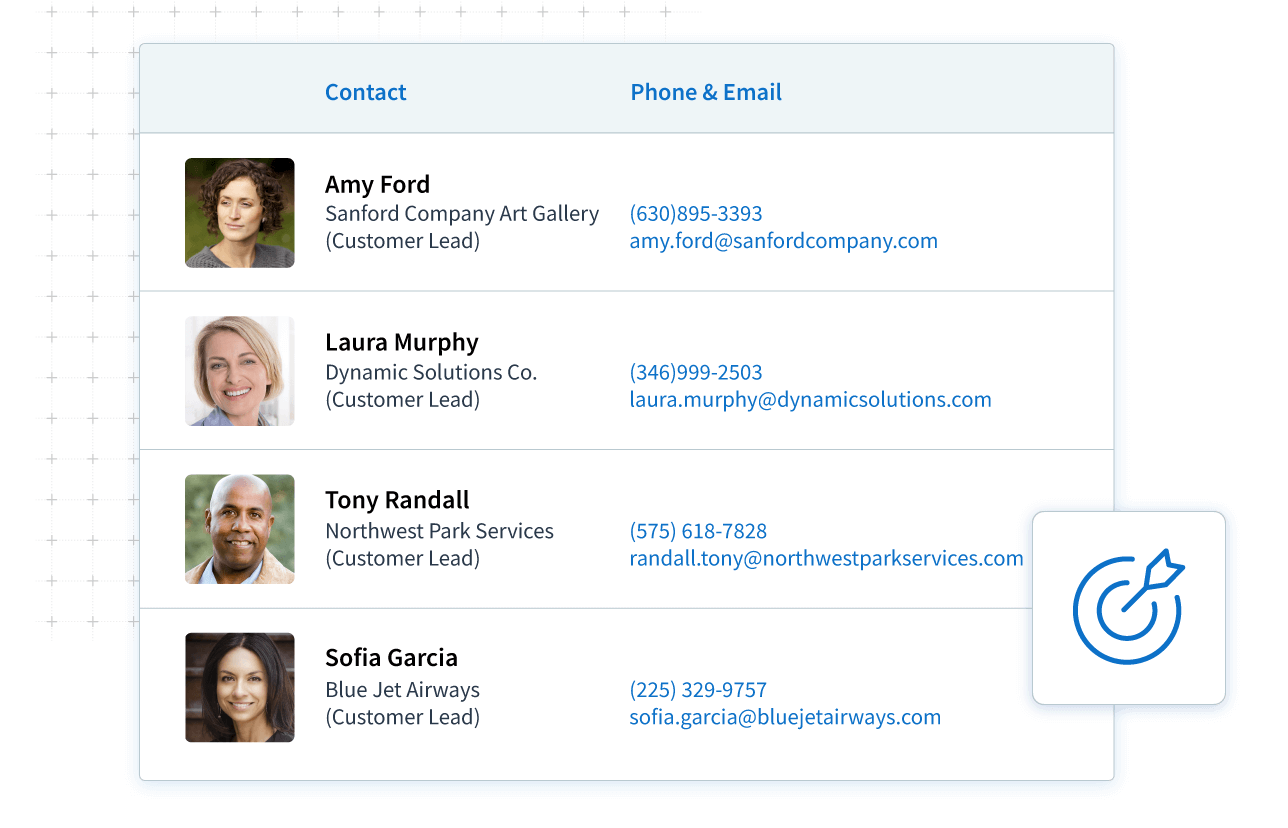 The best all-in-one CRM email marketing platform​
What's better than a CRM with email marketing? A CRM that also integrates with your software!
Method:CRM's QuickBooks integration is what makes it one of the top email marketing automation tools for small business. With the two-way QuickBooks sync, your email automation fits seamlessly into your workflow to create an all-in-one system. 
Method + Mailchimp = The best CRM email marketing​​
Get twice the power of an email marketing CRM by integrating Method and Mailchimp. 
Easily send contact lists from Method to Mailchimp in just a few clicks. Plus, use Mailchimp's advanced reporting tools to refine your email campaigns, then watch as new business floods into your CRM.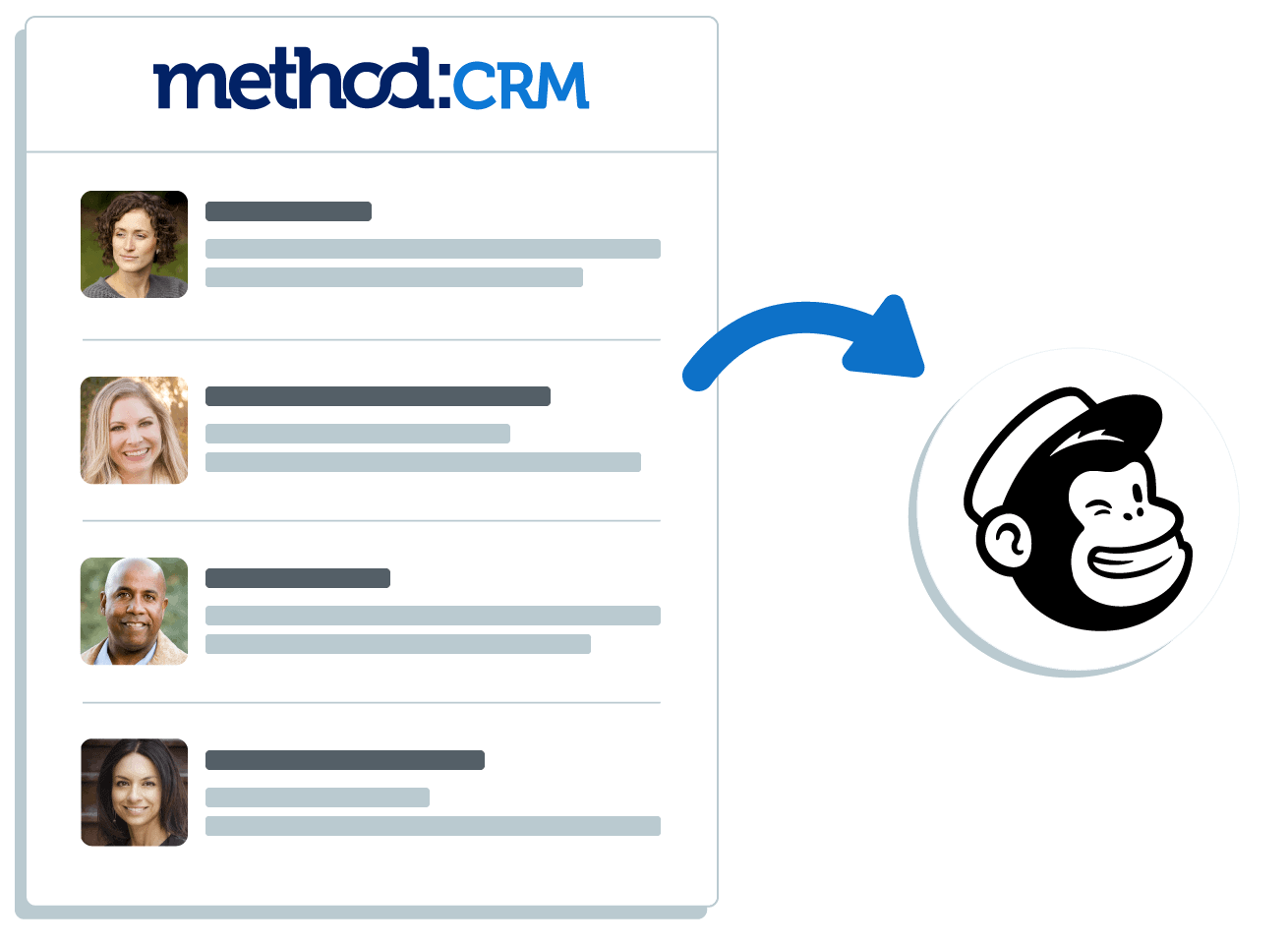 CRM email marketing frequently asked questions
What is CRM email marketing?
A CRM with email marketing empowers you to blend your customer relationship management and your email campaigns for an efficient all-in-one system.
An email marketing CRM lets you create email campaigns to:
Nurture your lead list.
Engage your customers.
Keep ongoing interactions with your contacts.
How does Method:CRM work with email marketing?
Use Method's Email Campaigns app to enhance the performance of your campaigns and direct them to the right audience. What's more, Method's email marketing tool saves you time and improves your workflows in QuickBooks and your other customer service software.
Why are email and CRM important for marketers?
A successful marketing strategy needs strong email marketing that's supported by a powerful CRM software solution. 
Method:CRM understands this, which is why you not only have access to Method's Email Campaigns app, but can also integrate with Mailchimp for an all-in-one platform that enhances your email marketing strategy.
What are the benefits of using a CRM with email marketing?
A good email campaign ensures constant contact, turns leads into sales, and strengthens your relationship with current customers. And so does a CRM.
Method:CRM gives you the power to bring your email campaigns to a new level. With the ability to segment contact lists and send bulk emails, you save time on sending emails and have more time to plan for your next winning campaign.
Streamline your business with Method
Start your free trial — no credit card, no contract.