Top 10 best lawn care software companies
Find the best software to help you run your lawn care business with our list of best lawn care software.
Many people lack the time, tools, and training to tend to their lawns, in which case they hire lawn care contractors to do the job for them. If you run the best lawn care business in your area, this is likely good news. However, the last thing you want is to get tangled in a mess of administrative work and have no way to organize it. That's where software comes in.
With the best lawn care business program, landscaping companies can:
Simplify business operations.
Centralize records.
Increase employee productivity.
If your lawn care company lacks time tracking and job scheduling, these top ten best lawn care business software solutions will make your job easier.
Top software solutions for commercial service businesses
Do you run a business in another niche? Whatever you specialize in, there are powerful tools to scale your business. We recommend taking a look at these job management tools:
Defining lawn care software
Lawn care software is an all-in-one field service management solution that allows businesses to:
Schedule tasks for employees.
Invoice customers.
Streamline route optimization.
Track working hours.
Organize customer records.
While some solutions are only available on desktop, many also have mobile options for added flexibility.
Top features of the best lawn care programs
The best lawn care business software comes with a few key features. Here's what a lawn care business owner should be looking out for:
Route optimization: Field agents and technicians can organize quicker, more efficient routes using a GPS tracking system.
Time tracking: Monitor how much time your employees are spending on the field and use this data to optimize scheduling and resource distribution.
Customer management: Store customer information such as addresses, active jobs, and payments.
Equipment management: Use a digital inventory to track what type of equipment is in use and by whom.
Invoicing: Calculate cost estimates per project and generate invoices for jobs.
Job scheduling: Assign jobs to available workers based on specialty.
The benefits of lawn care programs
The best lawn care business software helps landscape companies thrive in several ways. Examples include:
Enhanced operational efficiency: Software for lawn care can automate most routine administrative tasks, improving your efficiency. This way, you can focus on more significant aspects of the job like customer experience and payment processing.
Minimize human error: Easily track assets like equipment used for a particular job or keep up with client schedules without the risk of human error. Save time on manual data entry thanks to integrations with other software such as QuickBooks Online.
Boost employee productivity: Employees no longer have to worry about logistical errors and time-consuming tasks. By automating your daily operations, staff can assist more clients and accomplish jobs quicker.
Improve customer relationships: Through automatic customer reminders, your clients can enjoy few to no job errors, faster transactions, and a quick turnaround.
How to choose the right software for your business
When shopping for the best lawn care service software, you have to look beyond the basic features to get a solution that best fits your business.
Here's what you should consider when choosing lawn care software:
Integrations: If you already have an existing database or software, you'll want to make sure the new programs integrate seamlessly. Compatible tools can make data exchange faster and prevent payment delays.
Budget: Most lawn care service software charges on a per-user/per-month basis or according to tiers. Some charge as little as $10, while others can set you back up to $100.
Business goals: What type of lawn care service software you purchase will depend on your business requirements. For instance, do you need better access to customer profiles or more streamlined field service operations? Before you buy, shortlist features of lawn care apps that best suit your needs.
Some of the best lawn care software are
Now that you know how lawn care business software can improve your processes, you're ready to pick the best fit for your business.
Here are the 10 best lawn care business options:
Method:Field Services.
LawnPro Software.
CLIPitc.
RazorSync.
ArborGold.
SortScape.
LMN.
WorkWave.
Service Autopilot.
Verizon Connect.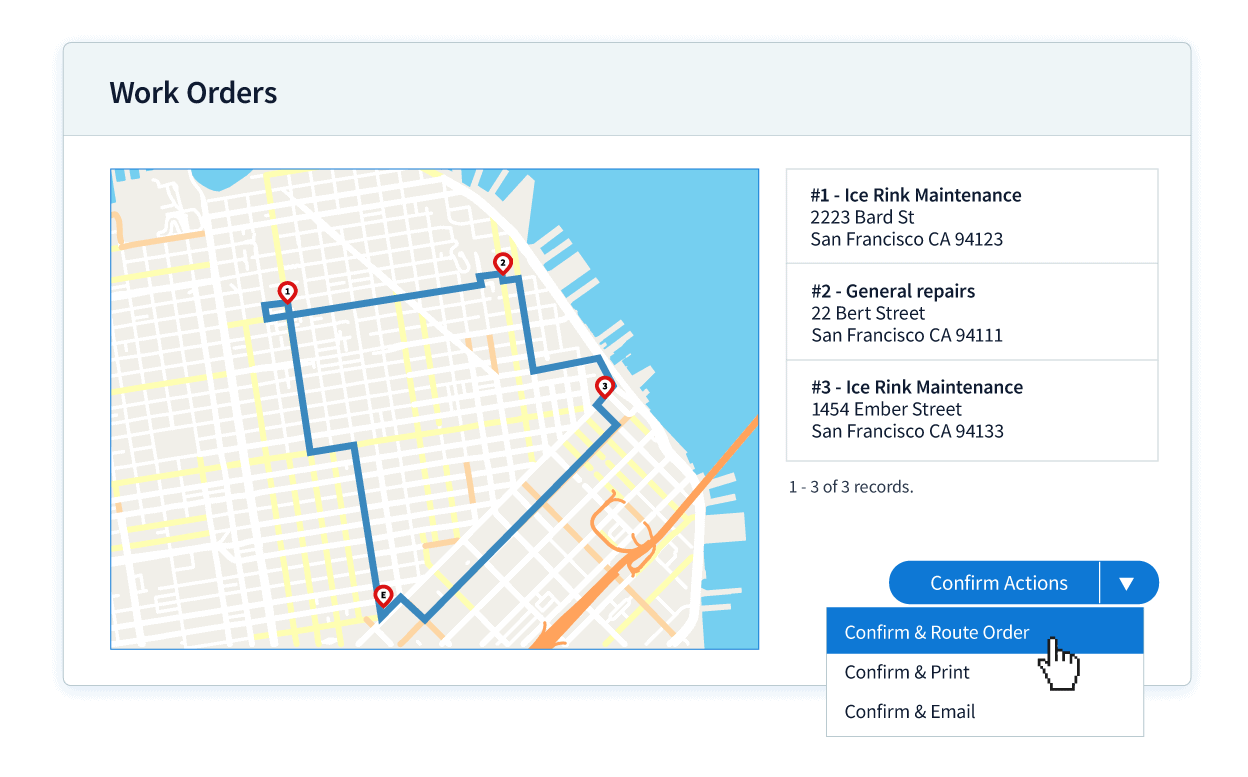 Method:Field Services is a cloud-based field service management solution that simplifies tasks such as appointment scheduling and invoicing. This all-in-one platform provides unique landscape business solutions thanks to its robust features, such as:
QuickBooks CRM: Sync your lawn care accounting and information in real-time with Method's seamless two-way QuickBooks sync.
Job scheduling and optimized routing: Method:Field Services' Waze and Google Maps integrations allow field workers to get to job sites quickly and even view their tasks from wherever they are.
Easy invoicing: Say goodbye to manual invoices. Method:Field Services gives you total control over your templates and even sends out automatic payment reminders. Even better, you'll enjoy one-click email invoicing directly from the Method:Field Services interface.
Plans and pricing
Method:Field Services begin at $15 per user per month, and it offers a free trial for its lawn care solutions.