Remind your business who's the boss
Let Method do for you what pens, paper, and sticky notes just can't.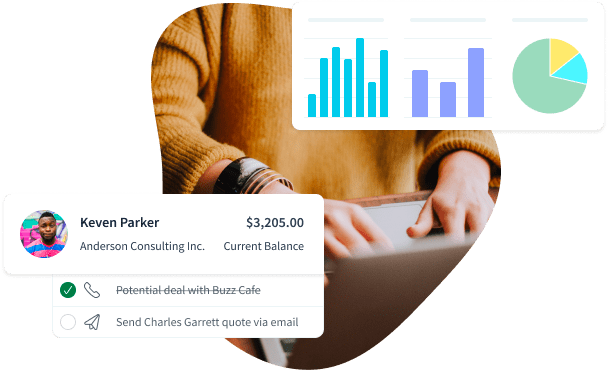 Trusted by thousands of QuickBooks and Xero users
4.7 / 5
4.5 / 5
4.3 / 5
4.1 / 5
4.4 / 5
Connect
People make teams, Method makes heroes
Get control and time back with Method's two-way sync with QuickBooks and Xero. These deep integrations stop costly customer mishaps and keep your team informed.
Empower
Why businesses using QuickBooks and Xero love Method
Honestly, we never thought we'd find a CRM that could meet all of our needs and expectations (without spending hundreds of thousands of dollars) until Method. While other CRMs make you tailor your business to their system's limitations, Method folded around our business.

I've worked with other companies who overpromise and under-deliver. When I use Method, I feel relieved, excited, efficient, happy, informed! I can see everything that's happening. I now have time to focus on the development of my products, services and sales strategies.
— Laura Gray
Digital Signage Resolutions

Grow
Is Method right for you?
Method is for you if your business has hit the limits of QuickBooks or Xero. If the processes that used to work for you now cause dysfunction.
Manufacturers, wholesalers, distributors, and trades contractors typically get the most value out of Method.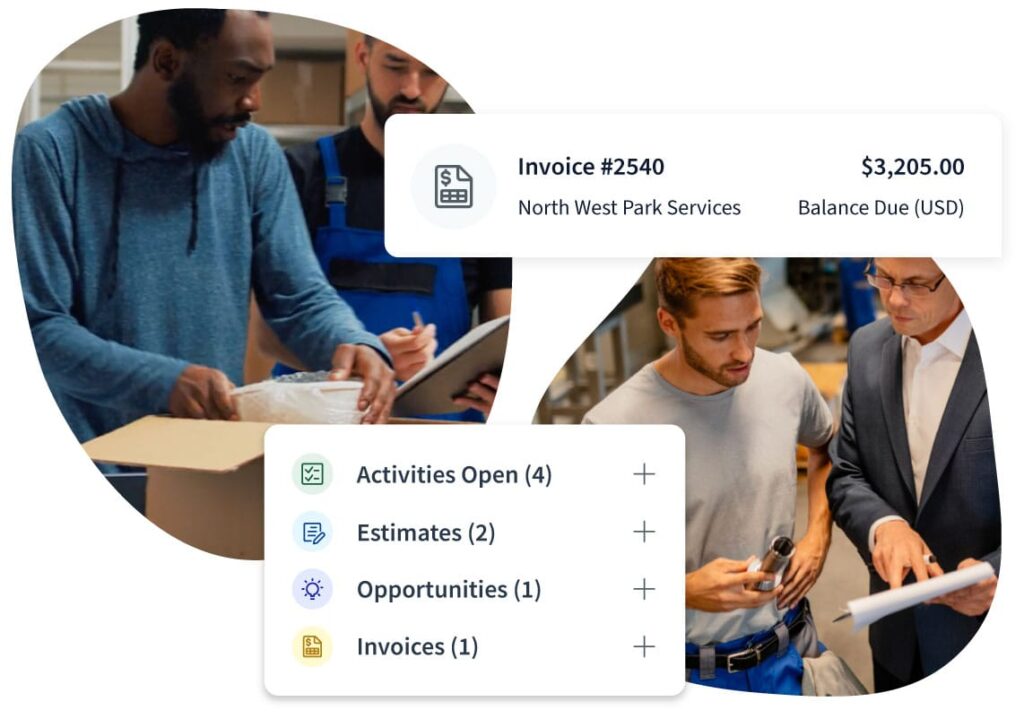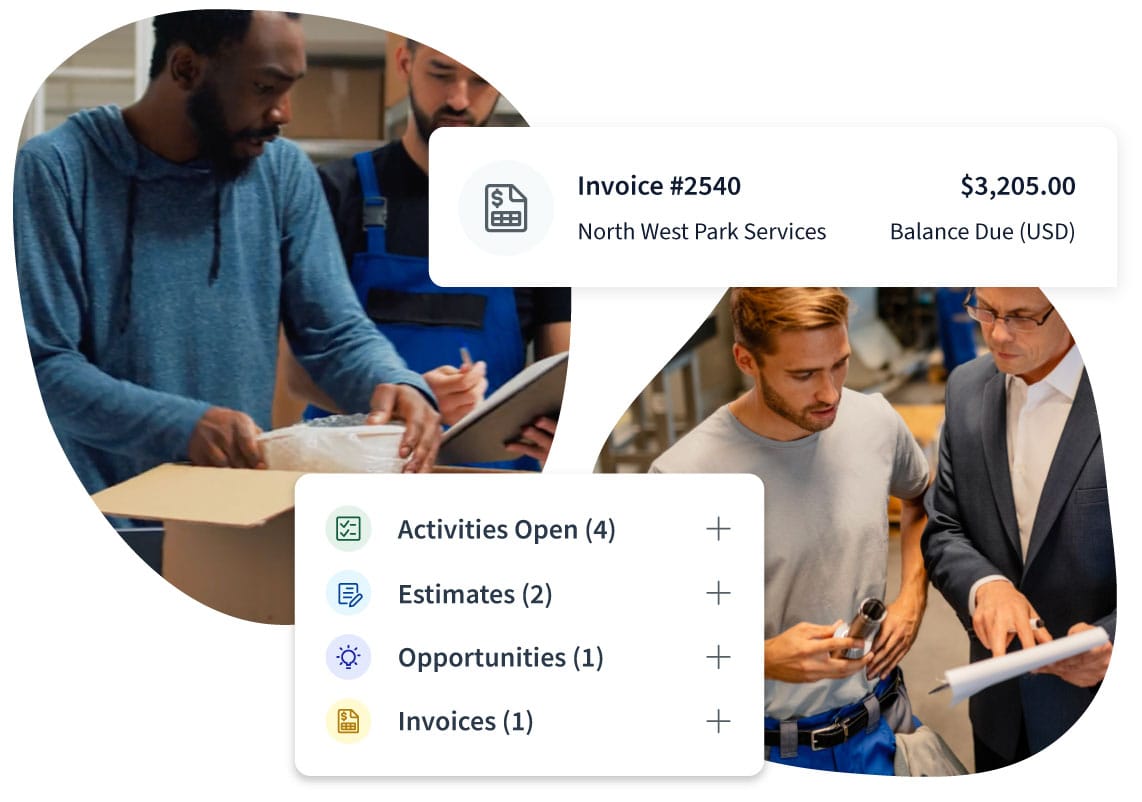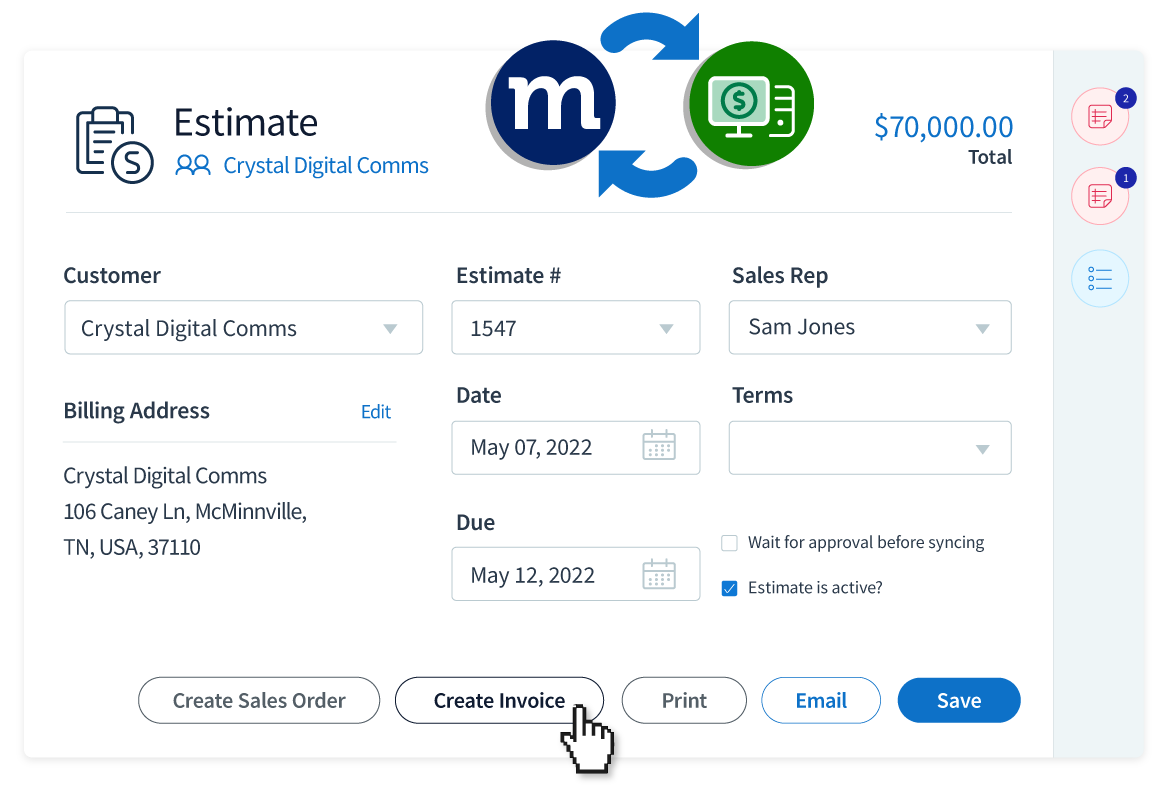 Refine
What can Method do for you?
Get your business back on your side by automating your operations and customer experience with Method.
Whether it's estimate creation or payment collection, Method takes care of the work you can do but don't want to. Finally, the chance to start building your business instead of just running it.
Demand Method, not madness.
Start your free trial — no credit card or contract required.
Small businesses get forgotten out there. You're usually left to buy something out-of-the-box and then fix it up yourself. I think Method is really in a position to take control of the marketplace because it is so easy to work with. You can do more with less and be more profitable.
— Gary Conrad
Museum Choice Crating & Shipping