CRM for manufacturing businesses
Automate every manufacturing process from sales to operations with Method:CRM.
Want to see Method in action first? Take me there →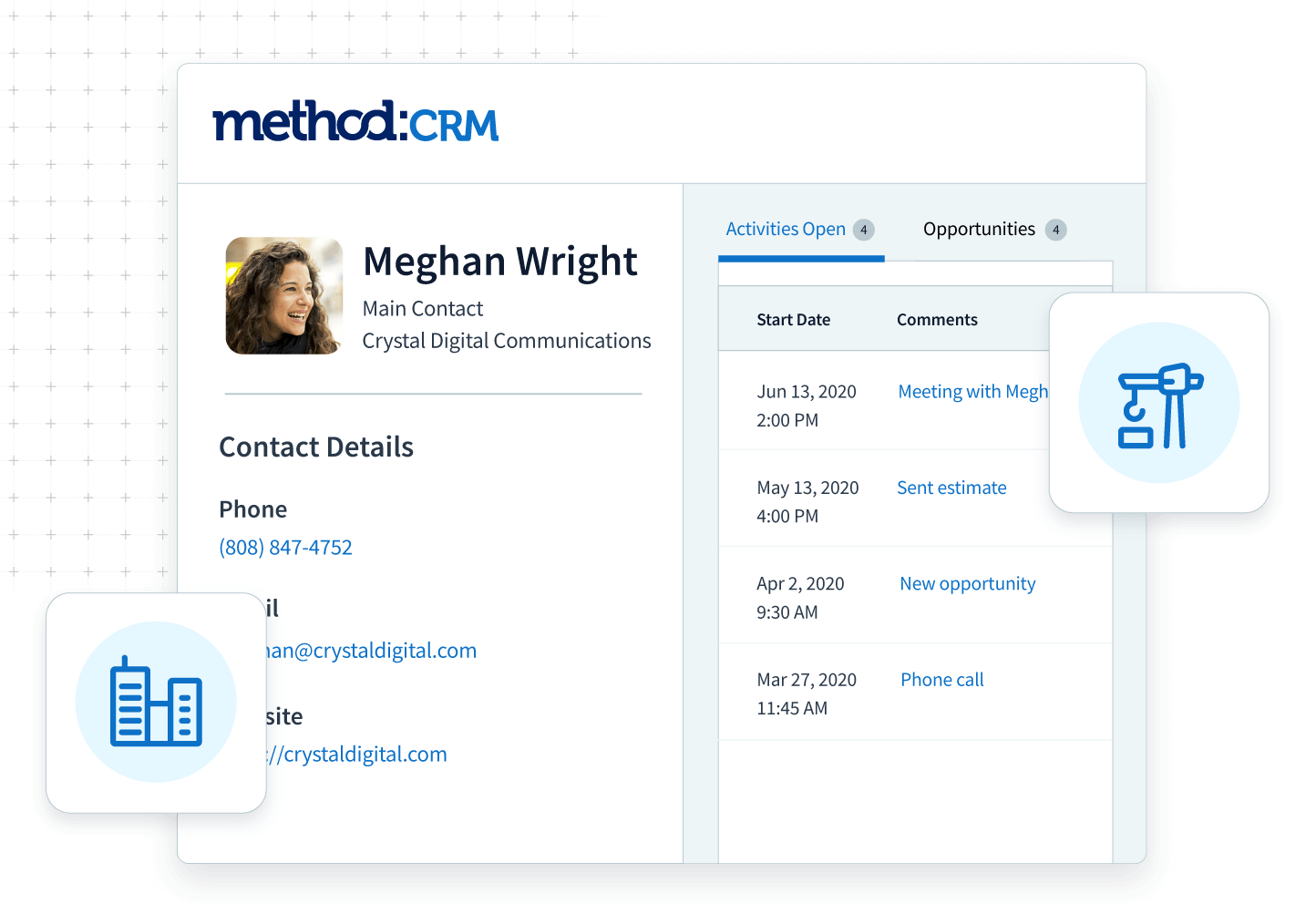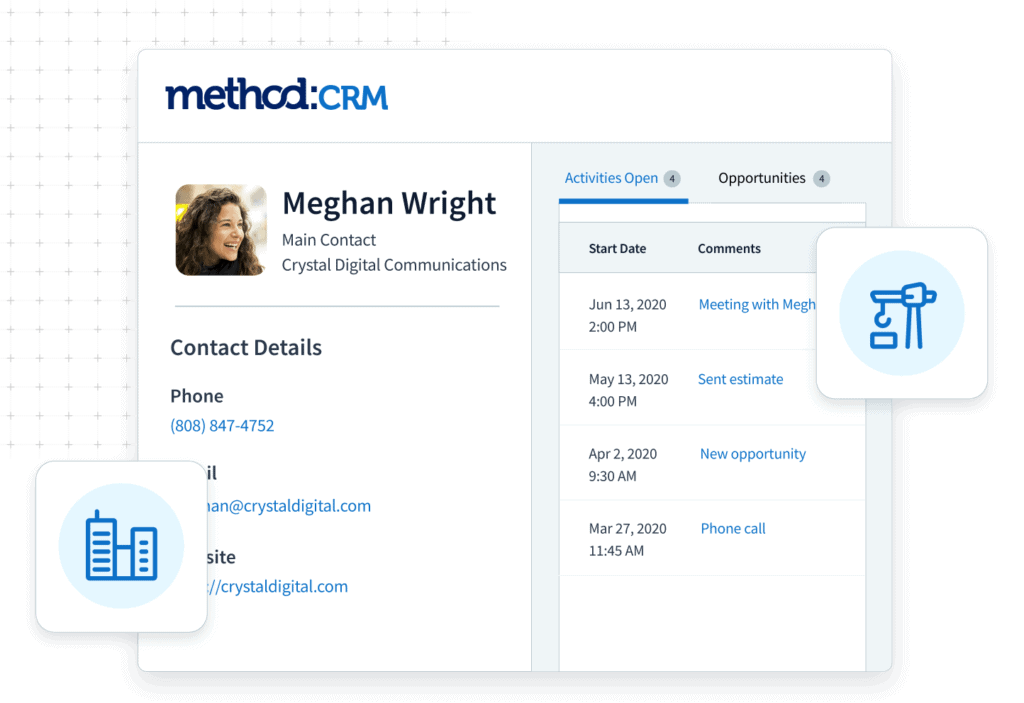 The top CRM software for the manufacturing industry
Automate your workflows to increase your manufacturing capacity.
Manufacturers need a CRM to reach their full potential
From generating new business to processing orders to managing customers, Method:CRM makes life easier for manufacturing companies.
Empower your team with the workflow automation they need to grow with your business — from instant QuickBooks sync to seamless estimate to invoice conversion.
Connect your sales and accounting data
Sync your QuickBooks data instantly with Method:CRM to make customer follow-ups faster and shorten your sales cycle.
Once you have complete visibility into your sales pipeline, you can personalize Method:CRM to match your exact manufacturing workflows.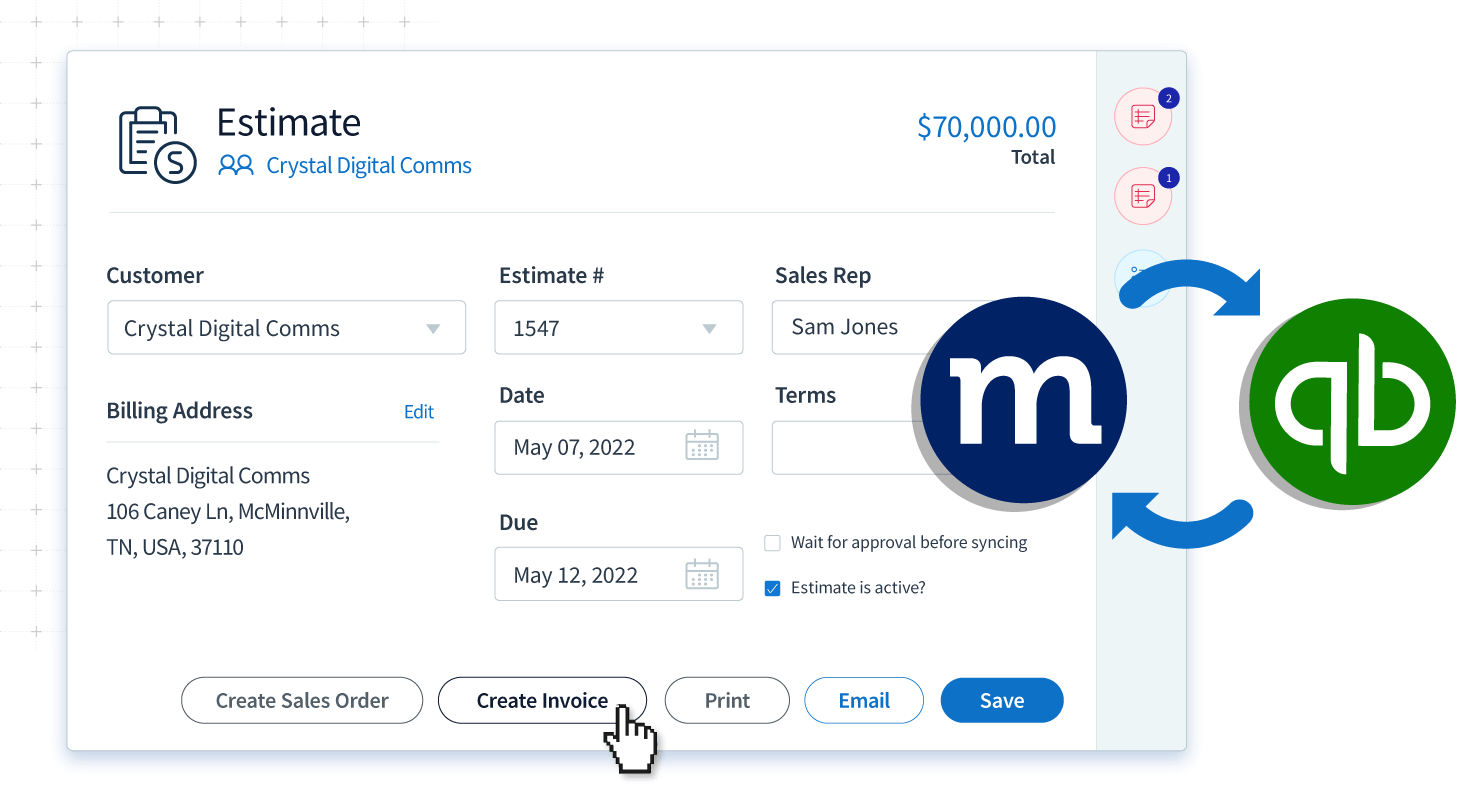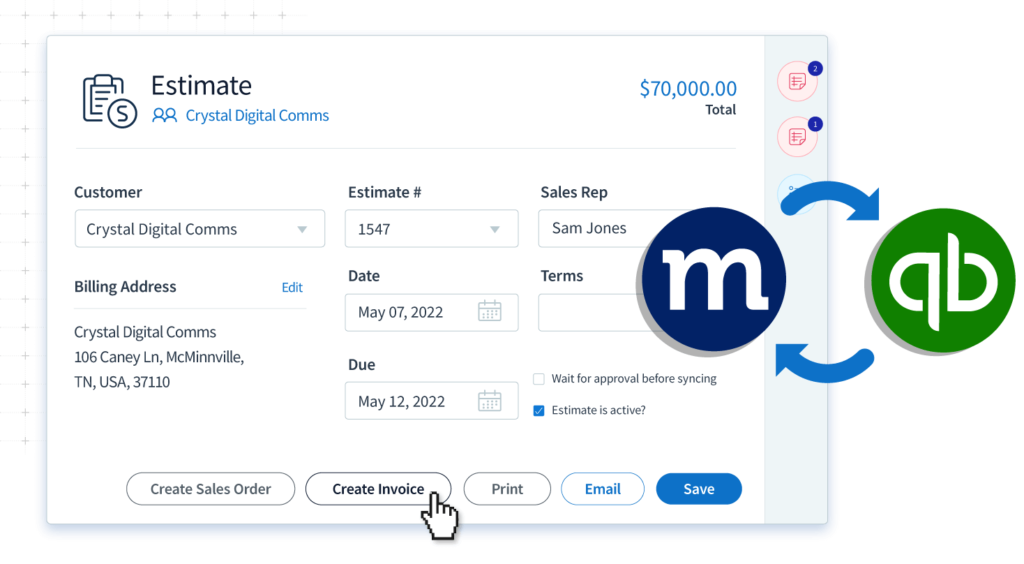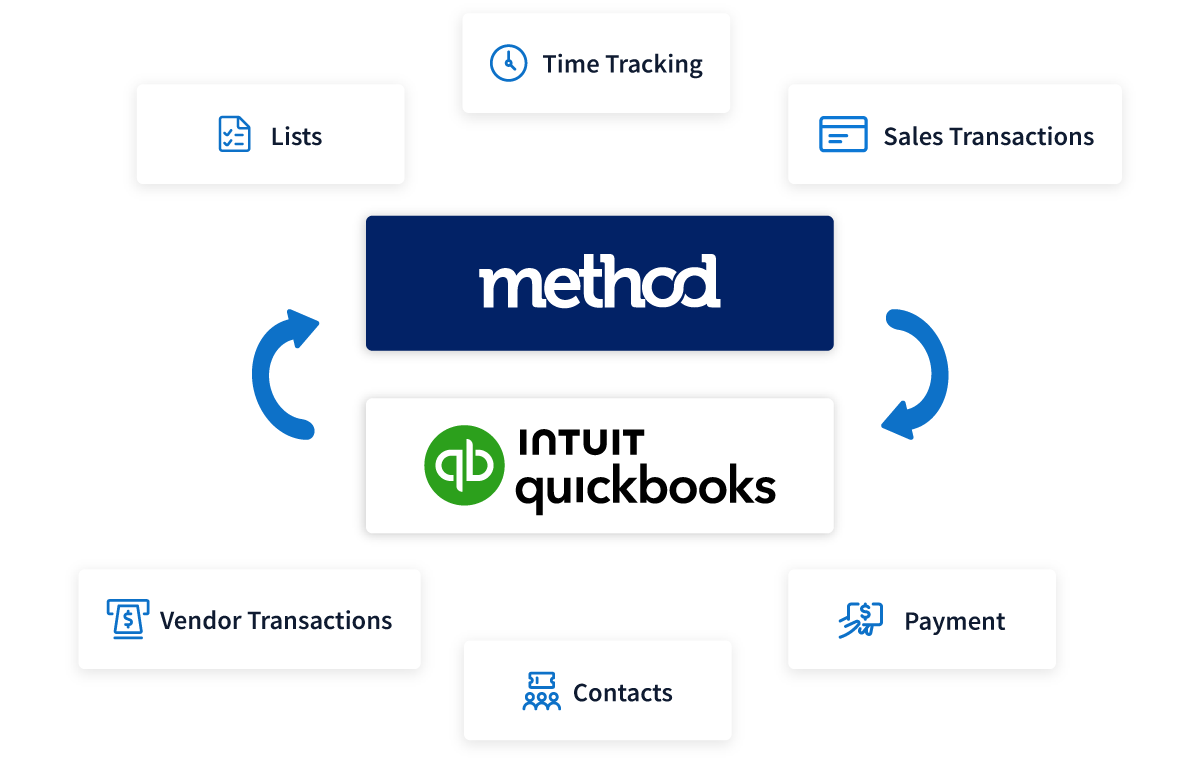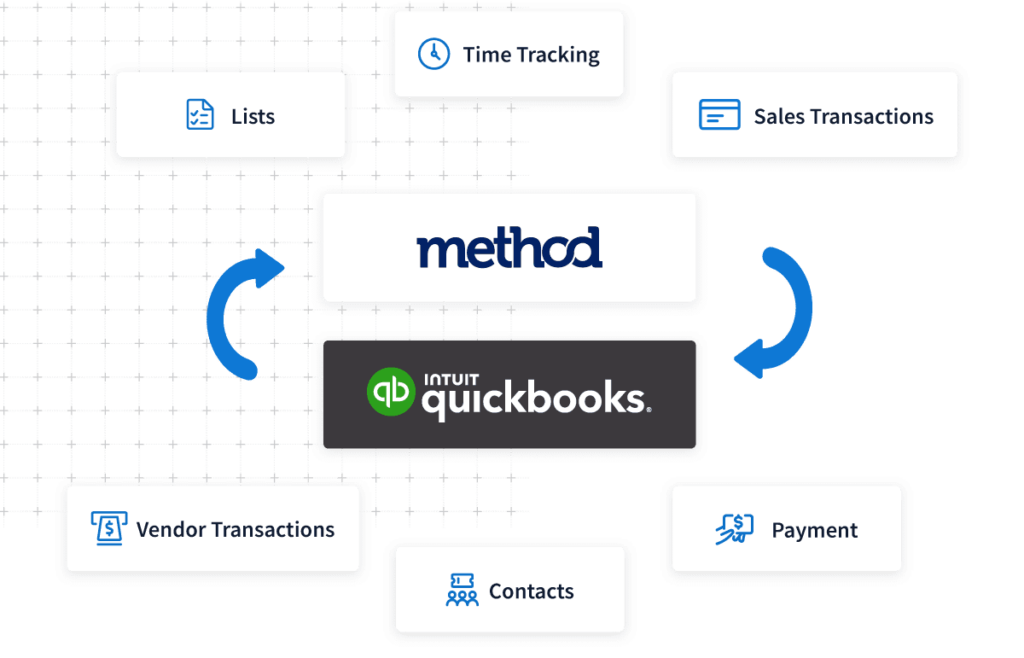 A solution that meets your unique manufacturing needs
A good CRM mirrors your exact workflows, so you can spend time closing deals and making your customers happy.
Method:CRM eliminates tedious tasks with automation that's tailored to how you work.
A manufacturing CRM that growing businesses love
Turn more leads into customers
Leads don't belong in spreadsheets or your accounting software. Method's lead management features make it simple to keep tabs on every opportunity.
Simplify lead generation
Add a web to lead form to your site and get notified each time a new lead is added to Method.
View centralized data
Get a complete overview of each lead (including contact details, interactions, and estimates) in one convenient place.
Manage sales opportunities
Track the status of each deal you're pursuing and see how much revenue is in your pipeline.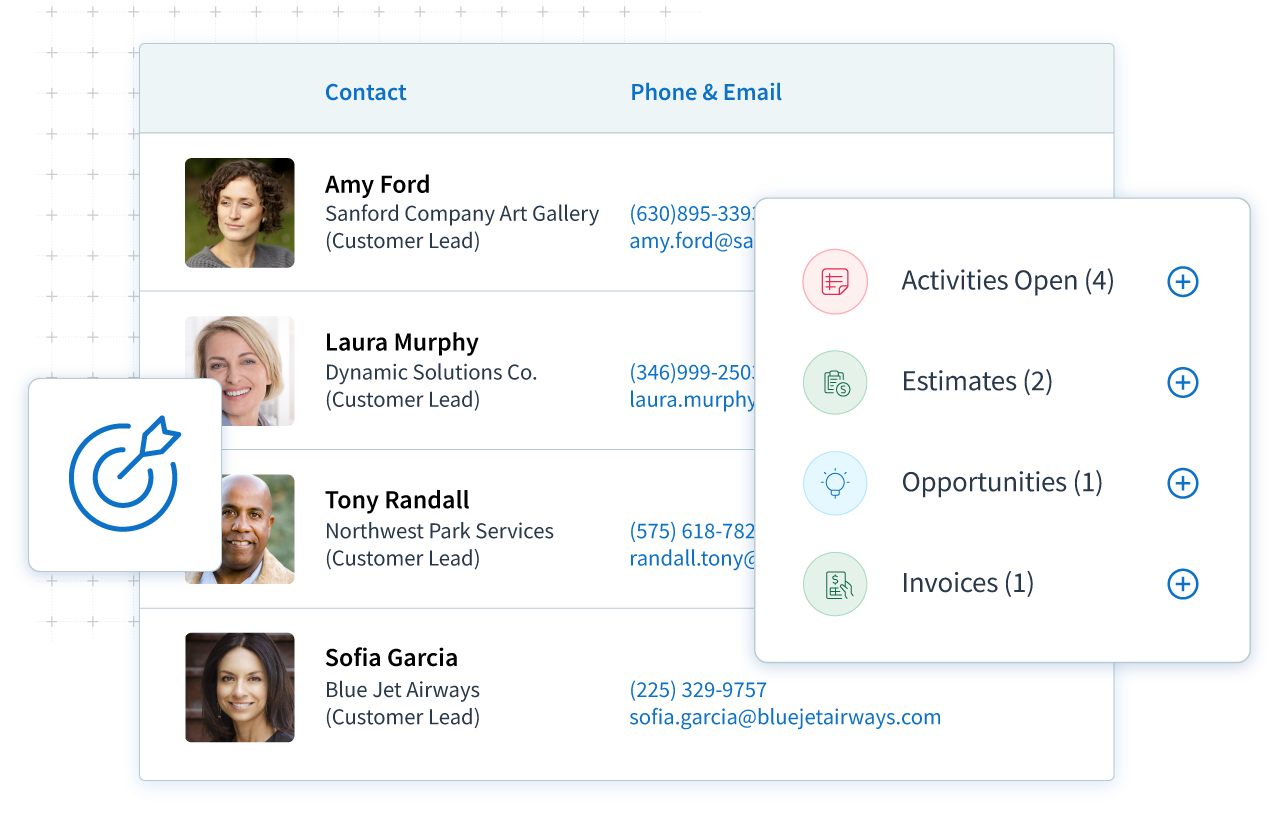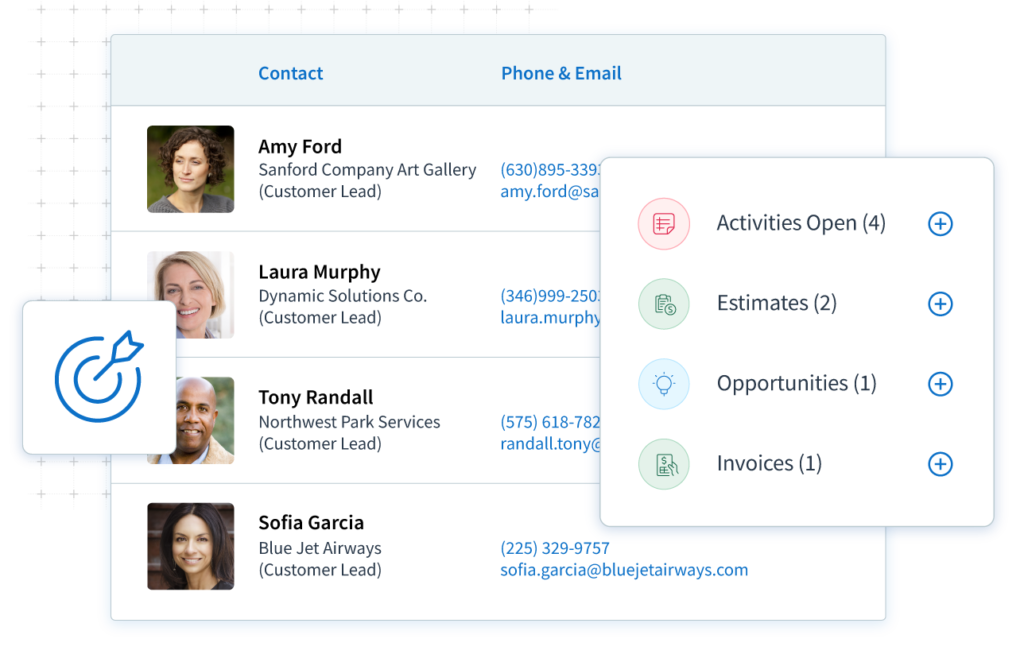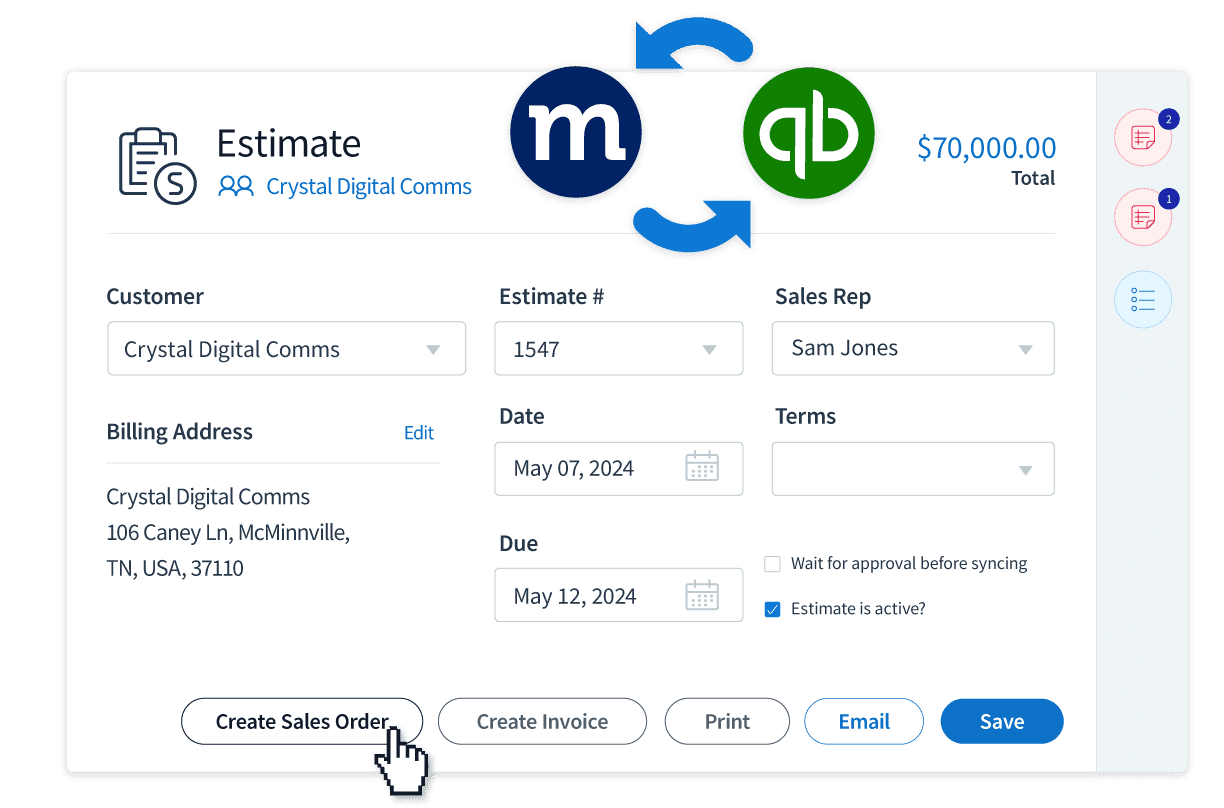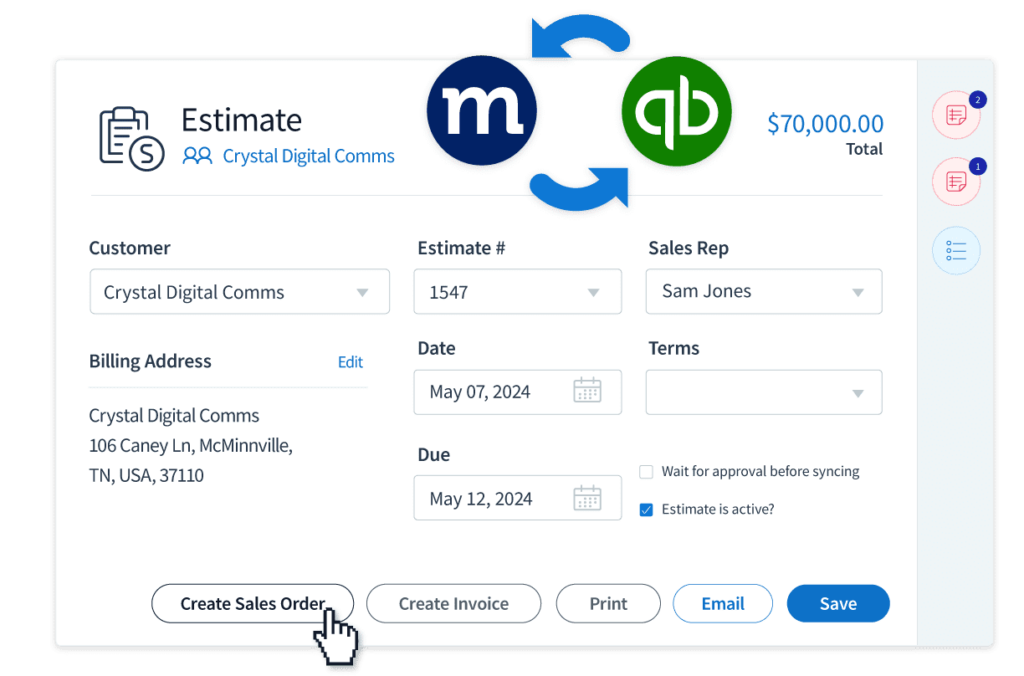 Unite your sales team and back office
Method's integration with QuickBooks eliminates the need to pass paperwork back and forth.
Add customers, create estimates, and convert the estimates to sales orders right in Method — then watch the changes sync automatically to QuickBooks.
CRM order management
Method:CRM automates your order fulfillment by creating sales orders, calculating shipping costs, generating invoices, and more.
Simplify your manufacturing supply chain workflows with Method:CRM today.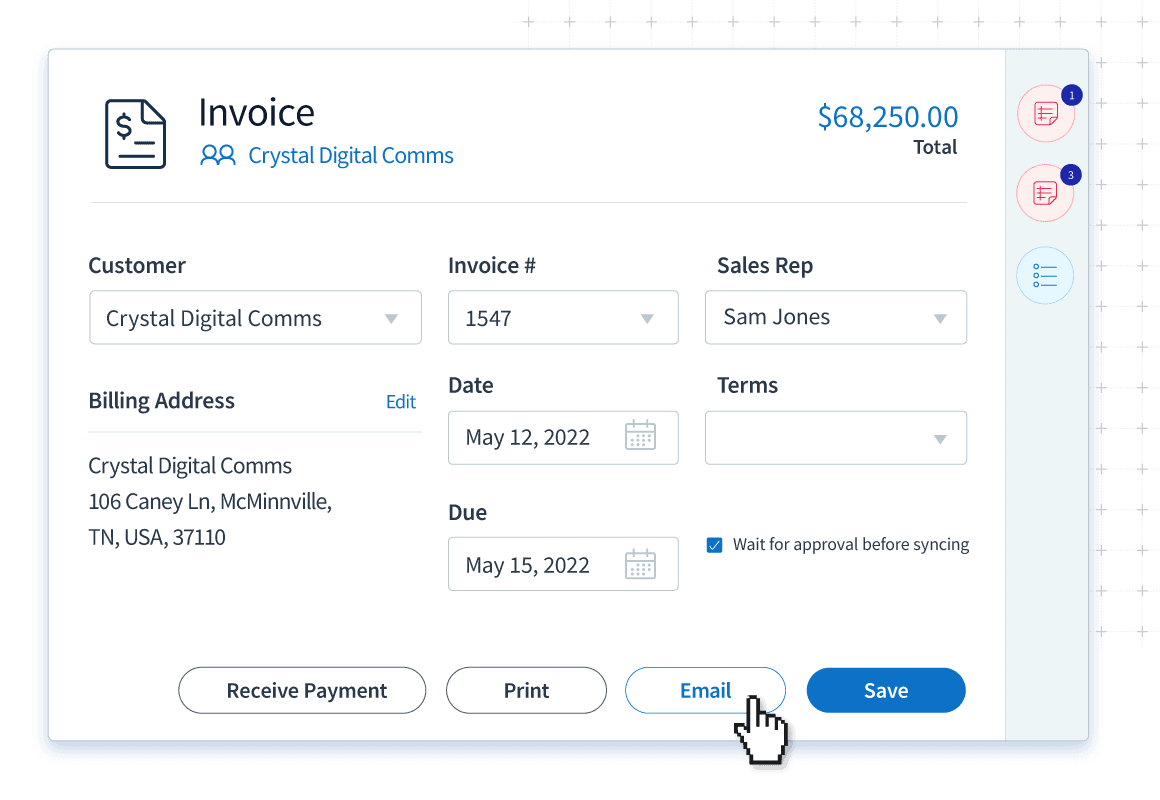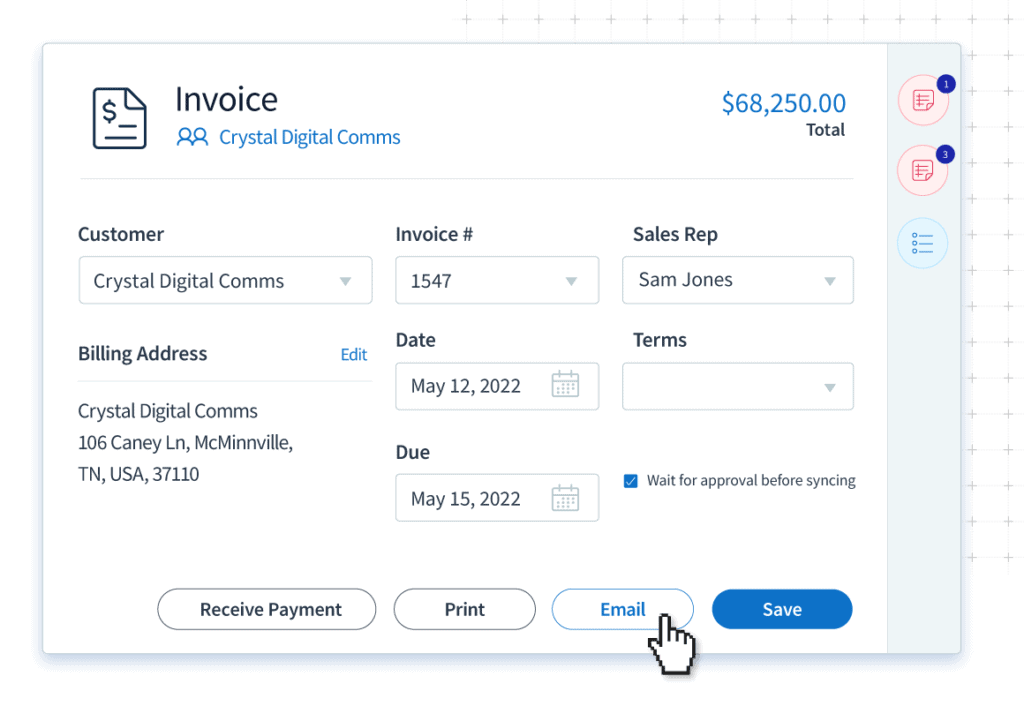 Provide incredible service
Method gives your team a 360-degree view of each customer so you can build strong relationships and drive repeat business.
Track every interaction
Record details from meetings, phone calls and emails.
See sales in context
See QuickBooks estimates and invoices alongside communication history and support issues.
Stay in touch
Schedule follow-up activities and assign tasks to your teammates.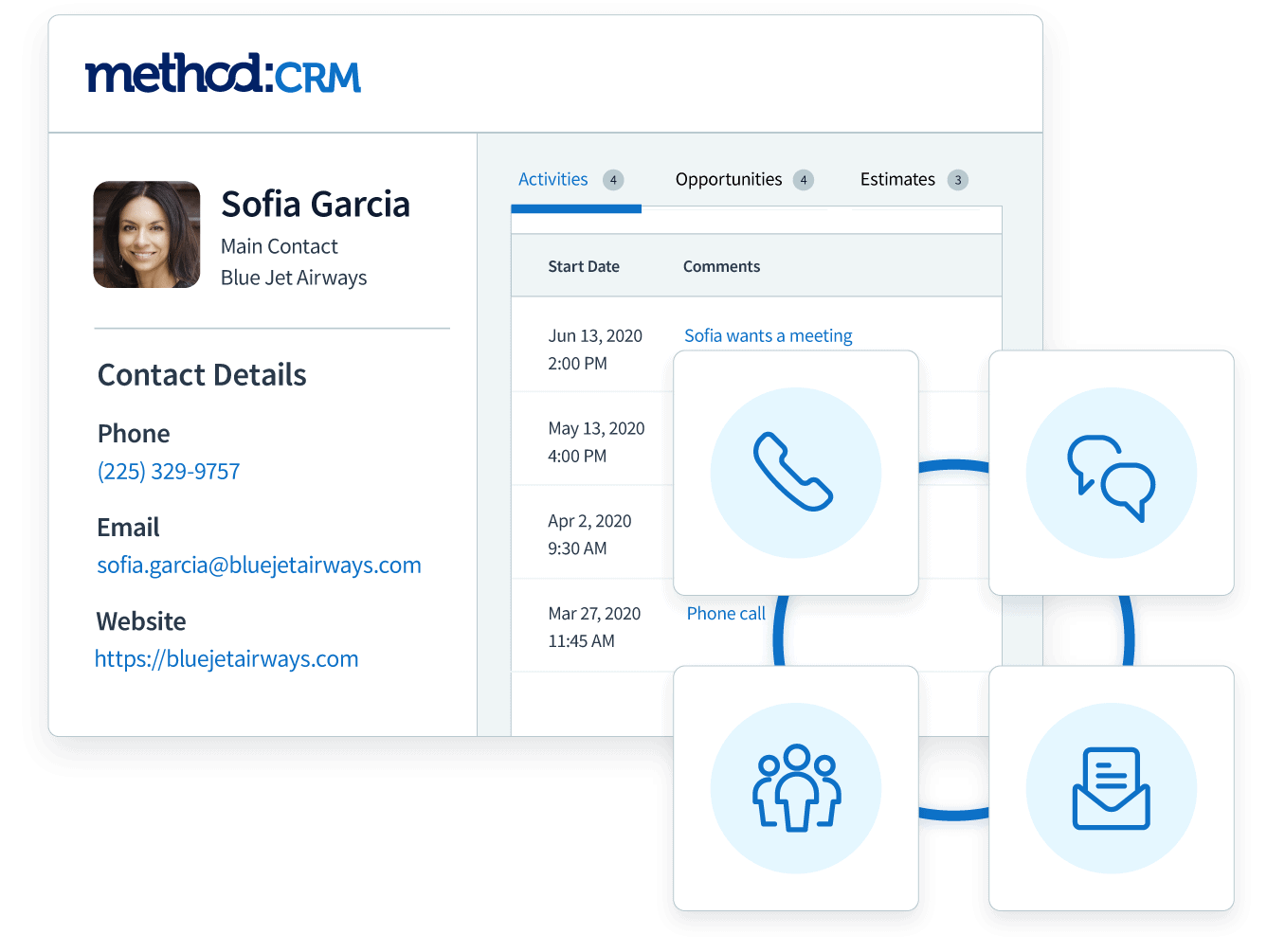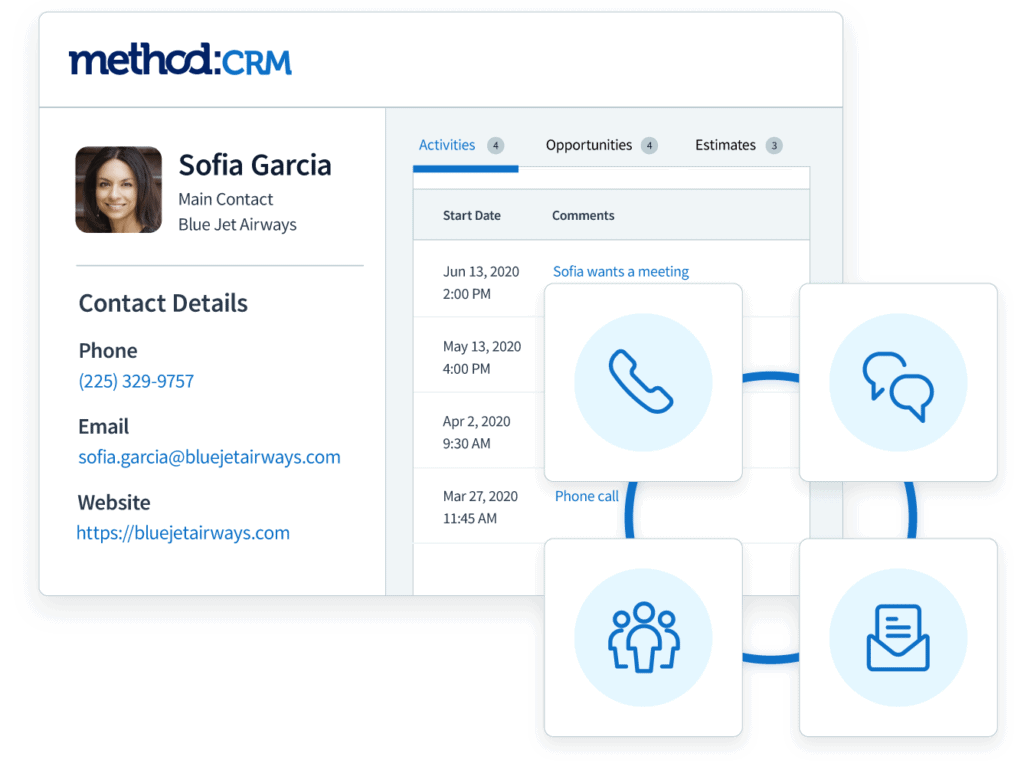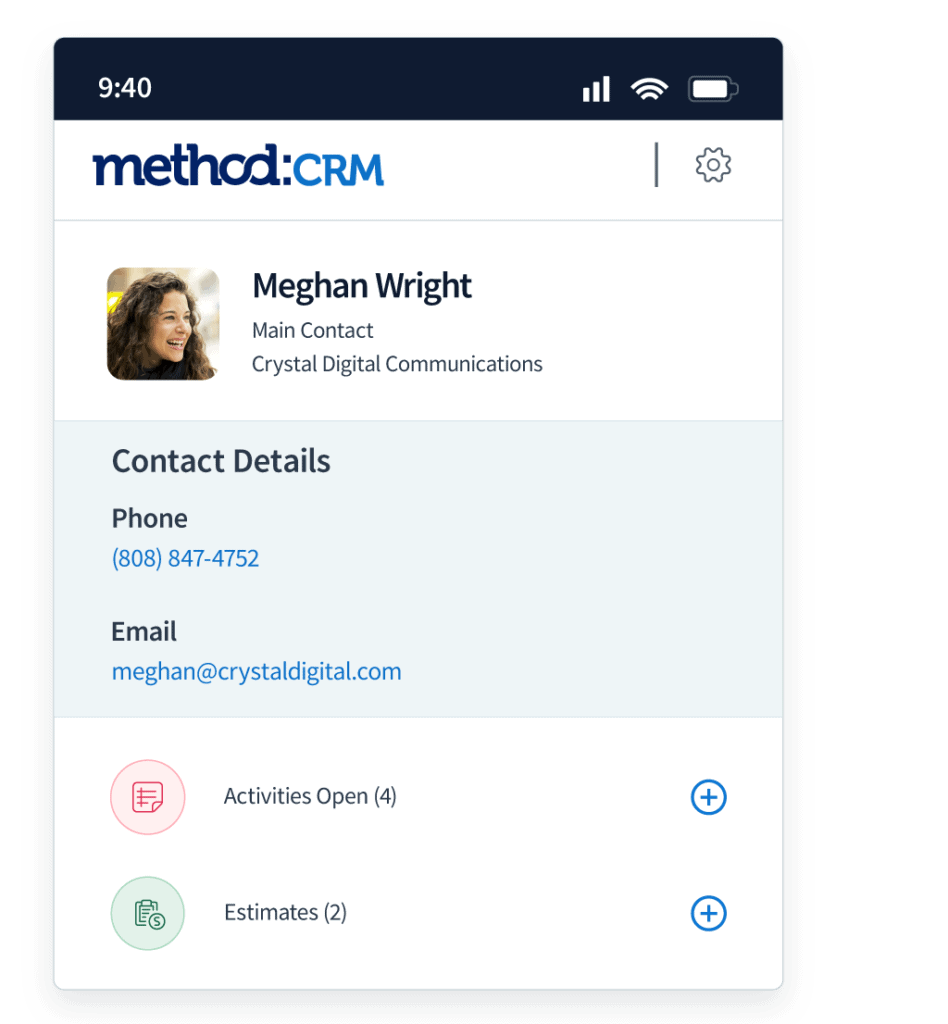 Essential data at your fingertips
You may be familiar with using an ERP — but the downside of most ERP systems is that you can't access them on the go.
With a mobile CRM, you can look up customers, schedule tasks, create estimates, and more, all from your phone or tablet.
Simple manufacturing software
Enjoy an easy-to-use CRM software made with manufacturers in mind.
Every plan offers mix and match pricing so you pay only for the features you need and comes with unlimited support.
As your business evolves, you can personalize Method:CRM to your changing needs instead of outgrowing the tool.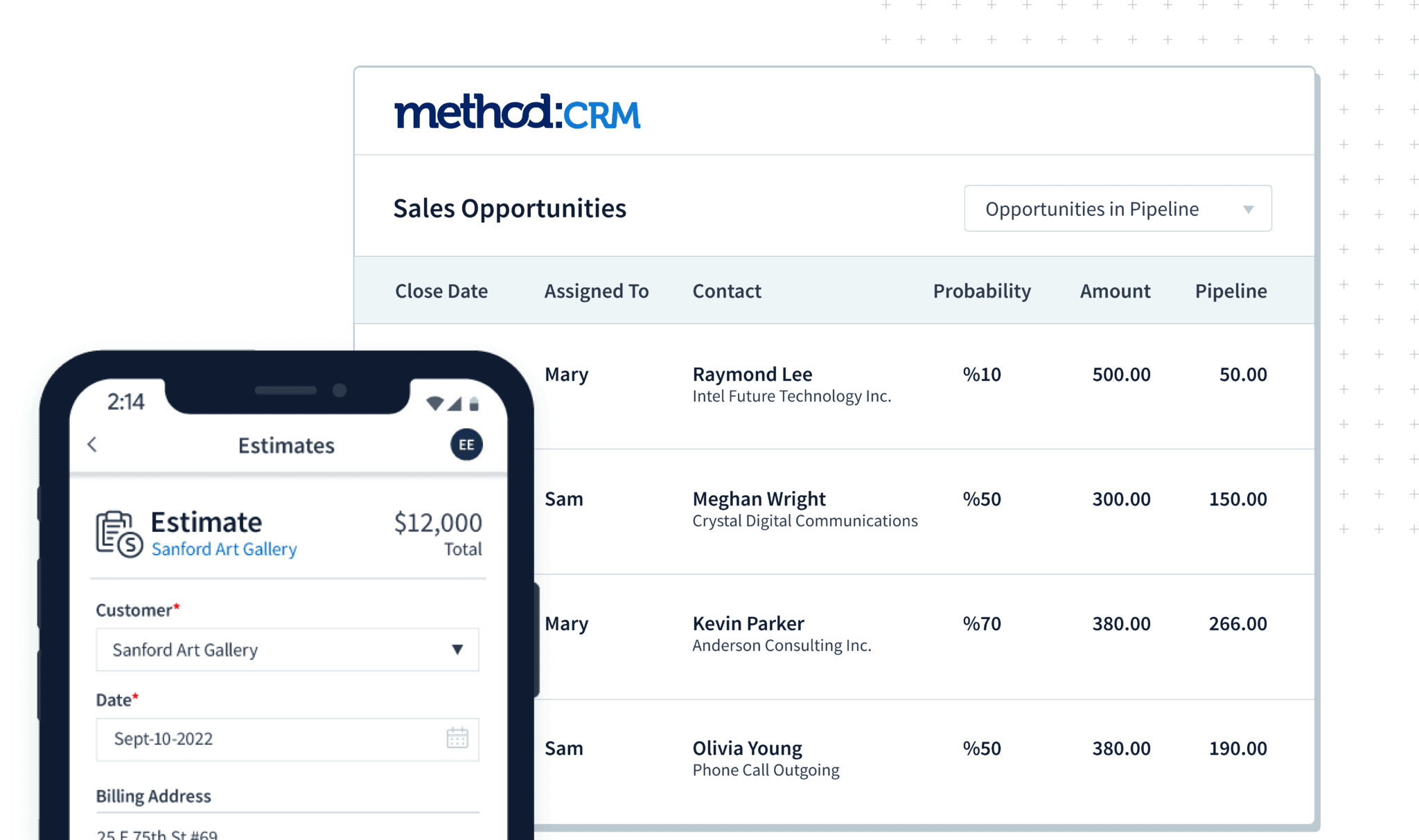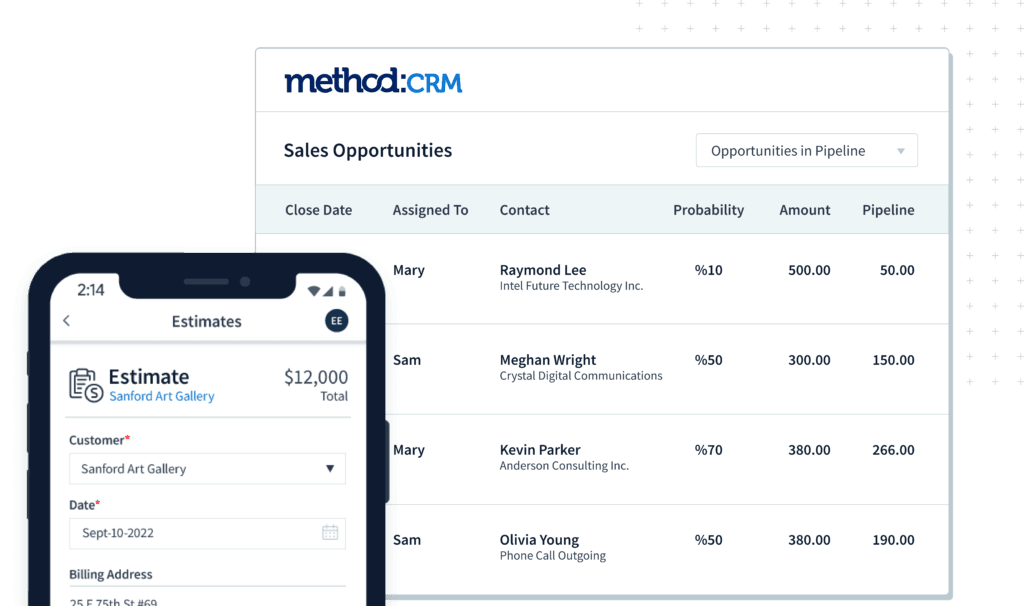 Get more out of your manufacturing CRM
From sales and supply chains to production and forecasting, you can tailor Method to do much more than manage customers.
Automate repetitive tasks
Stop wasting time on endless data entry. Customize Method to generate batches of invoices, automatically calculate shipping costs, and send personalized emails in just a few clicks.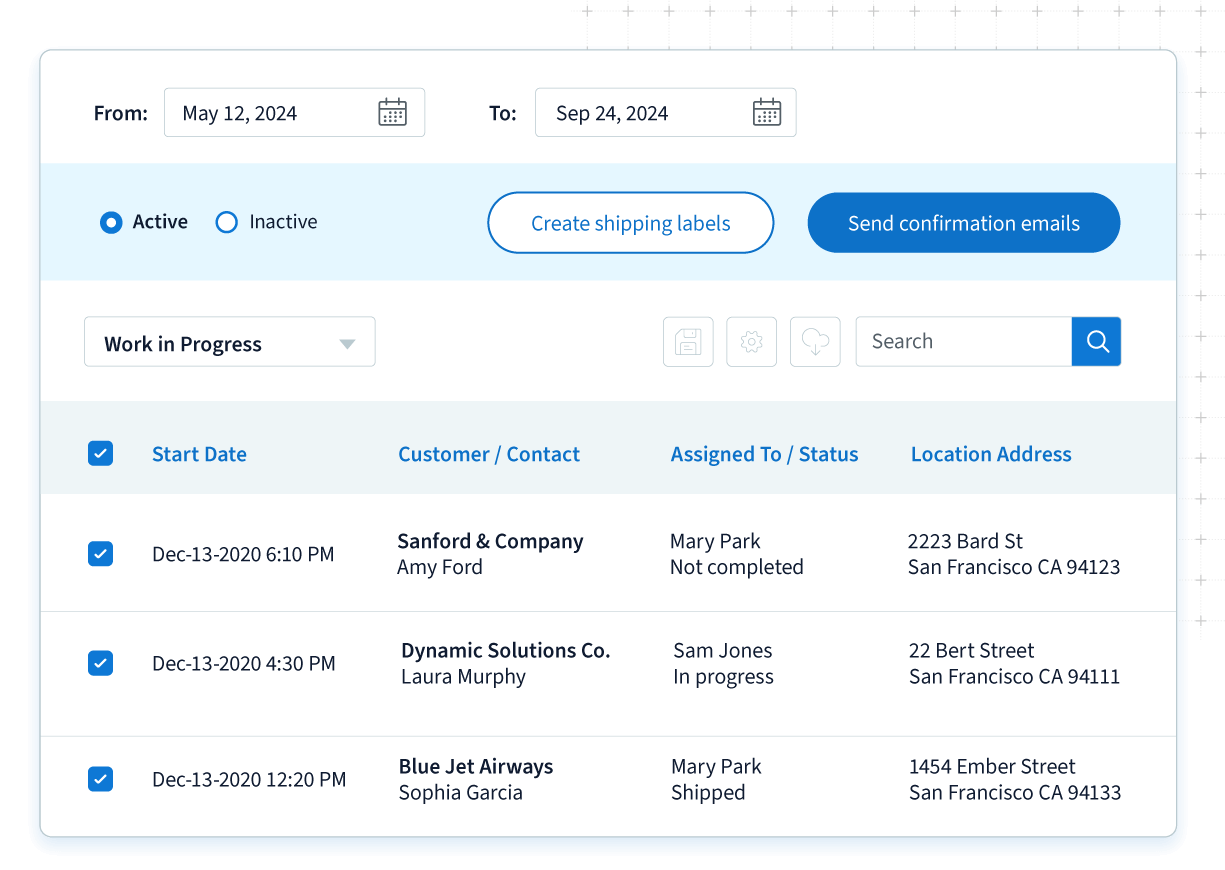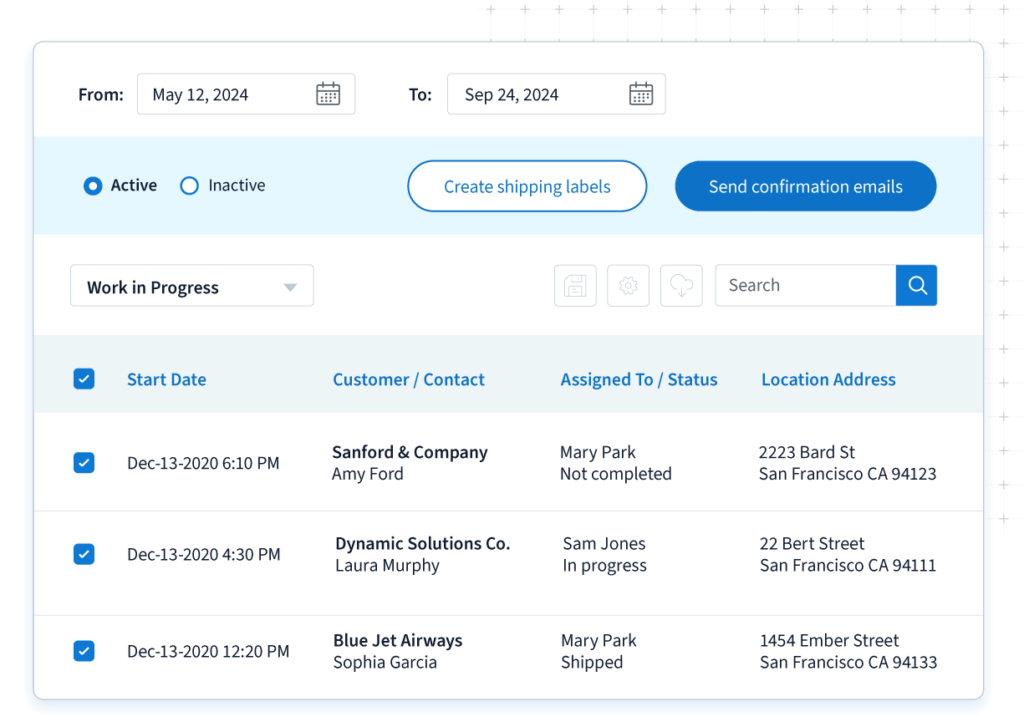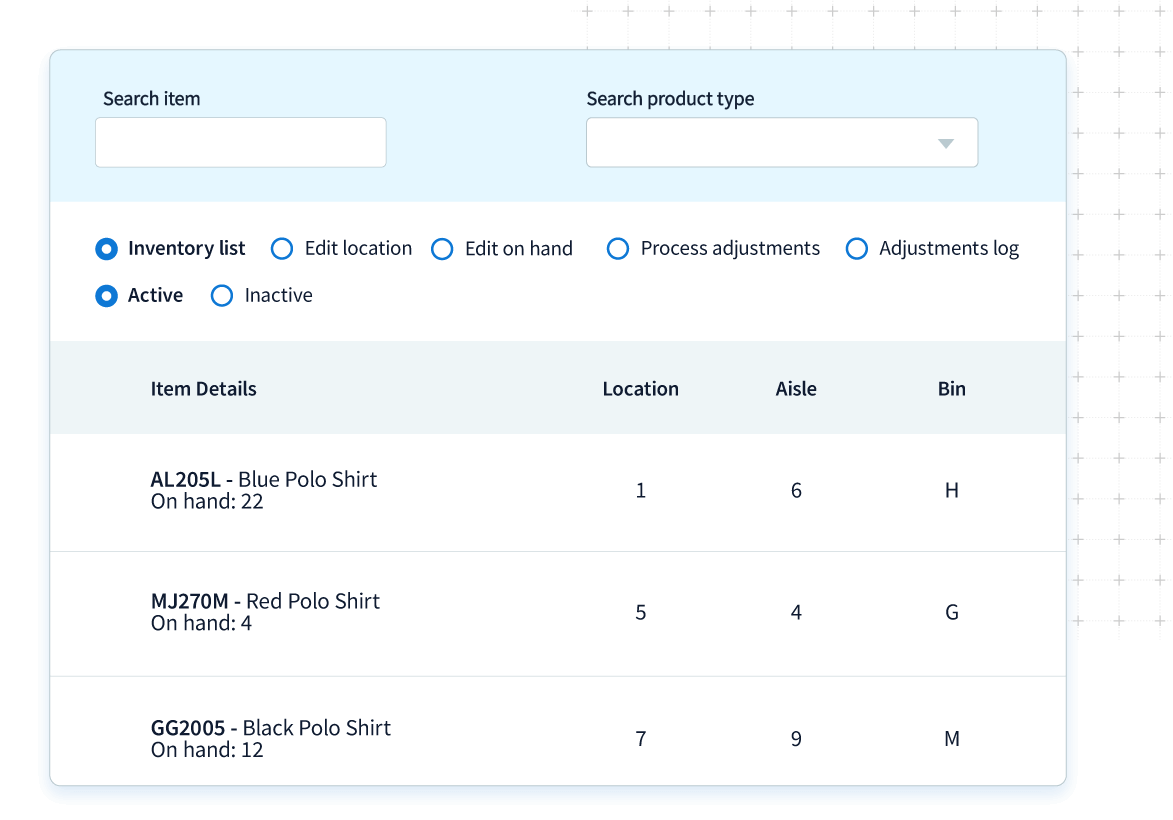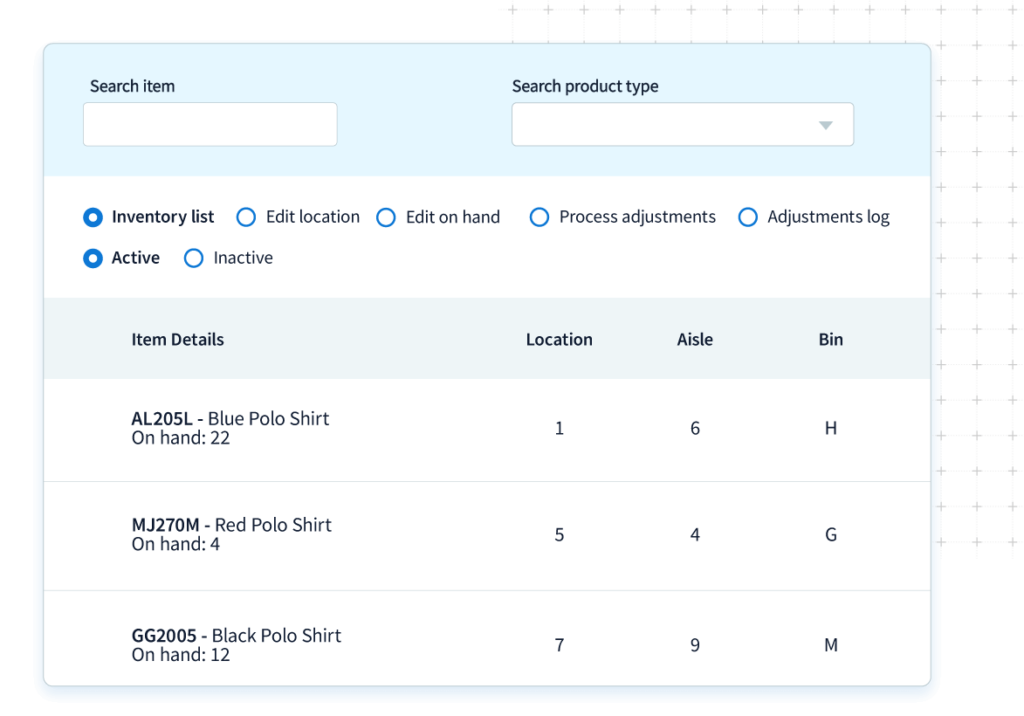 Simplify inventory management
Products don't appear out of thin air — there's a lot of planning involved. Create custom reports in Method to easily view current inventory levels, as well as recommendations of what to reorder.
Resources for manufacturers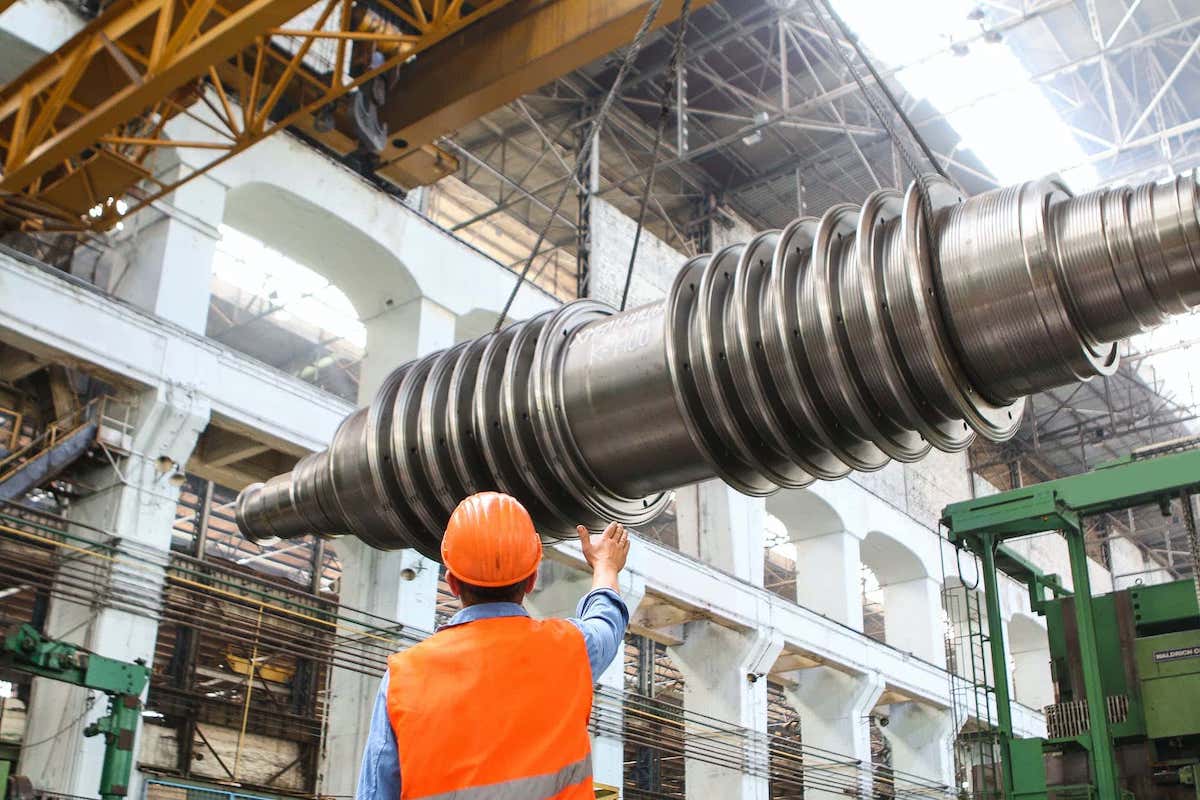 Even if you love your current CRM, it may be missing something. Find out what separates a great manufacturing CRM from the rest.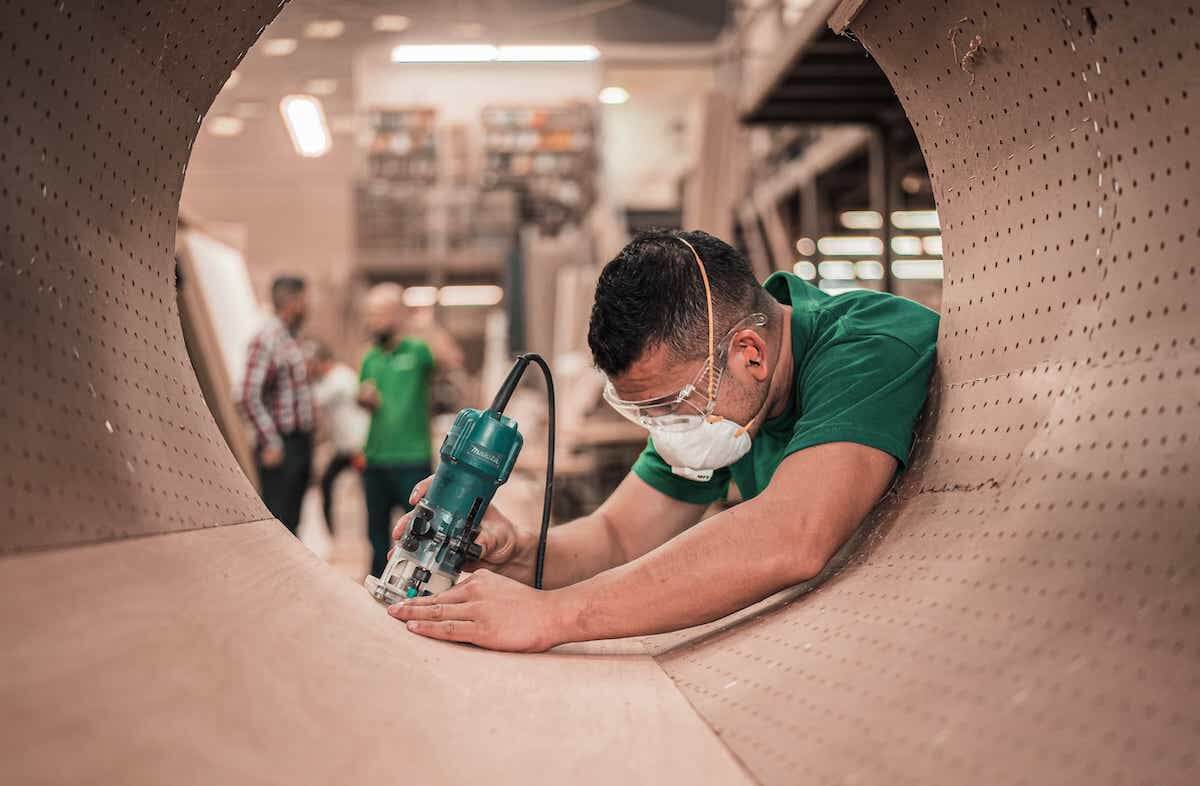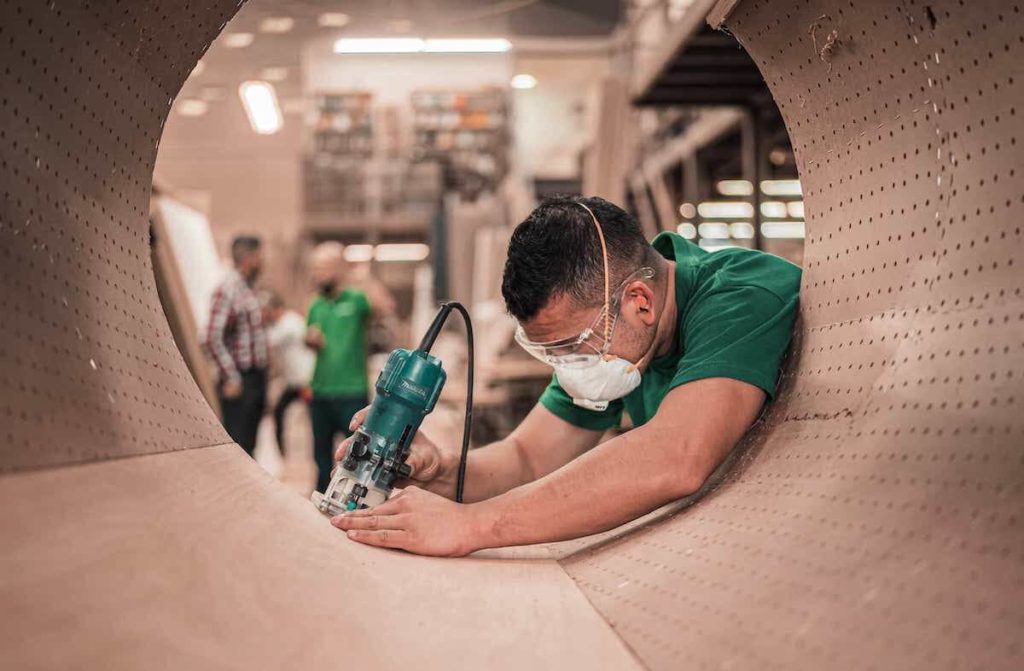 With material costs rising and increased pressure on the bottom line, manufacturers need a sales strategy that produces results.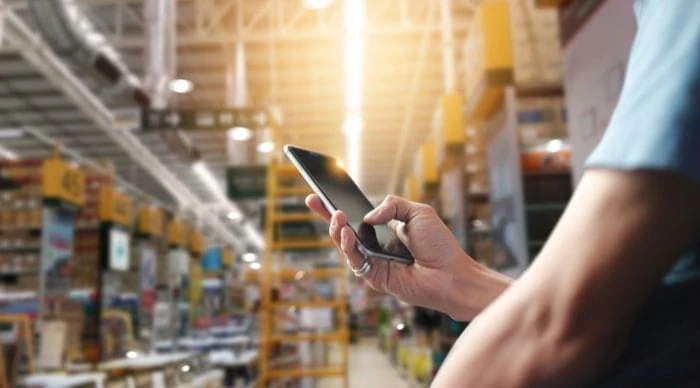 From automated processes to greater customer expectations, wholesale and distribution are changing rapidly. Here are the key trends.