Do more in your inbox with a CRM for Gmail
Add new contacts, save messages, track activities, and more from your inbox with Method:CRM.
Want to see Method in action first? Take me there →
How will Method's Gmail CRM help my business?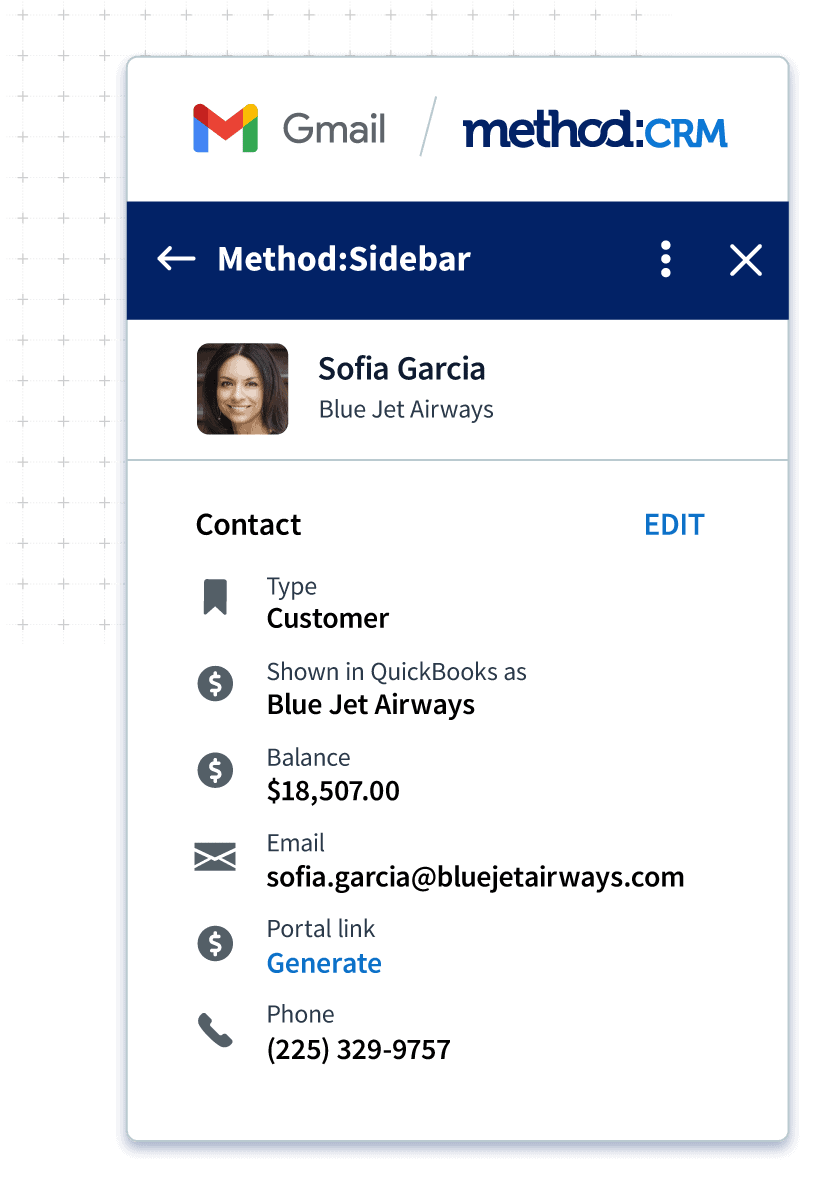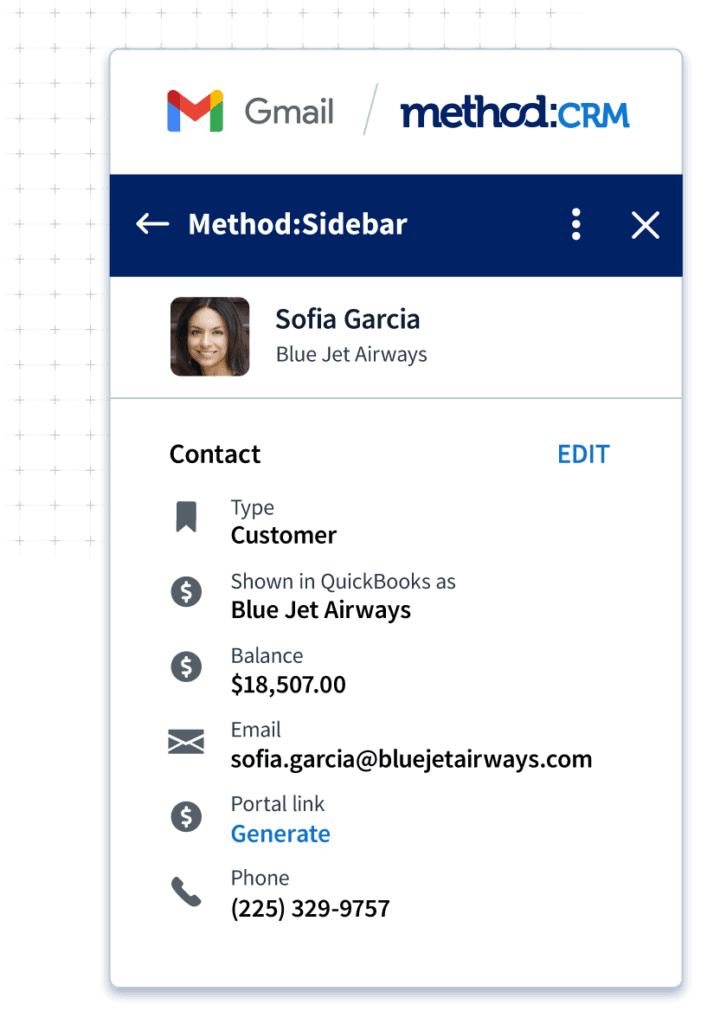 All your data, all in one place
Get a complete view of each lead and customer without having to leave your Gmail inbox. See data from QuickBooks and Method alongside your emails, including:
Contact details
Purchase history
Balance
Activities
Sales opportunities
Documents
Stop flipping between your CRM and Gmail
The less time you spend on data entry, the more time you can spend closing sales. Add contacts, schedule follow-ups, and log opportunities right from your inbox with Method's CRM for Gmail integration.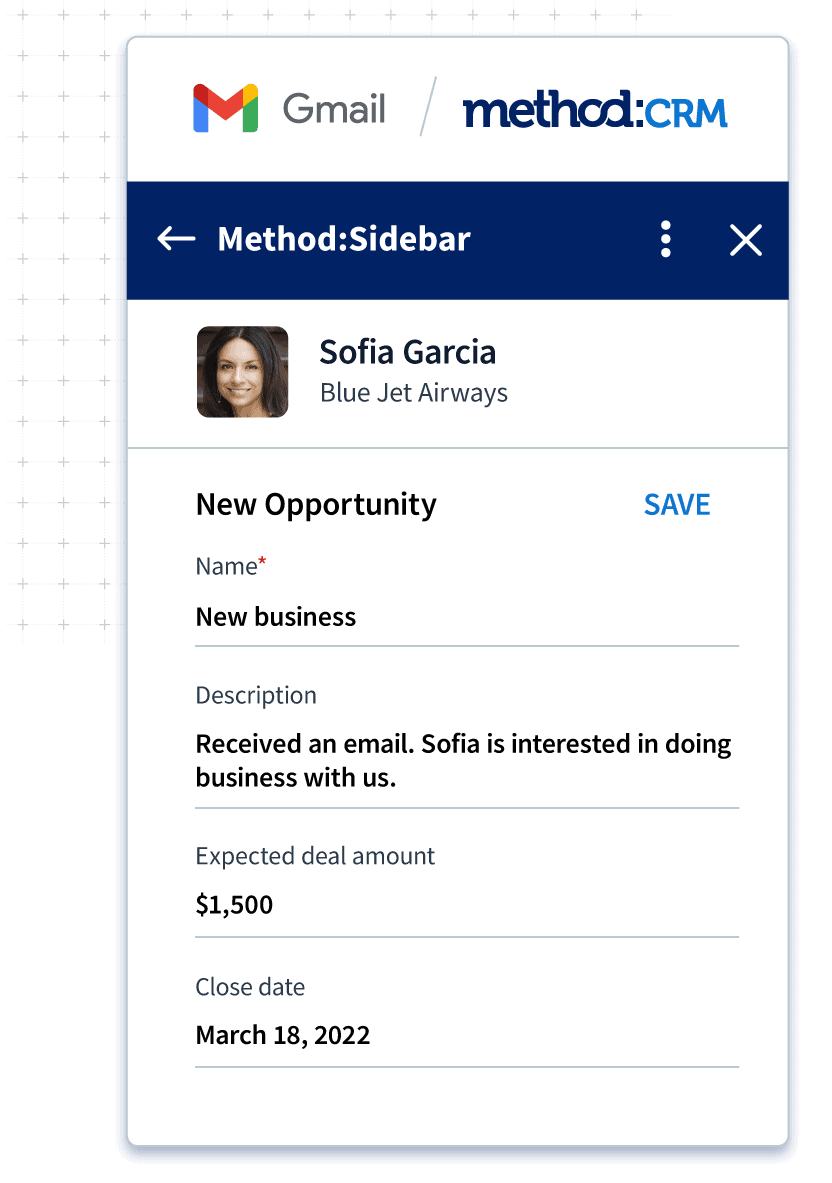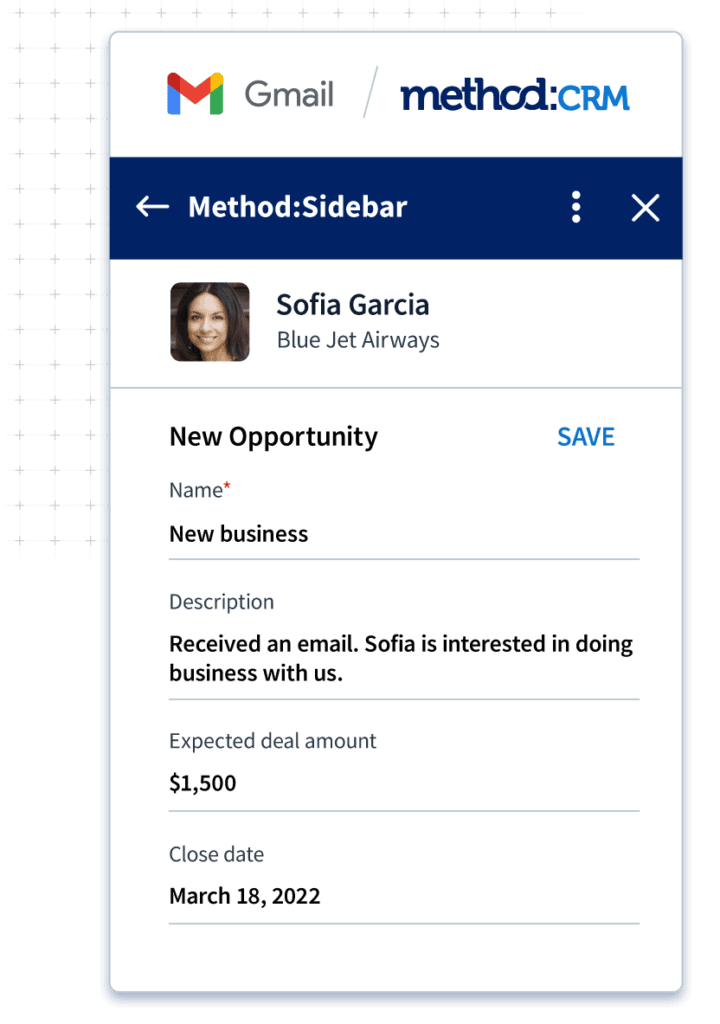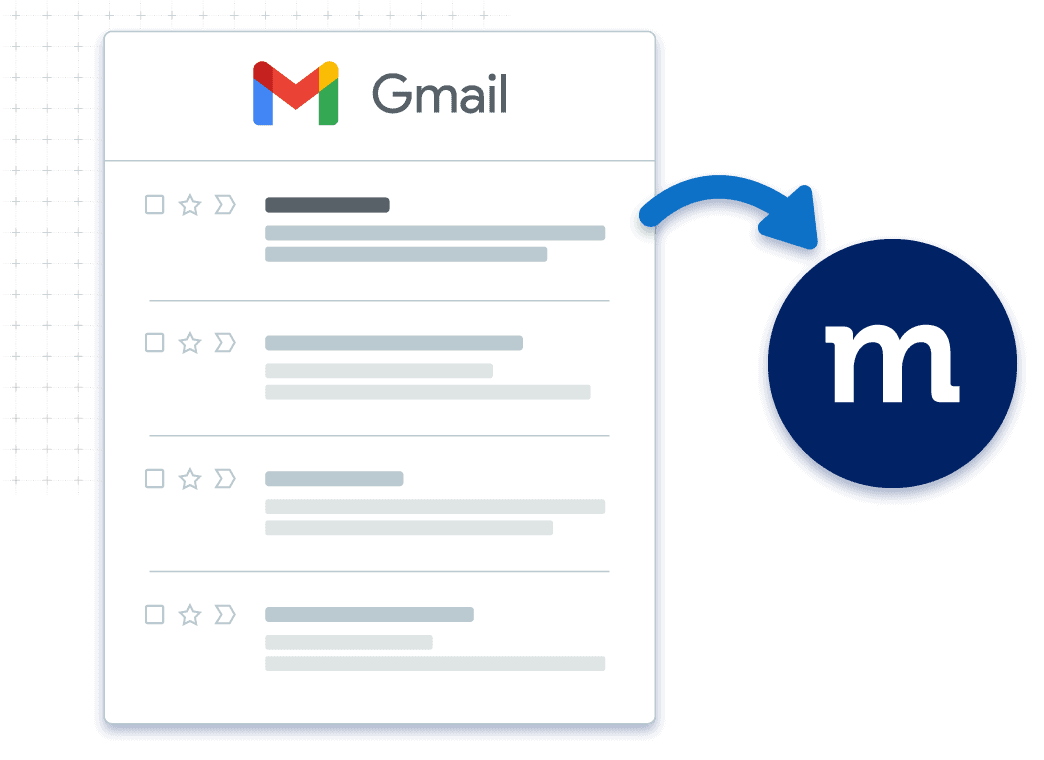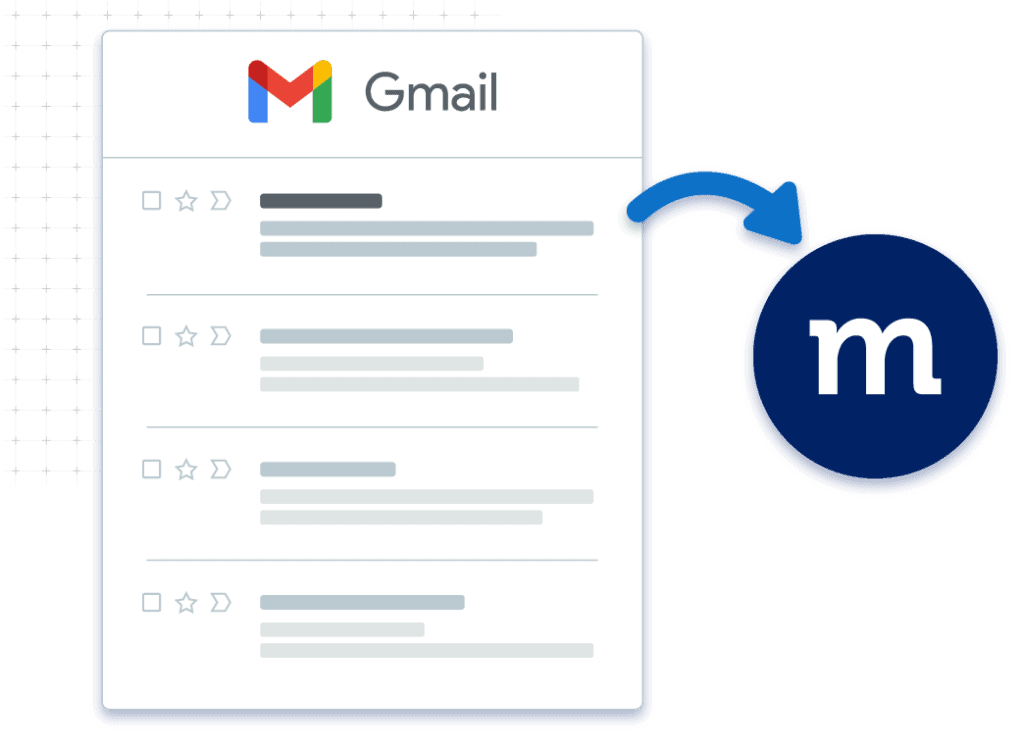 Track every conversation
Providing top-notch service begins with tracking each customer's needs. Save emails from Gmail to Method in just a few clicks — no need to copy and paste.
Answer questions effortlessly
If your customer has questions about an order, don't waste time manually searching for answers. Instead, click the order summary in Gmail to go straight to the full transaction in Method.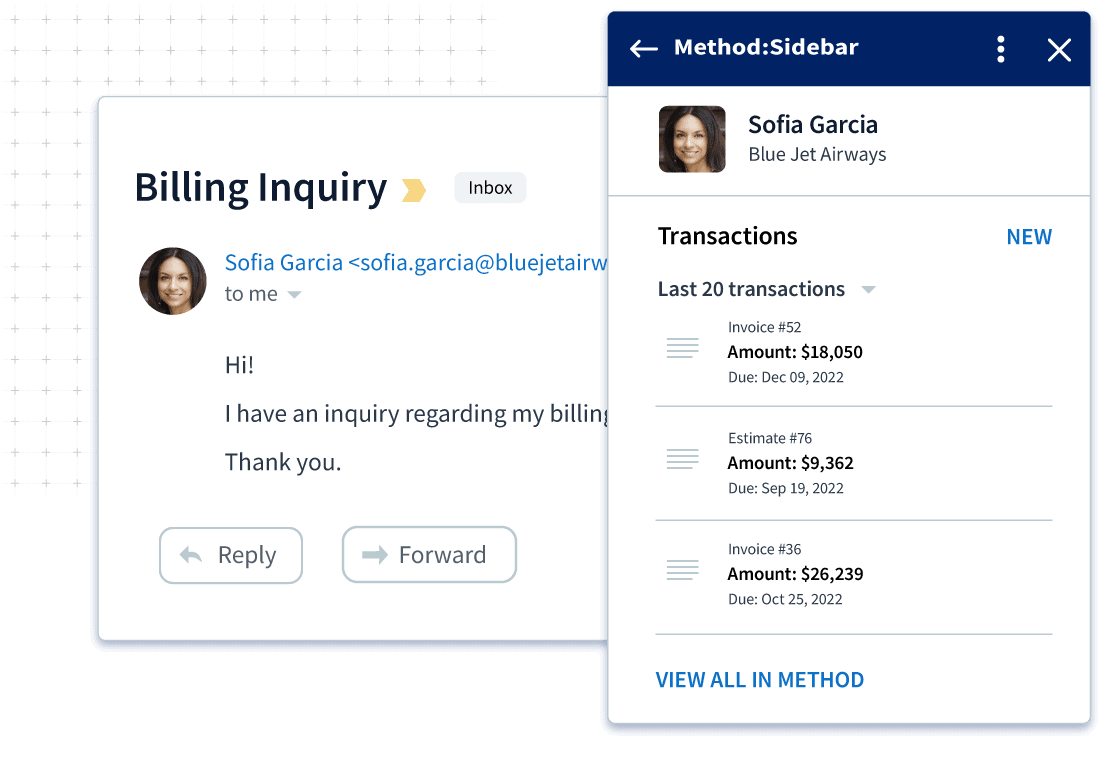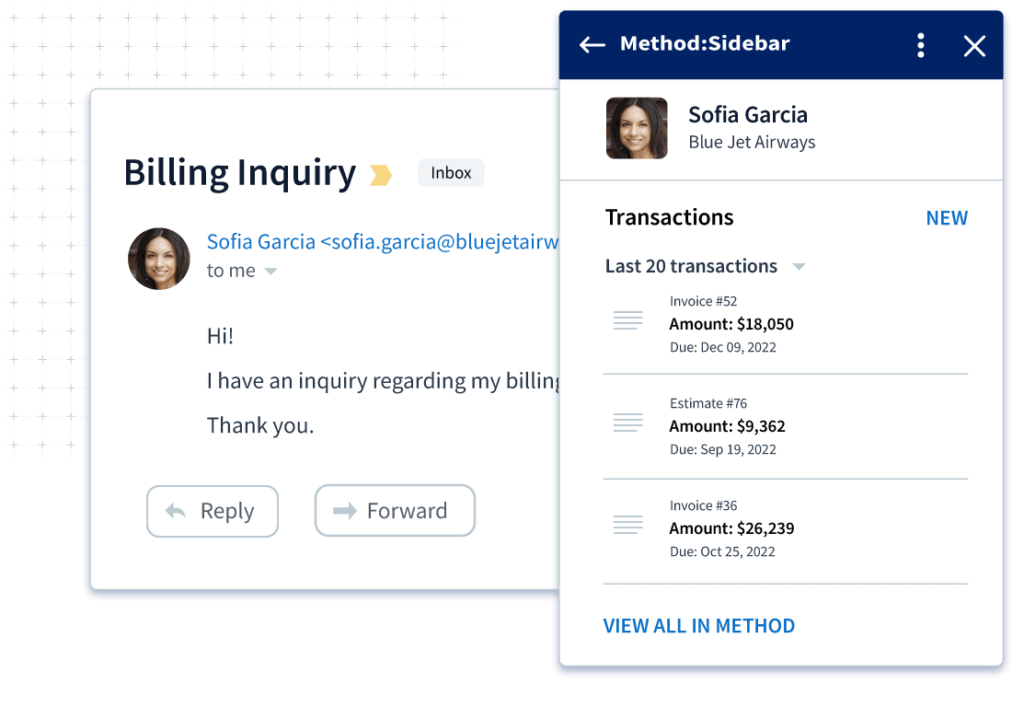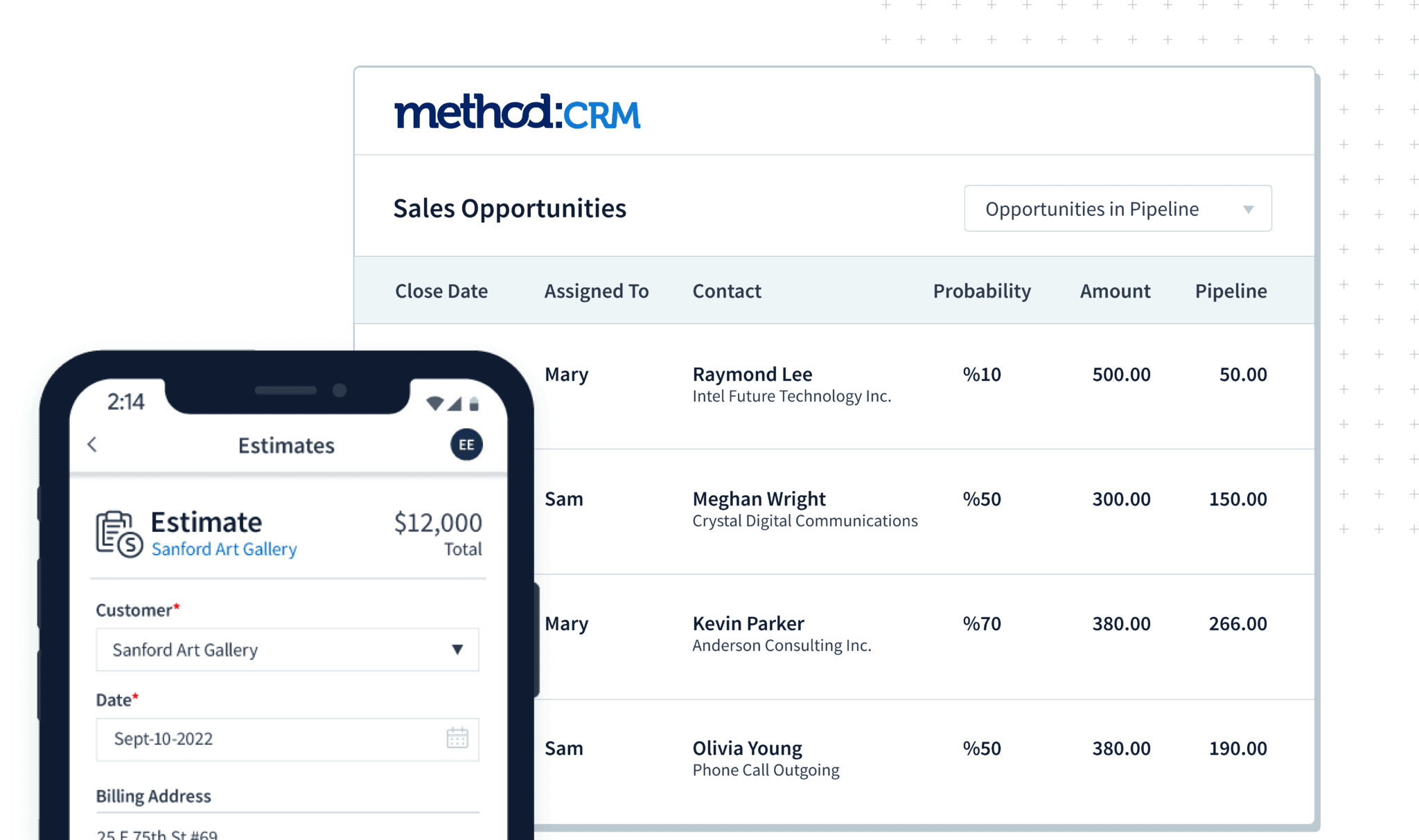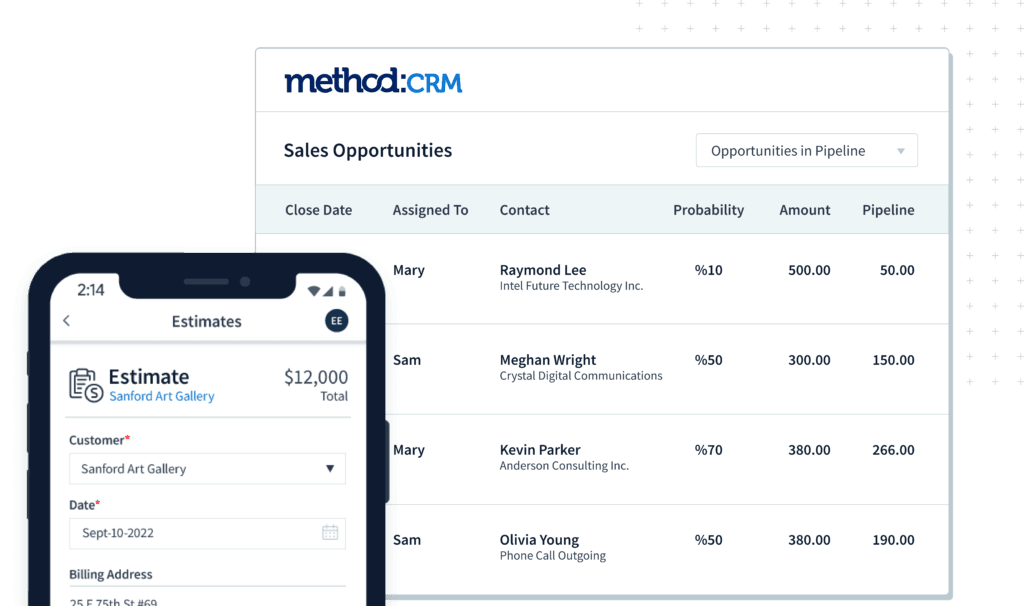 Keep your sales pipeline moving
Don't get stuck in the middle of your sales process, instead move deals forward with strong customer communication and a deep understanding of what they need.
Conveniently bring all the CRM data you need, from right inside your inbox.
Best CRM for Gmail
From finding new leads to nurturing current customers, Gmail is a big part of your sales pipeline.
Get access to sales activities, turn emails into tasks, and easily create new leads in your inbox with Method:CRM.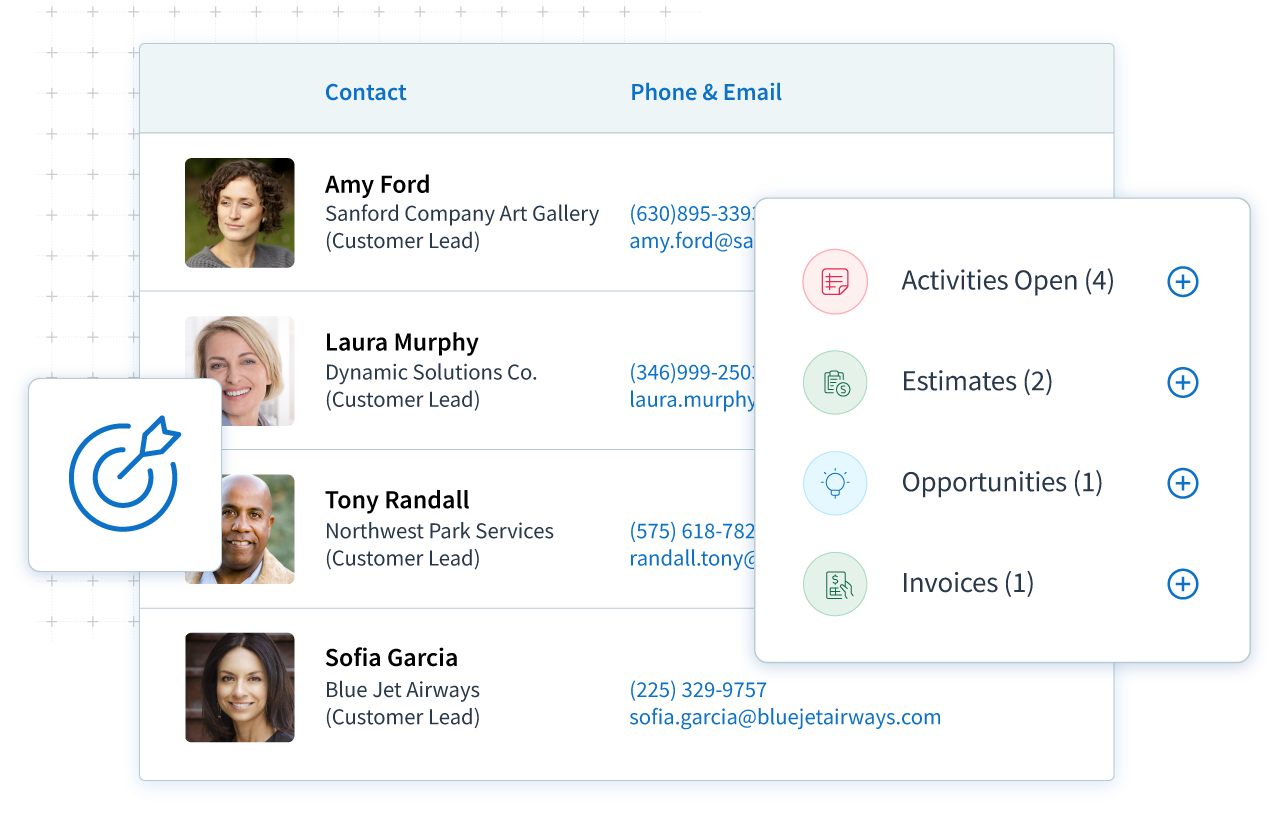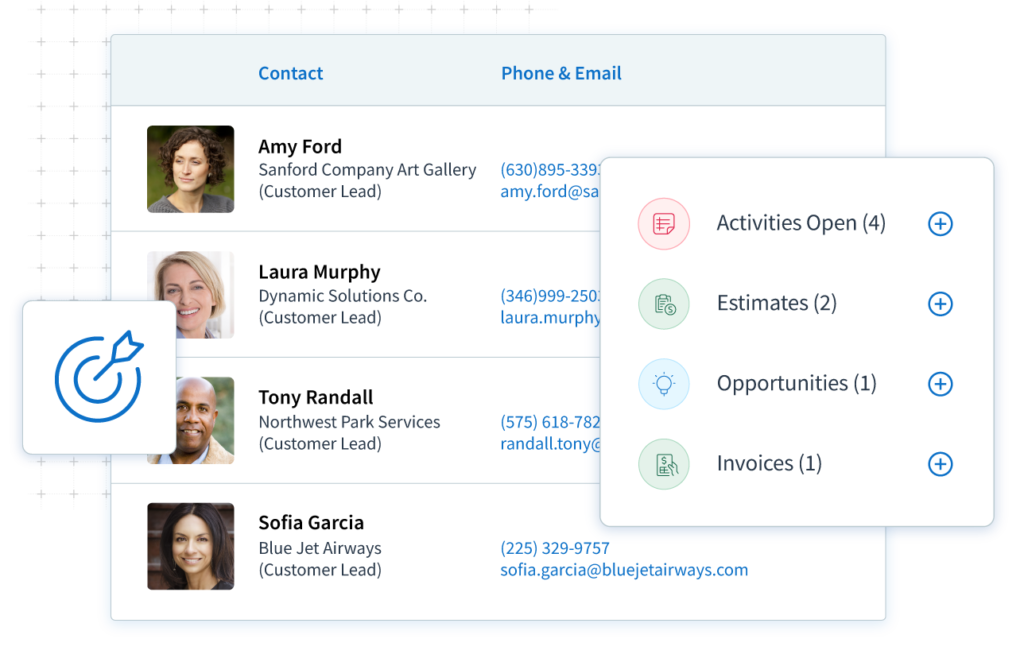 Stay connected with your team
Method's Gmail integration minimizes your need to bounce between programs. That means you empower your sales team to update contacts, leads, and sales directly their inbox.
Keeping your entire team connected and on the same page has never been easier with Method:CRM.
Get the full context for each contact
Immediately get insight into each of your contact's history and activities with Method's CRM for Gmail.
You'll always be prepared to make informed responses to your customers with all the data you need at your fingertips.