Close sales from your inbox with an Outlook CRM
Schedule follow-ups, view customer history, and save important emails with an Outlook CRM.
Want to see Method in action first? Take me there →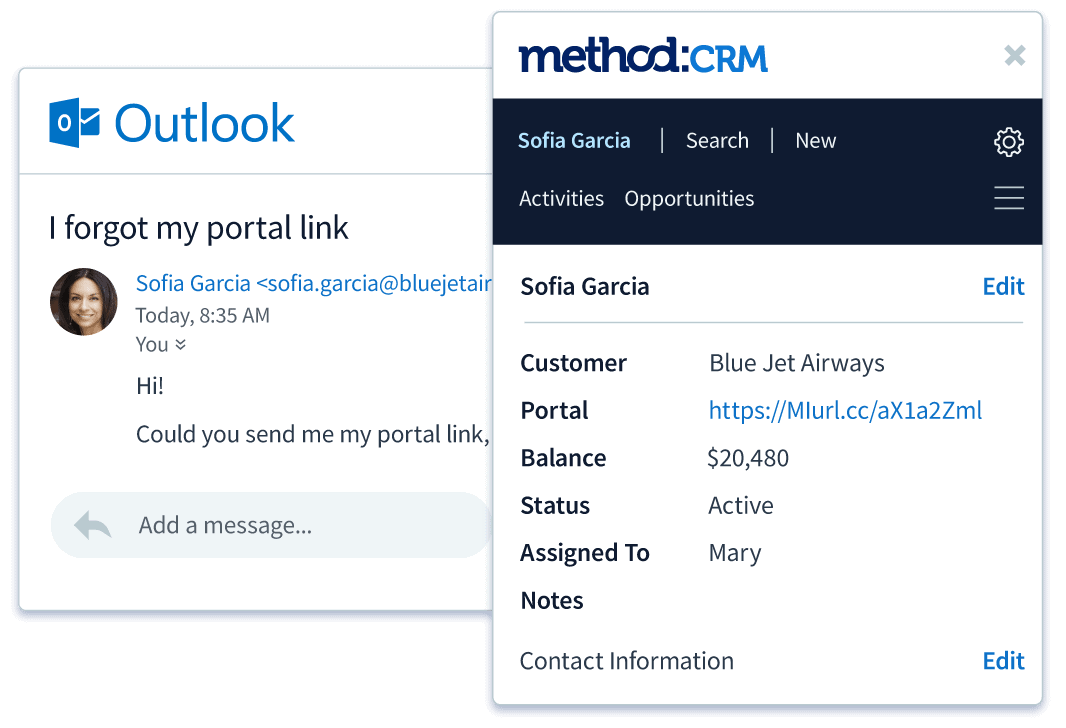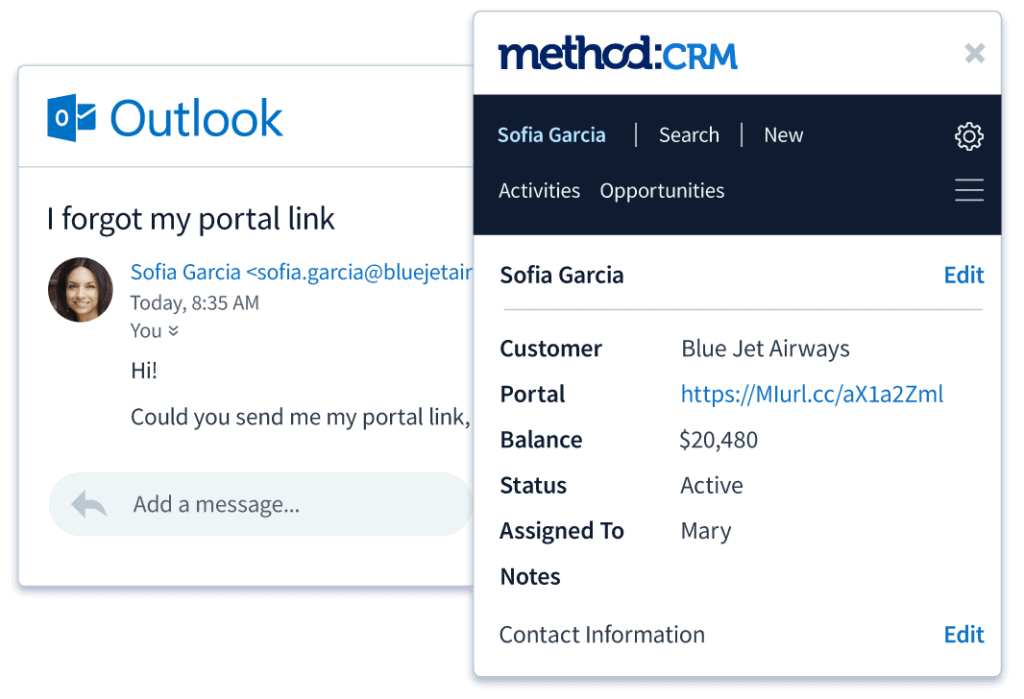 Why Xero users, like you, need an Outlook CRM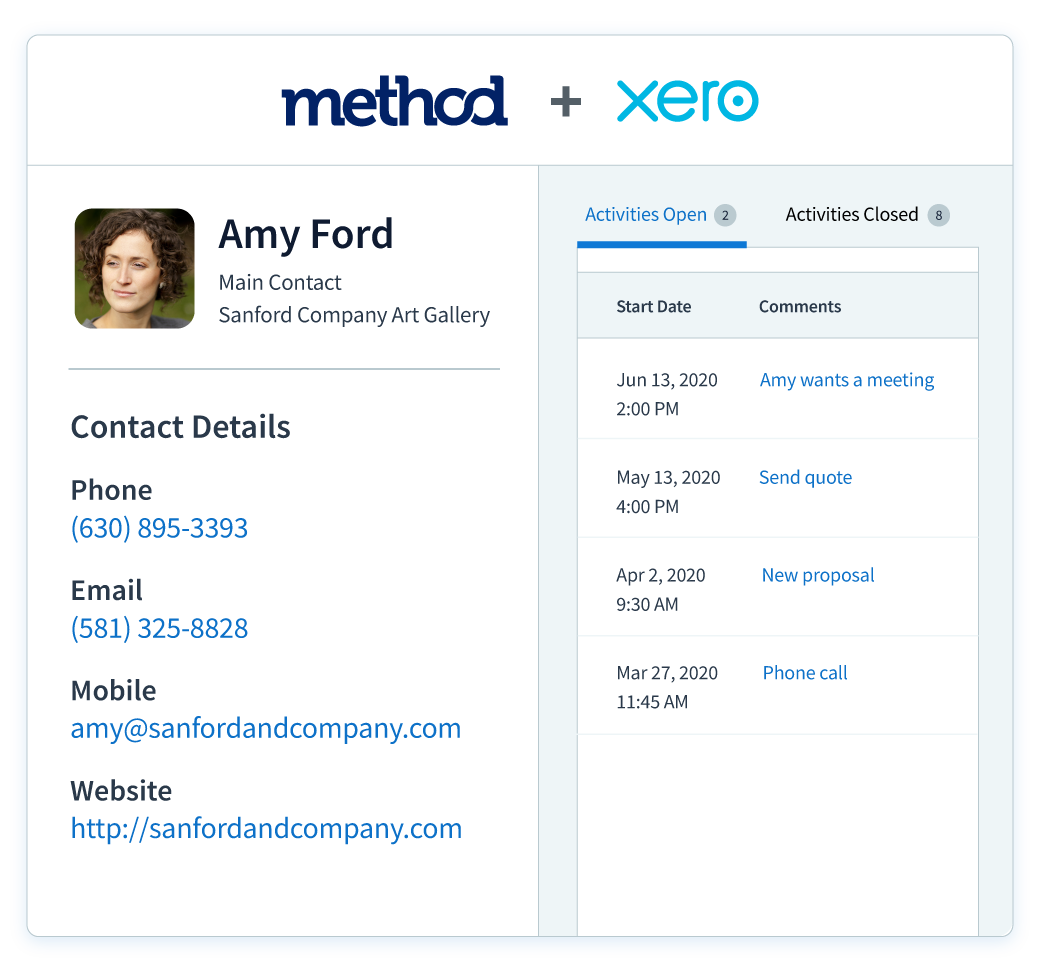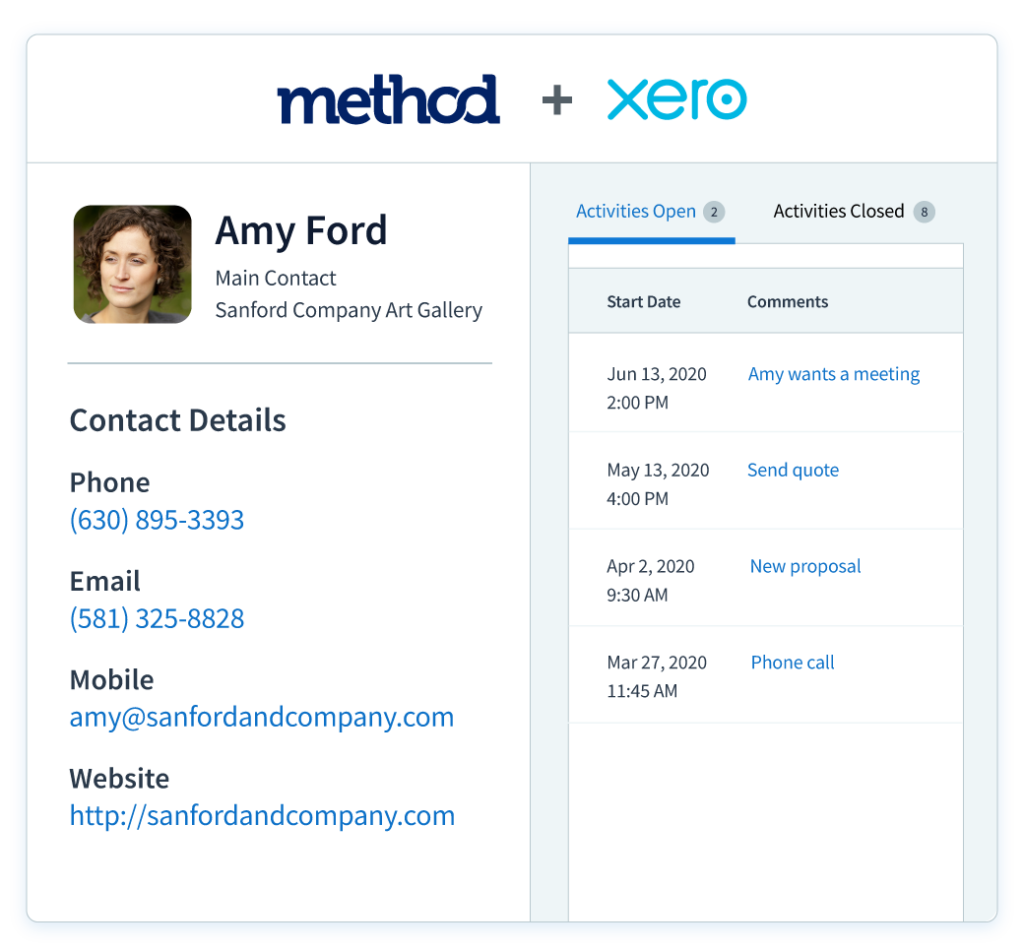 A 360-degree view of every contact
Open an email in Outlook from a customer or lead and conveniently find an overview of their history with your business, including:
Contact information.
Past transactions.
Due balances.
Activities.
Sales opportunities.
Any additional documents.
Automate your data entry
There's no longer a need to jump from your CRM software to your email inbox. Add contact information, sales opportunities, new activities, and follow-up reminders right from your Outlook inbox.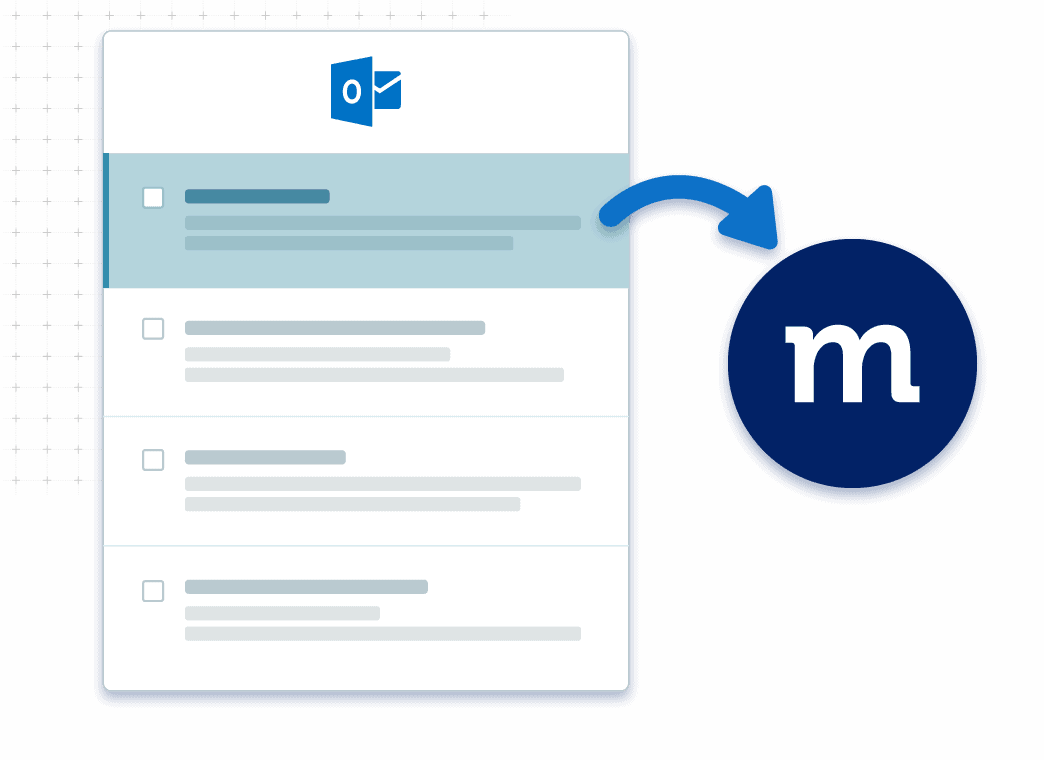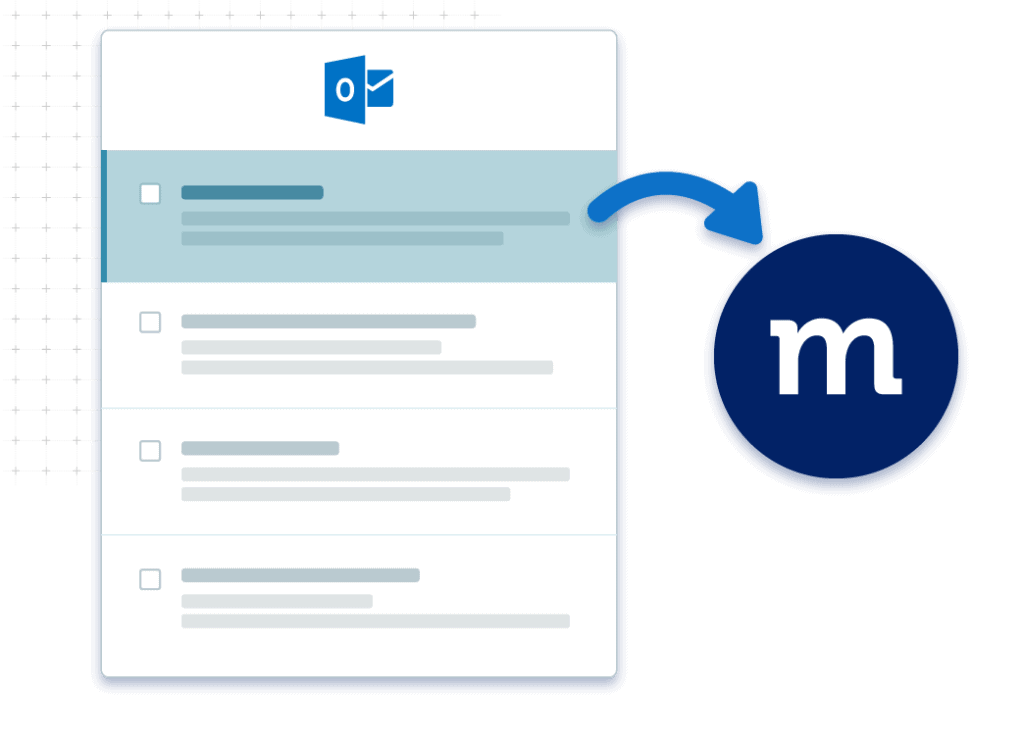 Create the solution you need
Business growth requires tools that scale with you.
Save Outlook emails in your CRM
Give yourself time to focus on growth by saving important email threads to Method:CRM without needing to copy and paste.
With just a few clicks, your sales opportunities, new contact information, and lead generation are tied to contacts in your CRM and accounting software.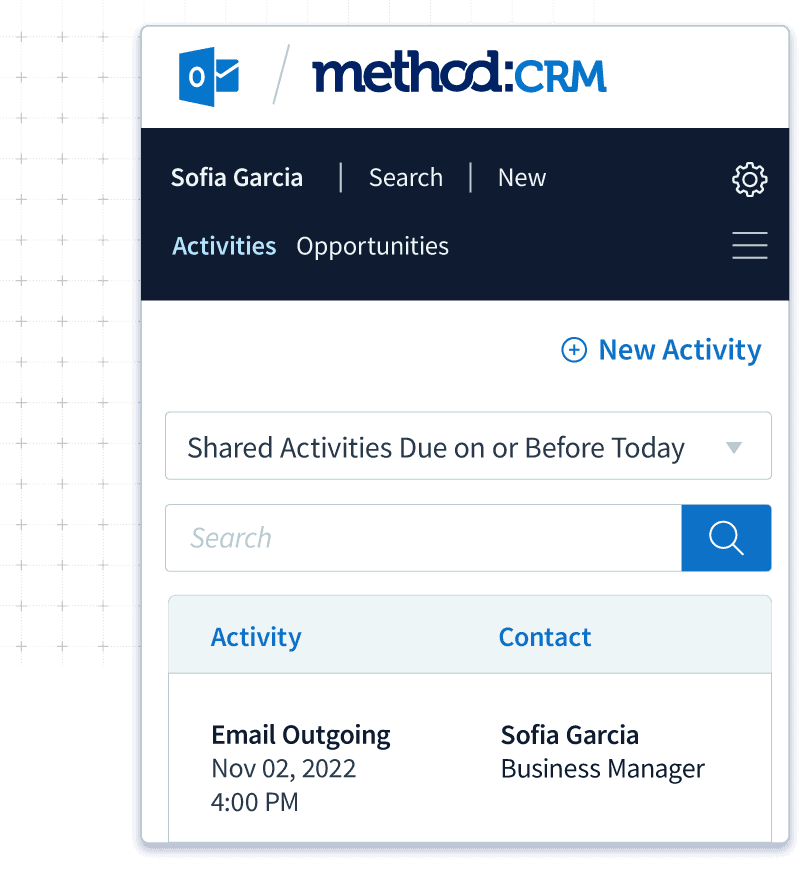 "Method has a clean beautiful interface and seems to sync well with Xero. But, it has been the support that got them this 5 star review."

Ean Murphy
"Excellent support"
"This is a wonderful app! It syncs great with Xero, all the information goes over without hesitation, no problems there. Contacts, accounting, etc. It's very user friendly, straight forward in all areas – invoicing, payments, etc. A great app to make your work life that much easier 🙂 Highly recommend."

Amy DeVries
"Excellent – Highly Recommend"
Instant insights and collaboration
Keep your sales team on the same page with the secure, shared sense of truth an Outlook CRM provides.
Always have up-to-date information at your fingertips with Method's CRM Outlook integration.
Outlook CRM Integration frequently asked questions
How does Method's CRM connect to Outlook?
With Method's Outlook integration, you conveniently have access to your CRM data from within your Outlook inbox. This integrations means you don't need to jump between windows and can focus on building your business.
How to integrate Microsoft Outlook with CRM?
Achieve the best overall Outlook integration by connecting Method:CRM to your Outlook inbox and calendar. Better yet, import data from your Microsoft Office or Excel document in just a few clicks.
Why sync Outlook with CRM?
When you sync Outlook with Method:CRM, you no longer have to worry about missing information on new leads, opportunities, or customer histories. Instead, you record this data from your inbox and make it accessible to your whole team. Connecting your inbox with Method:CRM means your sales cycle is shorter, customers are happier, and you get paid sooner.