Work more productively with an Outlook CRM
View customer history, schedule follow-ups, save emails, and more with Method's plug-in for Outlook.
How will Method's Outlook CRM help my business?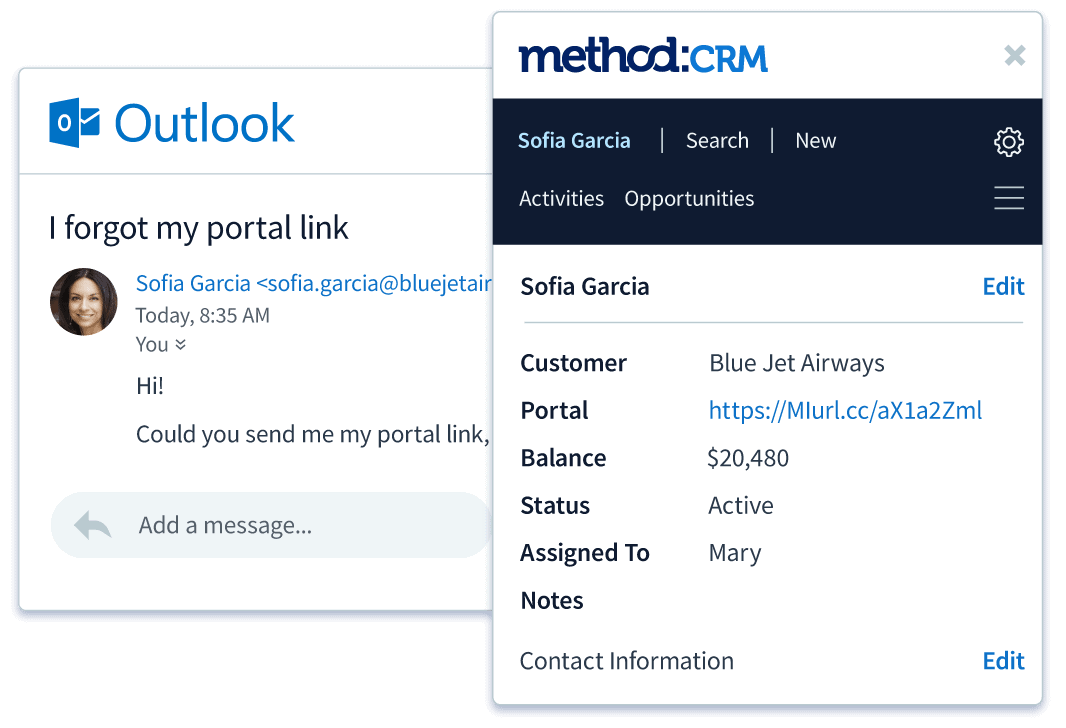 A 360-degree view of every contact
When you open an email from a lead or customer, you'll get a convenient overview of their history with your business, including:
When your CRM works with Outlook, there's no need to jump between programs. Add new contacts, activities, follow-ups, and sales opportunities to Method right from your inbox.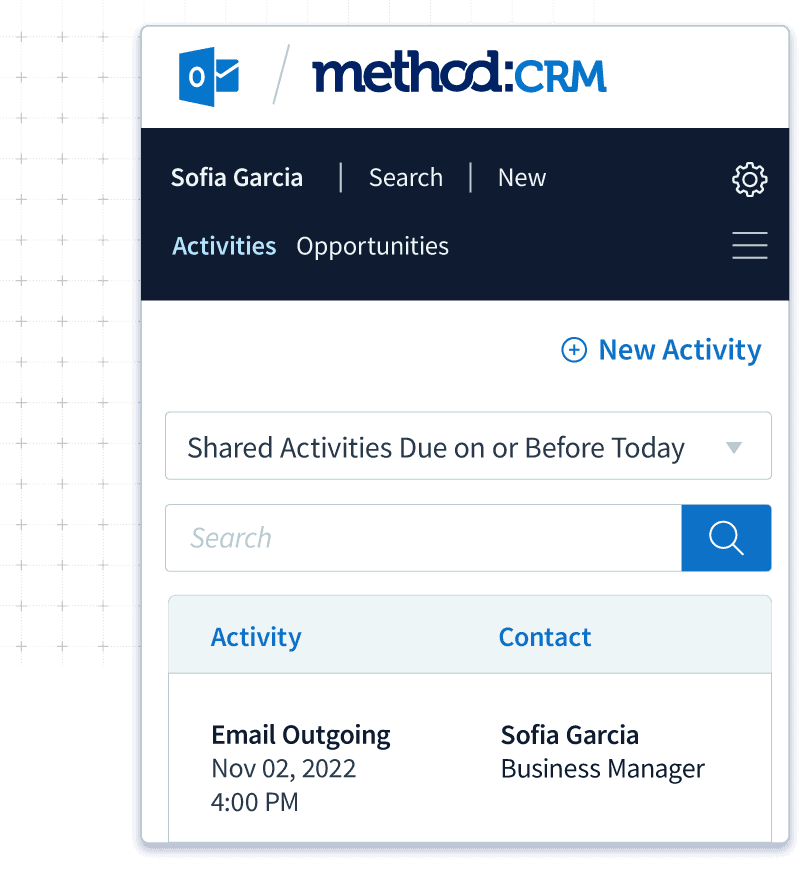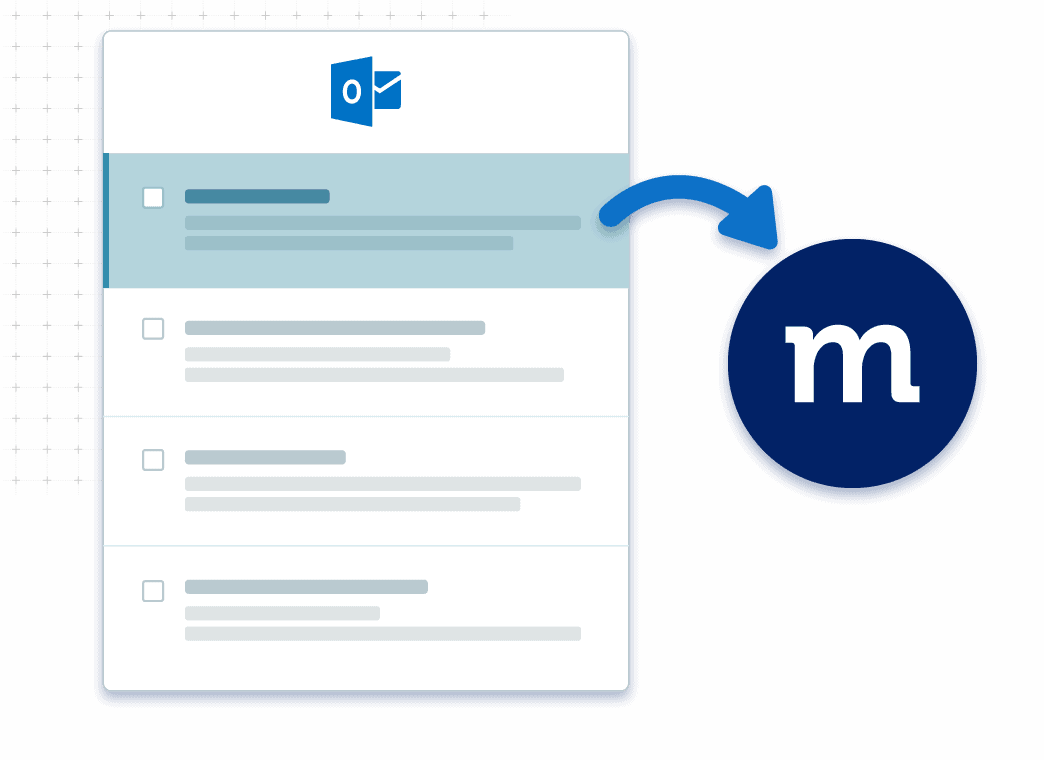 Save Outlook emails in your CRM
You want to record your interactions with customers, but who has time to copy and paste each email? Save email threads to Method in just a few clicks and spend more time focusing on the messages themselves.
Improve team collaboration
Great customer management begins with keeping your whole team on the same page. Method's Outlook integration makes it easy to view the latest updates in your CRM, so you can send informed emails.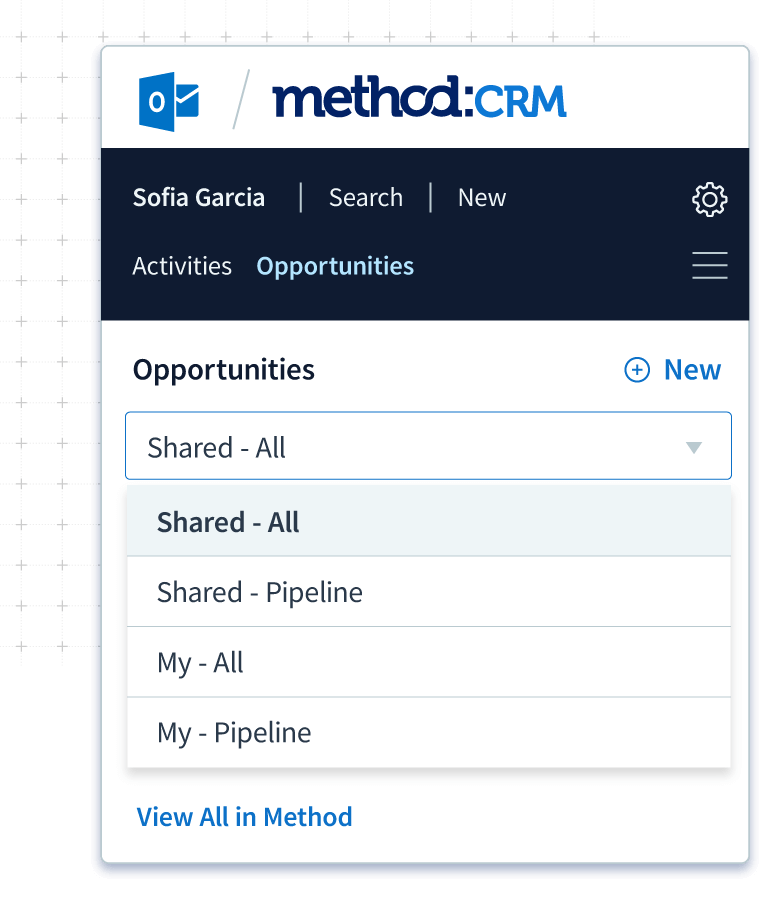 Streamline your business with Method
Start your 30-day free trial — no credit card, no contract.