QuickBooks CRM app for Android & iOS
Work doesn't have to stop when you leave the office. With Method's mobile CRM app, your customer details and QuickBooks transactions are always right at your fingertips.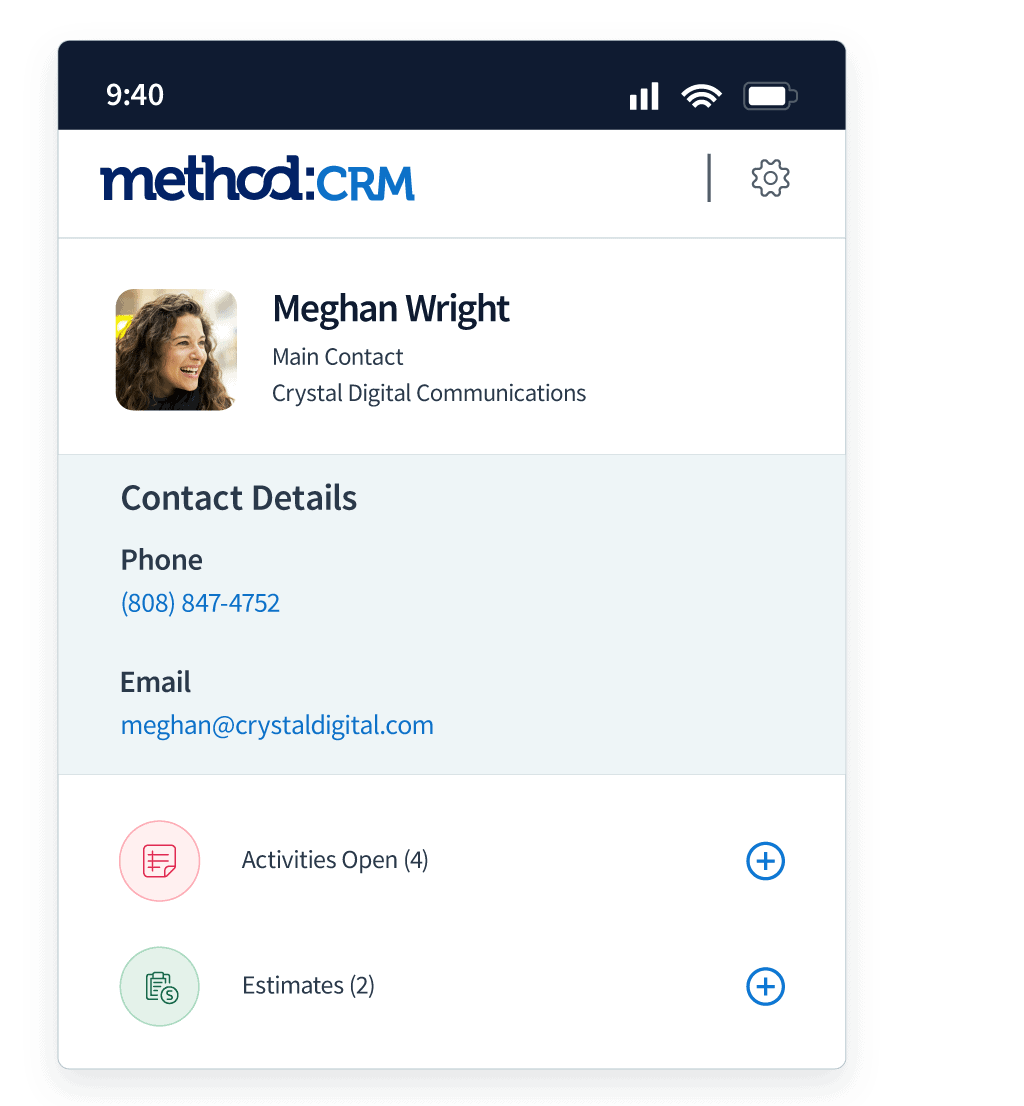 Why should I use Method's mobile app?
When your team can work from remotely, it's easier to close deals faster. With a QuickBooks CRM in your pocket, you can add leads, send quotes, or assign follow-up tasks to staff no matter where you are. 
Stop losing important data
No more scribbling down phone numbers or payment details on loose pieces of paper. Use the Method app to update contact info, process payments, and more, all while keeping your team in the loop. 
Mobilize your QuickBooks Desktop data
If you use QuickBooks Desktop, you know frustrating it is to be tethered to a computer. Method's mobile app brings your QuickBooks data into the cloud and allows you to access it from anywhere.
Streamline your business with Method
Start your 30-day free trial — no credit card, no contract.