After wrapping up a project, the next logical step is to send your customer an invoice email. However, many freelancers and small business owners have trouble getting paid on time—that's where a well-written invoice letter can come in handy.
Read on for some need-to-know tips to learn how to send a well-written invoice via email.
What is an invoice email?
Email invoices reflect the amount a customer owes a business for their services rendered. It is helpful for accounting, inventory, and filing taxes accurately.
What to include in invoice emails
An invoice message should include all the information your customer needs to know to pay you on time. These include:
Invoice ID.
Invoice amount.
Due date (in Net D format).
Itemized list of products and services (with corresponding rates).
Payment terms, including policies for late payments.
Additional payment methods.
Business information (business address, phone number, email address).
How to write an invoice email
Below are a few tips to make it easier to produce regular documents that get you paid:
Keep your invoice email professional and simple
Your invoice letter shouldn't include unnecessary bells and whistles. Focus on providing your customer with the relevant payment details and a brief greeting. Express your points in as few sentences as possible. The easier your invoice is to interpret, the more successful payments you'll get.
Have a descriptive subject line
Make sure that it's clear that you've sent an invoice in your subject line. Your customer should immediately know why you're contacting them. Here's an example:
"Invoice # [Number] for [Project] Due [Date]"
Consider using an invoice template
If you're not sure how to begin, consider using an invoice email template to get you started. Sending an invoice to your customer's email address shouldn't take more than a few minutes, so you can quickly fill these custom templates in with the appropriate details without making one from scratch every time.
Make sure your invoice includes important details
Make it easy for your customer to pay you by including all the necessary information, such as:
Your preferred payment method.
Invoice amount.
Due date.
Your policies (i.e., payment terms).
If you have a late fee policy, outline this before you sign your agreement. Most freelancers and small business owners charge an interest rate of 1% to 1.5%, while larger companies might charge 2% or higher.
Include the invoice as an attachment
Instead of including your invoice in the email body, send it as an attachment. Use a PDF attachment that your customer can print or share digitally.
How to write a cover letter for an invoice
While business invoice emails are generally straightforward, some complex projects might require a more formal cover letter. Including an invoice letter can set your business up for regular work with a high-paying customer or justify your charges.
In your invoice letter, include details such as:
Your business background.
The full scope of your services.
A breakdown of the project timeline.
How to send invoices through email
When sending an invoice by email, it's best to attach it as a PDF file for easy sharing and printing. If you don't want to create invoices manually, you can generate them from templates using accounting software. Some software like QuickBooks Online can sync with your existing email providers.
If your primary payment method is through a gateway like PayPal, you can use its basic invoice generation features.
Following up on your invoice email
Sometimes your original invoice becomes an overdue invoice, which leaves you with the task of following up. This can happen for several reasons, such as your monthly invoice ending in your customer's spam inbox or getting lost under a slew of other emails.
How you word your invoice letter might differ from your initial message when following up. When writing your overdue invoice letter, be polite but firm. There's no need to clarify why you need to be paid as soon as possible.
While there is no perfect template for writing a follow-up email, this basic structure can help get you started:
Email Subject: Invoice # [Number] Due [Date]
"Hi there [Name],
We hope you have been well. This invoice notification email is to remind you that you have an outstanding balance of [amount] that was due on [date]. For easy reference, we have re-attached the invoice.
We understand that you may be having a busy week, so please don't hesitate to reach out if you have any other questions.
Thank you and best wishes,
[Your Name]"
If your customer has a history of non-payment, keep track of payments they have yet to settle and present them in a record.
Alternate ways to send an invoice
Most businesses send an invoice by email, though there are other methods of sending one. If you use invoice generating software, you might have the option to send one through the software through an online portal.
Alternatively, you can send your invoice via snail mail, though this may not be the best option if you take online payments.
Download your invoicing email templates for free
Unsure of how to word your payment follow-up email?
Use these free email templates to send invoice follow-ups and payment requests to your customers.
If you don't see the download form, download template here.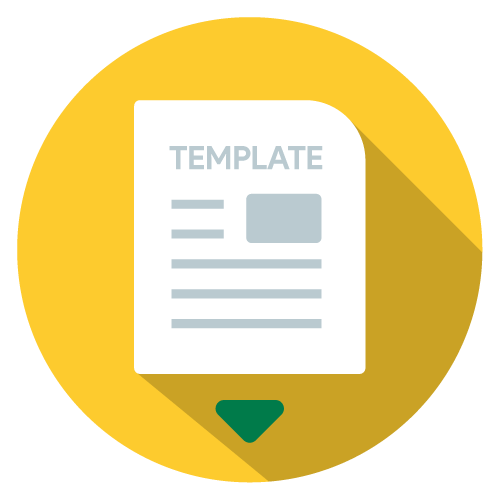 Invoice email key takeaways
Writing an invoice letter shouldn't take up a lot of your time. By including basic information, you can get paid on time after every project you complete.
Are you looking for software that can help you generate elegant invoices? Give Method a try and keep track of your payments in just a few clicks!
Start your free trial of Method:CRM today!
Image credit: Darina Belonogova from Pexels