Whether you're a small business owner or enterprise manager, late payments can bring consequences to your bottom line. It can be tempting to let it slide, especially if you want to avoid confrontation. But as a business, getting paid is necessary, and you often don't have a choice but to follow up on your late payment.
While sending an overdue invoice email can be uncomfortable, it's the best way to get your due balance. In this guide, you'll learn how to write an overdue invoice email and get must-know tips for following up.
What is an overdue invoice email?
An overdue invoice email – or past-due invoice email – is a message you send to customers who have not met payment terms. This email will include vital information, such as:
The amount of the overdue payment.
Number of days overdue.
Instructions for moving forward with the late payment.
Why do you need to send overdue invoice emails?
Past-due email reminders are a way to ensure that customers stay true to their commitment and keep your business's cash flow healthy. They also help you maintain healthy relationships and increase your chances of repeat business with the right customers.
When should you send an overdue invoice email?
The time you send a polite email reminder is nearly just as crucial as sending one at all. But what should you consider the right time?
Some of the best times to send late payment reminder emails are:
The day after the invoice is due.
A week after the invoice is due.
Over the weekend, when you have less competition for your customer's attention.
How to write a polite payment reminder email
If this is your first time sending late payment emails, keep these steps and email templates in mind.
1. Mention the invoice in the email subject
One of the best ways to capture your customer's attention is to reference the invoice in the email subject line. Include your company name for some context. For example:
"Subject: [Company Name] Invoice [Number] Overdue Notice."
2. Include a polite opening
In the best-case scenario, your customer won't need more than a quick and polite reminder to settle their bill. As such, you'll want to begin your email with a polite greeting, which maintains the possibility of future contracts. Establish a friendly and positive connection by referring to them with a preferred name and giving them a gentle nudge regarding their purchase. For instance:
"Hi there [Name],
I hope you are doing well! This is a friendly reminder that your invoice [number] sent on [date] was due [date]. We understand you must have a busy schedule but would greatly appreciate it if you took a moment to look over the invoice."
3. Reference the due date and amount
If your customer does business with other suppliers, it can be all too easy to get lost in a sea of invoices. To avoid any confusion, you'll want to include as much information as possible, such as:
When you sent the invoice.
When the invoice was due.
The invoice amount due.
You can emphasize essential details by highlighting them in bold or italics.
4. Explain payment options
Remind your customer that settling unpaid invoices can be simple by enumerating the payment options you accept. If you have an online payment portal, make sure to include this in your email. Similarly, include information regarding where to send a check or money order if you offer these options.
5. Specify the next steps
One of the best ways to avoid non-payment is to make the next steps clear in your reminder email. You'll want to state your late fee policies and consequences for non-payment, especially when following up with a customer who has incurred outstanding invoices before. If necessary, you may have to outline potential legal action. Here's an example:
"This is to remind you that we enforce a late payment fee of $X, and failure to settle will require us to close your account for referral to a collections agency."
What if payment request emails for outstanding payments don't work?
The payment request email you send after one day won't be the same as the one you send after two weeks. If your customer fails to settle an outstanding payment for longer periods, here are a few tips for tailoring your invoice late fee language according to the situation.
One week late
While you want this additional payment reminder email to still be polite and friendly, you'll want to start firming up your tone and being more direct at the one-week mark. Get to the point quickly and state your late fee policy clearly. Also, include another copy of your invoice.
Consider this payment reminder email template:
"Hello [customer Name],
As per our records, you still have not settled your payment on invoice # [number], which has been overdue for seven days. If you have already sent this payment, please disregard this email. Otherwise, we have attached an additional copy of the late invoice for your reference.
For added convenience, here are our payment options and a breakdown of our late policies."
Two weeks late
At this point, a late invoice unsettled for more than two weeks may require an additional payment reminder email and a phone call. On top of this reminder, ask your customer to confirm whether they have received your message, prompting them to reply urgently.
Use this template:
"Hi there [customer Name],
I have emailed you several times regarding your invoice # [number], now overdue by two weeks. We have attached another copy of your invoice in case it was lost or deleted. If you have any further questions about payment, please don't hesitate to reach out.
Please be reminded of our late policy and reply to this message to let me know you have received it."
One month late
Missing a payment deadline by a month can significantly hurt your bottom line, so don't hesitate to take a firmer, tougher approach. Specify any new charges, especially if you plan to enforce late fees. If you are working on other ongoing projects with the same customer, let them know you will have to put a halt on tasks until they can settle all late invoice payments.
Remember, you want to be firm but not personal or accusatory. Never undermine your professionalism by making sweeping statements.
Consider sending a similar message:
"Hi there [Name],
This is to remind you that invoice # [number] has not yet been settled and was due 30 days ago. Please be aware that outstanding invoices more than 30 days late may incur additional fees.
Please don't hesitate to reach out if you have any questions. Otherwise, we can arrange payment terms that work for you."
60 to 90 days late
Between 60 and 90 days of following up on your original invoice is when you might want to start considering turning the account over to a collection agency by a specific date. Make sure to let your customer know if you plan to do so.
Use this template:
"Hello [Name],
This is to let you know that we still have not yet received payment for invoice # [number] and will require immediate attention. We have reached out several times with the payment details.
Please be aware that if you cannot settle the invoice for the amount of [amount] due on [date]. If you cannot settle the outstanding balance by [final date], we will have to refer your account to a collection agency."
How to prevent late payments in the first place
While your business can suffer from late payments, sending friendly payment reminder emails can still be an uncomfortable practice. With that in mind, the best way to avoid having to follow up on a past-due payment is to prevent late payments from happening in the first place.
You can avoid late payments by:
Being clear about your repayment time frame
Outlining your late payment policies
Mentioning any late fees
Sending reminders before an invoice is due
Download your invoicing email templates for free
Unsure of how to word your payment follow-up email?
Use these free email templates to send invoice follow-ups and payment requests to your customers.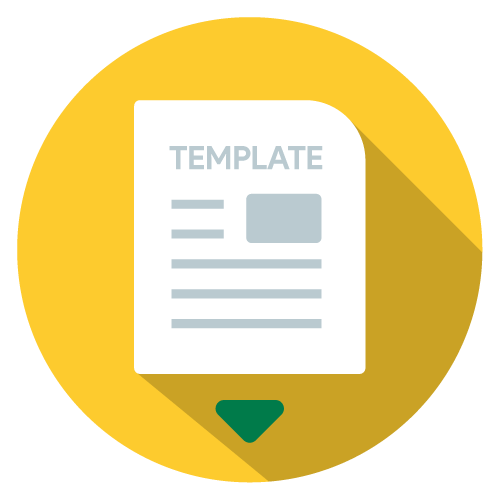 Overdue invoice email: Key takeaways
Nobody wants to deal with an invoice that is weeks overdue. However, following up with your customers is necessary, especially if you want to keep your cash flow healthy. If tracking that money down is an uncomfortable experience for you, we hope these tips on how to write an overdue invoice email have helped.
Running a business and keeping track of your expenses can be challenging, but using a QuickBooks CRM such as Method:CRM can streamline your workflow.
Never lag on business with Method:CRM. Start your free trial!
Image credit: Tech Daily via Unsplash