Everybody needs their house cleaned at least once, which explains the high demand for cleaners. The consistent growth of this industry has inspired many to become cleaning business owners and take advantage of the demand.
But how do you even start a cleaning business with no money? While it may not be easy, it's still very much doable! Learn all you need to successfully jumpstart your own cleaning company in this guide.
Why start a cleaning business?
Among all the business ideas out there, you may be wondering why you should start a cleaning business. Here are a few reasons it's a great idea.
Low startup costs
It's not very hard to start a cleaning business with no money. For the most part, you just need cleaning supplies, a business plan, a can-do attitude, and the drive to succeed.
Relatively few overhead expenses
Most cleaning companies don't need a lot of equipment to start. You'll likely set up shop in your home and use your car to drive to clients. This means you don't have to shell out extra money to buy a company car or rent an office.
Flexible schedules
Being self-employed means you're in control of your schedule. Whether you're planning to work eight hours per day the entire week or only work part-time, you're free to set your own cleaning schedule.
Little to no experience needed
Unlike many other trades, there are no specific certifications required to be a cleaner. As long as you show up and leave your clients' houses spotless, people will be more than happy to book your services.
Can you make good money cleaning houses?
Thanks to its high and consistent demand, house cleaning is a very lucrative business. On average, a one-person cleaning company can earn upwards of $56,000 annually. This amount tends to vary depending on the services you offer and whether you employ a cleaning team.
How to fund a cleaning company from scratch
So how do you start a cleaning business with no money? Here are several ways you can gather the funds to bring your business plan to life.
Use credit cards to pay for startup costs
Credit cards are a viable way to buy cleaning supplies and other necessary equipment. However, keep in mind that you need to pay off the debt when you start earning to avoid costly interest expenses.
Borrow money from others
Borrowing money from friends and family is a viable but potentially risky alternative to credit cards. While you're more likely to borrow money if you're close with them, people are sometimes unpredictable. They may be perfectly willing to lend money to you now, but they may need that money back sooner than you can return it.
To ensure everything is above the board, you need to create a legally binding agreement between all parties. Outline the terms and conditions of your loan with somebody as a witness — this ensures that there are no misunderstandings that may strain your relationships.
Find an investing partner
Searching for investors is another viable financing strategy if you want to start a cleaning business with no money.
Find a partner who's willing to provide a loan or take a cut of your profits in exchange for initial startup expenses. Provide the necessary paperwork for this investment so you stay legally protected.
Apply for government funding
Depending on where you live, local or federal governments may offer small business grants or low-interest loans. Look into the programs you can qualify for and apply for them. However, keep in mind that competition can be stiff, so you may need to compete with hundreds or even thousands of other companies.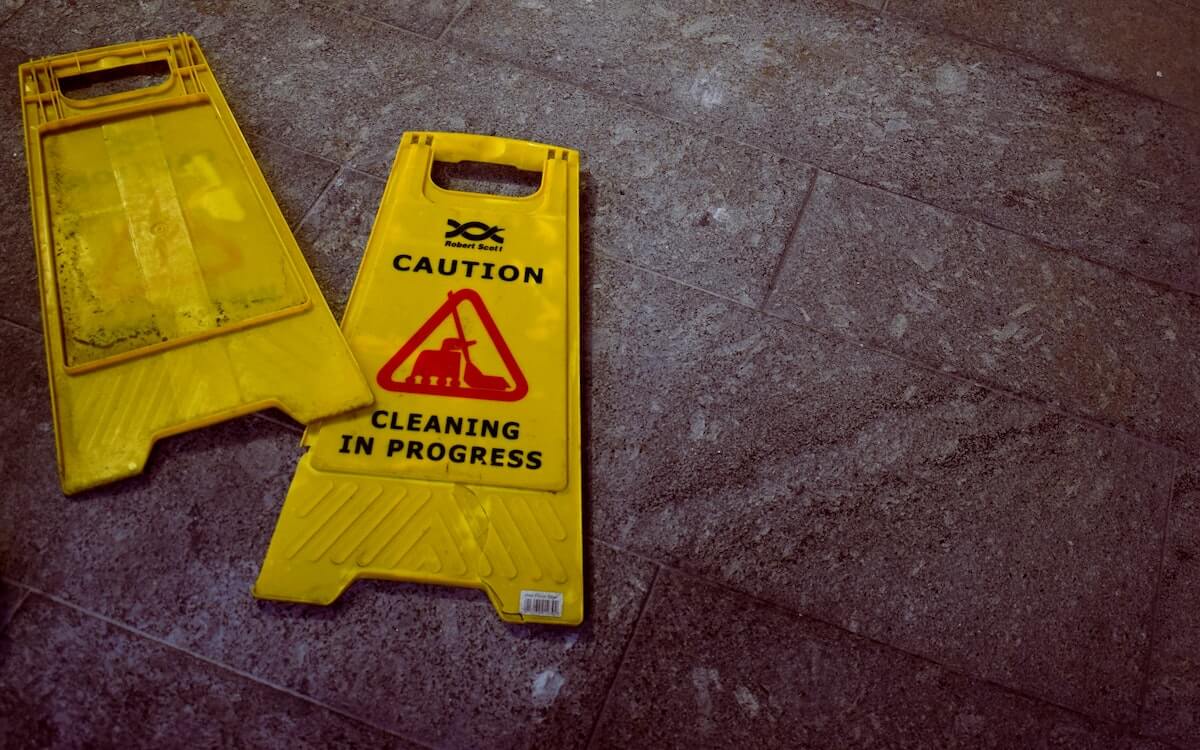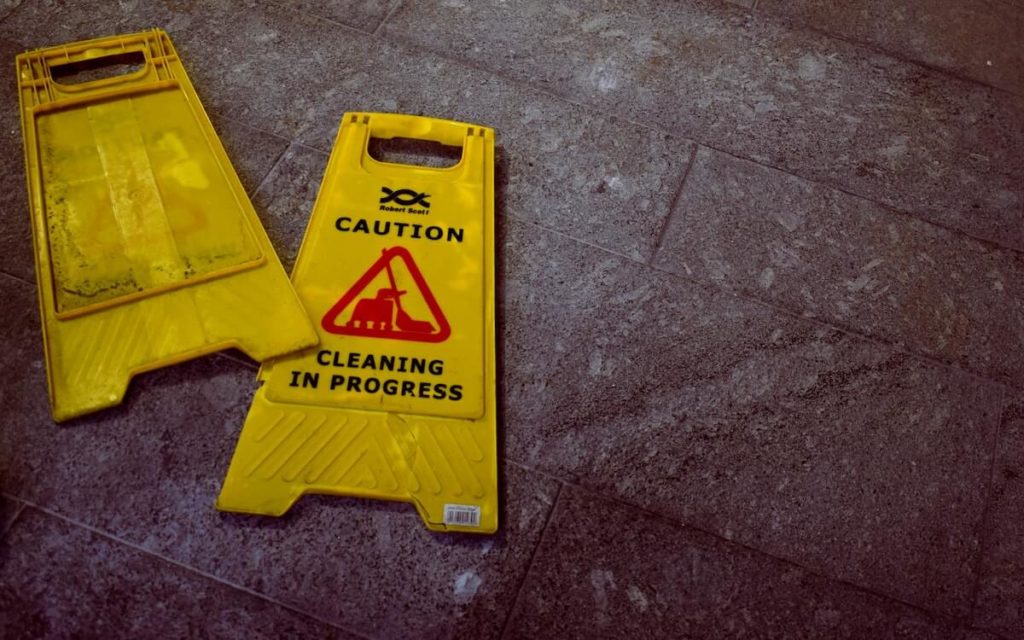 Image credit: Volodymyr Hryshchenko via Unsplash
8 steps to starting a cleaning business
Now that you know how to fund your house cleaning business, you still need to know how to get it off the ground. Fortunately, you can start a cleaning business with no money in eight simple steps!
1. Identify your target market
The first thing you need to do is determine who you're selling to. Depending on what cleaning services you're planning to provide, you may need to alter your services to suit their needs. For instance, if you choose to serve people with high income, you can charge higher rates but need to impose higher standards on your work.
Check out this guide on the types of cleaning services to help you make a decision that aligns with your business.
2. Determine your service area
In addition to your client demographics, you need to pay attention to the area you're serving.
Take a look at potential competitors in the area to avoid tapping into a geography that already has many cleaning providers. You also want to consider your distance to a region as you don't want to spend too much time on the road to reach your clients.
3. Set your cleaning services and prices
Your prices are closely related to your clientele, as low-income households won't be willing to pay as much for your services compared to high-income families.
One of the best ways to determine your price is to research how much other local cleaners are charging for similar services. Then, adjust the average while considering the extra value you provide.
4. Market your cleaning business
Now that you've defined your target market, service area, and service prices, it's time to sell your cleaning abilities.
Create a marketing plan that suits the profile of your chosen clientele and examine it regularly to ensure its effectiveness. Some examples of marketing campaigns you can do are:
Referral incentives for your customers.
Paid ad campaigns.
Social media pages that showcase your work.
In-person networking.
5. Purchase supplies
Cleaning supplies are essential for every cleaning company. List down all the essential equipment and supplies you need to properly clean clients' homes. Some cleaning company essentials include:
All-purpose cleaners.
Brooms and dustpans.
A vacuum cleaner.
Disinfectant and paper towels
Window cleaner.
6. Hire help as needed
When you're just starting as the sole proprietor, doing everything alone helps you reduce costs.
However, as the bookings come in, you need to hire people so you don't get overwhelmed or lose clients. Since your employees represent your company, make sure that you choose people with the right attitude and a great work ethic!
7. Ask for customer reviews
Positive reviews from happy clients go a long way in attracting potential customers.
Encourage satisfied customers to leave reviews on your social media or Google My Business profile. You can also ask them to recommend your business to friends and family to get free advertising through word of mouth.
8. Do an amazing job
The success and reputation of your business greatly hinge on your cleaning professional team delivering great results. If your cleaning jobs are flawless, you have a better chance of keeping your current clients.
Setting your cleaning business apart
Since it's possible to start a cleaning business with no money, the low barrier of entry means there are lots of cleaning companies. So how does your residential cleaning business stand out from the rest?
Here are three ways to separate your business from the competition.
Provide extra value
Pricing your services below the competition is an easy way to draw customers, but it isn't effective.
Instead of offering overly competitive rates on every cleaning job, create one-time introductory offers that get people interested. This lets you show off how good your team is at cleaning and ensures that your customers return for more.
Offer guarantees
Another way to build good faith with customers is to provide guarantees. Whether it's a money-back guarantee or a free repeat service guarantee, this shows that you're confident in your company's quality.
Moreover, if many people decide to take that guarantee, this means that there's something wrong with your cleaning services.
Find your niche
Being known as the cleaners who can do it all will get you customers, but you'll likely face a lot of competition doing so.
Instead of being everything to everyone, find your niche in the cleaning industry and master it. This lets you stay profitable without spreading yourself too thin by serving everyone.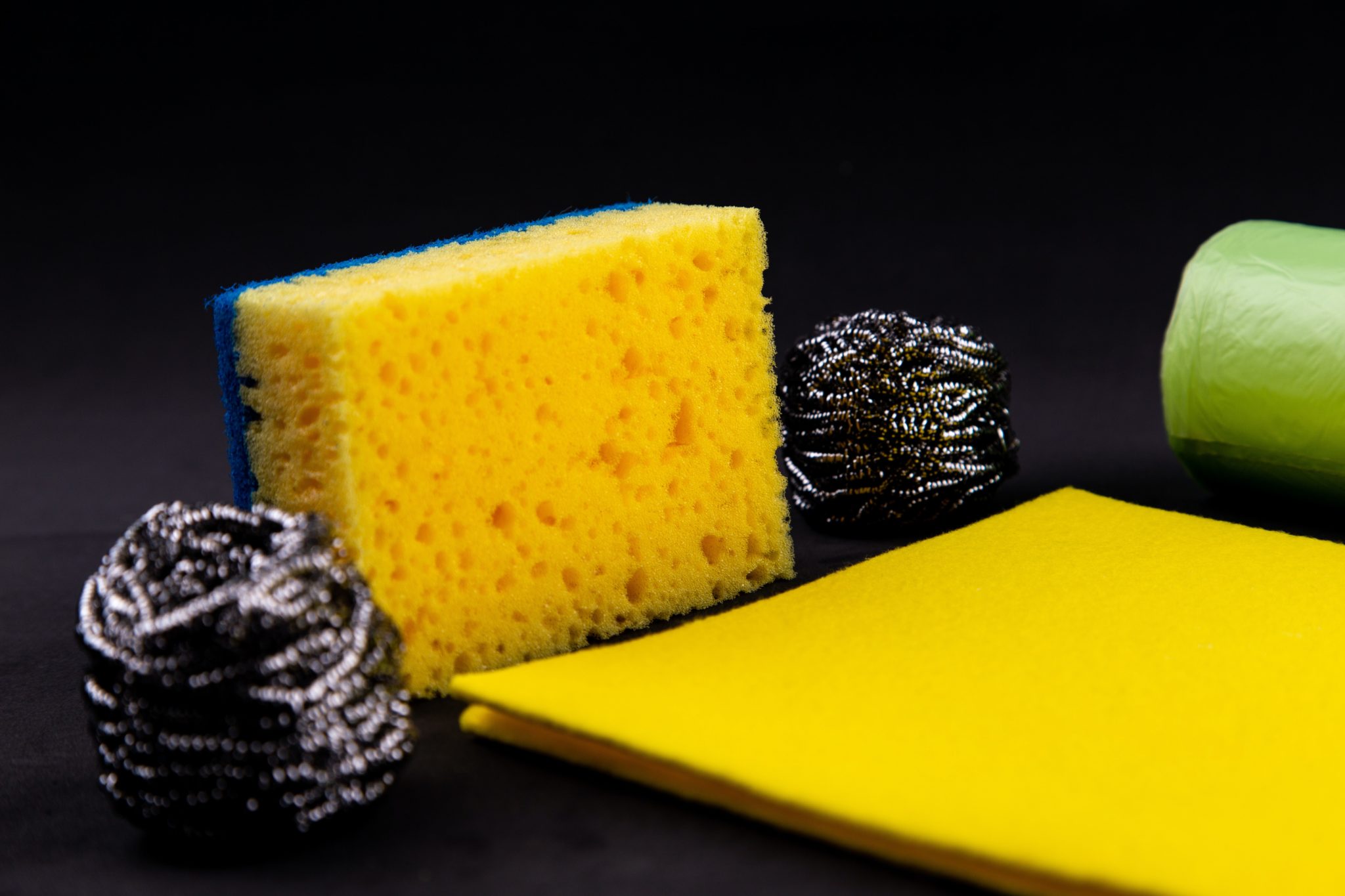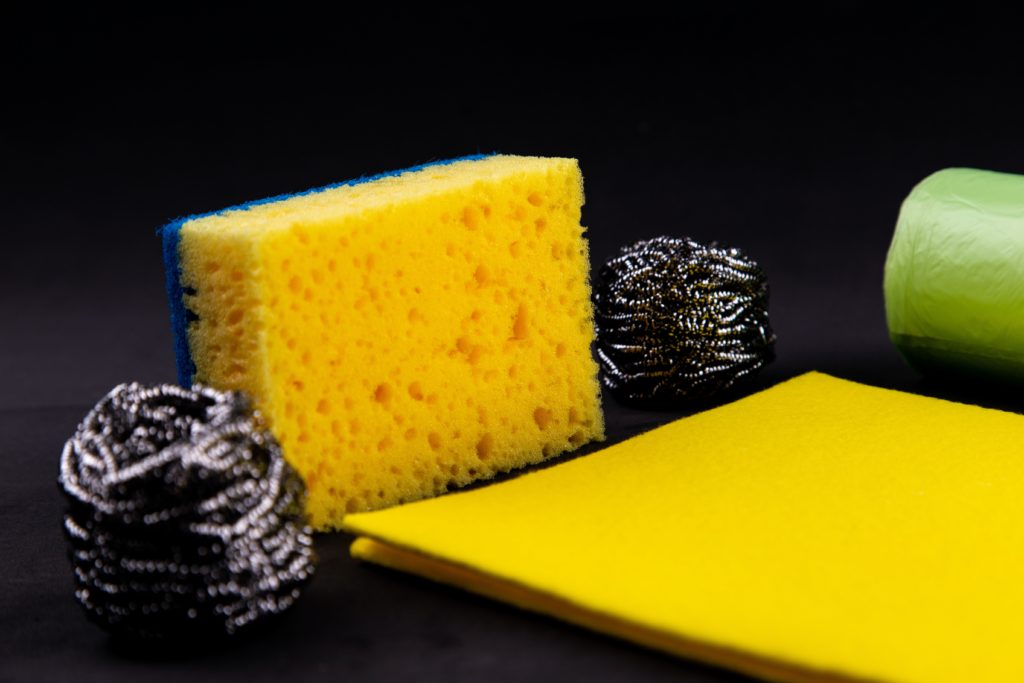 Image credit: Volodymyr Hryshchenko via Unsplash
Bonus tips to grow your cleaning business
Looking to take your cleaning company even further? Here are some tips to push your company to the next level.
Brush up on your cleaning skills
It goes without saying that you need to be a great cleaner to get more business. An eagerness to learn goes a long way in this industry, and expanding your skillset is a surefire way to get more clients.
Build your business website
Most people look up a business online before deciding whether to purchase its services. Having a professional-looking website and online presence gives the impression that you're serious about your business.
In addition to looking good in potential customers' eyes, you can also provide information about your prices and services to help them make a purchase decision.
Stay on top of your business finances
It's easy to get caught up in cleaning work and not pay attention to your finances until it's too late. Always check your finances regularly and make the necessary adjustments to your overhead costs when finances are tight.
Try your hand at SEO
Good search engine optimization (SEO) makes a difference when you start a cleaning business with no money.
Boosting your SEO means your website has a better chance of topping search results pages, leading to more visitors and customers.
FAQs: How to start a cleaning business with no money
It's not easy to start a cleaning business with no money, but it's possible. To help you, here are some common questions about starting a residential cleaning business:
How much money do I need to start a cleaning business?
What if I don't have that much money now?
How do you start a cleaning business from home?
What equipment do I need to start a residential cleaning business?

How much money do I need to start a cleaning business?
Startup costs for a residential cleaning service vary depending on the business scope. On average, cleaning business startup costs range between $2,000 and $6,000. This includes equipment, basic supplies, labor, legal protection, liability insurance, and marketing costs.
What if I don't have that much money right now?
It is possible to start a cleaning business with no money. If you don't have a lot of  personal assets, you can either wait and save up or find funds through other means. You can get funding for your business from loans, business grants, investments, and many other ways.
How do you start a cleaning business from home?
Running a cleaning company from home means you do most of the work yourself. To start, offer your services to close friends and family. They can provide honest reviews about your work and provide references so you can land more clients.
If you're new to the industry, here are more tips on how to start a cleaning business.

What equipment do I need to start a residential cleaning business?
The equipment you need depends on what kinds of cleaning jobs you plan to tackle. However, some essential cleaning supplies include:
Vacuum cleaners.
Mops and buckets.
Dusters.
Brooms and dustpans.
Microfiber cloths.
Laundry and trash bags.
Disinfectant and spray bottles.
Key takeaways on how start a cleaning business with no money
The cleaning business has a low barrier to entry, meaning it's easier to get into than other industries. However, starting a cleaning business with no money is no walk in the park. You still need to muster up the funds to purchase supplies and properly market your business. If you're planning to start a cleaning business with no money, make sure you're well-prepared for it!
Start your cleaning business today with a trial of Method:Field Services!
Image credit: Jeshoots via Unsplash