At Method, we're always looking to simplify the way small businesses get their work done.
As part of this effort, we've gathered your feedback and used it to improve your experience with Method.
Here's what you need to know about this product update.
More information at a glance
Designed to increase your productivity, this update will give you more information related to a contact such as their activities, invoices, and opportunities in a single screen.
You will also notice new buttons and grids as part of our larger effort to improve product accessibility and your experience as a Method user. These changes will take place in the coming weeks and are just the start of a series of on-going improvements.
Below is an example of these updates in-product.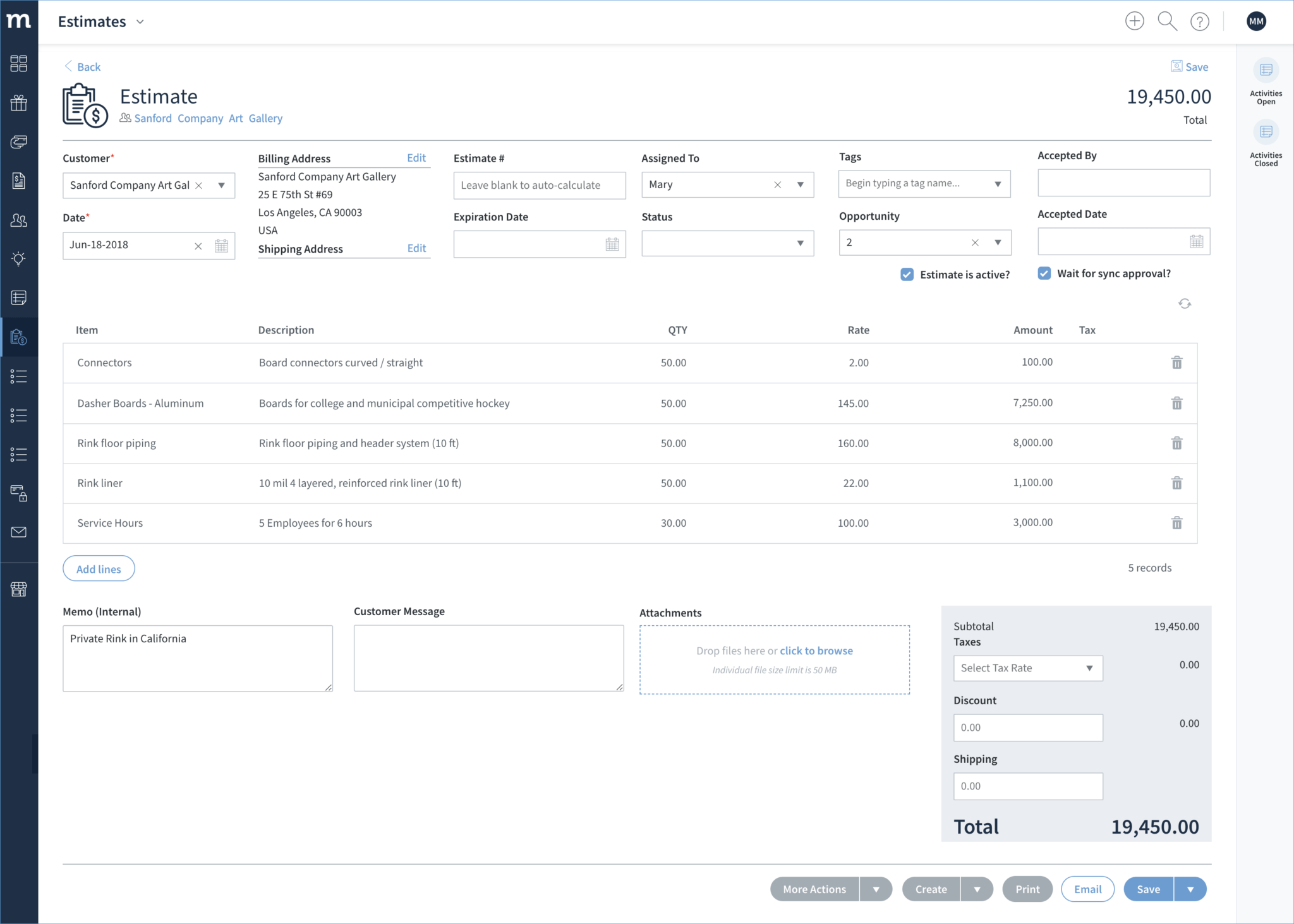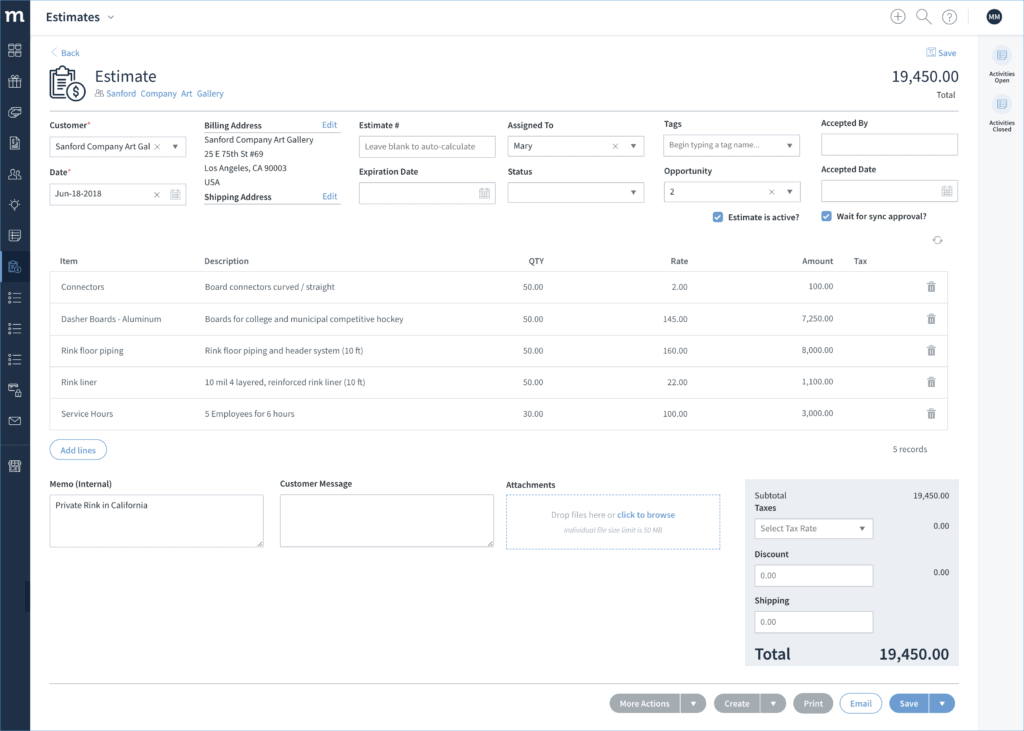 Your new View Contact screen

Since the View Contact screen is usually a starting point for most of our customers, we've focused on giving you as much information as possible in this screen.
Non-customized accounts
Below is what the View Contact screen will look like in your updated experience if you haven't customized it. By clicking on a contact-related record, such as one of the activities shown below, you will be able to see details about the activity directly from your View Contact screen.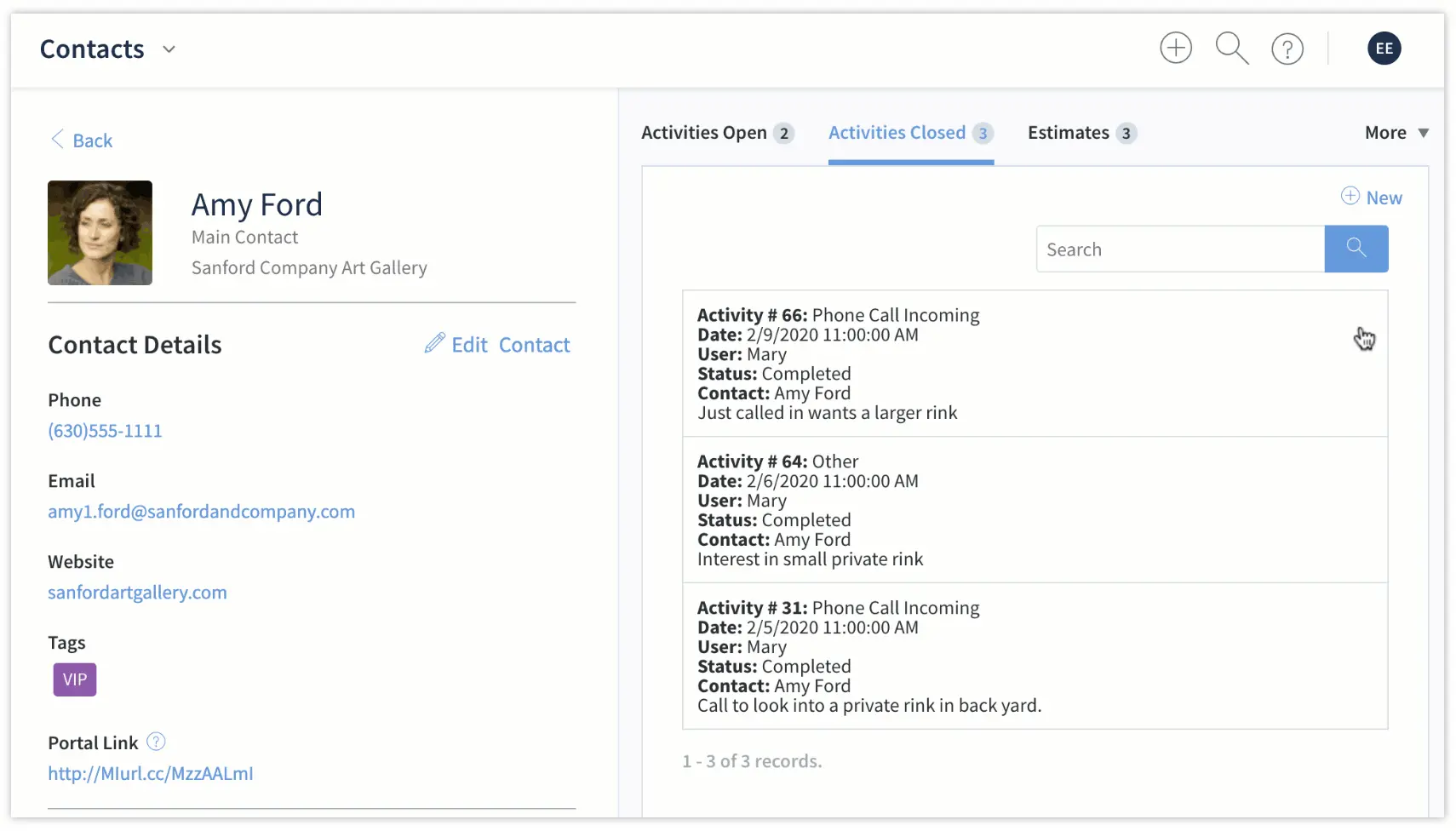 Customized accounts
For customized accounts, your experience will be slightly different than the above as clicking the contact-related records displayed will take you to a new screen. To see if the above experience works well with your account's customization, you can add it to your account by following these instructions.
Updates to your Method apps
On other screens in Method, you will now see a series of icons along the right side of the screen. Clicking one of these icons will open a side panel that shows information related to the record you are currently viewing. Below is an example of how you can view the activities linked to an opportunity in the updated Method experience.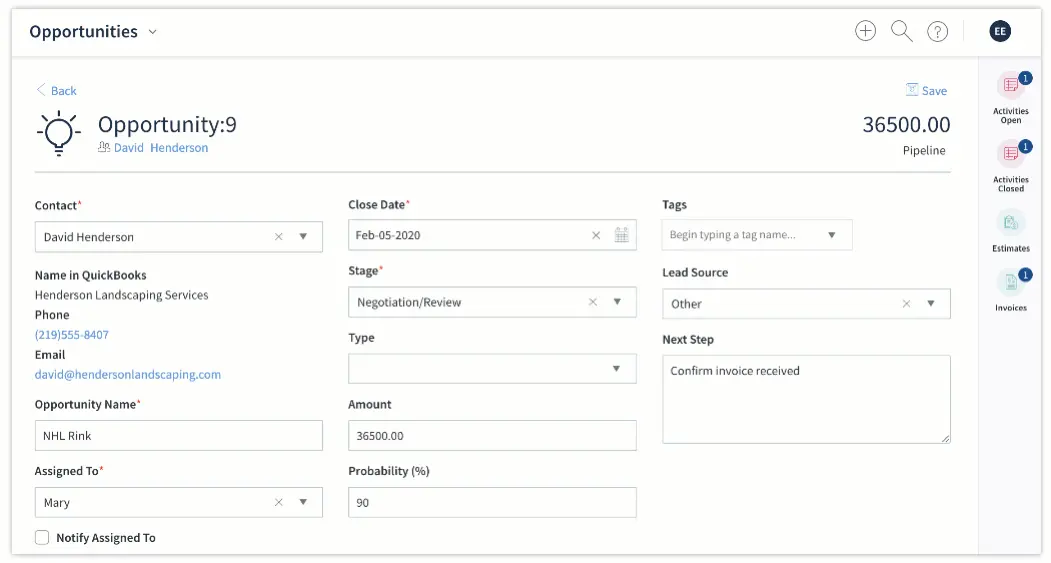 Wrap Up
The main goal of a CRM is to provide you with a full view of your contacts. Thanks to Method users like you, who shared their feedback through surveys, online chat sessions, and user research interviews, Method now does this better.
In your updated experience, you can expect an improved at a glance view of a contact and their:
Activities
Opportunities
Invoices
And more!
---
Questions, comments, or concerns about our updated experience?
Drop us a line at success@method.me – we'd love to hear from you!