To garner customers for your cleaning service business, you'll need to advertise it well. The good news is, platforms like Facebook place your window washing and cleaning services in front of the right people. However, starting a Facebook advertising campaign isn't as simple as uploading your services and hoping for the best.
In this guide, you'll learn how to craft catchy social media ads, understand your results, and repurpose successful content for future success.
Image credit: John Leong via Pixabay
What you'll learn in this guide
Before we jump into the guide, here is what you can expect to learn:
Why use Facebook Ads for your house cleaning business?
To save time and money, many busy households prefer to hire a residential cleaning service rather than take matters into their own hands. With that in mind, you can rest assured you'll never run out of customers.So why should you still invest in Facebook advertising? Here are a few compelling reasons.
Micro-target the right audience: With Facebook ads, not only do you get access to 2.7 billion active users, but you can also target the right people. Facebook allows advertisers to create a custom audience based on gender, age, location, income, and other useful demographics.
Save money on advertising efforts: Of all the pay-per-click advertising services on the internet, Facebook is one of the most affordable options.. On average, the cost per click is between $0.45 and $0.70.
Get results fast: Whether running a short or long-term marketing campaign, Facebook ads provide conversions and revenue as soon as they go live.
Study in-depth data: Facebook's Ads Manager gives you detailed insights into your ad performance and easily pinpoints areas of improvement.
How to begin advertising your house cleaning business using Facebook Ads
While the publishing process for Facebook Ads walks you through every step of creating your cleaning ads, there are a few things you'll want to keep in mind before you start.
Stick to your budget
Because Facebook lead ads are so affordable, it's easy to get carried away with your budget. Depending on your marketing strategy, you might have to invest more money, but a good benchmark to start with is between $20 and $25 per ad.
It's a good idea to set an end date for your ad but keep in mind that you can adjust your budget anytime.
Prepare your assets
Once you have your budget and marketing goals in place, it's time to prepare your assets. These include branding elements such as your:
Logo.
Color scheme.
Typography.
Product photos and videos.
Customer testimonials.
You don't want to clutter your ads. Instead, prioritize publishing what your customers want to see most. For example, if you're launching a new service, ensure that you include important details like pricing, service details, and relevant business information.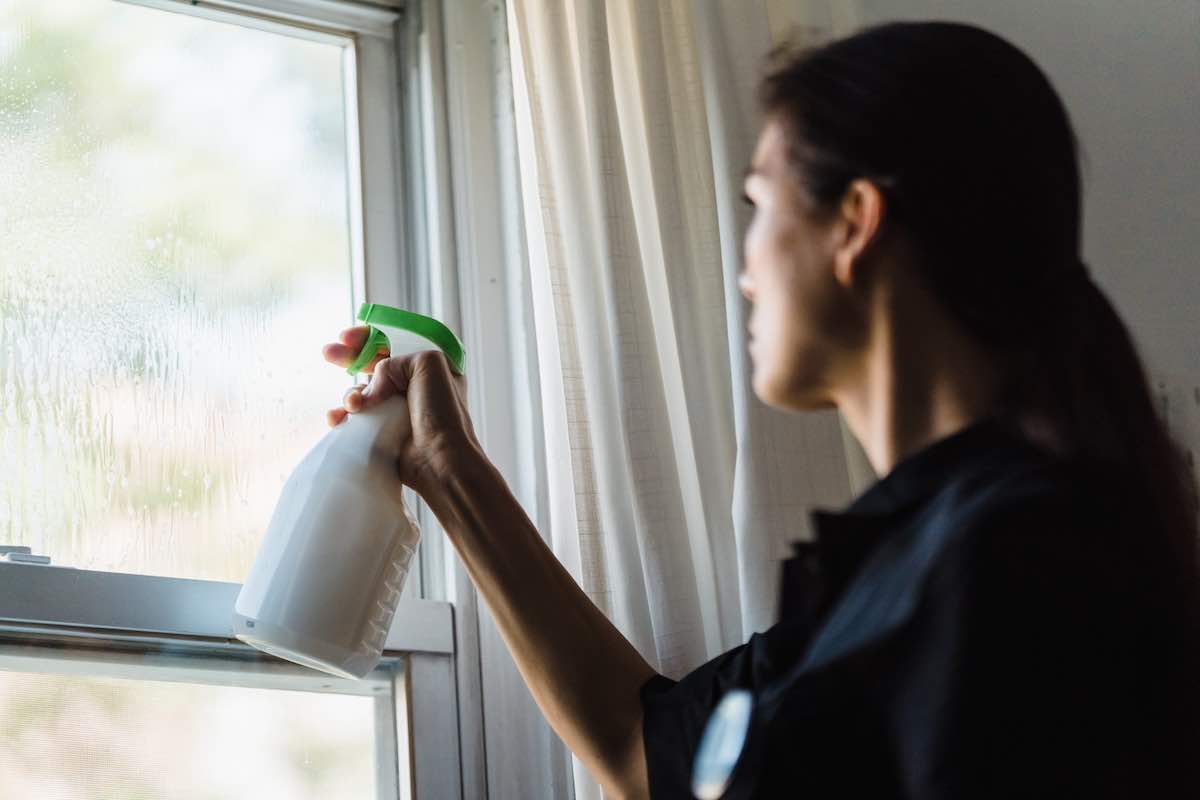 Image credit: Liliana Drew via Pexels
Foundations your website needs before starting Facebook advertising
You'll want your website running smoothly in order for your Facebook Ads to be as effective as possible. Here are a few ways to polish your website:
Create an enticing landing page: An effective landing page should entice your target audience to trust and eventually purchase your cleaning services. To craft a high-converting landing page, make sure to include a unique selling proposition, high-quality graphics, and a compelling call to action (CTA).
Update information consistently: Regardless of whether you are more active on your social media than your website, it should still contain all your business's updated information. This includes having the correct prices per service and accurate contact information.
Loading speed: Nobody likes a slow website. Don't risk losing potential customers because your website takes too long to load. Here are a few ways to increase loading speed on your website.
Is your Facebook advertising strategy targeting the right people?
Choosing the right audience to target can make or break your campaign. aWith so many possible areas to target, it can be difficult to narrow it down. If you're not sure you're targeting the right people, consider these tips:
Start with the basics: If you are new to online advertising, use basic demographics like age, location, and gender to narrow your market instantly.
Know what your audience needs: K what your potential customers is searching for to help you create the right graphics and copy.
Target people already searching for or using your services: You'll have better luck targeting customers who are already using your services or interested in similar businesses.
How to use Facebook pixels for retargeting your site visitors
Facebook pixels are a piece of code that collects data based on your Facebook ads and lets you optimize and build audiences for future Facebook ad campaigns.Other than conversion tracking, Facebook pixels can ensure that you place your ads in front of the right people – especially when retargeting.
For instance, Use your Facebook pixel to show people an ad for the same item they previously abandoned. Alternatively, publish general ads of your services for people who have already visited your website.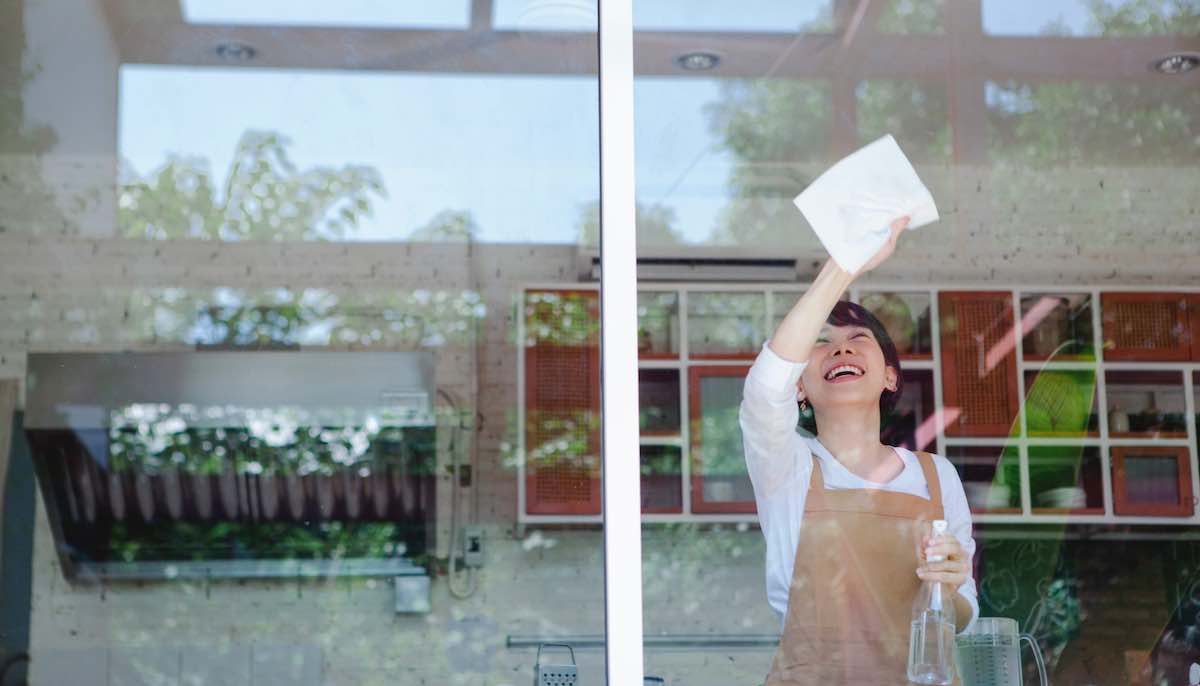 Image credit: Antonius Ferret via Pexels
How to install a Facebook pixel on your website
Now that you know how a Facebook pixel works, it's time to install one on your website.
Create your pixel: Get started using facebook Events Manager. Name your pixel and enter your website URL.
Install your pixel: Add your Facebook pixel code to your website and use automatic advanced matching. This feature helps you track conversions more accurately by matching customer data from your website to your Facebook profiles.
Set up pixel events: Click through to the Open Event Setup tool, enter your URL, and select events to track.
Confirm your pixel is working: Check your pixel's functionality with Facebook Pixel Helper. If it isn't working, a popup will indicate the error.
Add a notice to your website: Finally, it's time to let your current customers know you're using a pixel to comply with Facebook's terms.
How to create Facebook Ads
Follow these steps to create an effective Facebook ad:
Pick an objective: Consider whether you want to engage with customers, increase traffic, improve brand awareness, or any other objective..
Choose your audience: Determine potential customers according to selected demographics.
Select an ad destination: Decide where you want to run your ad on, whether on Facebook, Instagram, or Messenger.
Set your budget: Enter a daily or lifetime budget.
Pick a format: Select between a single image, single video, slideshow, story, carousel, or other styles of Facebook ads.
Manage your ad: Submit your ad and keep track of metrics to ensure it's delivered correctly.
The best practices to advertise your cleaning business on Facebook
80% of Americans are active on social media platforms but that doesn't guarantee that you'll reach them all. If you want people to subscribe to your cleaning business, keep these best practices in mind.
Set clear goals
When setting ad goals, you'll want to ensure they're measurable. For instance, if you want to increase profits, set a goal like "Earn $X in sales." On the other hand, if you want to increase brand awareness, it's better to track page follows and website visits.
Develop and engage your prospects
Selling your services without an established audience is not effective. If you are new to Facebook marketing, you'll want to do thorough market research to ensure you're advertising to the right audience.
Then, engage your followers s much as possible, keep your content plan consistent, and be responsive. Take lead management to the next level and keep track of your customers with customizable scheduling software.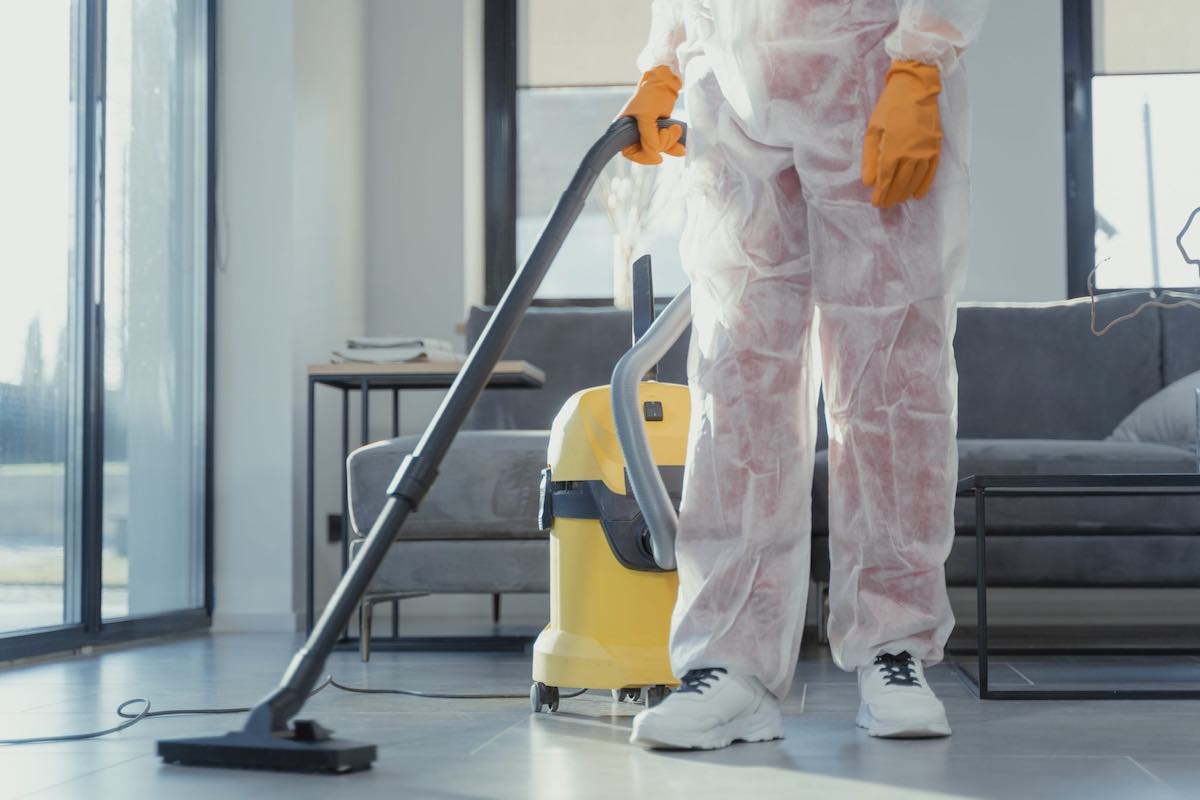 Image credit: Tima Miroshnichenko via Pexels
Cleaning service Facebook ad examples
Here are two examples to give you inspiration for when you start your content marketing journey:
Go Clean Co
Cleaning business clients love a good incentive, which is what Go Clean Co used to encourage audience engagement. They ran a 12-week cleaning challenge promoting an item giveaway to increase leads.
GreenHouse Cleaning Services
Potential customers like to see before and after photos when looking to buy a service. GreenHouse Cleaning Services published their customer's reviews with before and after photos as a marketing strategy. Promoting these images in your ads can give your audiences an idea of the quality of your work and encourage sales.
Key takeaways
Now that you know the basics of Facebook ads, it's time to summarize key learnings:
Focus on getting to know your audience and tap into their interests to garner conversions quicker.
Incorporate Facebook pixels into your website to track conversions more accurately.
Make sure your website is updated to support information that you share through your Facebook ads.
Facebook Ads for cleaning service FAQs
What are the best places to advertise your cleaning business?
Facebook is the best place to advertise your residential or commercial cleaning business, although you can also branch out into Instagram or Messenger depending on where your target audience is more active on.
How do I find the right Facebook groups for my home cleaning business?
The best way to find Facebook groups for your cleaning business is to understand your niche and find out where your customers are. You can also see what groups other company owners are part of to gain a better understanding of which Facebook groups to join..
How much effort should I put into Facebook Ads?
While you don't need to blow your marketing budget to create a successful Facebook ad campaign, dedicating time to crafting powerful content and monitoring your results goes a long way.
In conclusion
When it comes to spreading the word about your company, Facebook ads for your cleaning service business places you in front of the right people. Use it correctly and garner thousands of leads to drastically improve your bottom line.
If you're on the market for a tool that can help you manage your customers, invest in Method:Field Services. This all-in-one CRM platform automates repetitive administrative tasks, allowing you to focus on growing your cleaning business.
Strengthen your marketing strategy with Method:Field Services marketing tools!
Image credit: Ron Lach via Pexels