As contractors, invoices are one of the most important tools in your business. Well-made invoices allow you to collect payment and demonstrate that you run a professional and trustworthy business.
But how do you make great-looking invoices quickly and easily? Read on for the best way to make professional electrical work invoices and business forms.
What to include in your electrical invoice
Before making an electrical invoice, you need to know what elements to put in them. A good electrical work invoice should include the following.
Invoice number
Each invoice should have a unique number assigned to it. These numbers typically appear at the top of the document, so that anyone can spot them quickly.
An invoice number helps you:
Track all paid and unpaid invoices.
Pull up client payment history.
Examine your monthly revenue and business growth.
Keep a record of your income for tax purposes.
Invoice numbers should have a logic behind them – you don't start at one and count up for every new invoice. An effective invoice numbering method uses an alphanumeric system consisting of a client identifier and the invoice number.
For example, let's say you have two clients, Adam Smith, and Becky Wayne.
To differentiate between these two clients, you assign the heading of AS for Adam Smith and BW for Becky Wayne.
From there, you can assign numbers – Adam Smith's first invoice would be AS0001, and Becky Wayne's first invoice would be BW0001. Each subsequent invoice will count the number up.
Invoice due date
Invoice due dates are the date on which you expect to receive payment. This is essential to your electric service invoice since it outlines when you get paid.
As customers can be slow to pay your invoices, you may want to set a due date several days before you need the money to act as a buffer period in case the client is late.
If you need the money to be paid out precisely at the due date, remind the client about it when sending your electric business forms and include it in your payment terms for electrical work.
You can also impose a penalty on late payments to encourage your customers to pay on time.
Contact details
Contact details in an electric service invoice serve two purposes:
Inform the client on how to reach your company.
Represent your branding, so the customer remembers you.
Your contact details need to be written clearly on the electrical work invoice. Most invoices' contact details include:
Business address.
Telephone number.
Email address.
Contact person.
Your company logo.
Material and labor costs
Many clients want to know what materials and labor you plan on using for the electric service job for transparency.
Most do this to ensure everything is accounted for and all expenses are necessary. After all, some electricians do charge unreasonable service fees for subpar work.
As an electrician, it's your responsibility to bill your customers honestly — based on the materials bought and work hours spent.
If you hire subcontractors (such as painters or plumbers) or need to apply for an electrical permit for the job, these costs should be clearly listed in your invoice.
Payment schedule
Not all invoices need to be paid in one go. A payment schedule section contains the payment terms for electrical work based on what was agreed.
There are generally three types of payment terms for electrical work:
The customer pays 100% in advance.
The customer pays 100% upon completion.
The customer pays part of the bill as a deposit, and the rest is paid upon completion.
Sales tax
Many electrical business transactions involve a sales tax imposed by the government.
As the vendor, you're responsible for paying these taxes every year. However, you can pass on this tax burden to the customer by adding an extra cost to your invoice for electrical installations.
For example, let's say that the tax rate for electrician services is 2.5%. On a light fixture installation job worth $400, the tax should be $10. Instead of billing the client $400, you can bill the client $410 to cover your tax, allowing you to receive 100% of the payment for the service.
Pro-tip: Work your local sales tax into your payment terms for electrical work, so this doesn't become an issue for you or your customer.
How to make an electrical work invoice
Now that you've learned what goes into an invoice let's go into invoice types, why you need to make them, and how to do so.
Why do you need to create professional and detailed business invoices? Here are some reasons why:
Most people don't understand electrical systems, so a detailed invoice lets customers know what they're paying for.
Detailed invoices record your past jobs. You can pull them up to review past earnings or use them as a reference for what you need to buy or who you need to hire for similar jobs.
Professional invoices give you credibility. If the client trusts you, they're likely to come back for more work.
To help you create an electrical work invoice that wins and retains customers, here are some invoicing best practices to keep in mind.
Strive for clear and honest communication with your customers. Discuss your main cost and payment terms for electrical work upfront and make it clear when additional costs arise while the project is in progress. Don't hesitate to ask your customer about late payments, as well.
Stick to your rates. Some people like to re-negotiate rates in the middle of a job, so you must be firm. Having a professional electrical work invoice goes a long way in solidifying your rates.
Read up on tax laws in your area. Some states don't tax labor costs but tax the materials you buy for the job instead. Be careful when doing work outside your state because the tax laws in your area may not apply.
Notify clients if you decide to apply a discount on their bills. This lets them know they're getting a great deal and boosts the likelihood of them returning for more business.
State how they can pay you. List several payment methods like bank transfer and accepted credit cards on your invoice document so customers don't have to ask how to pay you.
Give customers a proforma invoice for big jobs. Proforma invoices are "previews" of the invoice you'll charge at the end of the job, which helps customers prepare for the actual bill.
Now that you've learned the basics, below are the three main ways to create an electrical work invoice.
Spreadsheet
Making an invoice with a spreadsheet is one of the easiest methods because spreadsheet apps like Google Sheets and Excel are popular.
Some of the benefits of using spreadsheets for your invoices are:
Spreadsheet apps like Google Sheets and Excel are free or come bundled with your computer.
Anyone can use spreadsheets with minimal training.
You can customize spreadsheets to your needs.
However, there are also some drawbacks if you make invoices with spreadsheet apps:
Spreadsheet apps aren't secure, so your data may be compromised.
Organizing your invoices may be challenging since you're using regular folders.
It's easy to end up with out-of-date or wrong information and multiple versions of the same electrical work invoice.
That said, spreadsheets are an excellent place to start if you're a new business owner or can't afford professional software. Here are the steps to making an electrical contractor invoice template free with spreadsheets:
Open your spreadsheet app.
Input your company name and contact information at the top of the document.
Create columns for line items, price, and total.
Save the invoice so you can use it as an electrical contractor invoice template later. Whenever you want to bill a client for your service, fill in the template and send it to them as a PDF.
To kick start the process, below is an electrical contractor invoice template free!
Electrical invoice template
There are thousands of electrical contractor invoice template free on the Internet these days. Many of these templates are quick to download and better your invoicing process.
An electrical work invoice template makes invoicing easier by providing the following benefits:
Invoice templates are usually well-made and look more professional than spreadsheet invoices.
The content is pre-made, and you can modify it to suit your needs.
They're very easy to obtain and use.
While an electrician invoice template has many advantages, there are some caveats you need to keep in mind:
The best-looking templates tend to be paid templates.
The customizability of these invoices may be limited.
If you're looking to level up your invoicing game, that's where a software solution comes in.
Get your free electric bill invoice template
Get paid sooner with your free electric bill invoice template!
Tweak it to reflect your business and start billing jobs in a matter of minutes.
If you don't see the download form, download template here.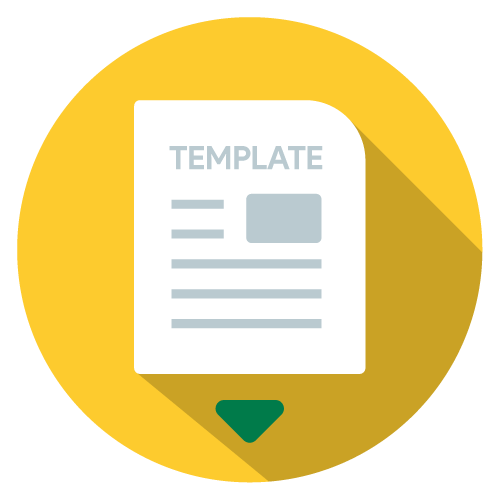 Electrical contractor software
In this case, we saved the best for last — creating electrical service invoices through professional electrical contractor software.
The right software doesn't just allow you to invoice faster but also more efficiently. All of which means you book, complete, and get paid for more appointments.
Some benefits of electrical contractor software include:
An instant quote-to-invoice conversion tool that gets you paid faster.
A variety of integrated payment methods for your customer to choose from.
Mobile apps that facilitate on-the-go communication and updates.
Job tracker that monitors work progress and billing.
Optimize your electrical work invoice with Method:Field Services
Creating professional-looking invoices quickly is one of the keys to retaining clients and encouraging them to come back for more work.
While spreadsheets and invoice templates are fine when you're just starting, we recommend that you use professional contractor software like Method:Field Services to create invoices.
Below is an example of what the tool can do for you.
With Method:Field Services, you automate every aspect of your business — from job scheduling to invoicing. When it comes to invoicing electrical work, here's how it benefits you:
Turn your electrical work orders into professional invoices in just a few clicks.
Collect e-signature approval and online payments from your customers while on the job site.
Eliminate double data entry and administrative work with its two-way sync with QuickBooks and Xero.
Easily view your customer's full service history to ensure no job goes unbilled.
Equip everyone on your team with invoicing data that's accurate and up-to-date — no matter their location.
Method:Field Services save you from manual invoicing, so you get more service work done and earn more.
Sign up for a free trial of Method:Field Services today!
Image credit: Minerva Studio via Adobe Stock