While it may sound boring and time-wasting, paperwork is integral to an electrical business. Electrical business forms like estimates and work orders help organize your business process and keep things easy to track.
Want to learn more about how to use business forms to improve your business processes? Read on for:
The benefits of electrical forms for your business.
A free electrical invoice forms template.
Best practices and electrical invoice example.
Why do you need electrical business forms?
You may find yourself asking why you even need electrical business forms in the first place. Even if you run a small electrical contracting business, there are plenty of benefits to keeping your documents in order.
Here are four reasons why electrical business forms are important!
Ensure smooth operations
A business form is designed to make a certain task or process easier. For instance, an estimate form allows you to collect the information you need to give your clients an accurate electrical work estimate.
If you already have a business form template, all you need to do is fill out the required fields vs. making a new document on Google Sheets or Excel each time.
This saves time and effort, helping your team get to the money-making work as soon as possible.
Eliminate errors
Business forms make it easy to spot errors because they clearly communicate details. Better yet, they outline exactly what you need to include!
If you find an error, you can fix it right away, reducing or even outright eliminating the costly impact of mistakes. This is especially true if you catch the error before handing the document to your customer for review or approval.
Present your company as professional
Making a good impression is one of the best ways to secure repeat business. That's why you need to craft professionally-made and good-looking electrical business forms.
When your clients and partners see these forms, it demonstrates the thought and care you put into how your business operates, leading them to trust your company.
Build your brand
As a business owner, you should seize opportunities for branding your company.
Adding your company logo and contact details to each business form helps people remember who you are and what you can do for them. If people remember you, they're more likely to call you for future jobs.
Your must-have electrical business forms
What business forms does your electrical company need? Three forms are essential to your business.
Estimate form
Job estimates are documents that contain a rough calculation of how much you think the job would cost. After your team examines the customer's home or building, this is usually the first step in landing electrical work.
Note that an estimate is not a quote.
Estimates aren't legally binding, and the numbers you give can be a ballpark figure, not what you'll actually charge. If your customer decides to move forward after the estimate, you can draw up more detailed costs to create a proper quote.
Work order form
Sometimes known as job orders, job tickets, or work tickets, work order forms contain detailed project notes of what's to be done.
Work orders are created based on the customer's requirements and needs. They detail the deadline, urgency level, and necessary steps to complete the job, resulting in a comprehensive project request.
Once this work request is filled out, the technician will go to the job site and perform the necessary electrical equipment maintenance or electrical installations based on the work order form.
Electrical business invoice form
The invoice is arguably the most crucial business form in your electrical contractor business.
Invoices are documents used to request payment from the client. You can then use this data to create financial reports, resolve customer disputes, and prepare for sales tax filing.
In addition to requesting payment from the buyer, electrical work invoices are often kept as records of past business transactions for accounting purposes.
This data can then be pulled up to create financial reports, resolve customer disputes, and prepare for sales tax filing.
Get your free electrical invoice forms
Many businesses use editable and downloadable templates for their business forms. Instead of creating forms from scratch, you can modify existing electrical invoice form templates to fit your needs.
Here is an electrical invoice example you can download, make your own and use to strengthen your invoice process.
Turning to a software solution is a smart choice if you want to enhance your electrical business' operations even more. More on this below.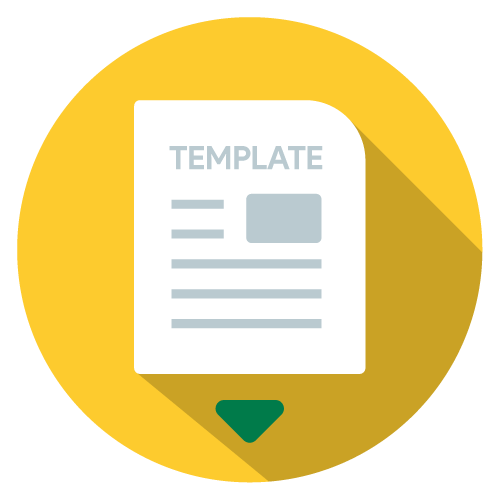 Get your copy
Skip the paperwork with Method:Field Services
By implementing the right field service software, there's an easier way to create electrical contractor business forms and keep track of documents.
Method:Field Services deals with all the time-consuming paperwork, so you don't have to. With one app, you can manage all administrative tasks like invoicing and task scheduling within minutes.
You can also use its mobile app to communicate with field teams – anywhere, any time.
Method:Field Services boasts features like:
Instant estimating and invoicing: Convert estimates into invoices so you can get paid as soon as possible.
GPS-aided dispatching and navigation tools: Assign technicians to jobs and automatically plot out the best route to get there.
Accounting software integration: Automate your financial management by integrating Method with QuickBooks.
Time tracking: Say goodbye to manual time tracking with Method's mobile solution that syncs time entries back to QuickBooks for payroll.
Below is an example of what your workday could look like with Method:Field Services.
For all of its features, Method:Field Services is worth the money. Get started today with a free trial.
Conclusion: The value of electrical business forms
While it may seem like a lot of work, proper paperwork helps your business thrive by:
Increasing efficiency.
Reducing errors.
Boosting your credibility.
There are many ways to create electrical business forms, from Google Docs and online templates to dedicated field service apps like Method:Field Services.
If you're looking for ways to improve your operations and customer experience with automation, then Method:Field Services is the right choice for you. Get started below.
Sign up for a free trial of Method:Field Services today!
Image credit: Sami Abdulllah via Pexels