Getting a signature and doing the job are only your first steps. Billing is the final and most crucial stage in your electrical business.
Billing can be a scary word, but it's without question that you need to set a standard for it. This way, all parties involved in your business arrangements remain in the loop about payment expectations.
It's your chance to leave a lasting impression on your customers and ensure that you get paid on time. So it's important to deliver clear, concise, and timely invoices after each job.
Our investigation demonstrated that creating an electrician invoice template Excel sheet is the quickest way to ensure that your invoices stay consistent and transparent. Using templates means that you barely need to lift a finger when sending invoices – this will save you tons of time and money in the long run.
In this article, you'll receive instructions on everything you should include in an electric bill invoice template, as well as a few tips on how it simplifies your process to get you paid faster.
Electric bill invoice 101
As per our expertise, an electric bill invoice is a document that you present to your customer detailing the work that's been done and the final cost.
Typically, you present this invoice to your customer once the job is complete and they are satisfied with your work.
If it's a large electric job in the city, for example, it's good to deliver multiple invoices throughout the job. This way, your customer can pay in installments, as opposed to facing one large bill at the end.
There are two main factors to consider when creating your electrical invoices. They are:
The format of the invoice.
The content of the invoice.
Although the content of your invoice may change based on the job and your customer, the format should stay relatively the same. Based on our observations, consistency standardizes your customer service workflows and helps answer any questions people may have about their bills.
The best way to ensure consistency in your electrical invoices is by creating an electrical bill invoice template.
What is an electric bill invoice template used for?
An electrical bill invoice template is a form that has your invoice fields ready to go. Once you complete a job, all you have to do is plug in the numbers to generate a final invoice to your customers.
Based on our firsthand experience, most invoices feature the same general information, meaning that you could use a template for different purposes. For example, the same document could serve as an electricity bill or a utility bill template. 
This saves you from creating thousands of invoices from scratch every year for the same products or services, which allows you to focus your time and energy into other business matters.
As a result of having easy-to-follow guidelines, you deliver your invoice quicker, get paid sooner, and keep your revenue flowing.
When it comes to creating your electric bill invoice template, you have several options, such as:
A Google Sheets electrical invoice template.
An electrician invoice template Excel file.
Downloading a basic invoice template online.
Through our practical knowledge, we know that both Excel and Google Sheets are popular options for creating the best electric invoice template, so let's walk through how to create your own electrician invoice template Excel sheet.
What your electric bill format in Excel should include
The purpose of your electrician invoice template Excel file is to provide your customer with the following billing details:
The work that's being billed.
The amount your customer owes.
When, where, and how to pay.
So you don't want to leave anything out.
Drawing from our experience, an electric bill invoice template with the standard fields in place is the best way to ensure nothing slips through the cracks. Just make sure to delete any sample text in your template.
Below are the key electrical work invoice details that your electric bill format in Excel should include.
Your company details
At the top of your electrician invoice template Excel sheet should be your business information and contact details. This is important for your customers' records, and in case they need to get in touch with you about their bill.
Include company details such as:
Company name.
Phone number and email address.
Name of the electrician on the job.
What's more, you should include your customer contact information as well to ensure that your invoice is delivered to the right area and person.
Material and labor costs
A key part of your electrician invoice is the breakdown of costs.
There's nothing worse than presenting a customer with the total cost of the job and receiving pushback or disagreement.
Without a rigid breakdown of the costs of the job, you don't have any proof you can show your customer for them to compare with that final number. This leads to angry customers and puts your business at risk.
Detailing the cost of materials and labor avoids confusion and emphasizes your transparency. And breaking down the categories that comprise your expenses sheds light on your pricing strategy.
It can be hard to gain votes of confidence from your customers, but our research indicates that transparency ensures that they won't regret signing a contract. Be sure to include information such as:
The hourly rate of your electrician.
Total number of hours worked on the job.
A complete list of material used and quantity.
Price of materials per unit.
Utility bill expenses such as electricity, water, and natural gas.
You don't need to account for every single kilowatt your tools use, but power consumption is high on every electrical job site, so utility usage should factor into your overall cost.
Then, don't forget to calculate the total amount due!
Payment terms
No matter how well you break down the costs of the job in your electrician invoice template Excel sheet, if you don't provide payment information clearly, you put your revenue at risk.
An electric bill invoice template is a great place to explain your prices and payment terms. It ensures that your customer has all of the information they need in one place.
Your payment terms typically include the date payment is due or how much time your customer has to make payment upon receipt of the invoice.
If you and your customer agree on a payment plan, include each payment due date with day, month, and year to avoid ambiguity.
Our findings show that it's also a good idea to have a section in your electric bill format in Excel explaining any additional charges you might impose. 
For instance, you should include your procedure regarding overdue payments — including any late fees or penalties.
Make sure to send a letter with reasonable notice to your customer before deciding to charge them more than the initial amount. This helps you avoid adding even more gas to the fire if your customer gets upset.
Payment methods
The last piece of information your customer needs is how to make their payment.
First, detail how you accept payments, whether that be:
Next, list your accepted payment methods. If you take credit card payments, include the credit cards you accept. You can even mention which payment type and card provider you prefer. The easier you make it for your customers to access these payment methods, the more likely you are to receive payment.
An electrician invoice template Excel sheet increases your efficiency in the long run, but as indicated by our tests, it takes time to create the initial template. If you have concerns about that, we've got you covered.
Skip Excel: Download your electric bill invoice template
No one wants to navigate Excel if they don't have to. Well, you don't have to.
Go straight to the part where you boost efficiency by downloading your free electric bill invoice template, among other helpful template PDFs, in just a couple of clicks – no sign-up or registration required!
Simply modify it to reflect your business, and you're ready to bill any job in just a few minutes. You can consider it as a utility bill generator, too, because it's the perfect template for Internet or utility bills. With a few minor tweaks, you can easily include whatever utilities you're charging for.
You should be able to download the template to any device, including your mobile device.
If you don't see the download form, download your template from this web page.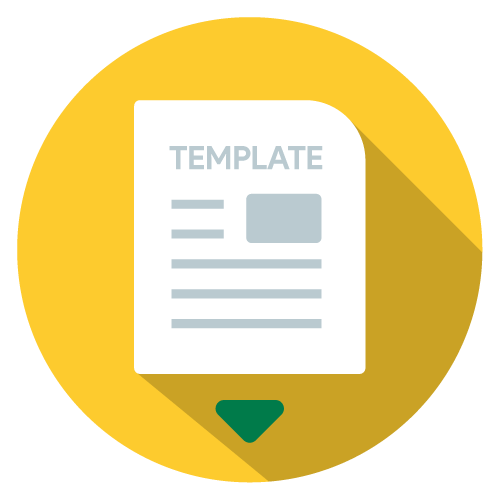 Electric bill invoice template transforms your business
Amongst the several electrical business forms you present to your customer, an invoice is the one that ensures that you get paid. Document management is tough enough without having to draft a new invoice from scratch every time you bill someone.
After putting it to the test, it's clear that an electric bill invoice template ensures that you include the relevant information your customers need to make their payments on time. As a result, you get paid sooner and grow your electrical business.
Check out this blog in our library to learn how electrical invoice software drives even more efficiency.
Automate your invoicing process with a free trial of Method:CRM.
Image credit: Kindle Media via Pexels