You've gathered all the customer information you can dream of through your CRM system, but now what? How do you make sense of the CRM and customer experience data you've worked so hard to collect?
Learning from your CRM and customer experience data is most valuable when it comes to understanding your customers and improving their satisfaction levels.
With the right approach, you can use your findings to identify trends, uncover insights, and make meaningful changes to your business that create bigger and better opportunities.
Read on to learn more about how you can use your CRM and customer experience data to its fullest potential.
What is customer service software?
Customer service software is a system that allows you to manage customer support tasks and simplify your customer service process.
Customer service software typically features things like:
Contact management tools.
Automated help desk options.
Self-service portals.
Ticketing systems.
Using customer service software improves your response times and caters your service. What results are happier customers and a better groundwork for more business opportunities down the line.
How does customer service software work?
Customer service CRM software works by providing you with digital tools to streamline and tailor your customer service.
This type of software saves you time by automating routine tasks like:
Responding to questions.
Addressing complaints.
Resolving recurrent issues.
You can set up most CRM systems to automate these tasks across multiple communication channels. Additionally, customer service CRM software typically provides you with analytics to better understand your customers' needs and expectations.
Why do small businesses need customer service software?
First and foremost, customer service CRM software helps your business by making it easier for you to help your customers.
This is especially important for small businesses that have built a reputation on personalized service.
Implementing customer service CRM software allows you to automate several customer support workflows. In turn, you have additional time and resources to strengthen your interpersonal areas of customer service.
Why use a CRM for customer service?
A CRM is a good idea for any business to stay organized, try out marketing strategies, and increase profitability. But it's also great for your customer service because it:
Gives you and your customers a complete view of your interaction history across all channels.
Accelerates and automates customer support.
Allows your customers to self-serve.
Provides easy access to a knowledge base.
Complete history of your customer interactions
Most likely, you're handling dozens of customer interactions every week (or more!). So naturally, it's impossible to remember all the meetings, emails, and phone calls you've ever had.
CRM software keeps track of every customer interaction with your business, so you don't have to. It gives you a convenient view of your interaction history in every stage of your sales funnel.
Automated tracking eliminates issues of human error and helps your business stay organized. It supports both you and your customers, as you can provide them with any information they request concerning their history with you.
Faster customer support
When it comes to customer support, it can sometimes take several months to hear back from a company. Others might never get back to you at all. With a customer service CRM software, your customers get the quick support they need.
Through customer support features like online portals, your customers can solve problems independently, 24/7. This means that your employees don't need to be on the job for your customers to receive support.
What results is that your customers receive better and faster support not just through these CRM and customer experience tools, but from your employees as well.
Empower your customers to self-serve
One of the best ways CRM and customer experience work in tandem is when you provide your customers with self-service options. A customer service web portal, for example, allows your customers to access information and solve problems all on their own.
Some popular self-serve features you can provide your customers include:
Access to documentation like estimates and bills.
Adjustable account settings.
The ability to make and track payments.
Offering self-sufficient support tools saves you time and money. Only when your customers have exhausted their portal options will they need to seek help from your staff.
Knowledge base for your customers
Customer service CRM software makes it easy for your customers to access crucial information about your products and services.
Examples of on-demand information that you can make accessible to your customers include:
Educational resources, like manuals, help guides, and FAQs.
Community discussion forums that enable communication with and between your customers.
Customer feedback surveys and previous results.
By consolidating helpful information for your customers and reducing requests for your customer service reps, you save aggravation on both sides.
In some cases, you can automate these knowledge bases so that they contain more information and solve more problems with each query.
CRM and customer experience: The benefits
1. Stay in touch to drive repeat business
One of the best things about a CRM is how it connects you to all your customers, regardless of how much of a history you've established with them.
Acknowledging an existing customer relationship, no matter how substantial, shows customers that you're organized and that you value their business. Even the smallest initial interaction can lead to an indispensable business relationship.
Plus, your sales pipeline is much more manageable when dealing with repeat customers.
Simply put, tracking your history with customers shows that you care. As a result, it's much more likely that they'll return to your business.
Not to mention, with CRM and customer experience software, you're not just more likely to drive customer loyalty. Chances are, you'll acquire more leads through word of mouth as well.
2. Quick response to your customers' queries
Implementing a CRM removes barriers that keep your customers from getting quick and accurate solutions to their problems.
With CRM and customer experience platforms, gone are the days of long turnaround support times. Through automated customer support CRM tools such as web-based portals, your customers can solve problems instantly and independently.
In most cases, your customers' problems will overlap and be relatively easy to solve. So, you can make standard solutions for recurrent issues, where your customers don't need to wait on external factors.
3. Fulfill your customers' needs
With a CRM system, you're more capable at handling customer wants and needs. Incorporating CRM and customer experience software means your customer-facing workflows are all individually tailored.
Just because you provide your customers with the same products or services doesn't mean all their needs are identical. With a focus on customer experience, you ensure that every individual in your diverse customer base is satisfied with your business.
4. Create personal relationships
In simplest terms, doing business is about nurturing and developing personal relationships. Whether you've built those relationships already or have plans to, CRM systems exist to help you with the process.
The stronger your relationship with a potential customer, the more likely you are to find opportunities to increase your revenue. It's more than just customer retention. Customers that feel connected to your company return with more business, and sometimes even with more customers.
So, taking advantage of CRM and customer experience software boosts your ability to build relationships and expands your scope for discovering new customers.
What are some best practices for customer support software?
Customer support software varies from system to system, but the most successful ones:
Let customers decide when and where to meet if necessary.
Connect customer service and customer success.
Have capacity for customization.
Meet your customers on their terms
Customer support software is especially great at empowering your customers more than is otherwise possible.
Take face-to-face meetings, for example. Typically, your customers need to contact your sales representatives, who then need to find availability in their schedules (or vice versa). Once they've figured that out, your sales reps need to give your customers a place to meet. This is usually on company property, which can be a hassle.
Instead, with CRM and customer experience software, your customers can meet with your support staff on their terms.
You can give customers available blocks of time to choose from and then meet them somewhere you both agree to. Plus, you can automate this process, so customers don't need to contact anyone to arrange a meeting.
Not to mention, with the self-service options that most of these programs offer, you'll cut the need for most in-person meetings anyway.
Merge customer service and customer success
Customer service and customer success are two sides of the same coin. Both help your customers in different ways. But at their cores, the two exist for the same purpose — to drive customer satisfaction.
Customer service is helping people when they need it, while customer success is about helping people use your products or services to achieve their goals. But good CRM and customer experience software recognize the significant overlap that these business methods have.
These kinds of platforms merge customer service and customer success by giving customers the tools to educate themselves and solve problems regarding your business.
In a way, this makes each customer their own personal support rep, even before your staff is brought into the mix. What results are more efficiency and happier customers.
Make personalization possible
Finally, with CRM and customer experience software, you can personalize your service to each customer.
When customers engage with your business, they want to feel seen and heard. There's no better way to do that than considering their wants and needs in your products or services.
With a CRM, you provide personalized experiences to each of your customers without putting in any extra effort.
Factors like account settings, branding, and customizable dashboards all play a part in your ability to provide personalized customer journeys.
With the right customer experience strategies, you can check all these boxes and exceed customer expectations. Personalized service across a diverse demographic gives you a far greater reach and satisfaction rate than when you only target one type of customer.
Bridge the gap between CRM and customer experience with Method:CRM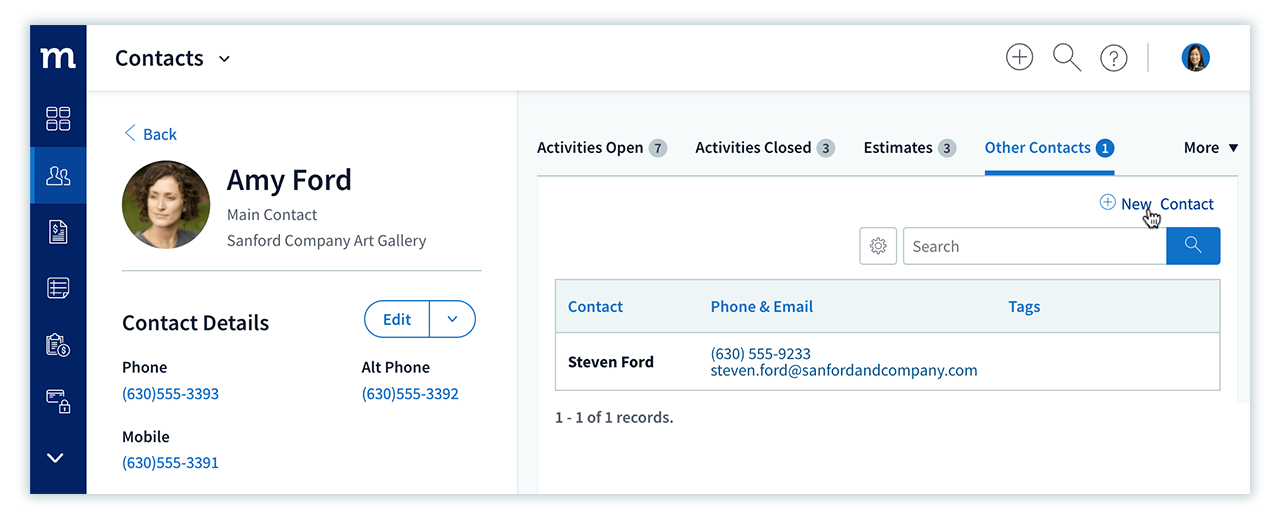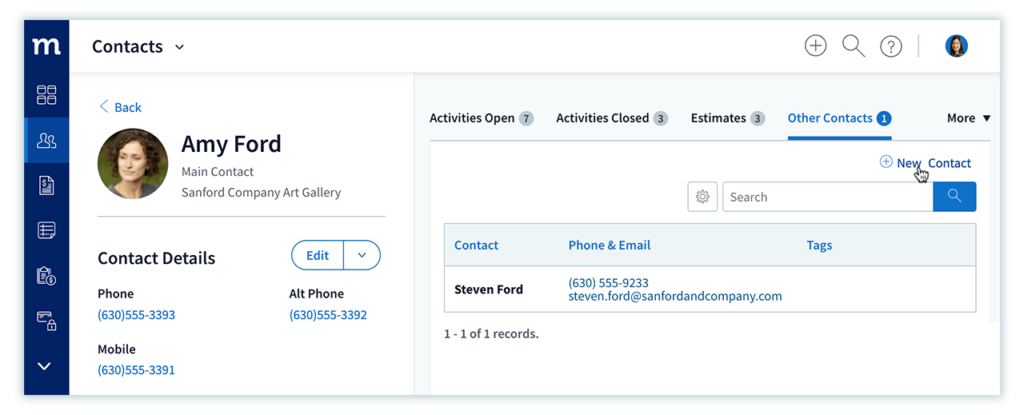 Generally, providing a positive customer experience means more work for you and your employees. But not with Method:CRM. Method understands that CRM and customer experience go hand in hand.
Method:CRM is the perfect solution for those who want to provide better customer service, even as business growth makes it increasingly hard to do so. It's designed to make your life easier, so you don't need to worry about elaborate, expensive plans, or a steep learning curve.
Method gives you loads of service tools and lets you automate several customer-facing workflows.
Some of the ways that Method simplifies these workflows are through:
Customizable, self-serve, cloud-based customer portals.
Drag-and-drop workflow automation.
A centralized view of contact details and history on a single platform.
A mobile app.
See Method: CRM's pricing plans here.
Recap: How CRM and customer experience overlap
All in all, CRM and customer experience overlap in more ways than they differ.
With Method:CRM, you can automate several business practices that revolve around customer experience management, such as:
Keeping in touch with customers.
Responding in a timely manner.
Fulfilling customer needs.
Harnessing personal relationships.
Method:CRM recognizes that CRM and customer experience are inseparable. And its suite of CRM tools supports your mission to give customers an experience they won't forget.
CRM and customer experience FAQs
What is a CRM system in customer service?
A CRM (customer relationship management) system in customer service is a customizable software that centralizes and automates your customer service workflows.
At its core, a CRM is designed for contact management, but it offers much more. It's the perfect tool to stay organized and give your customers the attention they deserve, even as your business grows.
How can CRM improve customer experience?
CRM improves customer experience in several ways, including:
Faster turnaround time for support.
Self-serve options.
Detailed, organized information for every customer.
Which CRM is best for customer experience?
Method:CRM is the best CRM for customer experience. It offers several features that improve customer experience, such as:
Customer support workflow automation.
Self-serve web-based portals.
Personalized service.
See for yourself what Method:CRM is all about!
Image credit: Vanessa Garcia via Pexels