In today's competitive environment, it's becoming more important than ever to invest in small business customer experience. But how do you go about creating an enjoyable experience that keeps customers coming back?
Through this blog post, you'll answer the question, "How do CRM systems improve customer experience?" You'll also learn some tips to get the most out of your CRM and improve your small business customer experience.
Let's jump right in!
What is a CRM?
To answer the question, "How do CRM systems improve customer experience?", first let's take a look at what a CRM is.
Put simply, Customer Relationship Management (CRM) is a tool for managing all your company's relationships and interactions with customers and leads.
A good CRM:
Simplifies processes.
Strengthens connections with customers.
Improves profitability.
What is customer experience?
Customer experience often gets mistaken for customer service. But, whereas customer service is a single event in the customer journey, customer experience (CX) refers to your customer's holistic perception of their experience with your business or brand.
CX encompasses how you interact with your customers at every stage of their buying journey, including your marketing, sales, and customer service efforts.
Why is customer experience important to small businesses?
Huge corporations have the resources to provide the best possible customer experience, but it's easy for cash-strapped small businesses to overlook the importance of investing in CX.
However, failing to have a customer experience strategy has a negative impact on your brand, as well as your bottom line.
In fact, according to PWC's Future of CX report:
A positive customer experience results in a 16% price premium and increased loyalty for a product or service.
32% of customers would walk away from a brand they love after one bad experience.
82% of US customers and 74% of non-US customers crave a more human experience in the future.
To put that in simple terms, your small business earns more sales, customer retention, and strong relationships when investing in customer experience.
How do CRM systems improve customer experience?
So you've seen why small business customer experience is crucial to stay ahead of the curve. But what role does a CRM play?
It's time to answer the question, "How do CRM systems improve customer experience?"
Keep in touch with your customers
When it comes to providing a great small business customer experience, ongoing and meaningful communication is vital. Each interaction we have with a customer influences their decision between staying or going elsewhere.
So how do CRM systems improve customer experience to ensure customer satisfaction and loyalty? One answer is by helping you keep in touch!
A CRM tracks and stores customer data such as:
User behavior.
Purchase history.
Conversations.
Sales interactions.
It tracks customer behaviors through your website, social media, and marketing campaigns. Then, it guides your customer through the sales funnel by alerting a sales rep of their interest or sending a triggered email.
With this information, you can keep your customers updated on company news, sales, offers, campaigns, or other initiatives. A CRM also segments your customer base so that you send the right customers the right message.
Personalize your communications
Even as a small business, you're faced with an overwhelming list of contacts. It's difficult to determine who in that list actually wants to see an email about your new product.
A CRM makes it easy to identify the right contacts by segmenting your contact lists based on criteria. These criteria can be location, gender, age, buyer stage, and more.
As a result, you send emails that reflect customers' preferences, interests, and values by segmenting recipients into groups using your CRM. So, even though your responses are automated, they are not impersonal. Instead, your email interactions are tailored to each customer.
The useful information that your CRM captures over time helps you give customers a unique experience. The software automatically pulls data from your contact information in order to customize each customer interaction. For example, you can automatically add their name to emails or predict when they call.
When customers receive an email with a personal touch, it signals that you've specifically tailored your message to them, making it feel less like spam.
Ensure a consistent customer experience
When it comes to small business customer experience, consistency plays a big role in building a strong customer relationship.
An effective CRM:
Tracks all your customer interactions and unifies your communication channels.
Stores all your customer information in one place.
Streamlines customer communication.
If a customer chats with a representative today, they shouldn't have to repeat all the information they sent in an email yesterday. Customers need quick and appropriate responses with consistent messaging whenever they reach out.
And CRM systems allow you to accomplish this by automating responses, support requests, and more. As a result, you ensure consistent communication while learning where to improve processes.
Centralize your customer information
A CRM provides a centralized database with all your customer information. Storing all your information in one place makes it easy for anyone in your company to access it when needed.
For example, if a customer has previously interacted with your company, your sales representatives can see what products that customer is interested in.
A CRM tracks all your customer interactions, which guide your marketing efforts and sales pitches. Without having to dig through files and records, you save time and elevate your small business customer experience.
Provide fast support
Today, customers expect you to provide everything in an instant — and that includes answers. Luckily, a CRM sends out internal notifications so your team can deal with a customer the second they send a service request.
With time-based alerts, you'll never worry about customer requests falling through the cracks. Take it a step further by connecting your CRM with Google Chat, Slack, Telegram, or the other communication channels your team uses.
If you notice multiple customers reaching out over the same problem, you can even save your solutions and responses in your CRM as email templates to accelerate customer support.
Additionally, a CRM increases your capacity to get customer feedback through automated surveys, scheduled follow-ups, and emails that measure customer satisfaction.
Better yet, offering self-service portals empowers customers to get the information they need through your knowledge base, FAQs, and more.
Small business customer experience tips
As a small business, it's intimidating to start prioritizing customer experience. Where do you start? Here are some tips to help you achieve the best small business customer experience!
1. Learn from customer feedback
Now that you've answered the question, "How do CRM systems improve customer experience?", you know that they increase your capacity to gather feedback. But in order to really improve your small business customer experience, you need to learn from this feedback.
For example, if trends show that many of your customers face issues with customer support, then investing more in training or resources for your staff will enhance your small business customer experience.
As a small business owner, always make sure that you guide your efforts by your customers' opinions. Whether it's through customer surveys, open invitations, or online platforms, your customers will be pleased to know that they're being listened to.
2. Map your ideal customer journey
The next tip to create an exceptional small business customer experience is to map your ideal customer journey. It's hard to see where your opportunities and pain points lie when you don't fully understand your customer journey.
Journey mapping involves creating customer personas. It means identifying your customers' goals and listing all the touchpoints they interact with.
By breaking down the activities in each phase of your customer journey, you'll fully understand your customers' needs to create the best small business customer experience.
3. Look for pain points in the journey
Pain points are moments in the customer journey that cause your customers frustration and give them a negative perception of your company. They are the root cause of a negative small business customer experience, so identifying them should be a priority.
Using analytics tools that measure customer experience and satisfaction is a good way to identify pain points. Customer feedback provides valuable insights — and it isn't just limited to surveys.
You can reach out via email, SMS, or even live chat to dig deep into what your customers think about your small business customer experience.
Take the time to identify your customers' biggest frustrations and work out solutions for them. For example, if they're frustrated by long wait times for support, then offer self-service options through customer portals so they can resolve issues quickly and independently.
4. Standardize operations to eliminate inconsistencies
As a small business, you have limits in terms of your finances and staff. So, in order to keep your customer experience consistent, accurate, and pleasant, automate what you can. By automating low-level, repetitive tasks, you save time and increase productivity.
Although each customer experience should be a little different from the last, standardizing it to make experiences similar ensures:
Increased efficiency.
Consistent service.
Fewer errors and oversights.
Increased accountability.
As your team delivers using a standardized approach, they provide the most streamlined service. And when you clearly define, document, and review your processes to uncover inconsistencies, your team is less vulnerable to errors.
5. Put your customers first, always
Using a 'customer first' strategy means putting your customer at the center of everything you do and every decision you make. When you prioritize your customers ahead of your products and services, you stay ahead of the competition.
Customers want to know that someone is listening to them. And they want to reach out in ways that they feel comfortable. That's why you should offer multiple channels for them to contact you.
It's important to ask questions on social media and surveys. But to truly listen and amplify your small business customer experience, you need to respond and make the necessary changes.
Whether it's improving the live chat feature on your website or switching to better product packaging, the best way to show customers you hear them is by turning their feedback into actionable changes.
Build strong customer relationships with Method:CRM
So you've looked at the tips to build a good small business customer experience. But imagine having a powerful tool that transforms your customer experiences for you? Enter Method:CRM.
With Method:CRM's customer portals, your customers are empowered to manage their relationship with your business, on their own schedule. They're no longer getting frustrated by long wait times when sending you emails.
Customers have 24/7 access to their accounts, where they can update their information independently. Better yet, they can view and pay their invoices online at the click of a button. Gone are the days of chasing your customers for a payment!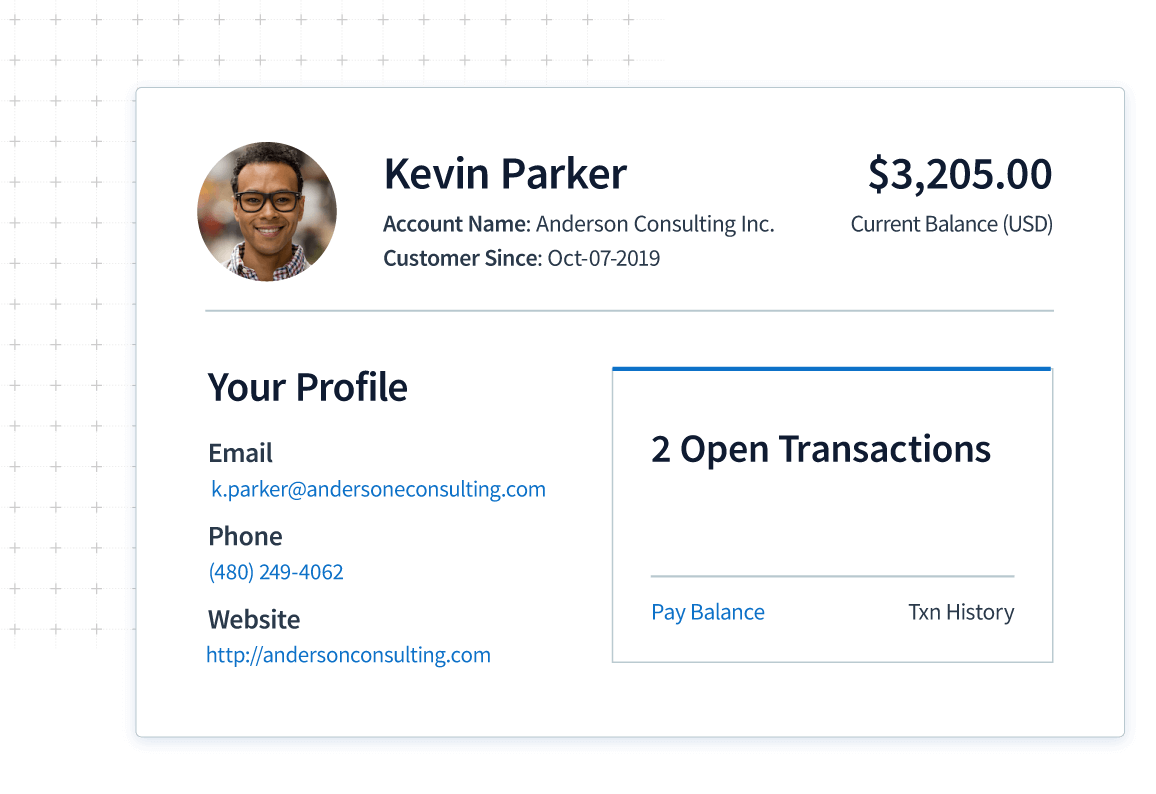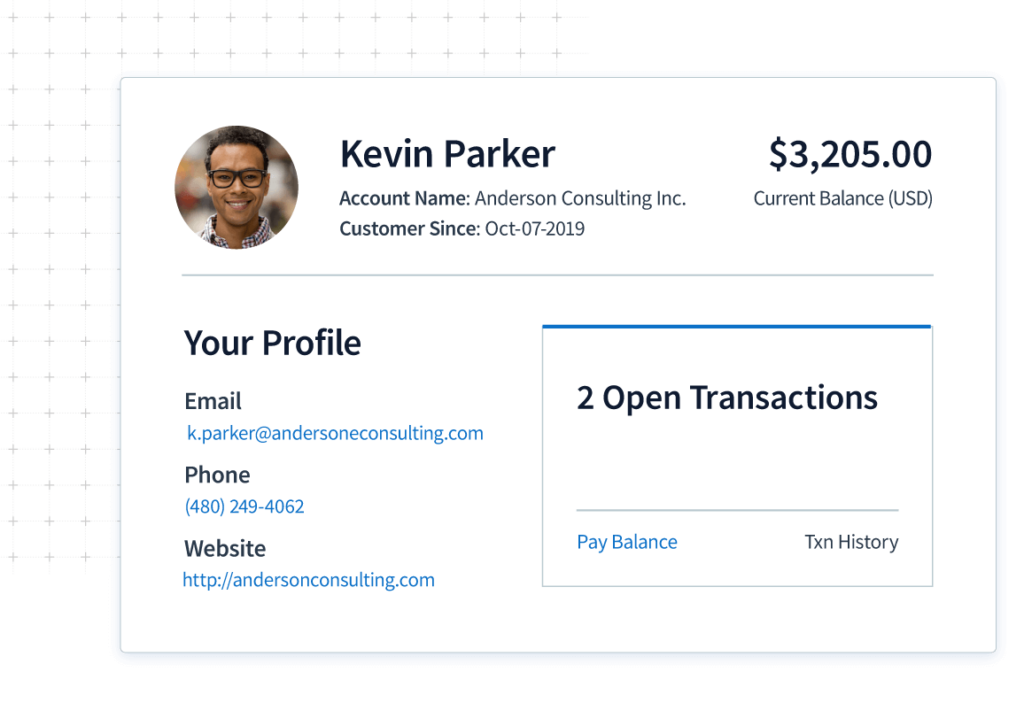 The best part: all of this information syncs to QuickBooks or Xero. So you never have to worry about keying the information twice. It's that accurate!
You can also imagine how disorganized your QuickBooks or Xero account gets when managing both your lead and customer information there. So why not handle your leads in Method:CRM, and then have them sync to your accounting software once they become paying customers? Method:CRM makes it easy.
It also makes things simpler for your team. Imagine your sales rep wants to find out what the best way to target a customer is. Instead of digging up past files and records on that customer, all their details, past interactions, and activity is available through a centralized 360-degree customer view in Method:CRM.
All your sales rep has to do now is sit back as they deliver an exceptional experience to your customer.
Bottom line: CRM is key for small business customer experience
You should not overlook the importance of investing in small business customer experience, as it generates more sales and strengthens customer relationships.
A CRM software such as Method:CRM makes this easy for you with features including:
Self-service portals to retrieve invoices, make payments, and more.
A powerful two-way sync with QuickBooks and Xero.
A 360-degree view of your client history.
Elevate your small business customer experience with a free trial of Method:CRM.
Image credit: Viacheslav Yakobchuk via Adobe Stock