Are you looking for a way to keep your customers satisfied and less stressed with their payment experience? A Xero customer portal is a great way to reap benefits like fast payment processing, which are sure to keep customers coming back.
In this article, you'll learn all the benefits of a Xero customer portal. You'll also get a step-by-step walk-through on how to create a Xero customer portal. Finally, you'll see why Method:CRM is the best way to make the most out of your Xero software.
Let's get started!
Does Xero offer a customer portal?
Xero offers a convenient customer portal that makes it easy to access all your customer information in a centralized area.
Imagine your customers being able to view invoices, expenses, bills, and bank transactions all in one place. Customers can also connect with Xero support via their customer portal if they have any inquiries.
Let's take a more detailed look at the benefits of using a Xero portal!
Benefits of a Xero customer invoice portal
With a Xero customer invoice portal, your customers take control of their financial data and transactions while your accounting software stays secure.
Here are some of the advantages:
Get paid faster
Waiting for customers to make payments is a frustrating situation. More importantly, it's bad for your business.
With a Xero customer portal solution, you accelerate your cash flow. When customers view their online invoice, they're able to pay immediately using the 'Pay now' button.
Better yet, you can give customers the choice to pay using debit card, credit card, bank direct debit, and more. With multiple payment options, customers have fewer excuses to delay payments. And you won't have to waste time chasing them.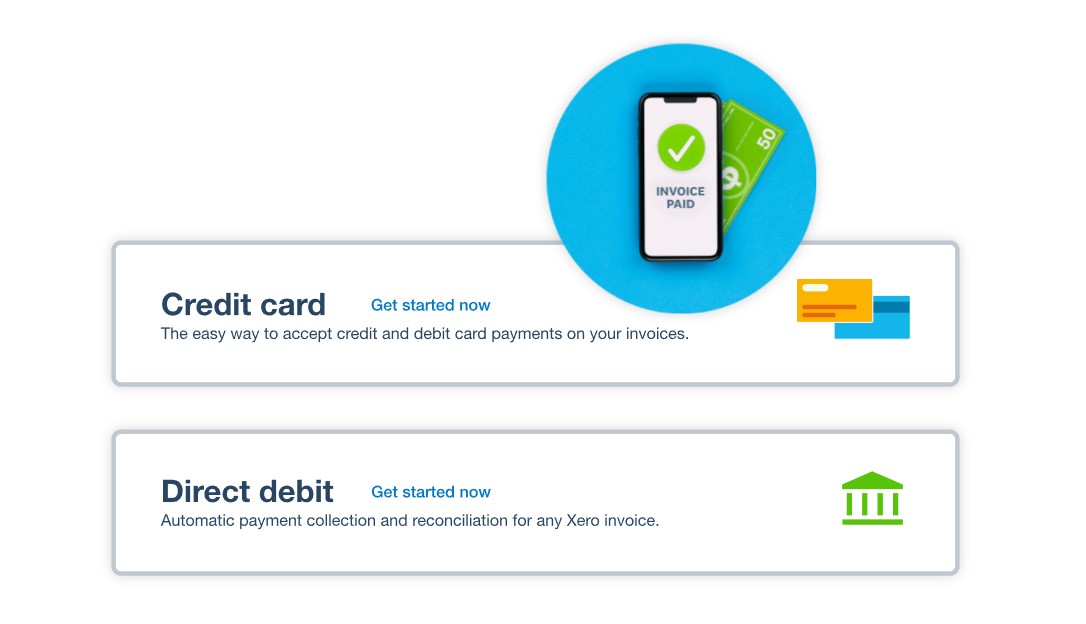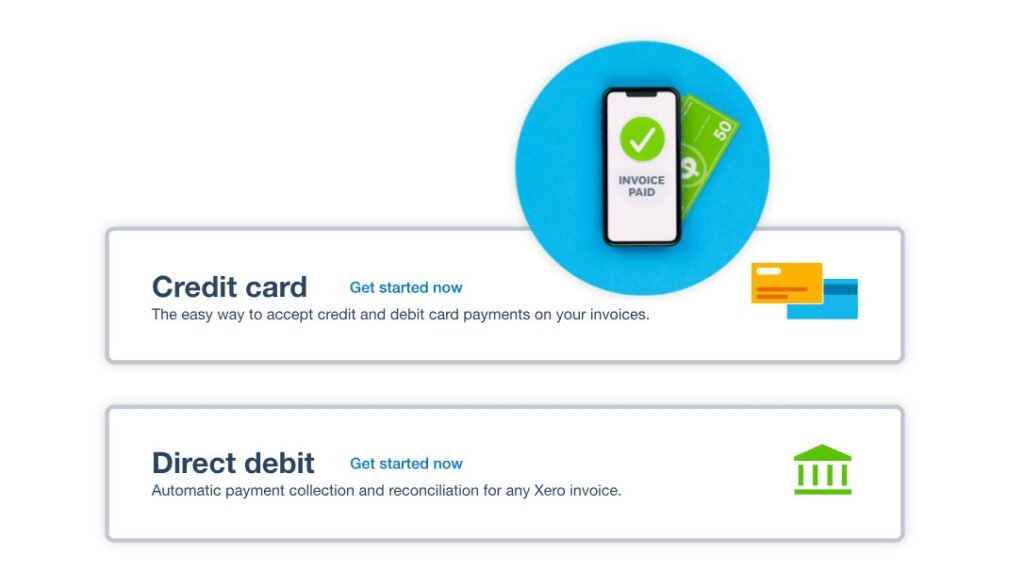 Image credit: Xero
The best part is that your customers' payments are safe since Xero provides multiple layers of security. So they no longer have to worry about fraudulent activity.
Let customers self-serve
Today, customers expect to be able to get things done quickly. The Xero customer portal is designed to make self-service easy. Your customers no longer have to endure frustrating customer experiences with long wait times for assistance.
Through the portal, customers can take control of their accounts by:
Updating their contact information.
Managing their account settings.
Uploading documents.
When your customers can handle simple changes on their own, it saves time for both them and your support team. And when you reduce the number of emails and calls for support, your business can focus on handling more critical tasks.
Not to mention, the Xero customer invoice portal is invaluable for any business looking to manage invoices and track payments. It allows your customers to:
Access financial documents securely anytime.
Review, approve, and pay invoices online.
Download and print invoices.
Provide 24/7 support
A Xero customer portal allows you to provide 24/7 support, meaning your business is always accessible to customers. If they're troubleshooting, Xero's easy-to-use support resources give them the answers they need without requiring the assistance of an employee.
And if your customers need further help, they can simply connect with Xero support via the Xero customer portal. From there, they can connect to customer service through email and live chat support.
Personalize the customer experience
When your customers log into their customer portal, they have a familiar and user-friendly place to monitor their accounts. This is because the Xero customer portal personalizes the experience for every user.
As well as accessing their financial data, customers are able to get personalized advice and support that's specific to their requirements. Now, they can make much more informed decisions about their money.
How to create a Xero customer portal
Creating a Xero customer portal is an easy way to empower your customers to manage their own accounts. Here's how you can do it:
1. Log into Xero and go to the 'Invoices' tab.
2. Select 'Create Customer Portal' from the options on the left-hand side of the page.
3. Choose the customer from the dropdown list and click 'Activate'.
4. Enter a name for your customer portal and an optional description.
5. Select the language you'd like your customer to use when accessing their portal.
6. Click 'Create'.
7. Now share the link with your customer so they can access their Xero customer portal.
It's as easy as that — your customers can now use the Xero customer portal to manage their own accounts!
Connecting your Xero customer data
The Xero customer invoice portal allows you to connect to your customer data in order to get the insights you need. With a few clicks, you can easily access customers' information, create invoices, and track payments in real time.
Thanks to the added security of two-factor authentication, your customers are assured that their data is safe and secure.
Why Method:CRM is the best option for Xero users
If you're looking to make the most out of your Xero software, then Method:CRM is the all-in-one solution for you. It's a powerful CRM that allows your customers to self-serve through a custom online portal. 
When you spend a few minutes of every day collecting credit card information or reprinting invoices for each of your clients, it adds up fast. Not to mention, it's tedious and repetitive. Method:CRM provides a secure and easy-to-navigate place for your customers to access your business 24/7.
When you give your  customers the flexibility to access invoices and pay beyond business hours through the portal, you face significantly less late payments as a result. And with Method:CRM's online payment gateways, customers have even fewer reasons for delaying payments.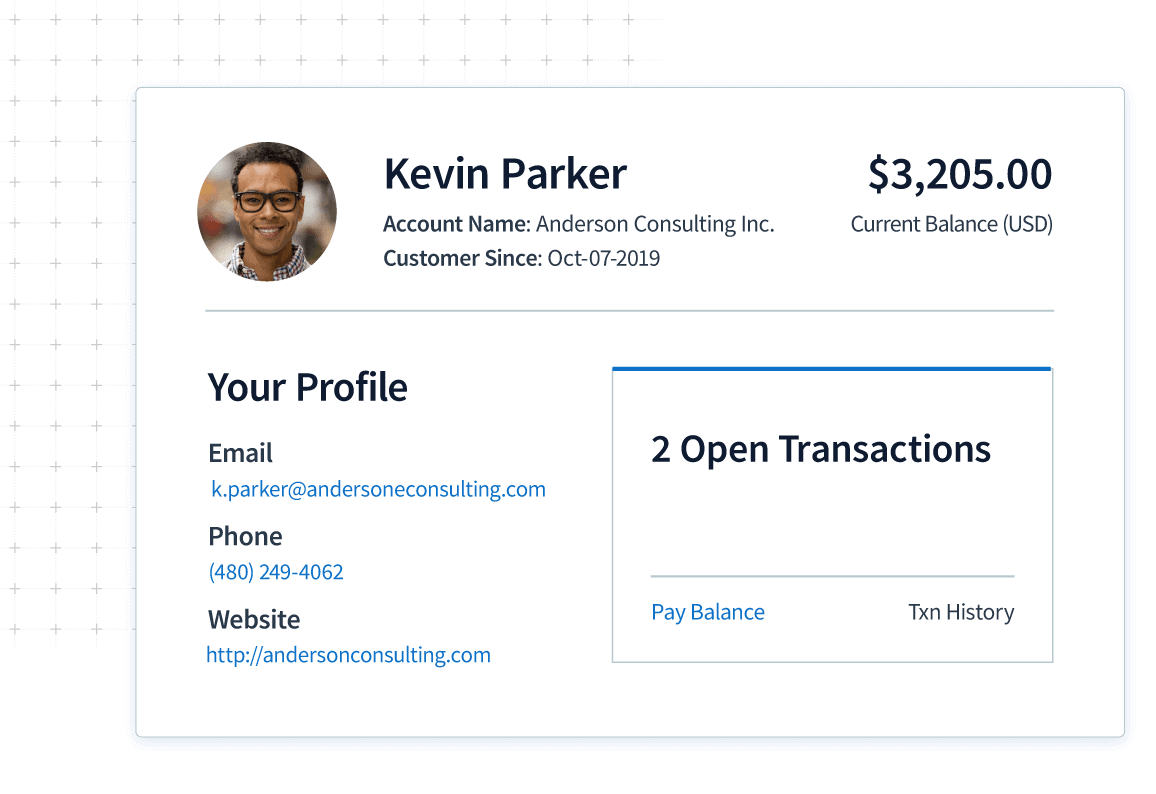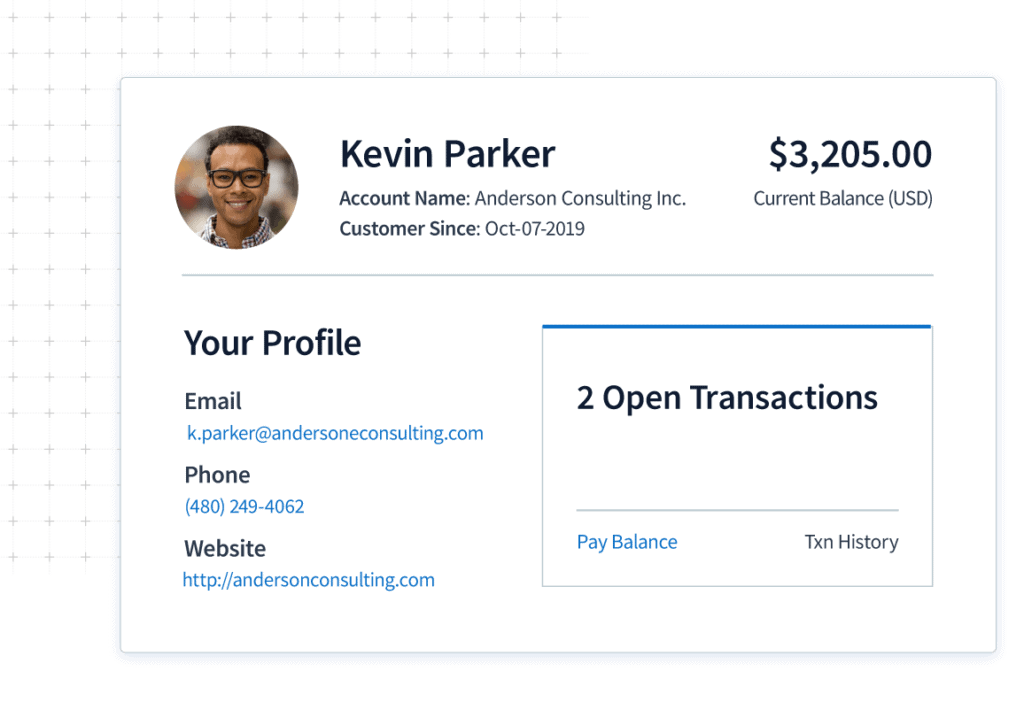 Method extends payment options by integrating third-party payment services, such as:
Authorize.Net.
Shuttle.
Moneris.
So now your customers have more control over how and where they pay, but Method:CRM takes it a step further. With a 24/7 customer support portal, customers can connect with you beyond business hours to get help whenever they need it too.
To reduce obstacles even more, payments show up instantly in Xero, so there's no waiting time for processing! This is what keeps Method:CRM ahead of the curve: its two-way sync with Xero.
This means that those updates to your invoices and any other information in Method:CRM instantly reflect in Xero and vice versa. There's no need to keep re-keying information or worry about inaccurate double-data entry.
Now, you can spend more time growing your business. Or even take a much-needed break! Whether you're at your desk or not, your customers can still make payments, bringing cash into your business faster and more reliably.
With Method:CRM, you simplify workflows and save time while keeping your customers happy.
Recap: How a Xero portal keeps your customers happy
A Xero customer invoice portal simplifies your payment process and ensures that your customers stay satisfied, so they keep coming back.
Take your Xero capabilities to the next level with a CRM solution like Method:CRM that gives your customers the power to:
Self-serve to view, pay, and download invoices.
Choose from multiple payment options.
Enjoy a powerful two-way sync with Xero for automatic processing.
Extend Xero's potential for your customers with a free trial of Method:CRM.
Image credit: Prostock-studio via Adobe