I was recently flipping through my copy of Unmarketing, and saw I had marked a few pages where Scott Stratten discusses cases of world class customer service at Zappos.
In addition to putting a smile on my face, the stories reminded me how important customer service is to the success – no, the survival of any business.
Too often small businesses don't prioritize customer service and learn the hard way. The result? Customers give their business to competitors and small businesses are tarnished with harsh words, which spread like wildfire.
But with a significantly smaller budget and team than the big guys, how does a small business provide customer service worth writing, tweeting, or shouting from the rooftop about? In today's post, let's look at a couple key rules of providing great customer service, some world class examples, and simple tactics you can adopt this week with your team.
Listen Actively and Empathetically
Are your team members good listeners? Do they provide customers their undivided attention when they call? Do they ask questions to further understand what the customer is saying? Truly listening to your customers is the best place to start.
If a customer calls in a rage, resist the urge to become defensive. Let them speak/yell without interrupting and then acknowledge how frustrated the situation must have made them feel.
Having compassion when listening to customers is also important. If your customers are calling or emailing your team with a product/service issue, they're already upset. Listen actively and empathetically so they feel acknowledged. Most angry customers feel wronged and simply want to be heard. So, just listen.
What is said and what is understood can be quite different. Recap the phone conversation and next steps in an email to your customer to ensure you're both on the same page.

World Class Example
An example of how one customer service rep turned an irritated customer into a beaming one is the mythology-themed Amazon chat. By actively listening to the customer, the Amazon employee was able to pick up on the customer's humorous tone and run with it for a more lighthearted, personal interaction. The result? A happy customer and a viral conversation that reflects positively on the company. And, for a quick lesson in poor listening and how not to treat customers, listen to Comcast's disastrous customer service call.
Try This
Document all customer interactions (phone calls, emails or website entries) as an Activity in Method, so everyone on your team is kept up-to-date.
The Little Things Make the Big Impact
Every touch point with a customer is an opportunity to connect with them and make them feel valued. After all, as Maya Angelou wisely said "People will forget what you said, people will forget what you did, but people will never forget how you made them feel". And that's where the little things make a big impact.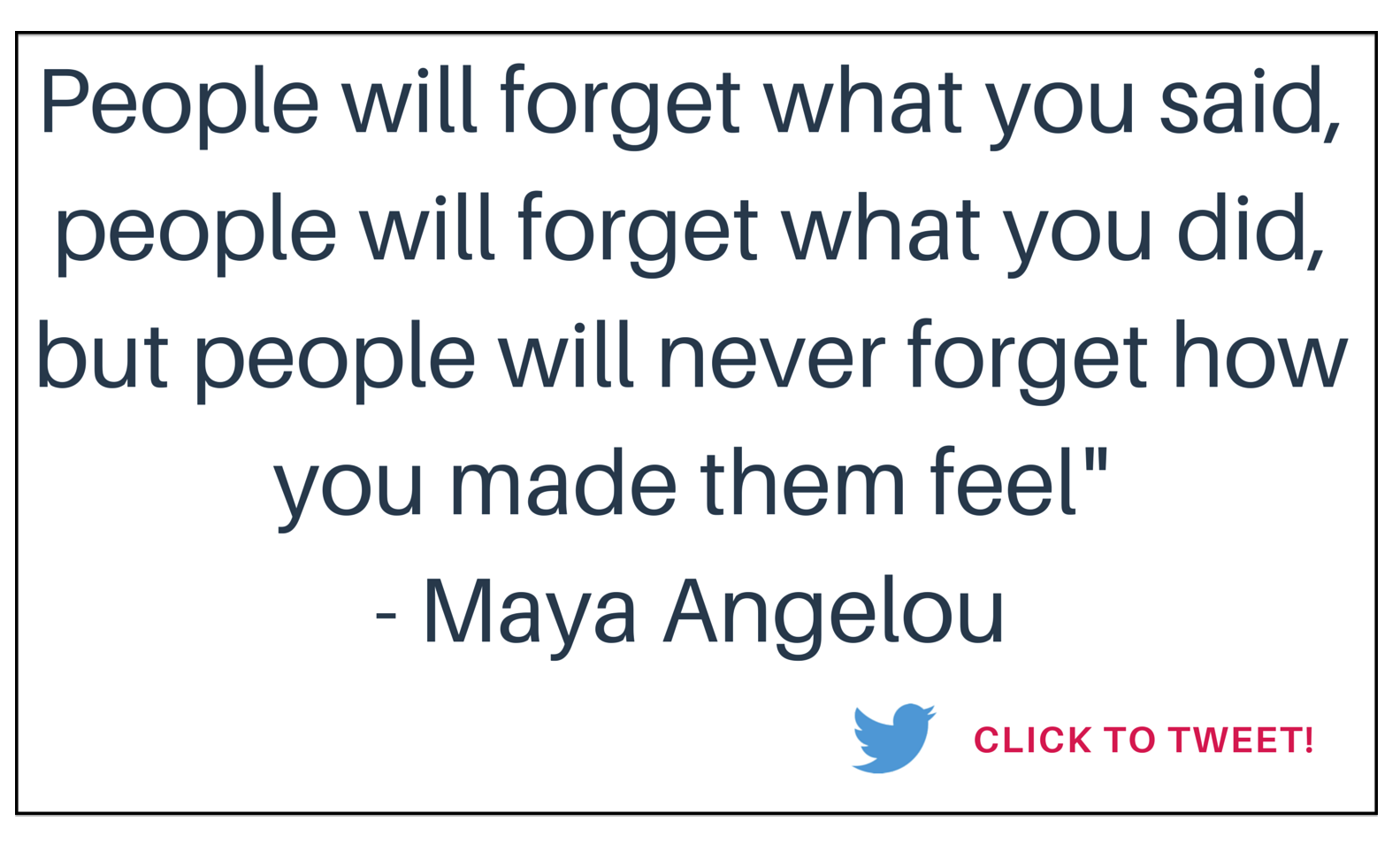 World Class Example
I was delighted this past year when, in taking my coffee order, the Starbucks cashier also asked for my name. When the barista finished making my liquid dessert, instead of just shouting out the name of the drink, she saw me waiting and said "Here's your caramel macchiato, Lynda" By acknowledging me personally, I immediately felt more valued and connected to my local coffee shop, even if it is a multi-billion dollar company.
Try This
Create a birthday field in the contacts table in Method. Schedule a task a few days in advance to send that customer a card or email.
Stay tuned for Part 2 where I'll share more customer service strategies for your small business. In the meantime, I would love to hear how your small business is providing great customer service. Leave a comment below!