To keep your small business growing, your sales funnel needs to be continuously topped up by generating new Leads.
Do a search online and you'll find a lots of ways to generate leads, but your unique small business may require some unique –even unconventional – lead-generating tactics. Here are a few creative ways your small business could be generating leads:
1. Generate Leads with Incentivized Customer Referral Programs
Never underestimate the power of the referral, as your happy customers are your strongest weapon in your marketing arsenal. Create an incentivized customer referral program by offering discounts on your products/services when a referred Lead converts into a Customer.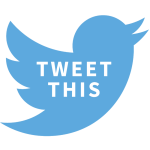 Provide customers with a referral link they can share online. Did your company build a beautiful deck for a family? I'm sure they will share pictures with hundreds of Facebook friends – why not give them a referral link to include in the post?
2. Generate Leads by Thinking Beyond Traditional Promotion
Traditional lead generation can be pricey and it's difficult to stand out from your competitors. This is where your creative side comes into play for a lasting impression on possible Leads.
Let's say you're a moving company. Instead of sending out a mass mailer, target those houses listed on real estate sites or have "For Sale" signs on their lawn. These home buyers will need moving services soon enough, why not get your name in front of them before they even start their online search?
3. Generate Leads by Co-Marketing with Unexpected Partners
Your relationship with a local competitor doesn't have to be a vicious battle. A competitor referral partnership works well for businesses that provide similar (but not identical) products or services. In a partnership like this, if your competitor isn't the right fit for a possible Lead, they send the Lead your way – and vice-versa!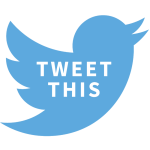 You can also look into referral partnerships with small businesses whose products complement your own. If you've just built a beautiful deck for a customer, I'm sure they'd appreciate your recommendations for landscaping or sprinkler system companies, and again, you can return the favor.
4. Generate Leads by Offering Free Consultations
Sure, no one wants to give their services away for free, but offering free consultations encourages Leads to contact you or fill out your web form for more information. Consultations are an important part of developing a relationship with your Lead, and that relationship is vital to the potential customer who is putting their money and their trust in your hands.
Leads who book service qualifications are often further along the sales pipeline than other leads. Take home renovation services. If a Lead books a consultation, they've probably already decided they want to go ahead with the reno and are now in the stage of choosing who they want to work with. By 'wowing' your Lead in the consultation and getting into the details of a potential job, you'll make it easy for your Lead to agree to the quote, saving them from having to continue searching for and evaluating vendors.
5. Generate Leads by Hosting an In-Person or Online Q&A
If your business involves developing trust with Leads before they can become customers, such as a small law firm or real estate company, try hosting online or local in-person Q&A sessions.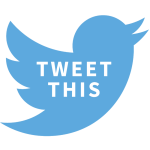 A real estate business might find out which rental condos have a high number of tenants in the "first buyer" demographic and host a Q&A cocktail party in the buildings party room. It will be a great chance for renters to ask a professional questions and create a casual rapport over drinks!
Some marketing and lead generation strategies work better than others depending on thing like your industry, location, target audience, etc. To measure the highest ROI on your lead generation strategies, make sure you track where your company's Leads are coming from with a custom field in your Method account.
And remember, Leads are meant to live in your CRM and NOT your QuickBooks account. When you manage your Leads in Method:CRM the contact does not sync over to QuickBooks until its status becomes 'Customer', which makes many bookkeepers very happy.
[feature image designed by Freepik.com]