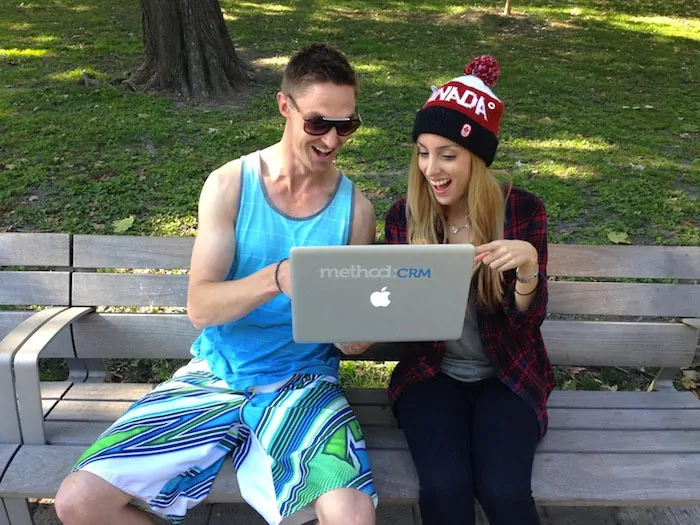 What do Australians and Canadians have in common? Well, for one, the two countries both excel in creating craft beer – as a Canadian traveler I can personally attest to this. But more importantly, Australian and Canadian small business owners can both now benefit from the #1 CRM for QuickBooks!

We're happy to announce QuickBooks Online customers in Australia can now adopt Method:CRM – a cloud-based, QuickBooks Online-integrated CRM to keep your customer follow-ups and history all in one place.
We know that QuickBooks Online customers in the U.S. rely on Method's QuickBooks Online sync engine to simplify their business by eliminating double data entry. So, in addition to recently releasing the Canadian version of our QuickBooks Online integration, we've been working hard to open our doors to QuickBooks Online customers down under.
New to the World of CRM?
If you're new to the concept of Customer Relationship Management (CRM) and what it can do for your business (especially when synced with your QuickBooks Online account), watch this short video – it's informative, and quite cute.
What Separates Method:CRM from the Rest?
Sometimes it's best to hear from someone who has really reaped the benefits of Method's real-time sync with QuickBooks Online, so I encourage you to check out these Small Business Success Stories or head to the Intuit's App Marketplace to read reviews of our application.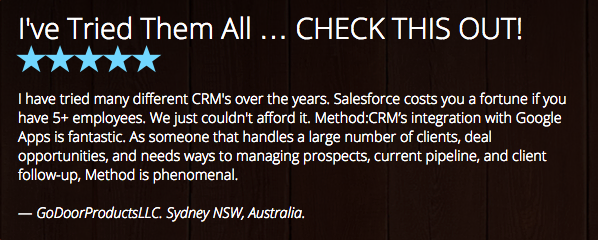 How Do You Get Started?
It's super simple. Start your free, trial and you'll be able to sync customers and transactions from your QuickBooks Online account right away!

3 Things You'll Receive During Your 30 Day FREE Trial…
1. A 1-hour session with a Customer Success Coach catered specifically to the needs of your business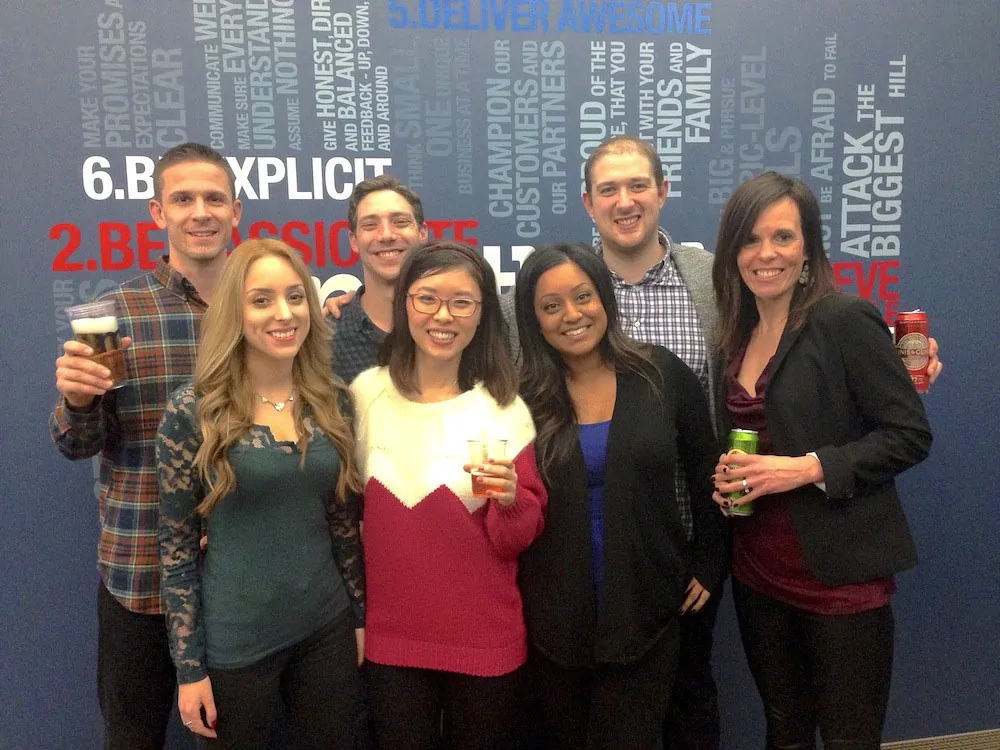 2. A free, 1-hour session with a Method Consultant to get you up and running with the CRM's drag-and-drop customization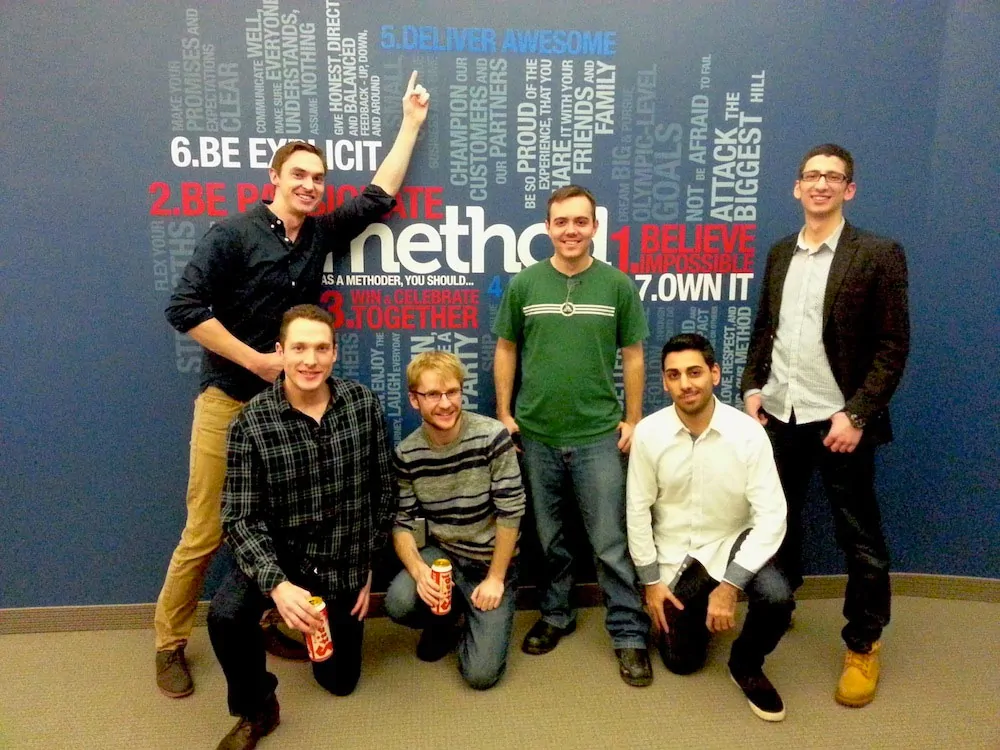 3. Training and How To's! Method's Education Team creates fun and informative tutorial videos and 'how-to' guides for getting started in Method:CRM. Find all these resources in the Help Center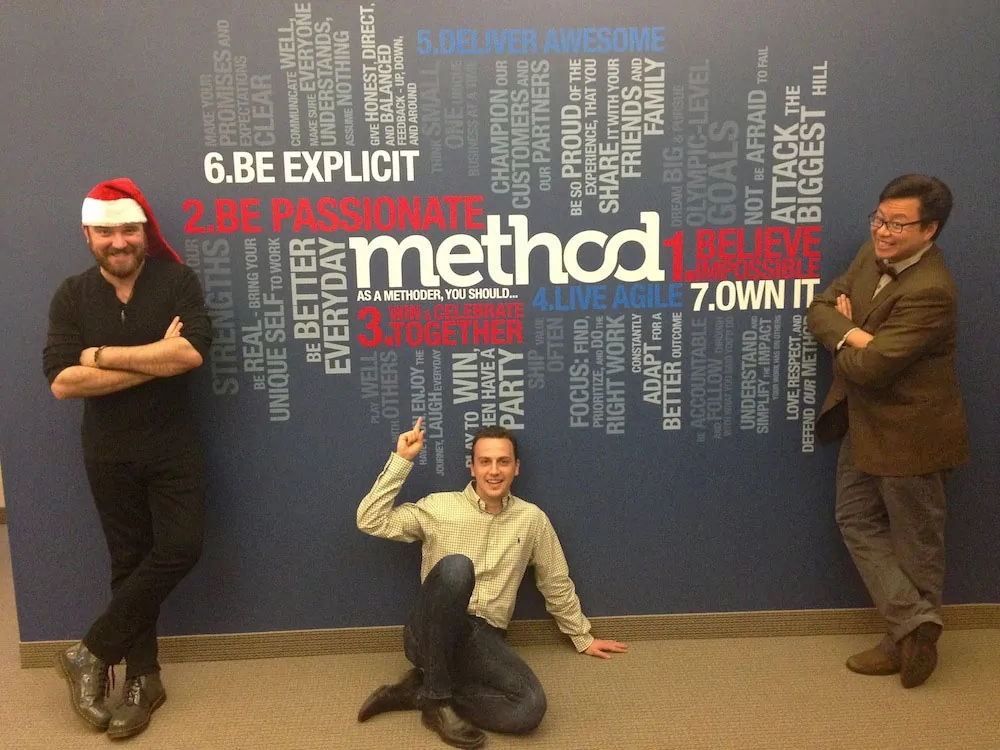 Questions? Comments? Really good accounting jokes you'd like to share?!
Feel free to email us or connect with us on Twitter!