Small business technology can be daunting. From CRM to FSM, the acronyms can feel endless.
Luckily, realizing the benefits of small business technology is a lot easier than memorizing software acronyms.
Keep reading for the top 3 small business technology trends that will help you grow your business quicker.
3 small business technology trends to watch out for
1. The new norm: Online shopping
This trend isn't completely new, but its magnitude is constantly increasing.
Particularly when you consider that over 230 million Americans (or 70% of the U.S. population) will shop online this year.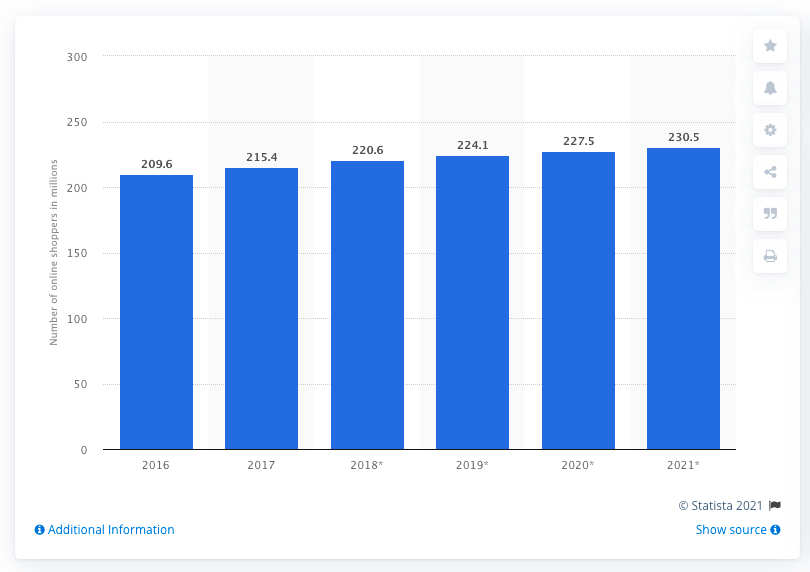 These numbers make it clear that if your small business isn't currently taking online orders, it's time to make this happen.
How to action this small business technology trend
Ecommerce software
If your business is still brick and mortar, it's time to get your ecommerce process off the ground. Some helpful solutions to do this are Shopify and WooCommerce.
What's great is that these plug-and-play tools offer a freemium plan or trial period, so that you can get a feel for the software before committing to it.
Customer portals
Portals are another way to accept debit and credit card payments online. By using portals, your customers can complete secure transactions and gain access to information like:
Shipment status
Warranty details
Order history
Estimated delivery time
Here's an example of a customer portal in action.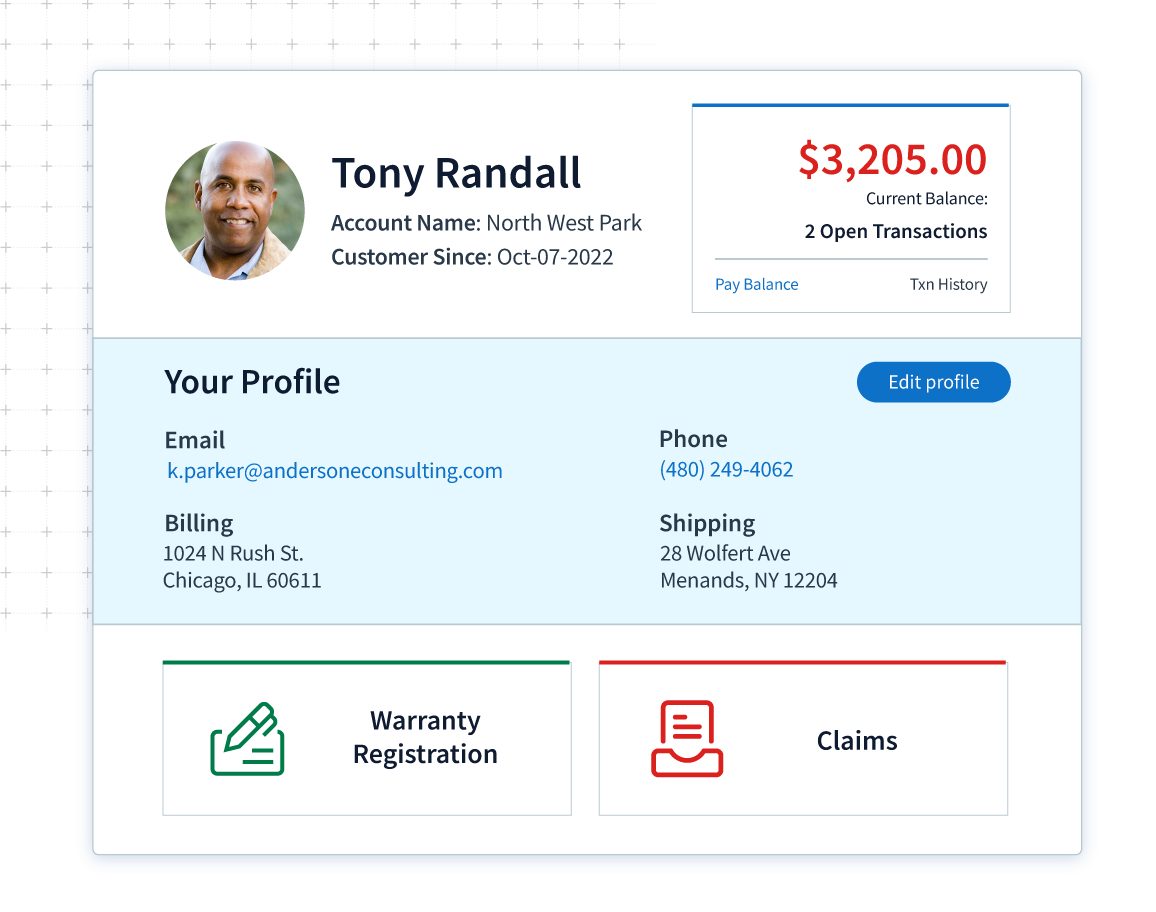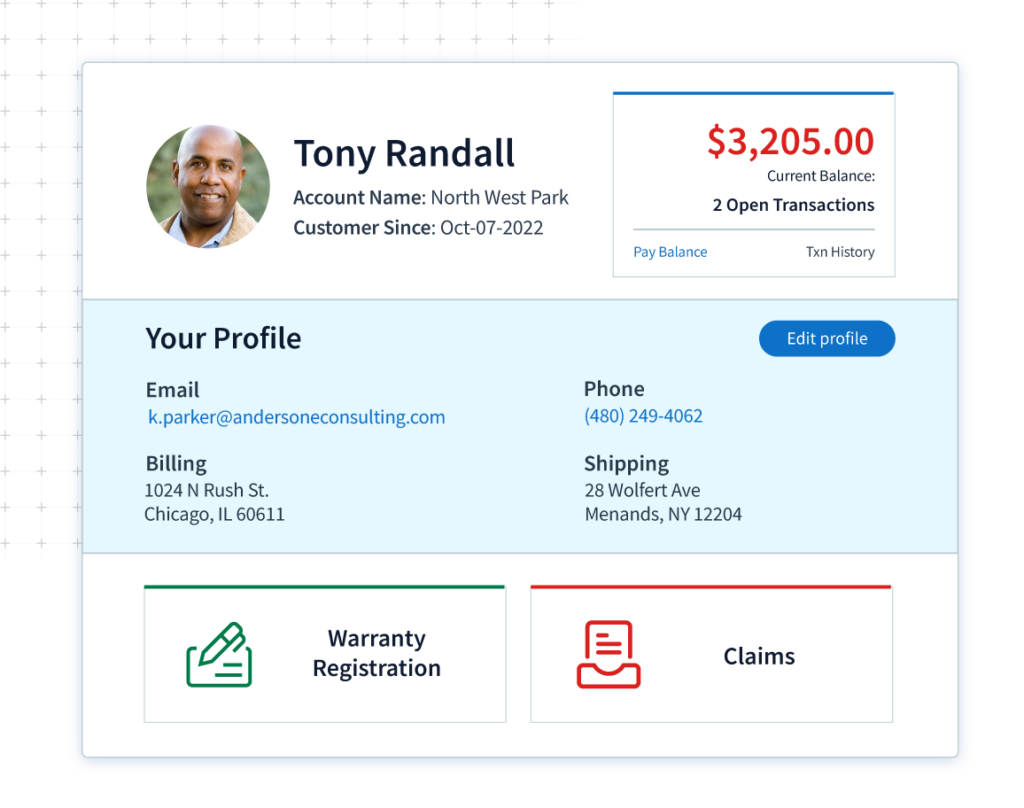 The benefits
By ramping up your ecommerce efforts, your market size will increase beyond customers in your local area. Better yet, the convenience and ease of online shopping can:
Help you sell more products
Eliminate friction from your buying process
Get you more repeat customers
2. Create an excellent digital customer experience
It's clear that online shopping is here to stay.
As a result, many of your customers will only interact with your business online — making it more challenging to provide great customer service.
Unless, of course, you invest in technology that helps you deliver a positive customer experience online.
How to action this small business technology trend
Chatbots
The first step to providing a great digital customer experience is to think of all the positive touchpoints your customers have you with in-person.
Whether that's an in-store greeting or asking if they need any help, these are sentiments you can convey digitally with a chatbot.
The point of chatbots is to create a line of communication between your website visitors and your team.
With a chatbot, potential customers can ask questions about your products or services in real time and get an immediate response from your team.
This interaction goes a long way when it comes to keeping your sales prospects engaged, as having a chatbot increases sales by 67% on average.
"Chatbots increase a business' sales by 67% on average."

Forbes, 2019.
Email marketing
Email marketing is another way to connect with your customers digitally.
With a little creativity, you can transform typically boring messages about order status into emails your customers look forward to receiving.
Here's a great example of this from a company that sells baby food.


By communicating with your customers in this manner, you're sure to put a smile on their face and stay top of mind when it comes to making their next purchase.
Augmented reality (AR)
If you're looking to take your digital customer experience to the next level, look into using augmented reality (AR) technology.
These applications allow your customers to virtually "try on" clothes or see what your furniture would look like in their living room.
Below is an example of how Ikea uses AR to provide customers with an unparalleled customer experience when purchasing furniture.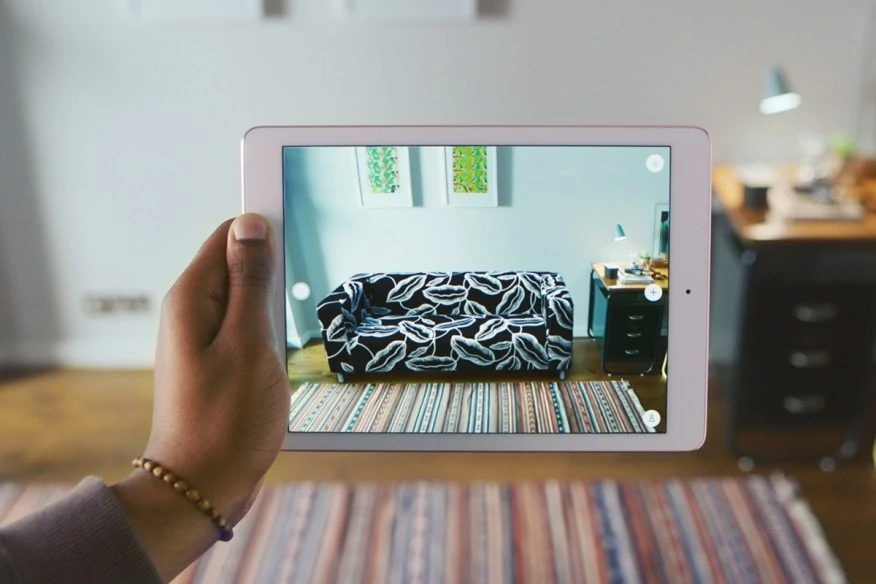 As far as small business technology goes, AR is very new to the market and is sure to set you apart from your competitors.
The benefits
3. Connect your Customer Relationship Management (CRM) and accounting data
To leverage data-driven insights, you need to connect all the data points you have on your customers. This includes everything from the acquisition channel a customer came through to their buying habits.
By connecting your sales, customer, and accounting data, you gain a 360-degree view of each customer and can share this information with team members who will benefit from it. This can be anyone from marketers to your sales reps and office manager.
Equipped with this information, you and your employees are empowered to make fully informed business decisions that will accelerate your business' growth.
How to action this small business technology trend
A CRM that integrates with your accounting tool
An easy way to connect your sales, customer, and financial data is with a CRM that integrates with your accounting software.
It's even better if you can find a CRM with a real-time, two-way sync, as this will ensure information:
Flows between your CRM and accounting tool
Automatically updates as changes are made
Pro-tip: If you're a QuickBooks user who wants to action this trend, check out Method:CRM — the #1 rated QuickBooks CRM for small businesses.
Connect the dots with Zapier
If there's no direct integration between your CRM and accounting software, Zapier is a great way to connect these tools.
A small business favorite, Zapier is known for its ability to flawlessly push and pull data between the software solutions you already use.
The benefits
Eliminate double data entry between these tools to save money and time
Gain a deeper understanding of your customer base
Leverage data-driven insights to drive your small business forward
Small business technology trends recap
With tech moving at lightning speed these days, keeping up with the latest trends isn't always realistic for small business owners.
With a million things on your to-do list, here are the top 3 tech trends you need to action:
Ramp up your online sales with ecommerce software and customer portals
Perfect your digital customer service with chatbots, email marketing, and augmented reality technology
Connect your sales, customer, and accounting data with a native two-way integration or by using Zapier
Want more small business technology tips? Check out this session on the top tech trends for growth-minded small businesses. 
Image credit: Steven Lelham via Unsplash