Several software enterprises feature marketplaces where you can download add-ons that fill in any gaps in your business needs.
Intuit's QuickBooks Desktop is a powerful accounting tool with a lot of pros, but it doesn't meet every small business need. 
This is exactly why the Apps for QuickBooks Desktop Marketplace exists. It's an app store for all things QuickBooks.
For example, some e-commerce companies like Etsy have QuickBooks apps in which you can automatically sync your transactions between the two platforms.
With 200+ apps for QuickBooks Desktop available, the marketplace offers tools that can simplify:
Expense reports.
Marketing processes.
Email inbox management.
Bank account consolidation.
Even as accounting trends change, these apps keep your business up to date. Over time, we found that what results is improved efficiency and profitability over time.
Many of these apps also empower Desktop users to gain QuickBooks remote access via a mobile device, like a phone or tablet. For example, if you're an iOS user, you can use QuickBooks on your iPad.
But what do you need remote access for? Well, when you're out on the road, quick and easy access to all your business tools is vital. Through our practical knowledge, it's also the best way to ensure you don't miss out on an important sale just because you're not at your computer.
These days, many QuickBooks applications allow users to access all their files from their mobile devices and provide them with additional tools to manage leads and convert them into customers on the go.
As technology evolves, it's become necessary to retrieve data from locations outside of the office. With on-demand access to information, your teams stay on the same page at all times.
Some of the most essential types include mobile invoicing apps, consolidation tools, accounts payable software, and inventory management systems.
QuickBooks Mobile Invoicing Apps
As per our expertise, most mobile invoicing solutions, including Method:CRM's, allow small businesses to: 
Customize their quotes and invoices.
Automate tasks like billing operations.
Send an outstanding payment notice.
Create custom text fields.
Drawing from our experience, this improves efficiency and, in turn, keeps clients happy. 
QuickBooks Time (formerly Tsheets), on the other hand, lets business owners keep track of employee hours, overtime hours, and paid time off. It also helps with sending and approving accurate, up-to-date job costings, billings, and invoices from any device.
QuickBooks Consolidation Tools
Some QuickBooks apps are designed to help bookkeepers consolidate reports. After putting it to the test, we found that this allows you to get a full view of your business' current financial status or compare numbers across segmented divisions under a single parent company — all at the click of a button. 
Based on our observations, this feature is something that's incredibly useful for companies that use multiple separate reports or files in their accounting. 
Some apps that can help with this include Spotlight Reporting, which has budgeting, analytics, and forecasting tools, and JustConsolidate, which is best for multi-company consolidation.
Your accountants will love consolidation tools because of how much easier they make managing finances, and bookkeeping in general.
QuickBooks Accounts Payable Apps
Accounts payable is money that businesses owe to suppliers. Examples include advertising costs, office equipment, services, and others. This appears as a liability on one's balance sheet.
Accounts payable apps help business owners stay on top of their accounts payables and accounts receivables and strengthen cash flow management.
Also, keeping track of all your customers' credit cards, checks, and sales orders quickly becomes hard to manage.
These apps keep your business in a much more organized state financially, which helps you maintain relationships with vendors and partners. This way, you ensure any payouts you fulfill are timely and accurate.
Some of the best QuickBooks-compatible accounts payable apps include Procurify, Bill.com, Expensify, and Sourcery.
And while getting the most out of every tool is important for small businesses, navigating this many QuickBooks apps can be daunting.
To simplify this process, we're going to share some tips on different categories of QuickBooks apps. Plus, drawing from our experience, we'll give you our recommendations for the top tools small businesses can use to extend the power of QuickBooks Desktop. 
QuickBooks inventory management apps
QuickBooks is built to handle a variety of different manufacturing functions, but it has yet to perfect inventory management. Based on our firsthand experience, it struggles to handle variables like multiple warehouses or serial numbers.
Incorporating a third party inventory management integration such as SOS Inventory is helpful to those with a more complex inventory system with multiple supplies and products. Or, for those that receive lots of different purchasing orders.
The top 3 apps for QuickBooks Desktop
With that being said, we hope readers benefit from our top three apps for QuickBooks Desktop, and our advice on how to use them.
1. Method:CRM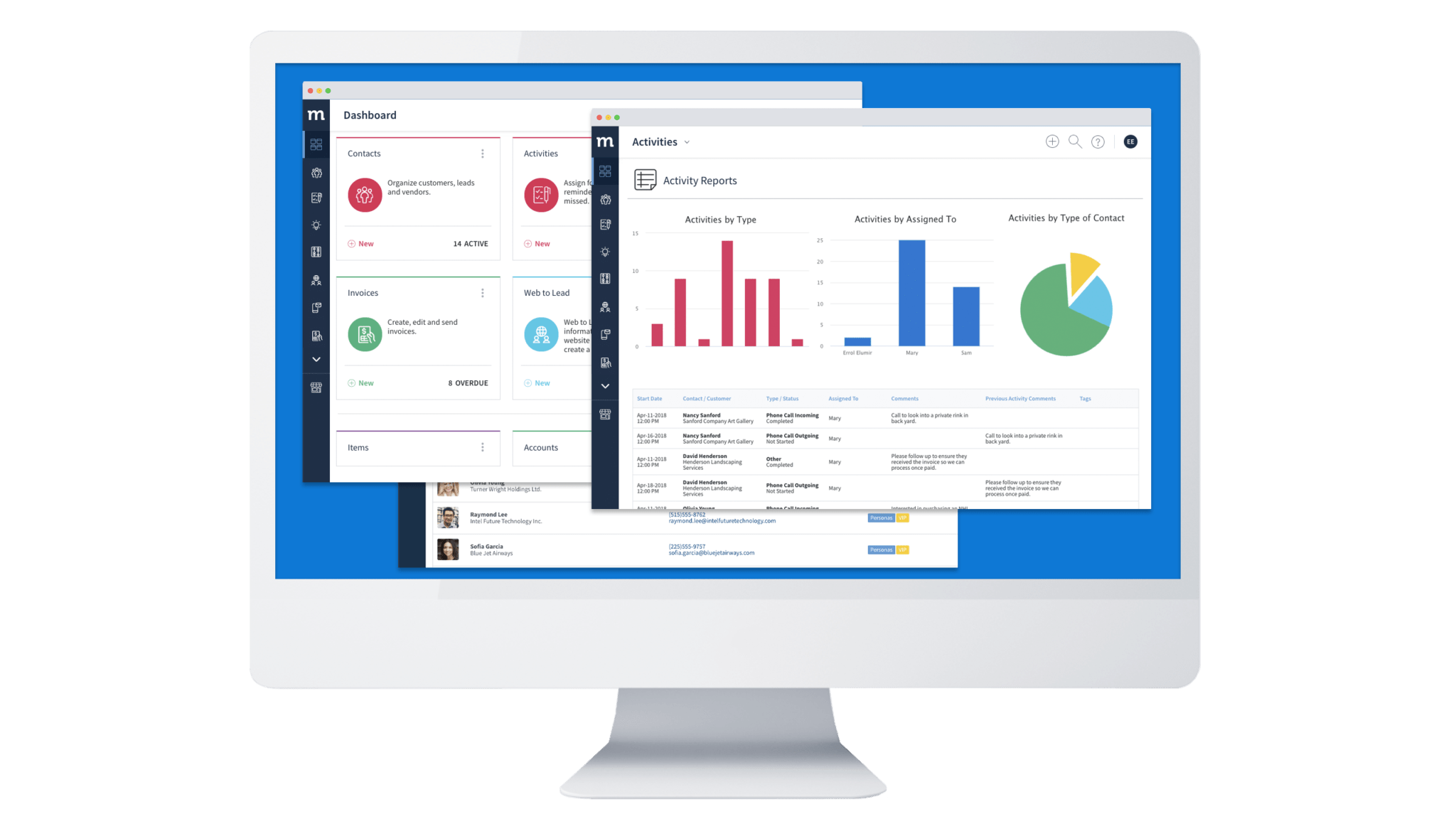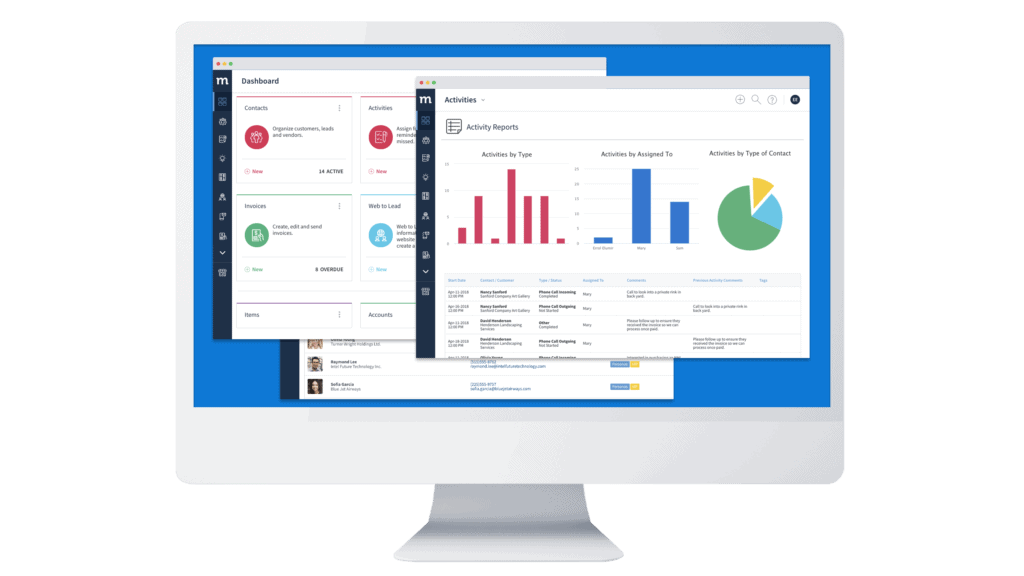 Method:CRM is the #1 rated QuickBooks CRM on the market. With 1,300+ 5-star reviews on apps.com, it's a favorite among both QuickBooks Online and Desktop users — especially if they're small business owners.
Often the next solution QuickBooks Desktop users look for, Method:CRM makes it easy to manage your customers and win more deals. Plus, it helps you maximize profit.
As one of the more popular apps for Quickbooks Desktop, Method:CRM streamlines your:
Sales process and opportunity tracking.
Project management.
Customer experience.
Employee workflow through automation.
And as a 100% no-code, customizable CRM, you can tailor Method:CRM to your exact business processes and needs, all without the need to hire any developers.
Not to mention that its patented, two-way sync works seamlessly with QuickBooks Desktop — updating information in real time and eliminating the need for double data entry.
Method also offers a customizable portal service, where your customers can:
Solve issues themselves.
Access informative content on your products and services (i.e. guides, blog articles, etc.).
Download and upload sizable documents, including photos.
Track transactions and orders.
Pay their bills.
Plus, you can add your logo to maintain branding, which gives customers a sense of security.
Providing self-serve options benefits everyone, as it also takes some of the workload off your support team.
With Method:CRM:
Your accounting data is always accurate.
Customer details instantly update in your CRM and QuickBooks.
Potential sales are easier to keep track of and close.
You can automate time-consuming workflows to increase productivity.
Choose from a wide range of robust third party app integrations.
Get a centralized dashboard view of your customer records and transaction history across all sales channels.
Plus, as a cloud-based platform, Method:CRM makes it easy to access your QuickBooks Desktop data anytime, from anywhere. You can use the mobile app to check customer profiles on-the-go, create estimates while out of office, and always stay in close contact with your customers.
How to get started
Method:CRM offers a free, no commitment trial for all QuickBooks users.
On top of access to all of Method:CRM's features during your trial period, you also get a free 1-hour customization session where you can chat with a Business Solutions Specialist. You also get access to a variety of support resources that help guide you through the software.
Once you've finished your trial and have a firm grasp of the software, you can pick the plan that best suits your business' needs.
You can find Method:CRM's three pricing plans here. These plans have competitive costs and no hidden fees.
2. Tsheets Time Tracking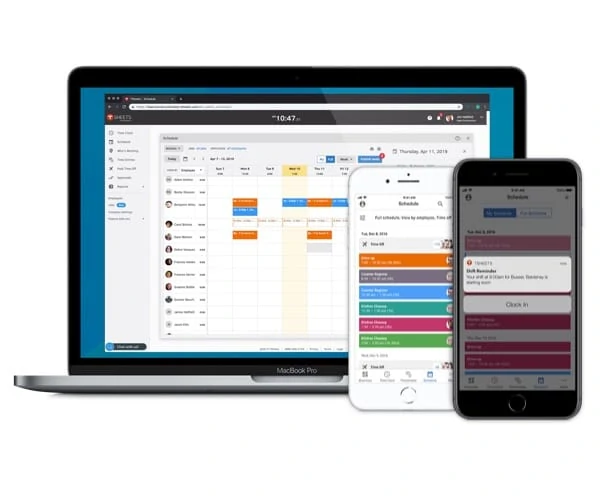 The next on our list of top apps for QuickBooks Desktop is Tsheets Time Tracking software. As your number of workers increases, time tracking manually in Excel becomes more and more difficult.
Our team discovered through using this product that Tsheets is every small business owner's dream, as it simplifies:
Staff payroll.
Employee time tracking and scheduling.
Invoice management.
Job costing.
With the items on this list, and its 4,000+ 5-star reviews on apps.com, Tsheets is one of the best apps that integrates with QuickBooks.
As a cloud solution, Tsheets syncs data to QuickBooks Desktop so you don't have to waste time inputting the same information twice, and it even offers a mobile app.
How to get started
You can try Tsheets for free by starting a 14-day trial.
3. Bill.com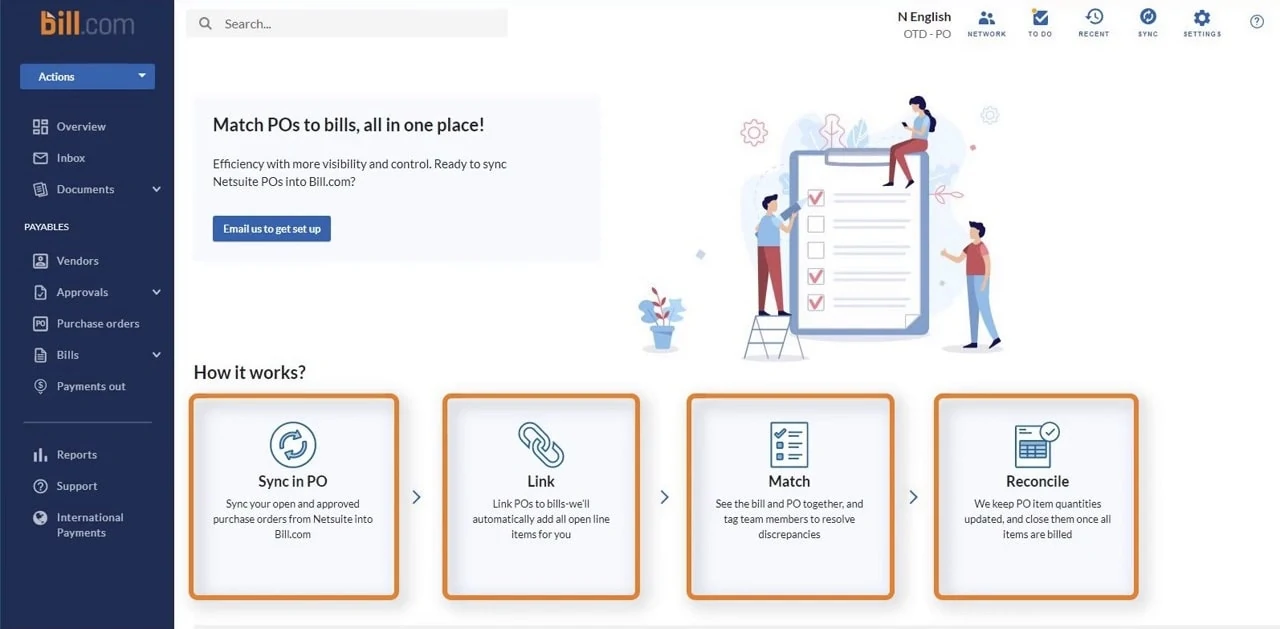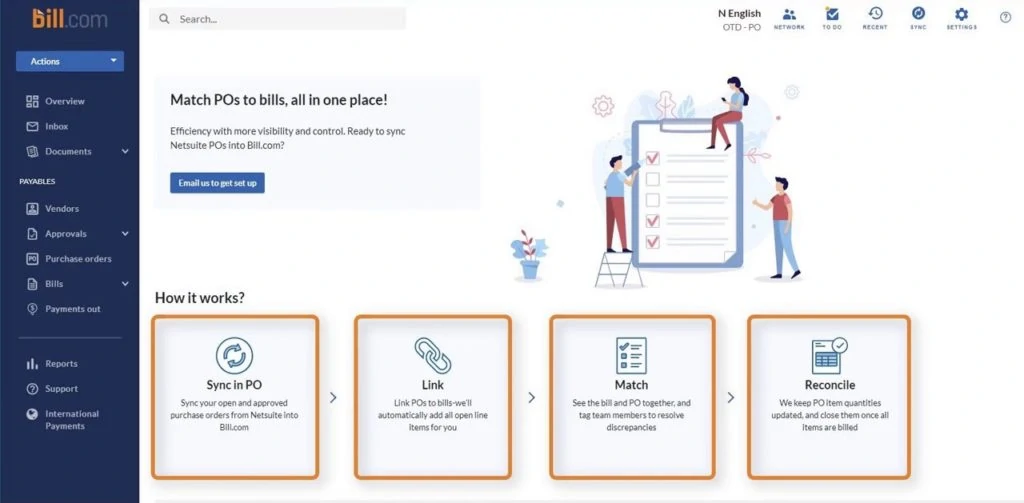 The last of our top apps for QuickBooks Desktop is Bill.com. Our analysis of this product revealed that this tool makes expense management easy by using artificial intelligence, machine learning, and cloud technology to streamline your accounts receivable and payable processes. 
With Bill.com, you can:
Send and receive payments faster.
Reduce manual data entry on things like sales tax.
Save money by always paying in local currency.
Build workflows for approvals.
Lower your credit card processing fee.
Bill.com integrates with every version of QuickBooks (Online, Pro, Premier, and Enterprise) and has over 400 5-star reviews on apps.com. It's also a secure option, as it requires that its vendors follow strict insurance policies.
How to get started
Make tracking expenses and collecting payments easier with a free 90-day trial of Bill.com.
Recap: Best apps for QuickBooks Desktop
QuickBooks Desktop users have plenty of tools at their disposal when it comes to getting the most out of their accounting software. Here's a summary of our favorite apps for QuickBooks Desktop:
Method:CRM
Tsheets Time Tracking
Bill.com
Our findings show that all of these apps will help you do more with QuickBooks and give you remote access to the financial data you need to keep your business running smoothly. Plus, it makes things easier for you and your employees.
Here's the good news — with all of them offering no-commitment free trials, nothing is stopping you from taking your QuickBooks Desktop account to the next level.
Extend the power of QuickBooks Desktop with your free trial of Method:CRM.
Image credit: Roman Bozhko via Unsplash