I'll be the first to admit, I love learning new ways to become more productive and it seems to be a popular topic these days. From Inc.com to Entrepreneur.com, there has been a recent surge in the number of articles aiming to help small business owners improve their productivity.
In this blog post I offer six productivity hacks for the brave small business owner. So, if you're not one to cower at new ideas and practices, I challenge you to try out a few of these productivity hacks over the next few weeks.
1. Get out of the way of your sales team
Let's say you work for a distribution company and offer different deals to different buyers. If you're the business owner or operations manager you can become the bottleneck of sales approvals. But, if you have a discounting spectrum or equation, you can create automated safeguards in your CRM for your sales team to work within, like Dean Markley did within Method. With your custom safeguards in place, your sales team can send out offers and begin processing orders within the parameters you set, but significantly quicker.
2. Write on the walls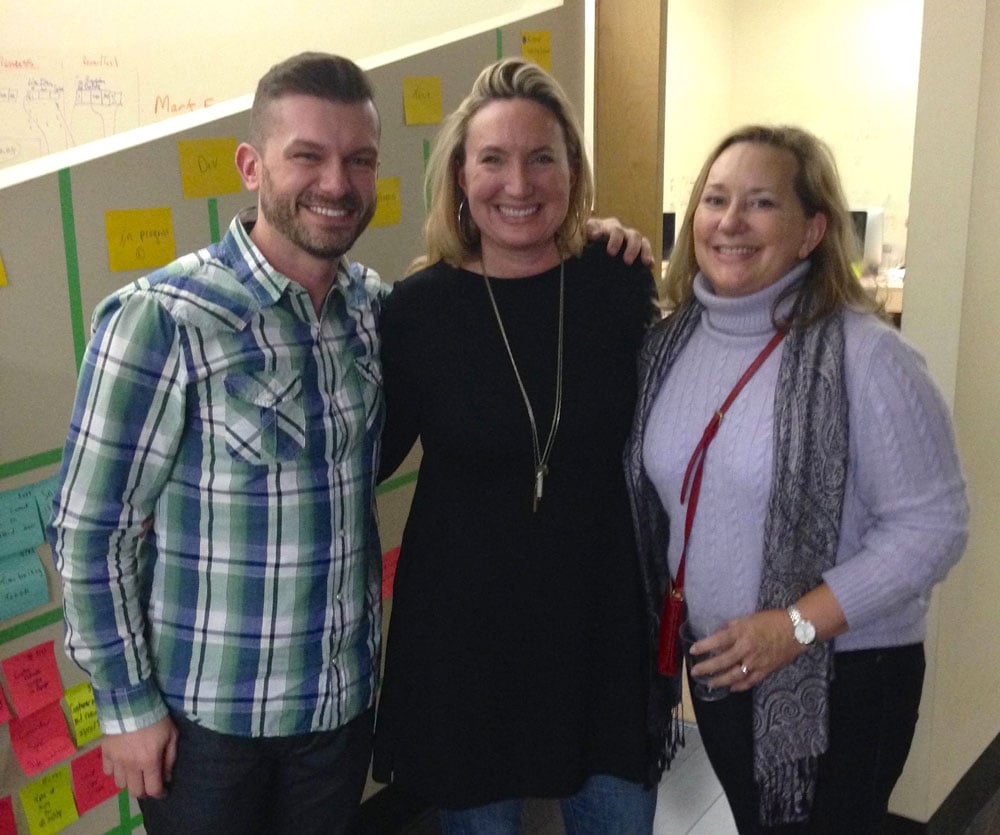 I'll be the first to admit of an obsession with productivity apps. But sometimes for a team to be the most productive, it's better to get a marker out and write on your office walls – after you've painted them with IdeaPaint, that is. When we had our Method Partner Retreat in December here in Toronto, a few partners got a kick out of our use of use of IdeaPaint and sticky notes for managing team priorities. And even though we advocate for digitally delegating activities for your team within our QuickBooks CRM, we also understand the productivity benefits of simply getting out of our seats, huddling around a whiteboard, and quickly updating each other and re-prioritizing.
3. Keep your mornings (or an entire day!) meeting-free
A few months ago I was involved in a few different projects at work and I realized my days were being broken up with meetings. This made it difficult to get in the zone for a long enough time period to get traction on a piece I was writing. When speaking with my team lead, I was reminded that my time was my own to manage and defend. My mornings are blocked off in my calendar to ensure I have enough time to get my most important work done.
Figure out the time of day you can naturally get in the zone and block off time to complete tasks that need extended focus. Or, if you're really brave, declare one day a week as "No Meetings Day" in your company and see if there is a lift in everyone's productivity.
4. Get annoyingly specific about time
Try scheduling meetings ten minutes earlier than you normally do (for example, if you normally do half-hour meetings, shorten them to 20 minutes). By shortening the length of meetings, whoever organizes one is forced to stick to, and keep everyone on, a tight agenda. If you have 3 half-hour meetings tomorrow and everyone is able to get through their stuff in 20 minutes, you'll gain back 30 minutes of productive time. In marketing meetings here at Method we don't lollygag during meetings and even celebrate by doing 'the wave' when we finish early. I don't recall how this started, but I'm happy every time it happens.
5. Charge employees for being late
If you really want to get extreme with your team's use of (and respect) for time, put a late jar in the center of your meeting room and enforce a $1 per minute late penalty. Monish, one of our Product Managers, gave me this more extreme idea, which apparently was enforced at a previous job. We haven't done this at Method, but I would love to hear of the outcome of anyone brave enough to try this.
6. Work under water
If you're like our own small business owner, you don't sit in a corner office. You sit with your team. So, try investing in earplugs for when you really need to focus and be productive. What does this have to do with working under water? Hear me out…
When I was in University, I remember not being able to focus in the library – it was just too quiet! A classmate gave me the advice to sit the in the cafeteria, but with earplugs in. I decided to give this a whirl, and to my amazement, it really worked. Why? Well, it may sound absurd, but I swear my productivity increased because using earplugs made it sound like I was underwater! And if you've ever been snorkeling, you understand just how relaxing that sound can be. Or, if you don't like ear plugs, find a good playlist and a pair of noise canceling headphones for when you need to zen out, like our small business owner, Paul.
Are you making waves with productivity hacks or tools? If you are, don't be shy! Share away as a comment below or tweet me!