At Method, we're always looking to simplify the way small businesses get their work done. As part of this effort, we've gathered your feedback and used it to improve your experience with Method.
Here's everything you need to know about this update.
More Information At-A-Glance
Instead of you having to jump from let's say Contacts to Activities in Method, we've updated your experience to give you more insights in one screen.
Designed to increase your productivity, this update will give you more information related to a contact such as their activities, invoices, and opportunities in a single screen.
Rolling out throughout March 2020, what you'll see in your updated experience will depend on if you have a customized View Contact screen or a default View Contact screen.
In this article, we go over what those with no customization will see and then dive into how this change will affect customized accounts. Let's get started!
Your New View Contact Screen
The main job of a CRM is to provide small businesses with a complete picture of their contacts. And since the View Contact screen is usually a starting point for most of our customers, we've focused on giving you as much information as possible in this screen.
Here's what the View Contact screen will look like in your updated experience if you haven't customized it.
Throughout the rest of Method, you'll see changes that reflect our goal of increasing the ease and speed that you can get important information. Below is an example of what your new Opportunities experience will look like.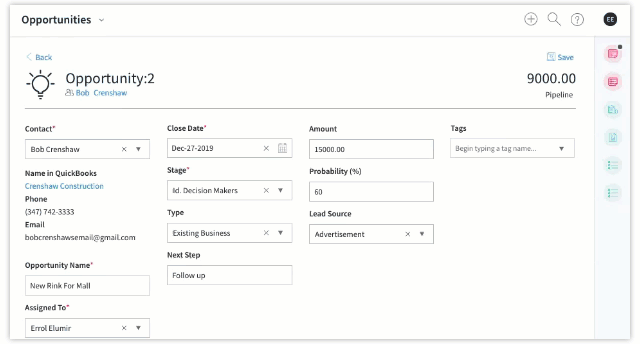 Updates to Customized View Contact Screens
While the new View Contact screen represents our vision for an ideal experience, we are being careful with the rollout to make sure it doesn't disrupt your customized version of the screen. As we work towards giving all users a new View Contact screen, here's the experience you can expect in the meantime.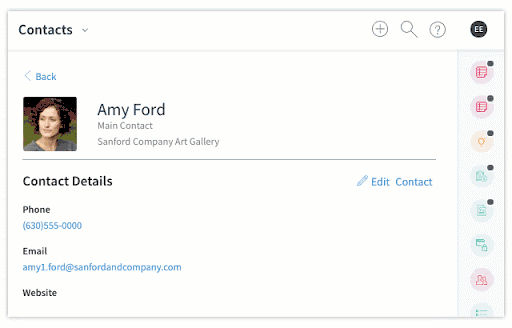 If you would like to see how the updated experience works with your existing customization, you can follow these instructions to do so.
Wrap Up
The main goal of a CRM is to provide small businesses with a full view of their contacts. Thanks to Method users like you, who shared their feedback through surveys, chat, and user research interviews, Method now does this better.
In your updated experience, you can expect an improved at-a-glance view of a contact and their:
Activities
Opportunities
Invoices
And more!
---
Questions, comments, or concerns about our updated experience?
Drop us a line at success@method.me – we'd love to hear from you!