If you consider yourself an expert on lawn care, starting a business only seems natural. However, creating a successful lawn care business involves more than just skill. You'll have to consider equipment, licenses, and insurance, among other things. While entering the lawn care industry is not as easy as you might think, a bit of careful planning and execution will give you the best chances of success.
Coming up with a lawn care business plan can help you prepare for the future and tap into thousands of potential customers. You'll learn all about how to write a lawn service business plan and why it matters.
What you'll learn in this guide
Before jumping into the planning process, here's a closer look at what you'll learn in this article.
Why do you need a lawn care business plan?
A comprehensive plan is necessary for all lawn care business owners. Not only does it help you stay organized, but it also allows you to set your goals, maintain focus, and pinpoint areas of improvement.
A good plan outlines how you think about your work's financial, sales, marketing, and technical aspects and how you can use them to succeed. They are also helpful for getting a better grasp of competitors and identifying unique opportunities to get ahead – remember, work within the landscaping industry is often seasonal, so being on top of your game is crucial.
Pros of starting a lawn business
Many people need their lawns mowed and gardens fertilized, so you can rest assured that starting a lawn care company is profitable! Plus, you'll get to enjoy these benefits.
Many service opportunities: Unlike other businesses with clearly defined responsibilities, the options with a lawn care service business are vast. For instance, you can work primarily in residential areas or expand your services into commercial spaces. Not to mention, you can work with all kinds of customers.
Flexible costing: Being your own boss means you get to price your services accordingly. By considering your existing costs, equipment, the average time you spend on a project, and other factors, you can come up with numbers that make sense.
Choosing your own clients: Customizing your client list means working with dependable customers during good working hours and in areas not too far from your headquarters. You can also prioritize higher-paying or return customers for more stable income.
Traditional vs. modern business plans
Traditional business plans are lengthier, more detailed, and present more concrete, plausible outcomes than the structures you see today. On the other hand, modern plans are more flexible and focus more on creating a vision than making a detailed financial model.
While traditional plans include a detailed executive summary about the business involved, modern start-up plans offer a value proposition instead, outlining how to gain a competitive advantage in your target market. Start-up plans also require developing growth rates and revenue models from the ground up, especially if the business in question lacks historical data.
What type of business model best suits your lawn care company will depend on your goals and the most critical aspects of your potential growth.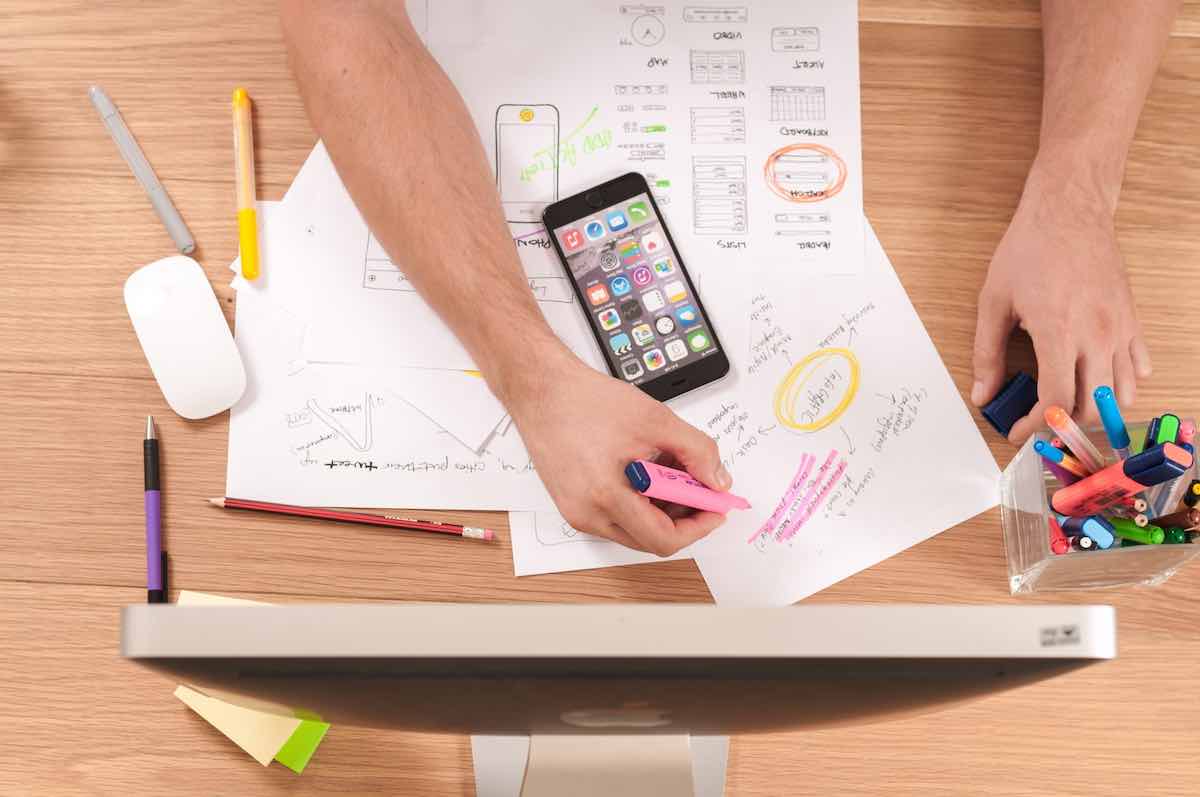 How a lawn care business plan sets you up for success
Now that you know having a lawn care business plan is necessary, it's time to take a closer look at the benefits you can gain from having one.
Stable work: Depending on your geographical location, coming across yard work can be challenging. Fortunately, business plans can help you develop alternative ways to profit even with low demand for your particular service.
Custom solutions: Business plans are easy to customize to your specific needs. You can alter your plan to suit goals like introducing new services, opening a new location, or providing options for commercial customers.
Seasonal employees: Maintaining a regular workforce can quickly become time-consuming and expensive. The good news is, your business plan can cater to employees with seasonal professions like snow removal.
Flexible goals: Not sure where you want your business to go? Use your business plan to scale your goals accordingly.
Key elements of a lawn care business plan
A complete lawn care business plan includes the following sections.
Cover page
Your cover page should clearly state your company name and include your logo. You should also include your company role, business address, and other contact information.
Executive summary
As the title suggests, executive summaries should summarize your entire plan in a few short paragraphs. In it, you should include your mission and vision, business goals, factors that set you apart, and a brief company history. It is best to write your executive summary last when you have a complete understanding of what the entire document includes.
Business overview
Your business overview is a look into all the aspects of your lawn care and landscape company. These include:
Ownership type: Determine whether your business is a sole proprietorship, partnership, corporation, or other structure. Doing this will help you adhere to government regulations such as tax implications.
Assets: List out the equipment you already have, such as a lawn mower, a fleet, additional tools, or laptops, and list the assets you'll need in the future. Include how much money you have already invested in your business.
Start-up costs: Create an overview of what you spent to launch your business. Include items like the cost of office supplies, employee compensation (if any), rent, marketing materials, etc.
Lawn care services
Provide a list of the services you want to offer according to your existing assets and current budget. Common lawn care services include:
Lawn mowing.
Pest control application.
Mulching.
Lawn fertilization application or weed control.
Tree and plant services.
Aeration or dethatching.
Grass and leaf blowing.
Landscape design.
Tree trimming.
What you can offer will ultimately depend on your existing equipment, your competition, and what your customers need.
Market analysis
Creating a market analysis is similar to crafting a buyer persona. In this section, you'll want to define your target market, what solutions they need, and how you fit into the equation. When taking a closer look at your target market, list their characteristics such as:
Income level and occupation.
Geographical location.
Size of property.
Then, include an analysis of your top competitors. Consider factors like:
What services they offer.
Who they cater to.
What they charge for their services.
What competitive advantages and disadvantages do they have.
Business strategy
This section of your business plan is where everything comes together. Think of it as a road map to success that outlines your:
Financial objectives: Create financial goals that take into account your projected profits and investors.
Pricing: You can't expect to profit just by pricing your services high. You'll have to consider your hourly rate, how much you're paying your employees, overhead for equipment, taxes, and additional fees. You may need to consider pricing your services lower for your first few customers. Use this pricing formula to get started.
Operational objectives: Create short and long-term objectives that break down your mission and vision into actionable goals. For instance, if you want to increase brand loyalty, your goals might be to engage clients or improve customer service channels.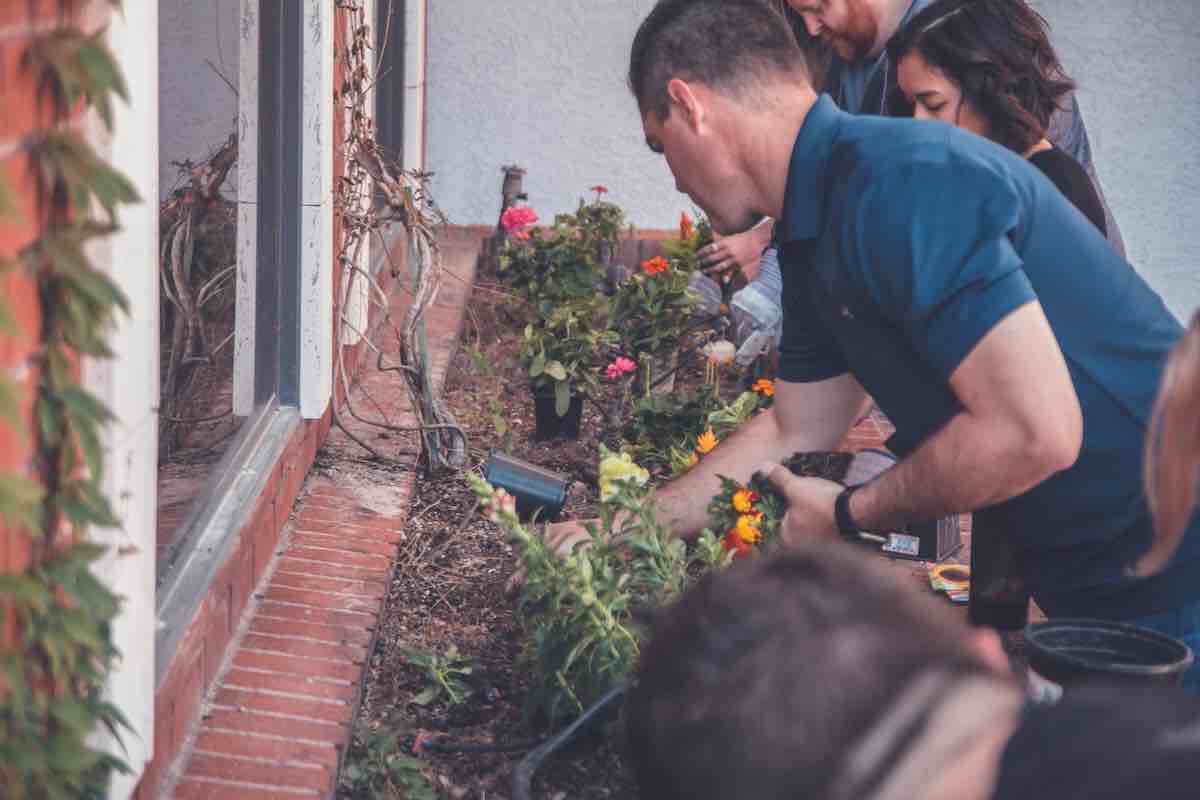 Marketing and sales
This part of your business plan should outline how you intend to market and sell your products and services. Ultimately, it should provide a summary of your:
Marketing strategies .
Pricing plans.
Competitive advantage.
Sales strategies.
You can also use this information to ensure you're not spending more than you can afford. Once you've determined your financial goals, you can identify how many potential customers you'll need to meet them.
Not sure where to start? Try these lawn care marketing ideas.
Personnel plan
As your company grows, so will your need for more employees. In most cases, labor costs take anywhere between 30-35% of your revenue. To keep these costs down, you'll need a strategy for improving productivity, efficiency, and communication.
Before you start hiring more employees, you'll want to consider:
How much you should pay yourself and your employees.
How many employees you need to achieve your business goals.
How much work load can one employee handle per day.
This stage of your business plan is where investing in lawn care software might come in handy. These programs can automate repetitive administrative tasks and keep everyone on your team accountable. This allows you and your admin team to focus on adding value to the business instead of doing menial, repetitive tasks.
If maintaining regular employees ends up costing your business too much, you might want to enlist contracting services instead. Working with specialists on a contract basis can reduce your overall costs, as you'll pay for labor only when you need it.
Financial plan
Finally, it's time to think about how you will bring revenue into your business. Especially if you are applying for a lawn care business grant, you'll want to make this section as detailed as possible. Your financial plan should outline:
Financial statements (and an analysis of them).
Sales forecasts.
Personnel costs.
Overall budget.
Cash flow projections (incoming and outgoing costs).
Lawn care business plan FAQs
How do you create a lawn care business plan?
Starting a lawn care and landscape company from the ground up is no easy feat. Having a lawn mowing business plan in place can make the process far more manageable. You can create one by following these steps:
Decide what kind of lawn care and landscape company you want to run. Knowing what kind of services you want to offer can help narrow your customer base and influence the rest of your decision-making processes.
Study your target market and direct competition. Consider whether you have potential clients in your area or if other services might suit them better. Be realistic about how many prospective clients you can serve per month. Then, create a competitor analysis and think about your competitive edge – what can you offer that they can't? Where can you get ahead of the game?
Think about how much work you can do in a day and how much you'll charge for it. If you're going into the landscaping industry as a sole proprietor, you may have to invest in legal and accounting services. If you're not quite ready to hire regular employees, you can work with specialists on a contractual basis.
Consider your potential income and expenses. Create best and worst-case scenarios for each month and what you'll need to do to break even on your costs. Consider factors like business insurance, tax deposits, maintenance and storage fees, and accounting.
How much is insurance for a landscaping business?
How much you pay for business insurance will depend on the services you offer and the risks involved. For general liability insurance, which covers property damage and employee injuries, you can expect to pay an average of $45 per month. However, you may need to purchase more insurance depending on how you operate your business.
Some policies only cover claims on a per-occurrence limit, restricting coverage to only one incident. If your business is growing, you may have to expand policy limits.
Furthermore, you'll also have to get commercial auto insurance, which costs lawn care and landscaping companies an average of $150 per month. If you employ company-owned vehicles, this type of insurance is necessary. Otherwise, you can purchase hired and non-owned auto insurance for rented vehicles.
How much do landscaping businesses make every year?
How much your lawn care and landscaping company can earn each year will depend on what type of services you offer and how broad your customer base is. According to the Bureau of Labor Statistics, average landscapers' salaries can range between $33,000 – 73,000. However, top performers can expect to earn up to $97,910 a year.
Is starting a landscaping business worth it?
Whether or not starting a lawn care and landscaping company is worth it will rely on the pros outweighing the cons. For instance, if you're operating out of an area that requires lawn care services year-round, starting a business might seem logical. However, some contractual landscapers choose not to start a business because of the seasonal nature of lawn care and the economic risks involved. However, creating a lawn care and landscaping company also comes with high earning potential. It all depends on how much work you're willing to put into your business and how prepared you are.
How do you get lawn care customers?
There are many effective channels for generating potential lawn care leads. Some of the best ways to obtain potential clients fast are through:
Paid advertising.
Social media marketing.
Referral systems.
Subcontracting.
Collaborating with key industry players.
User-generated content and testimonials.
Investing in organic search.
Word-of-mouth.
If this is your first time looking for customers, don't hesitate to ask your family and friends – they might even promote your business to other people who need your services. We've also put together some lawn care ad ideas to help you get started.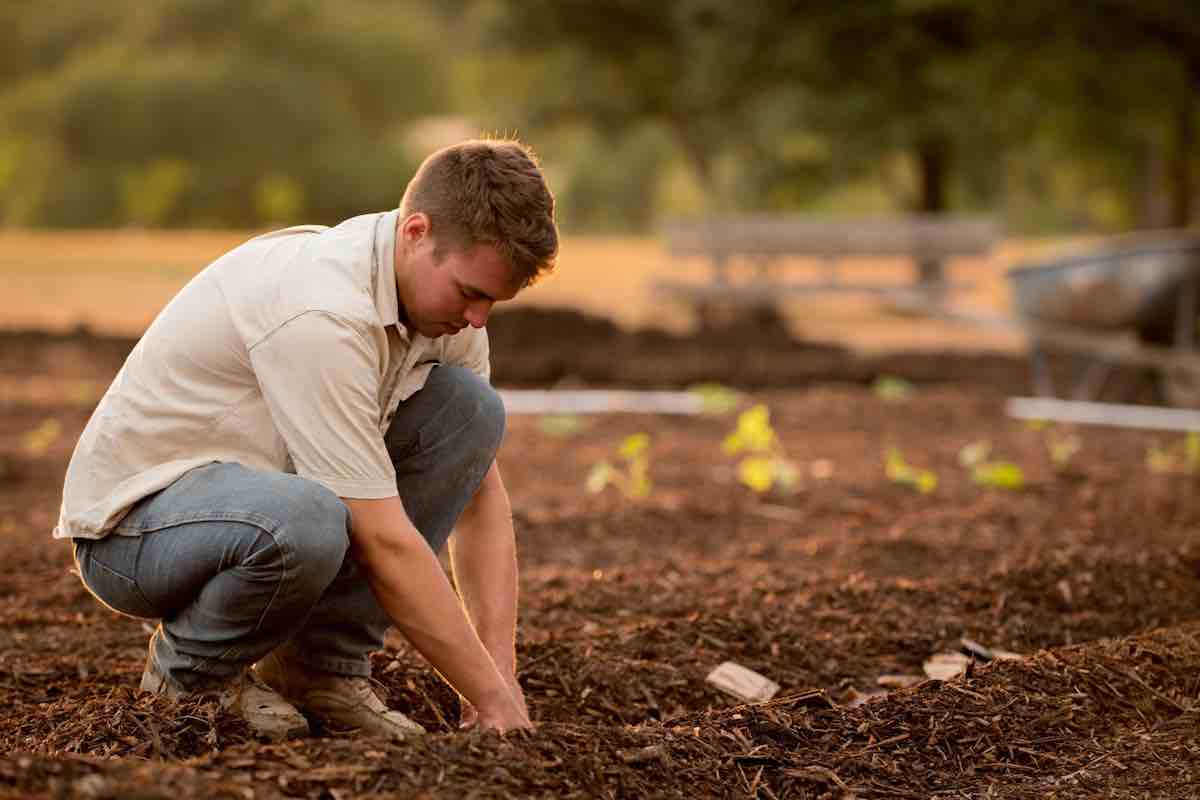 Final thoughts on lawn care business plans
Starting a lawn care and landscaping company takes a lot of work. However, crafting a detailed lawn care business plan can help you get ahead of your competitors and stand out as an industry leader. Using these tips, you can worry less about how much starting a business will cost you and focus more on high-earning business tactics that will make your hard work pay off!
Take your lawn care business plan to new heights with Method:Field Services!
Image credit: Alvaro Reyes via Unsplash