Your website is your digital brochure. It's a place where customers get as much information about your business as possible before making the decision to purchase your services.
As such, it's important for landscaping and lawn care professionals to maintain a well-designed website. Today, we'll take a look at some of the best landscaping website design examples for 2023. We'll also discuss some of the key features to consider when designing your website. So whether you're just starting out, or looking to update your existing site, read on for some inspiration!
What you'll learn in this guide
Why landscapers need a website
In our guide to how to get lawn care customers fast, we briefly discuss how landscaping companies can leverage social media to grow. Here, we'll talk about the benefits a well-designed website can bring to your landscaping business.
A website boosts your credibility
Most businesses today use a website or Facebook page as their main online presence. When it comes to control and flexibility, websites are the best way to make a good first impression. A well-designed site allows customers to know everything they need to know about your business. The more informed and familiar they are about your business, the more likely they are to trust you and buy your services.
A good website increases your chances of scoring leads
More than increasing brand awareness or distinguishing yourself from the competition, the primary purpose of a website is to generate leads. A good website will inform a potential client about your products and services. But a great website will convert a visitor into a buyer.
Websites are the foundation of your digital marketing
With a little bit of search engine optimization, you can increase your chances of having your website rank high on Google. The higher you rank on search engine results, the more people will learn about your landscape company and request for your lawn care services.
It takes some work, but SEO yields far greater ROI than traditional marketing. For more marketing tips, check out Method's comprehensive guide to lawn care marketing ideas.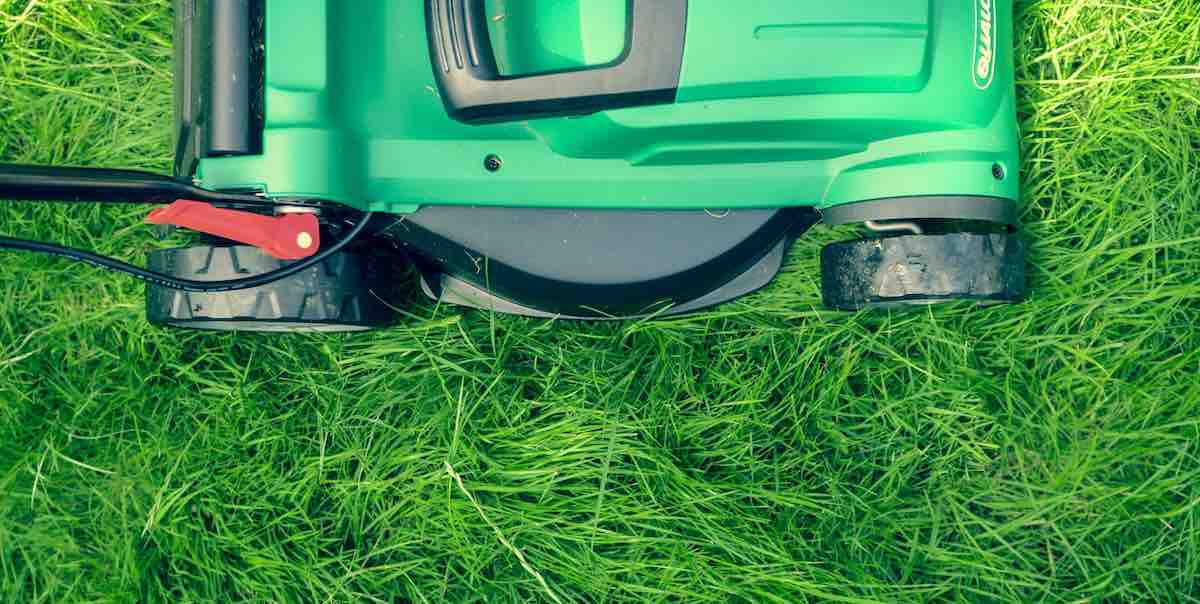 What to include in your landscaping website
Now that you know why you need a website, let's take a look at some of the most important elements that make up a good one.
Photos and testimonials
As a landscaping professional, you should know the value of a good photo. You are, after all, selling a service to beautify lawns and yards.
It's important to include high-quality images of your landscaping design projects. Avoid including stock photos from Google, as this could make you seem disingenuous. It's worth the investment to hire a professional photographer to take some snaps of your best landscaping project.
Aside from photos, it's also important to include a customer testimonial section. With testimonials posted on your site, you make it easier for a potential customer to visualize the type of service you provide and help them overcome their skepticism.
Detailed pages for each of your landscaping services
You may be tempted to just list your lawn care services in a simple bullet-point list. While this gets your point across right away, it won't help you rank on search engines.
If you want your site to reach more people, it pays to create dedicated pages for each of your services. This is because potential customers will often use search engines to look for specific services.
For example a potential customer searching for "lawn mowing service near me". Once they press enter, Google will crawl websites in search of these keywords. If you have a page dedicated to these search terms (and make a point to include specific locations that you serve), you're more likely to appear as a top result.
An inviting call to action
A call to action (CTA) is a button that invites site visitors to do a specific action. This can include a contact button that directs customers to your phone number or chat box.
Some examples of CTA phrases include:
Contact us.
Start a demo.
Learn more.
Book today.
More info.
Get Started.
You can also add contact forms on your site, where potential customers can easily input their contact information and send an email message directly into your inbox.
Adding CTAs and contact forms is essential because these speed up the process of turning an interested site visitor into a new customer.
Contact information
Even if you have a CTA or contact form on your website, it's still important to include your contact information. Most website designers will create a dedicated Contact Us page where all your information can be found, from your phone number and address to your email address and social media pages.
A good contact page is easy to find for your website viewers. It also shows other relevant information like business hours, customer care numbers, FAQs, and more.
Mobile responsiveness
Studies found that mobile devices generate about half of all web traffic. This is why it's important to design your website to be friendly to mobile visitors.
Responsive design means that the layout and content on your site can adapt to different screen sizes. This means that no matter what device a user is viewing your website from, if it's mobile responsive, it will still be readable.
Pricing details
While indicating pricing details on your website is a decision your business needs to make, there are a lot of benefits to doing so. For one, many customers tend to assume that if a business doesn't post its prices, then it must mean that they charge higher rates. Don't let this assumption keep potential customers from doing business with you.
Another reason to indicate pricing is to reduce the amount of phone calls and messages to asking about pricing alone. This will save both you and your customers time.
If you offer package deals, it's also a good idea to include pricing calculators so site visitors can make a quote for themselves.
And if you need help figuring out how to price your lawn care and lawn mowing services, check out our guide to lawn mowing pricing.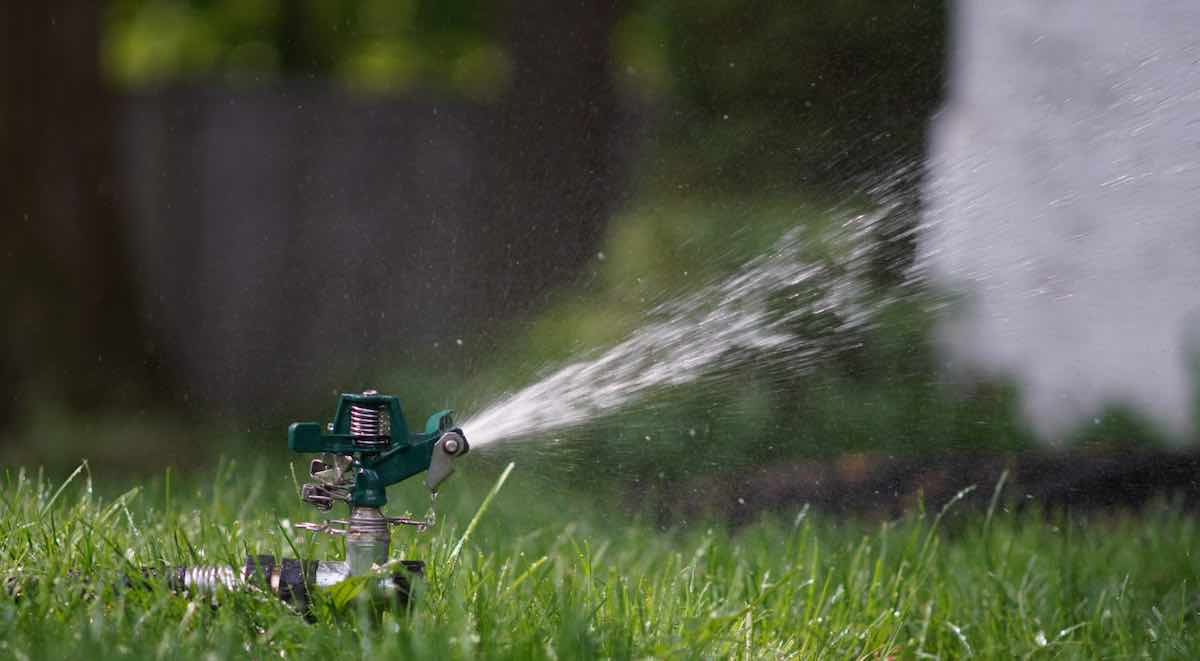 6 Examples of highly effective landscaping website design
To help you better visualize what a well-designed website looks like, we've prepared a list of our favorite website templates for businesses in the landscaping industry.
This template from Envato has all the makings of a great website, from a project gallery where you can let visitors scroll through high-quality images from recent projects to a dedicated testimonial section for positive reviews.
With this template, you can showcase your past work by dedicating full pages to each project. Then, you can organize the previews into a grid layout on the home page for easier viewing.
One of our favorite features from the Gardena theme is the before and after photo slider that allows site visitors to quickly see how landscaping companies are able to transform their clients' yards.
This theme also comes with a price calculator tool that can be customized to your specific business.
There are two really impressive features from this website design that make it stand out from others. One is the "Expert Specialists" section which is essentially a "Meet the Team" section where you can introduce your team members and play up their expertise to build trust with clients.
The other great feature is the step-by-step "Working Process" section, which gives customers a clear map of the working process, from inquiry to project completion.
This theme is perfect for landscaping and lawn care companies that cater to both residential and commercial customers. This is because it comes with a special button in the services section where you can select whether you want to see commercial or residential services.
The project gallery also allows viewers to choose what category of projects they want to see, whether it's works-in-progress, finished driveways, steps and walls, etc.
This is an elegant theme that has all the essential features that a well-designed website should have, including a unique services section, a contact form, a testimonial section, and even a map.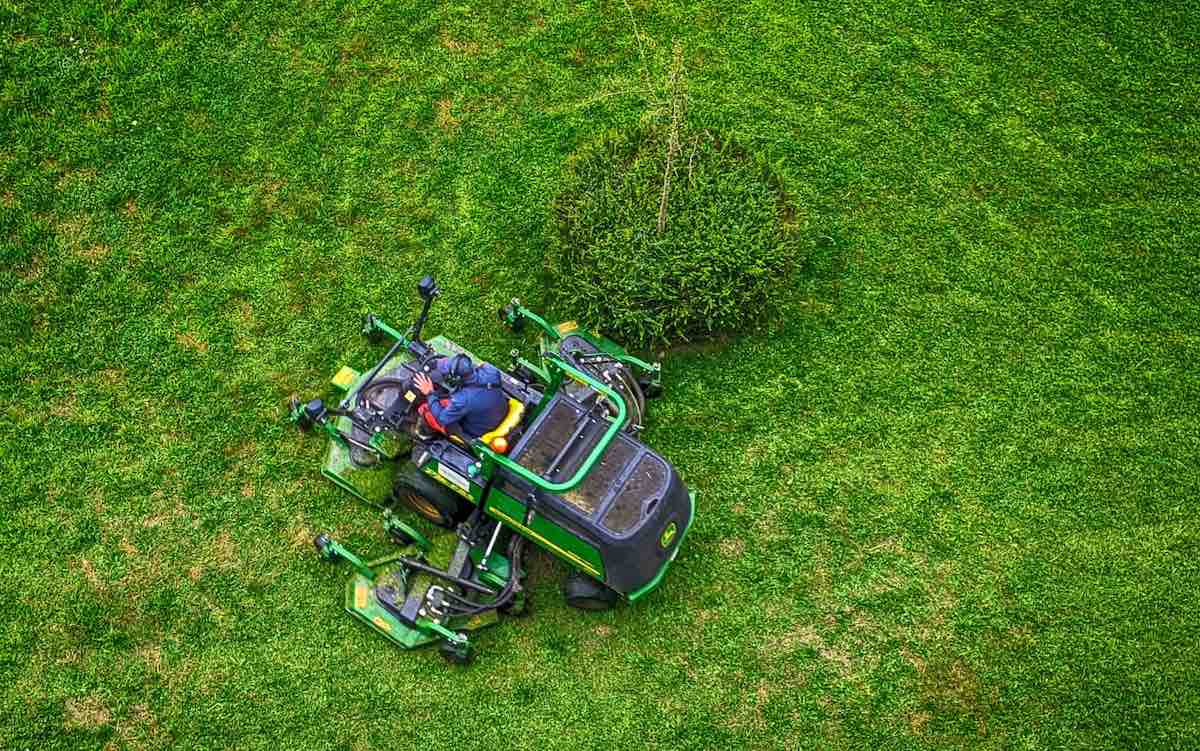 Closing thoughts on landscaping website design
The landscaping industry is a competitive one, and your website can mean the difference between success and failure as you compete for customers.
Whether you want more clients or need an online presence for SEO purposes, your site needs to be high quality and easy to navigate. When your customers can find what they are looking for on your site quickly, they are more likely to stay on the site.
We hope these resources provide helpful information for all our readers who are considering creating their own professional landscaping web page!
Landscaping website design FAQs
What information is needed on a landscaping website?
A landscaping website should include a list of products and services, contact information, and pricing information as the minimum.
How much does a landscaping website cost?
Typically, website design for small businesses can range from $2,000 to $10,000, depending on how intricate and original you want your site to be.
Why is landscaping web design important?
Landscaping web design is a vital part of your company's digital marketing strategy, as it helps you generate more leads, builds your credibility, and helps you rank higher on search engine results.
What makes a good landscaping website?
A good landscaping website should include high-quality photos, customer testimonials, dedicated pages for products and services, an inviting call-to-action button, and contact information. The website should also be mobile responsive so that it's readable from any device.
Get your website design where it needs to be with Method:Field Services!
Image credit: Visual Design via Unsplash