Signature line additions to your documents offer a variety of benefits, including time optimization, faster turnaround, and a smoother signing experience for your customers.

But the real question is how to add a signature line in QuickBooks?
This blog covers everything you need to know on how to add signature line in QuickBooks Online (QBO) and Desktop by integrating with Method:CRM!
Reasons to add signature to QuickBooks
Electronic signatures refer to any electronic process that validates the acceptance of an agreement.
Digital signature lines allow you and your clients to sign documents electronically instead of having to print them out and sign them manually.
With Esignatures, you can quickly provide signage on estimates and other online documents.
Plus, Esignatures offer the opportunity for customers to do the same when making payments or authorizing work.
Documents that use Esignature lines include sales receipts, estimates, credit memos, invoice templates, refund receipts, work contracts, and more.
Here are some of the benefits of adding signature to QuickBooks Online and Desktop:
Enhance security. Digital documents are more secure than physical ones because they're easier to validate and difficult to lose.
Faster turn-around. Signing agreements electronically means saying goodbye to waiting times for authorized signatures and faster closing of deals!
Better tracking. Follow up with requests for signatures on checks to determine who opened a document and who signed it.
Improved organization. Keep signed documents online to minimize the stress of organizing multiple hard copies.
Increase employee productivity. Add signature to QuickBooks to let team members sign documents and contracts more efficiently.
Build brand awareness. Make your content look more professional with branded content and a custom signature line box.
Seamless customer experience. Offer an easy and secure signage process to build trust with your customers and keep them coming back.
Can I add a signature to QuickBooks?
The million-dollar question is: How do you add signature line in QuickBooks?
Adding an Esignature to contracts, estimates, and invoices is currently impossible in QuickBooks without using a third-party app integration.
Not having this feature creates a pain point in your customer experience for the following reasons:
You cannot approve things online or sign contracts securely. Because of this security issue, customers will be more reluctant to sign documents with your business.
Due to the length of a manual signing process, deals do not close as quickly as they should.
You cannot track the status of documents.
It is more likely that fraud or signature copying will occur without knowing how to add signature line in QuickBooks.
Your tedious manual signage process hurts your customer experience.
Let's face it. It's the age of digitalization.
Your business looks unprofessional if you still have a long manual signage process where you must print the document, fax it, courier it, and scan it.
So, why isn't there a feature on how to add a signature line in QuickBooks?
We had the same question, so we came up with a solution.
Here's how Method can help you with how to add signature in QuickBooks!
The better alternative: How to add signature line in QuickBooks with Method
Investing in Method:CRM for a signature line increases your productivity and allows you to enjoy continued success for years to come.
Importing Esignature lines into QuickBooks Online and Desktop is effortless thanks to Method:CRM's trusty customer success managers (CSMs).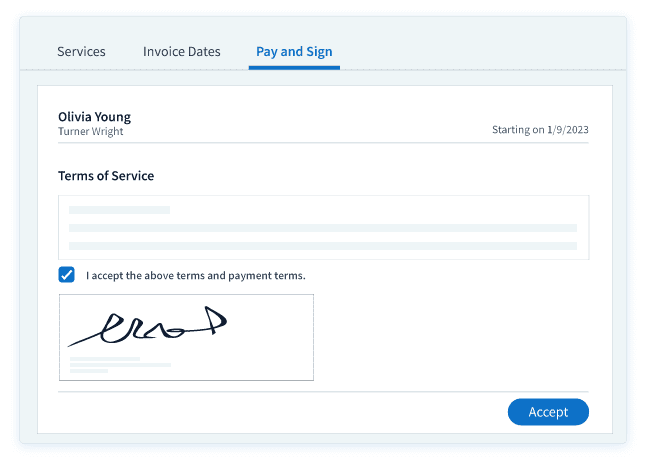 You can seamlessly create your Esignature lines in QuickBooks Online and Desktop using Method's two-directional sync and email signature management solution.
No more having to convert files into PDF file format and send them via email. Or limit the number of electronic signature actions the DocuSign Esignature Connector subjects upon you.
With easy formatting procedures, Method's signature approval automation offers:
Unlimited signature for checks.
Unlimited signature line requests.
Unlimited customer signatures.
Signature preferences.
Method's dedicated customer success managers (CSM) can also help you build integrations like item purchase history, time of last purchase, and lifetime value to access more detailed client profiles in QuickBooks Online and Desktop.
Enriching the quality of your data helps you create positive customer experiences, so you leave a lasting impression.
Getting started: How to add signature line in QuickBooks
Method's electronic signature capture is a cost-effective way to automate your approval process.
Create a Method account for free if you don't already have one, and add a signature to your QuickBooks account at no additional charge!
Just reach out to your Customer Success Manager to get the Esignature capability added to your account.
Once you've enabled the feature, you can seamlessly sign documents without delay.
Electronic signatures save you time on signage and allow more manageable card payments for clients.
How to add signature line in QuickBooks Online and Desktop using Method
To add signature to QuickBooks using Method, you must connect with your customer success manager (CSM) and ask how to enable the feature once you've set up your account!
It's only necessary that you are both a user of:
1. Method:CRM
2. QuickBooks Online or Desktop.
It's really that easy. Our team will handle it from there, so you can remain focused on the more critical, growth-oriented areas of your business!
Add a signature line to your QuickBooks documents with a free trial of Method!
Image credit: Kelly Sikkema via Unsplash