It's no secret that organization is key to running a successful business.
This is especially true when your company creates quotes or estimates in QuickBooks for prospective customers and clients.
After all, you can't start the work and get paid if you don't know whether the customer has accepted your estimate.
Ideally, your customers should be able to quickly and easily accept QuickBooks estimates online.
Can a customer accept a QuickBooks estimate online?
Currently, QuickBooks does not allow customers to accept estimates online.
As a workaround, many QuickBooks users ask customers to respond to the estimate email to give their approval.
And while this may work for some, it's easy to imagine the potential pitfalls of this hack such as:
Your customer forgetting to respond to the email.
Their response getting buried in your inbox.
The customer claiming they never "formally" approved the estimate.
The list of risks from managing QuickBooks estimates like this goes on and on. And all of the items on this list will cost you loads of time and money.
How can you streamline your QuickBooks estimate approval process?
Luckily, technology has come a long way in providing small business owners with great tools they can use to extend the power of QuickBooks.
Let's take a look at some options with manageable fees for small business owners.
Accept QuickBooks estimates with Method:CRM
Method:CRM is the top-rated QuickBooks CRM and it's easy to see why.
The two-way sync between Method:CRM and a QuickBooks estimate streamlines your approval process and lets you send out quotes from anywhere and for any project. This speeds up the contract acceptance process as well. Not to mention that any changes you make in Method:CRM will instantly sync to QuickBooks, and vice versa.
With Method:CRM, your sales team has each customer's history at their fingertips so they can easily create estimates and invoices from within Method while on the go. All without needing access to QuickBooks, ensuring that your accounting information stays secure.
Check out the video below to see Method:CRM in action.
The best part is that Method:CRM is a fully customizable CRM. So if you want:
Your customers to be able to approve estimates online by clicking a button or checking a box in their own customer portal.
To receive an email as soon as a customer approves an estimate.
You can make this happen with Method:CRM. Use Method:CRM's drag and drop tools on your own. Or work with our professional Business Solutions Specialists to bring your vision to life and clear up any questions you have.
Method:CRM ensures success for any contractor. For example, Bryan Dutton of Allegro Design Co. "can't speak highly enough" about how customizing his Method:CRM account has streamlined his contract and QuickBooks estimate process:
"The process of putting together a contract went from 45 minutes to less than 15 minutes. With everything together in one screen I just have to select what I need and email it out to the customer."

– Bryan Dutton, Allegro Design Co.
Electronic signature software
This is a great option for businesses that need to obtain a legally binding signature from a customer before beginning a job but don't want the hassle of printing, faxing, or scanning physical documents. It also removes the need to meet in person. Instead, you can simply:
Save your QuickBooks estimate or quote as a PDF.
Upload the document.
Add name, date, and signature fields, and include any other relevant details.
Enter the recipient's email address to send them a unique link to the document.
Through its instant, two-way sync with QuickBooks, Method:CRM offers an optimal digital signature capture. Every signature you capture in Method automatically registers in your accounting software, and there is no imposed limit. Implementing this feature also comes at no additional cost to Method users.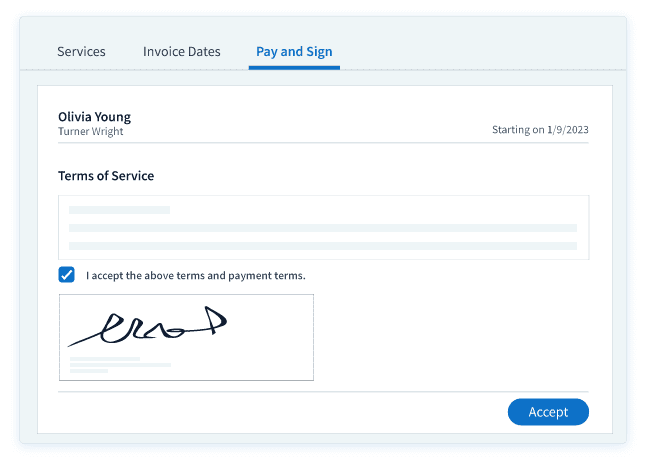 Here are our recommendations for alternative electronic signature software and their price points:
DocuSign (plans start at $13/month for one user or $33/user/month for multiple users).
RightSignature (plans start at $12/month for one user or $60/month for multiple users).
Online QuickBooks quotation system
If you or your client is not quite satisfied with your QuickBooks estimates, there are plenty of web-based platforms dedicated to managing estimates, quotes, and proposals. With these tools you can:
Build sleek estimates from existing templates.
Include files and links.
Have your customers accept QuickBooks estimates online with the click of a button.
Better yet – some quoting systems integrate your projects directly with QuickBooks Online (QBO). So QBO automatically creates an invoice when a customer approves a quote.
Here are some recommendations for QuickBooks Online estimate tools and their rates:
Quotient (plans start at $29/month for one user or $49/user/month for multiple users).
Qwilr (plans start at $29/month).
Start accepting QuickBooks estimates online
Your best bet when it comes to sending and managing QuickBooks estimates is Method:CRM.
Out of all the CRM providers out there, Method's the best choice for QuickBooks users. Sign up for a free trial of Method:CRM and make managing your QuickBooks Desktop and QuickBooks Online estimates easier than ever before.
Plus, Method:CRM offers a portal feature where your customers can perform several actions on their own, including accepting invoices. Here's a preview of how it benefits QuickBooks users.
Giving your customers a personalized page where they can pay their bill increases your chances of getting compensated for your materials and labor. Method:CRM also makes this possible. See an example for the company "Best4UServices" below.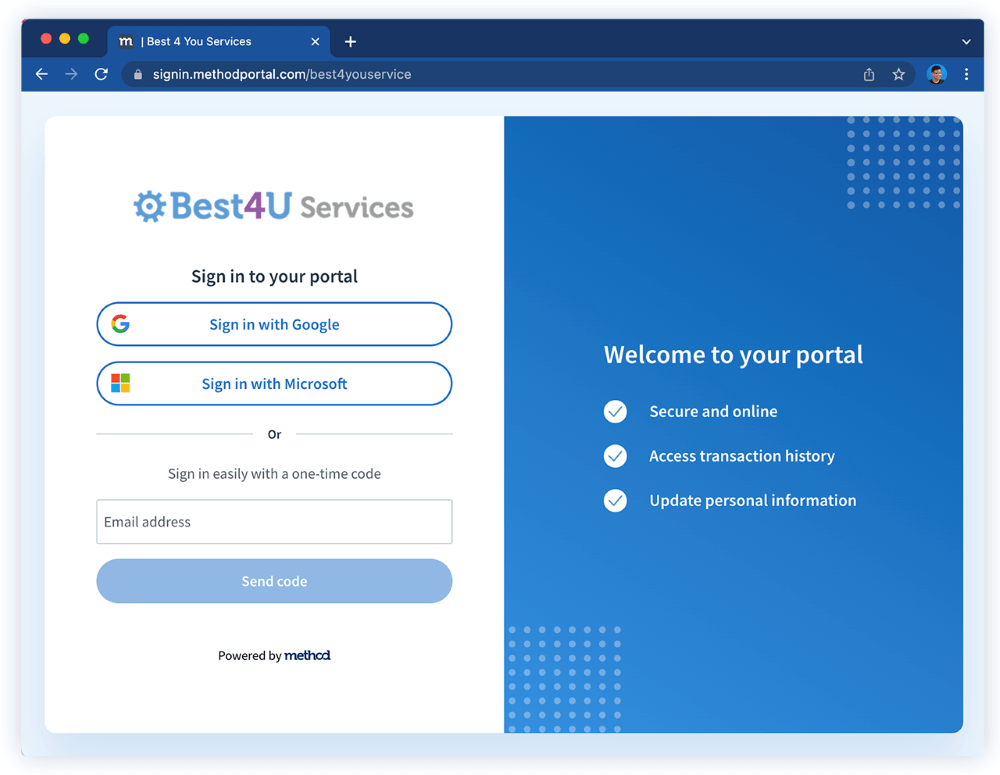 Simply sync your QuickBooks account with Method:CRM and get in touch with one of our Business Solutions Specialists to discuss what you're looking for in your estimate approval process. Note that your trial of Method:CRM includes one free hour of customization services to help you get started!
Give Method:CRM a try for free today!
Image credit: NorWood Themes via Unsplash