The QuickBooks Connect conferences are special events, bringing together accounting professionals, small business owners, and app developers from around the globe. Attendees have the opportunity to connect with each other, learn from the amazing speakers, and enjoy a world-class conference experience.
This year, the Method:CRM team attended QuickBooks Connect as an exhibitor in San Jose and Toronto. The two events were phenomenal and we had a great time sharing in-depth coverage of them — both in the moment and in the weeks afterward.
Whether you missed out on the conferences this year or just want to relive the highlights, this content guide is for you. In it, you'll find all of our blog posts and videos from QuickBooks Connect 2018. Enjoy!
Breakout Session Recaps: San Jose
Breakout Session Recaps: Toronto
Highlights: San Jose
The Method team was live on the ground at the San Jose McEnery Convention Center, providing up-to-the-minute coverage of the entire conference. We shared our top takeaways from the talks, updates on each day's events, and more than a few team selfies.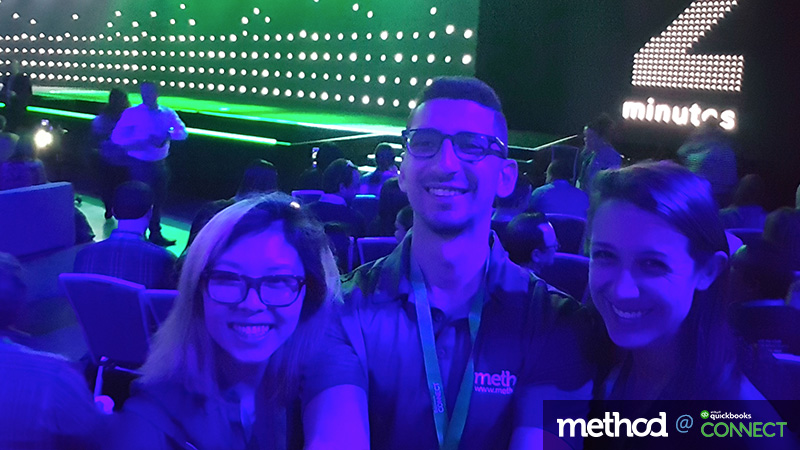 As soon as we got home from San Jose, we decided to relive it by sharing some of our favorite parts. From the California weather and beautiful conference space to the inspiring talks and legendary parties, here's what we loved about our QBC experience.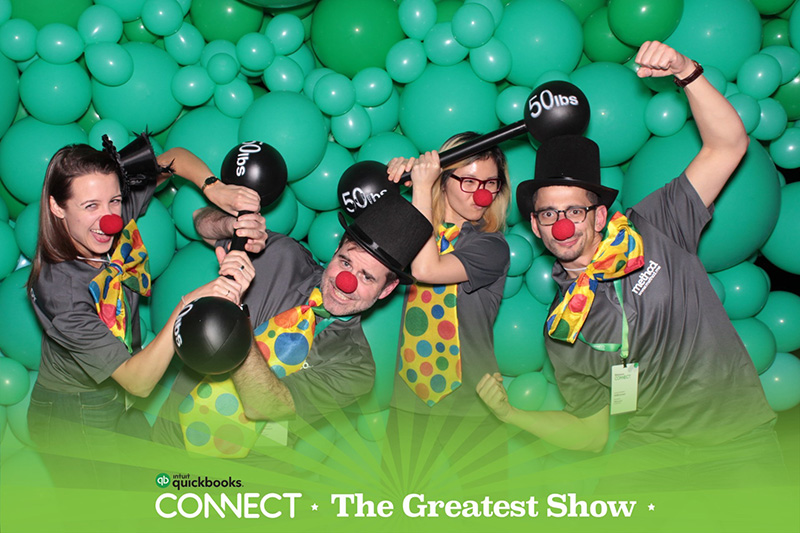 "Courage is acknowledging your fear, analyzing the consequences, and then deciding you still care so much about it that you're going to take one thoughtful step forward anyway." (Alex Banayan)
It's not every day that thousands of members of the Intuit ecosystem gather in one room to listen to some incredible keynote speakers. We recounted some of our favorite presentations from San Jose, including those by author Alex Banayan, magician Vinh Giang, Paralympic champion Amy Purdy, and Intuit CEO Brad Smith.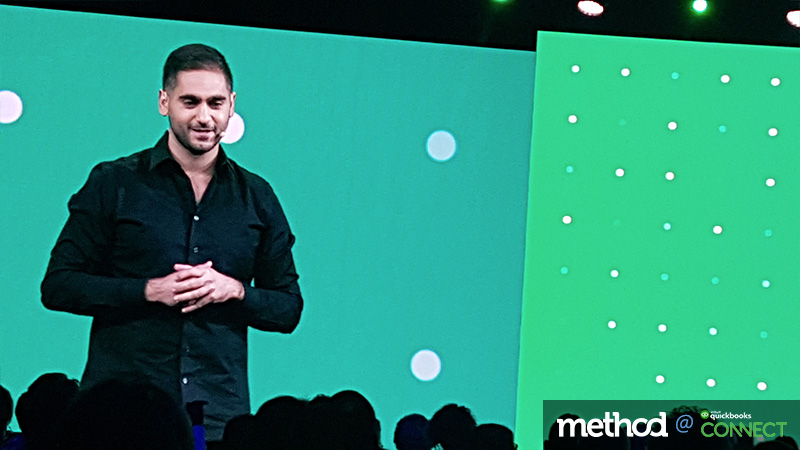 Highlights: Toronto
Just a month after San Jose, our team was back in action at the Metro Toronto Convention Centre. On our live blog, we shared highlights from the conference talks, updates from the Method:CRM booth, and behind-the-scenes shots of our QBC experience.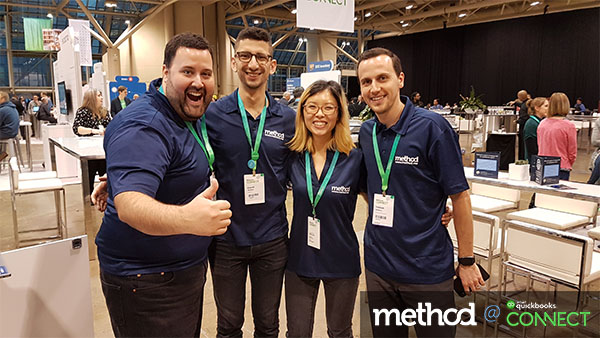 "Self-care is everything, especially if you want to look after other people as a business owner." (Jann Arden)
As in San Jose, we were treated to a fantastic lineup of keynote speakers at QBC Toronto. We shared our top takeaways from the talks given by singer/songwriter Jann Arden, Olympic champion and TV host Jon Montgomery, and real estate investor Scott McGillivray.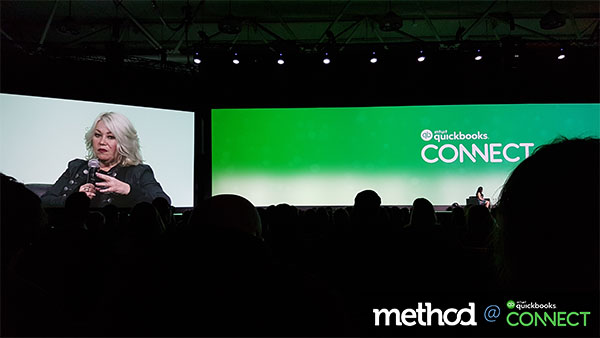 We were thrilled to participate in Intuit's Small Business Hackathon as an API partner. Participants were challenged to develop a solution to save small businesses time or money — and we loved that five of the teams incorporated Method in their apps.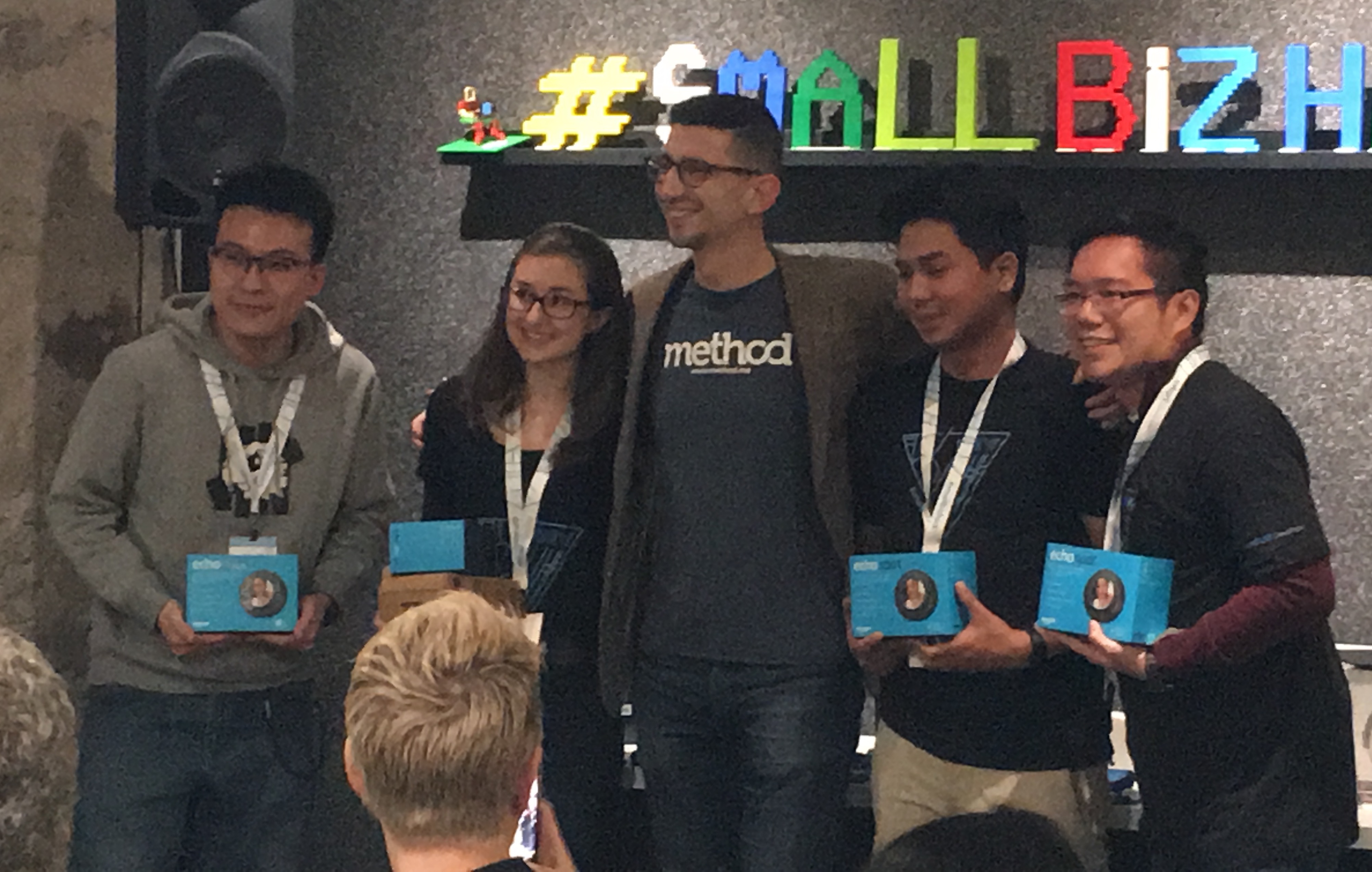 Breakout Session Recaps: San Jose
"They're making money, but they're not managing money — and we are in the managing money business."
Many solopreneurs and small business owners struggle to manage their finances, and the self-employed market is only expected to grow. Mariette Martinez encouraged her fellow accountants to embrace the gig economy and learn how to effectively serve these clients.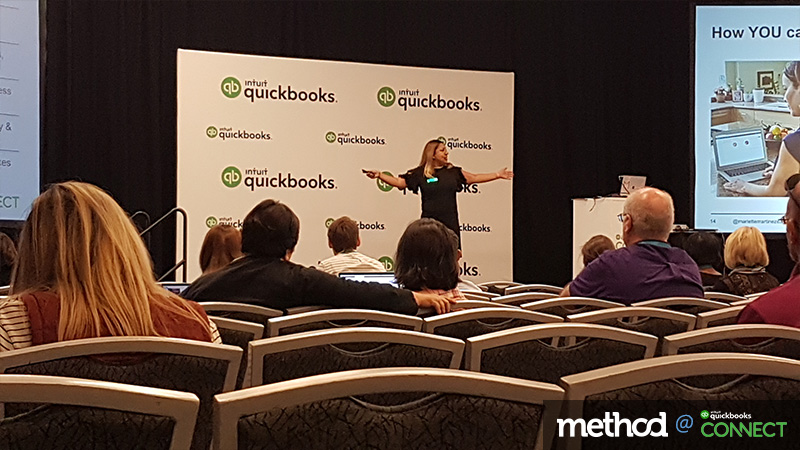 "The more information you have about a situation, the better your outcome will be."
There's an app for just about any business woe, but many business owners have no idea how to find the one that meets their needs. Heather Satterley walked attendees through her tried-and-true process for selecting the right app for your client.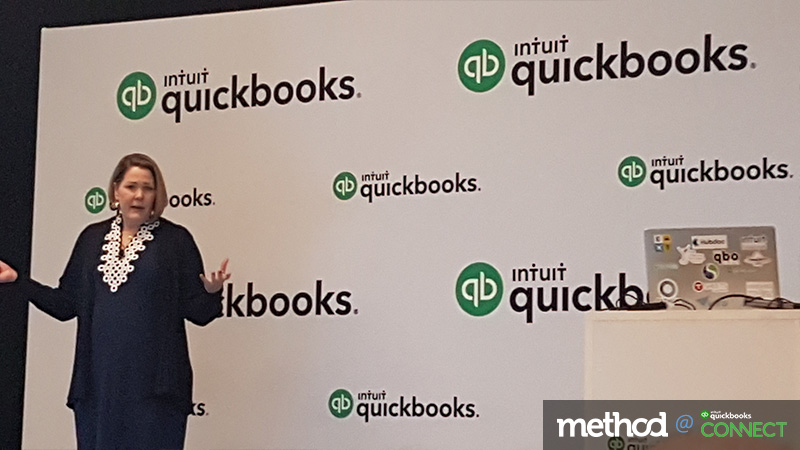 "A lot of times when I talk to prospective clients, they say 'I feel like I know you' — and that is powerful because when your prospective client feels like they know you, they're ready to work with you."
Many accountants are still hesitant or confused about how to get started with social media, even though it's a powerful marketing tool. Veronica Wasek laid out her top seven strategies for engaging with potential clients online.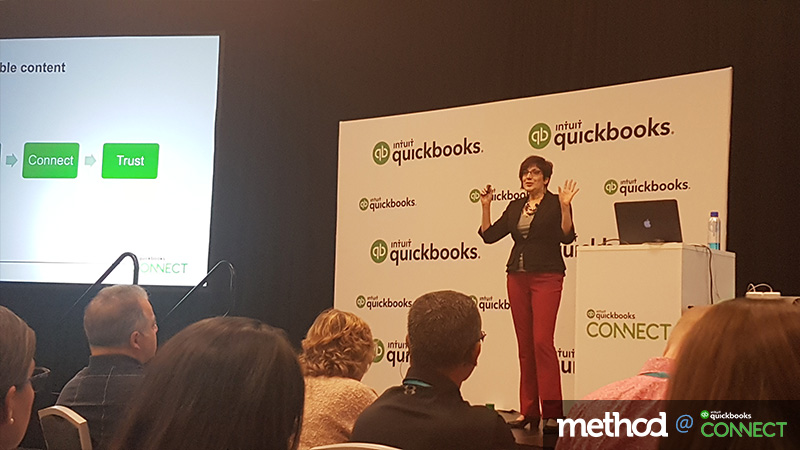 "You probably assume that your customers already understand the passion behind what you're doing — but they probably don't. You have to reinforce it over and over again."
The social media landscape evolves rapidly, which makes it difficult for small businesses to keep up with trends. Lindsay Williams provided some actionable advice to help small businesses establish their digital brands.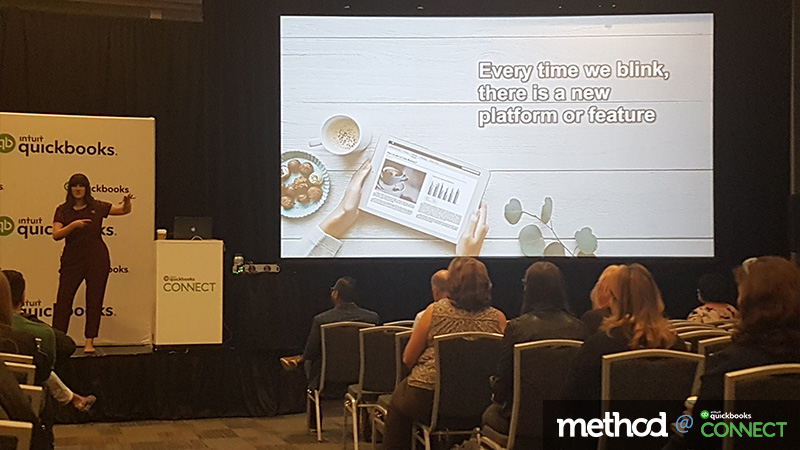 "In my experience, the psychological roadblocks are the biggest impediments to productivity — even more than process."
For many people, a completed to-do list is nothing more than a pipe dream. Joe Woodard debunked common productivity myths and explained how he maintains a clear mind and a zero inbox every single day.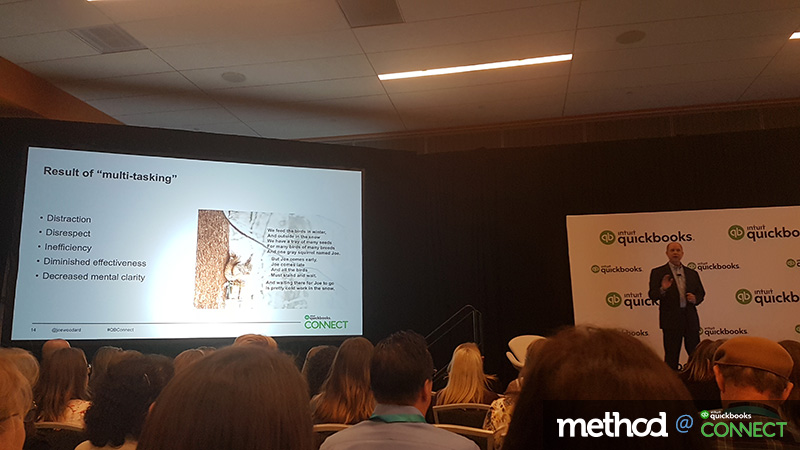 Breakout Session Recaps: Toronto
"It's not about digital or nothing — it's about, 'How are we meeting our customers' needs?'"
We're living in the digital age, and the way consumers purchase products and services has changed. Darrell Keezer explained why businesses must constantly disrupt the status quo in order to stay relevant.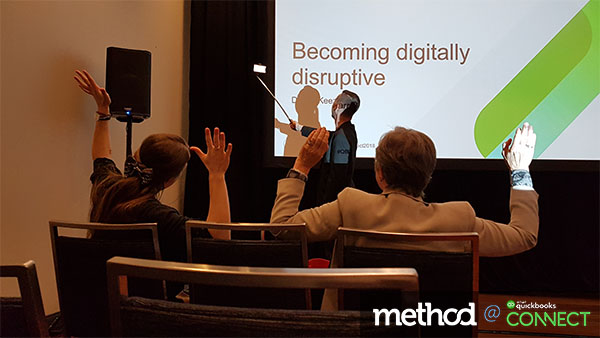 "This is a really great tool if you have a meeting with a client and you're not sure if you're going to take them on, and they say, 'Yeah, our books are really clean!'"
QuickBooks Online Accountant is a valuable tool for accounting professionals — but are you making the most of what it has to offer? Dawne Leaney Davidson and Tiffany Stewart shared their favorite QBOA features and tips.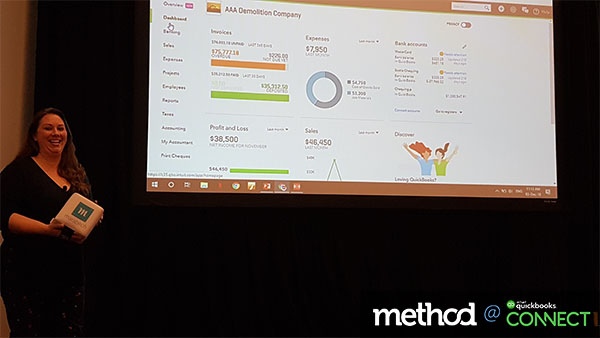 "You'll start to find that when you meet with potential customers, they already know about your business."
Traditional outbound marketing is out — it's time for businesses to focus on inbound marketing. Bram Warshafsky explained why creating valuable content is such a powerful strategy for attracting new customers.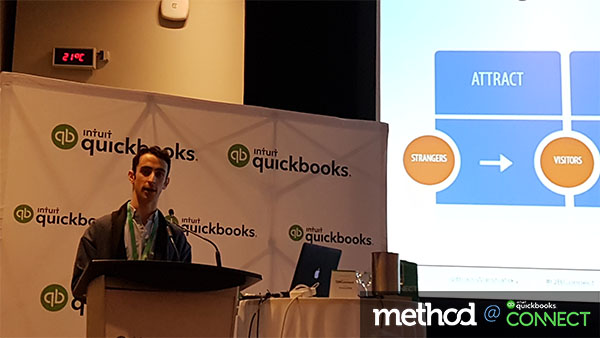 "A good question to ask when you look over your sales material is 'so what?' This helps you speak to your customers in a more emotional way."
Every entrepreneur's journey is unique, but it never hurts to take advice from those who have gone before you. Bram Warshafsky shared his top five tips for building a successful business.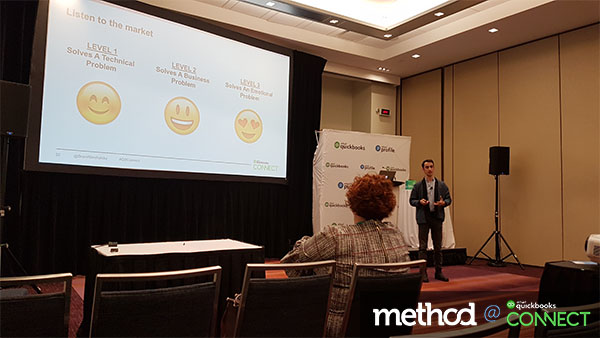 Videos: San Jose
"Relationships are everything to me, and I'll continue using an app partner because they've shown faith in me." (Brad Celmainis)
For our inaugural fireside chat, we gathered a group of accounting industry leaders (including Brad Celmainis, Robin Hall, Laura Redmond, and Heather Satterley) to discuss the use of technology in accounting. The panelists shared their favorite apps, their advice for finding great app partners, and much more.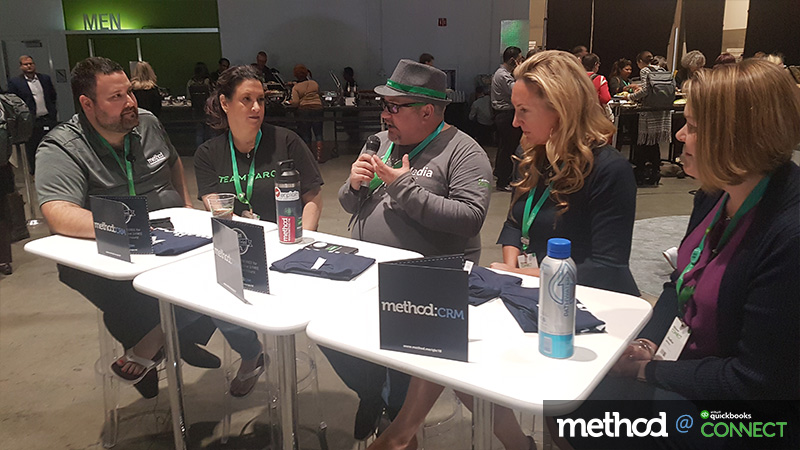 "The moment that we begin to brand ourselves around a specific service within the accounting profession, we've limited the client's perception of what we can bring in terms of value."
Method's Rodrigo Fernandez sat down with consultant and business coach Joe Woodard to discuss the role of "the transformative advisor." Woodard shared his thoughts on how these advisors can use technology to help their clients increase their wealth.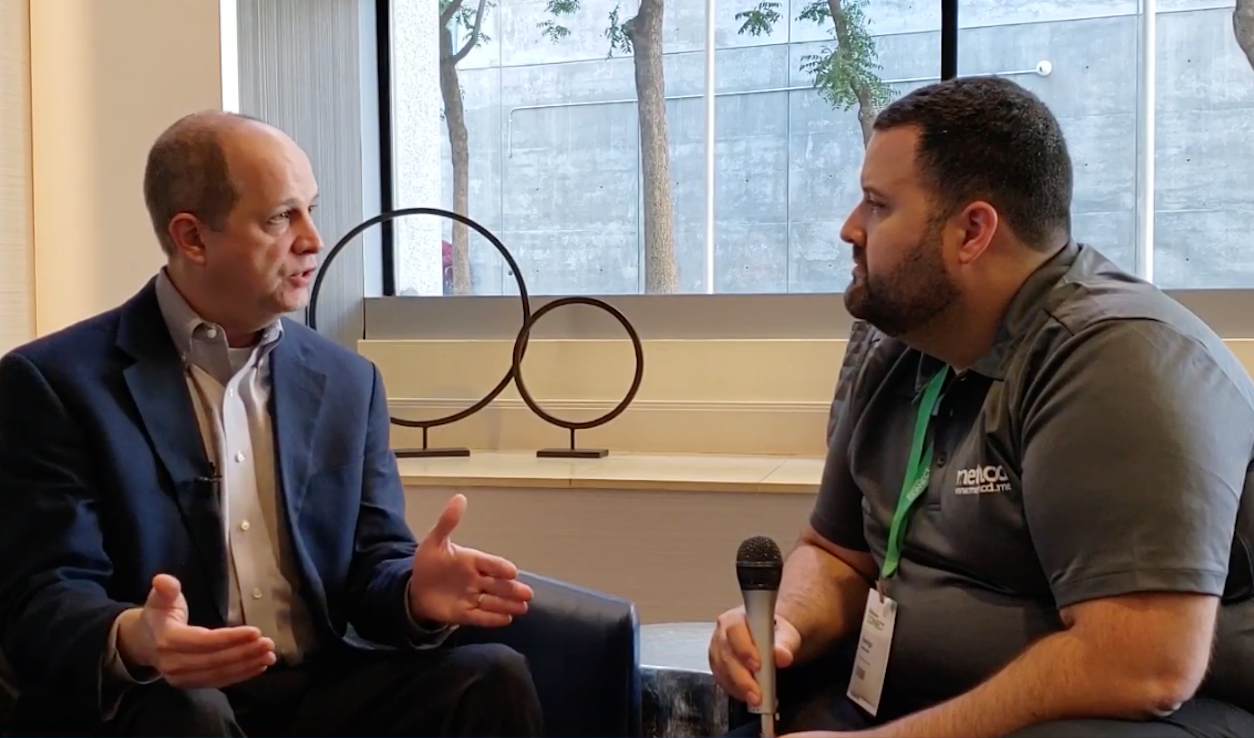 Other Videos
Videos: Toronto
"Everybody's going to fail, but if you don't learn from it, that's the missed opportunity. If you get the message from it and take it and use that in moving forward, then it's never a failure." (Dawne Leaney Davidson)
At QBC Toronto, we took the opportunity to go big and go home. We invited an even larger panel to join us for our hometown fireside chat, including Lynda Artesani, Brad Celmainis, Dawne Leaney Davidson, Matthew Fulton, Bill Kennedy, Jacob Schroeder, Tiffany Stewart, and Andrew Wall. These industry influencers covered everything from adopting new technology to developing a social media strategy, with plenty of laughs along the way.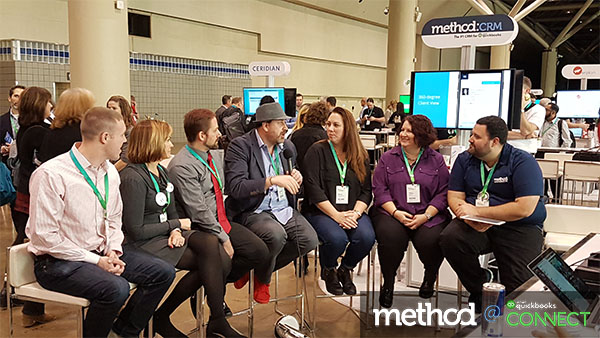 Other Videos
And that's a wrap on QuickBooks Connect 2018! Thank you to the Intuit team for putting on these amazing events, and thank you to everyone who came along for the ride. We had a blast and we can't wait to do it all again next year.