For many business owners, using QuickBooks to manage accounting is a no-brainer. But when it comes time to sync QuickBooks data with their CRM, they end up with a mess of dirty data.
Wondering what exactly dirty data is? Well, we're glad you asked.
Simply put, dirty data is erroneous data. It could be duplicate records, incomplete data, or outdated information, and it comes from a number of different places. Wherever the source, it costs the U.S. economy big time – a whopping $3 trillion per year (yes, trillion) to be exact.
It's an issue that every company faces. In fact, 50% of businesses say they're missing essential customer data, and according to experts, companies could gain an additional 12% more of potential revenue per year that's currently lost to dirty data. Clearly, cleaning up dirty data and filling in any gaps is crucial.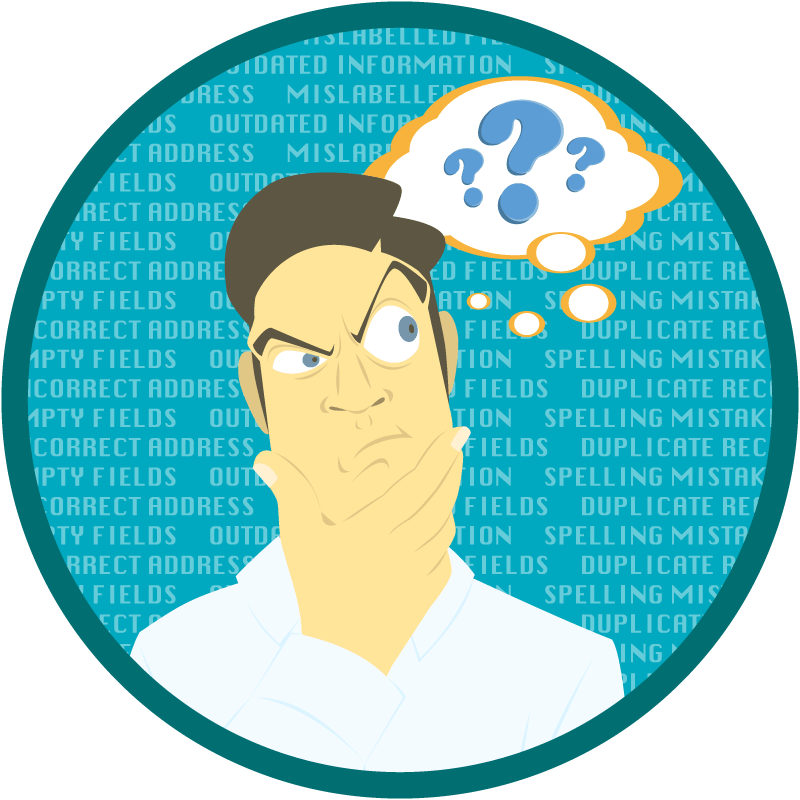 I use QuickBooks, so my data is clean, right?
In an ideal world, yes. But unfortunately, that's not the world your data exists in. Here are a few common reasons your QuickBooks data could be dirty:
Limited mandatory entry fields: In QuickBooks, you're only required to enter your customers' first and last names. You aren't able to customize or create additional mandatory entry fields, which can lead to missing information.
Customers and leads are all the same: Trying to differentiate existing customers from leads can be a headache; you'll have an inaccurate representation of your leads, but you'll also face the challenge of discerning active and inactive customers, as well as your leads.
Old data won't go away without a fight: Looking to clear out old leads or inactive customers? With QuickBooks, you can only remove data points entry-by-entry, making it a tedious task. So if you want to avoid spending hours cleaning up data, make sure that your leads and data belong there in the first place.
Your CRM and QuickBooks just don't get along: Most CRM platforms, quite frankly, don't work very well with QuickBooks. They don't integrate correctly, causing important QuickBooks transactions and customer information to go missing along the way.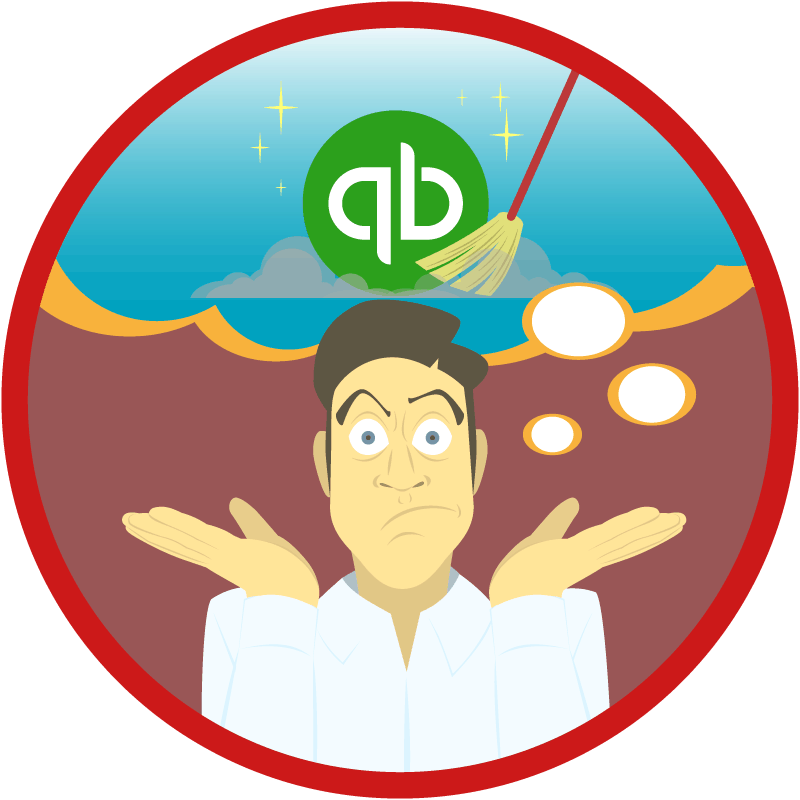 How can I clean up my QuickBooks data?
Now that you know where your data has gone astray, it's time to whip it back into shape. Here's how:
Stop managing customer data in QuickBooks: Do it like a Band-Aid: one pull; right off. Honestly, moving to a QuickBooks-integrated CRM like Method:CRM will make it easier to manage data and keep up with your customers and leads. Plus, your accountant will love you for it.
Customize your CRM with *mandatory* information fields: The easiest way to stop missing out on data is to make sure your team is entering as much data as possible into your CRM. QuickBooks may not allow you to control which information is filled out, but with Method:CRM, you can customize entry fields to get all essential data.
Use a CRM that syncs in real time: Why does it matter? Well, if your CRM only syncs with QuickBooks in batches or on a timer, you'll likely be getting inaccurate sales reports or missing important client information the next time you pull up their account.
We can all agree that managing and maintaining your customer data is important for any business to deliver top-notch customer service. Method:CRM will keep your data complete, organized, and most importantly, clean, so your business can focus on what matters most: your customers.
Try it free with a 30-day free trial, and see how easy it is to maintain clean customer data.