If you're thinking of starting a successful cleaning business, you're probably wondering how much income you can make in a year. Ultimately, your income varies according to the services you offer, your location, and how many customers you have.
In this guide, you'll get a breakdown of the average income for cleaning business owners and how to increase your revenue over time. Read on to learn how much you can earn in your first year of business! ​
What you'll learn in this guide
Before jumping into it, here is what you'll learn in this guide:
Why start a cleaning business?
You have a passion for doing quality work for customers and know that your next step is to become a business owner. Here are some reasons to start a cleaning business:
Low start-up costs: Starting a commercial or residential cleaning business is relatively inexpensive. A bare-bones business plan and standard cleaning supplies go a long way to help you build customer relationships and expand your reach.
High demand for cleaning services: No matter where you are, cleaning services are always in need.
Entry-level workforce: Your workforce doesn't require formal education to enter most roles in the cleaning industry. Plus, you won't have to spend too much on training or recruitment as you can train new hires yourself.
Complete control: Starting your own office or house cleaning business puts you in control of day-to-day operations and marketing efforts. You decide what to call your business, what your hours are, and what kind of services you want to offer.
Average yearly income for cleaning businesses
How much your cleaning business makes will depend on how much growth your company has experienced. For instance, a small business can expect to make between $30,000 and $50,000 a year. As you hire additional cleaners, you can increase profits to $70,000 a year.
Expanding services offered to increase revenue streams is one of the best things you can do. Offering additional services, such as carpet cleaning or floor waxing, for an additional is common. With the most revenue potential, you can make roughly $100,000 a year.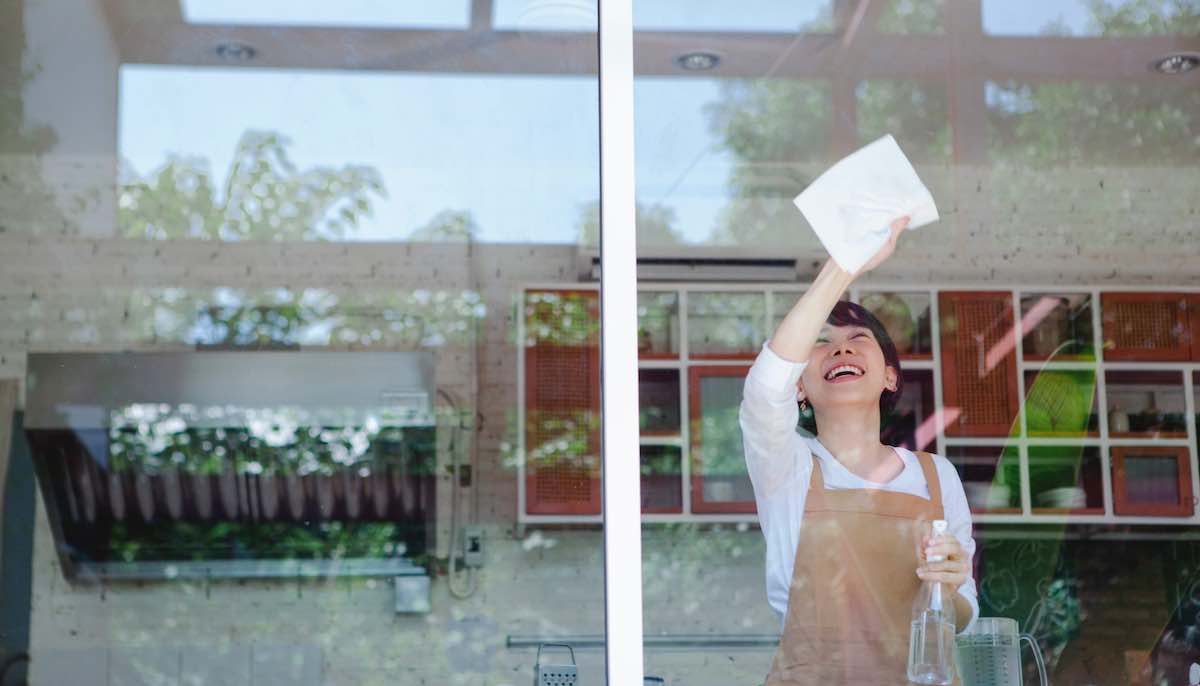 Image credit: Antonius Ferret via Pexels
Residential vs. commercial – what earns more?
Generally, commercial cleaning services will earn more than their residential counterparts. However, it'll ultimately depend on your:
Startup costs.
Customer base.
Potential revenue.
Average operating expenses.
State and federal taxes.
Production rate based on square footage.
Marketing costs (B2C and B2B).
In most cases, business owners typically find it easier to start with residential cleaning services, eventually scaling into commercial.
Income potential with one cleaner
In the U.S., the average rate for single business cleaners is between $25-40 an hour. Suppose you start working for 20 hours a week and charge $30 an hour. In a single week, you can make $600. Eventually, you can scale up to 40 hours a week with a little over ten clients, with an earning potential of $1,200 per week.
Income potential with a team of cleaners
If your weekly hours surpass 40 a week, it may be time to consider hiring more individual contractors. During this phase of business growth, you'll likely be catering to regular customers. Tracking customer acquisition and retention rates can be helpful in calculating income potential.
Keep in mind that what you charge your clients will not be what you pay your employees. For instance, if you charge your clients $30 an hour, you'll likely pay your employees $15 or $20 of that rate.
Income potential for a commercial cleaning business
When it comes to cleaning commercial properties, your highest potential for earning is between $70,000 and $100,000. However, this number may depend on the number of employees you hire and the size of the buildings you clean.
Cleaning a 3-story building, for instance, costs a customer between $1,000 and $1,500 and requires three or more cleaners. Make sure you're adjusting pricing based on the size and complexity of the cleaning job and adjusting pricing based on the type of property (eg, office building vs medical facility).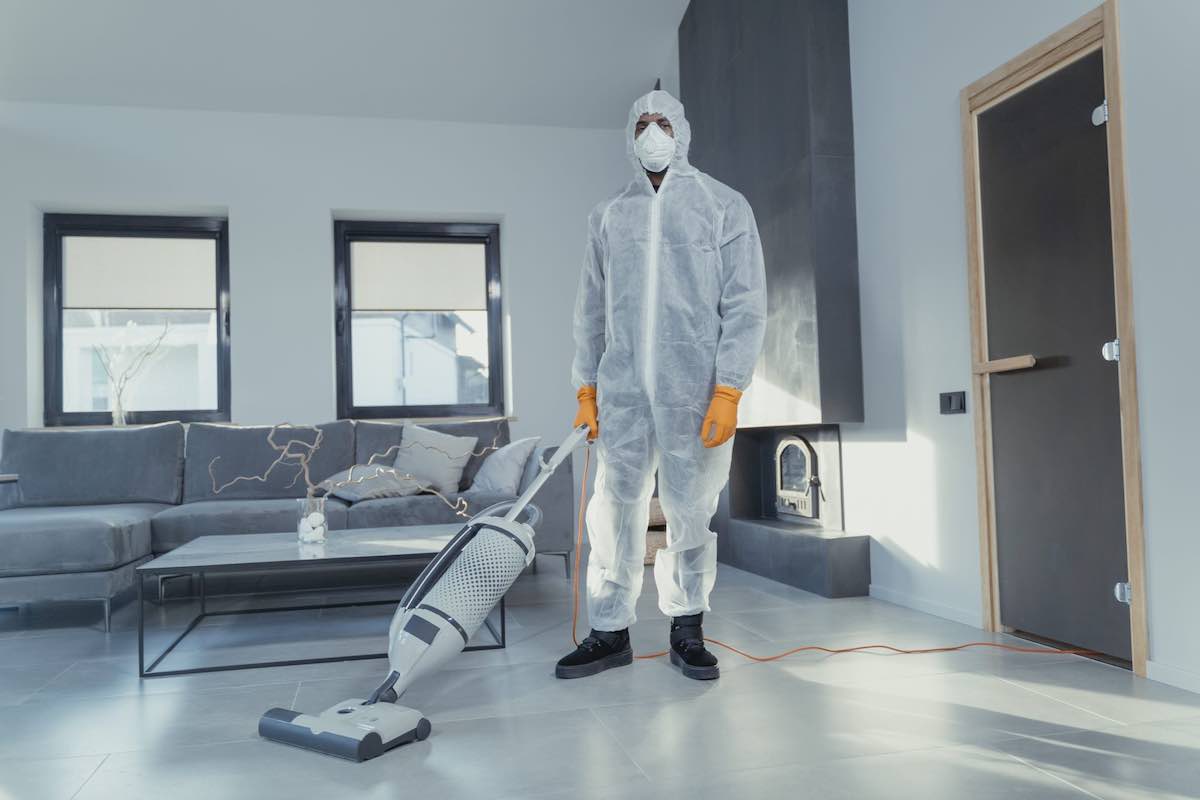 Image credit: Tima Miroshnichenko via Pexels
How to calculate your salary as a business owner
As a business owner, you might be wondering how much to pay yourself. You can calculate this number in a few easy steps:
Calculate your business expenses: Note how much it costs to acquire a business license, manage a fleet, and pay taxes. Factoring in overhead costs, such as equipment and supplies is essential in getting an accurate breakdown.
Add up your profit: Subtract your expenses per month from your average earnings. For instance, if you earn $5,000 a month with expenses of $1,200, your highest potential earnings will be $3,800.
Consider employee wages: Another business expense you'll have to account for is employee wages. At the same time, hiring more employees can increase your overall potential salary.
Think about marketing: Whether you choose to invest more in traditional or digital marketing, advertising can easily become expensive. However, it brings you quality leads that increase your profits in the long run. Evaluating the effectiveness of marketing and advertising campaigns is crucial in determining where to spend your money.
Tips on increasing your cleaning business income
To earn more, you'll have to spend more. Here are a few tips for to increase your income:
Advertise: Ultimately, investing in marketing efforts will increase the number of customers you can cater to. For franchise owners who want to keep their advertising budget low, consider using social media platforms like Facebook or Instagram. These advertising channels are virtually free, though investing in pay-per-click advertising provides a significant return of investment (ROI). Alternatively, you can go the traditional route with brochures and flyers. Monitoring industry trends and adjusting business strategies as needed is useful here.
Maintain a good reputation: The truth is, word-of-mouth is far from obsolete. Most potential customers will base their decisions on the opinions of others, so maintaining an excellent reputation and offering discounts for repeat customers or larger contracts does wonders. Make sure to acknowledge any negative reviews online and turn a disgruntled customer into a returning one!
Outsource services: Administrative tasks can take away time spent focusing on more significant tasks like acquiring leads or expanding your services. Instead, you can outsource individual contractors to manage repetitive tasks like scheduling, invoicing, and billing.
Expand to other areas: If you have the time and budget to branch your services out into other locations, consider areas where industrial cleaning services are in high demand.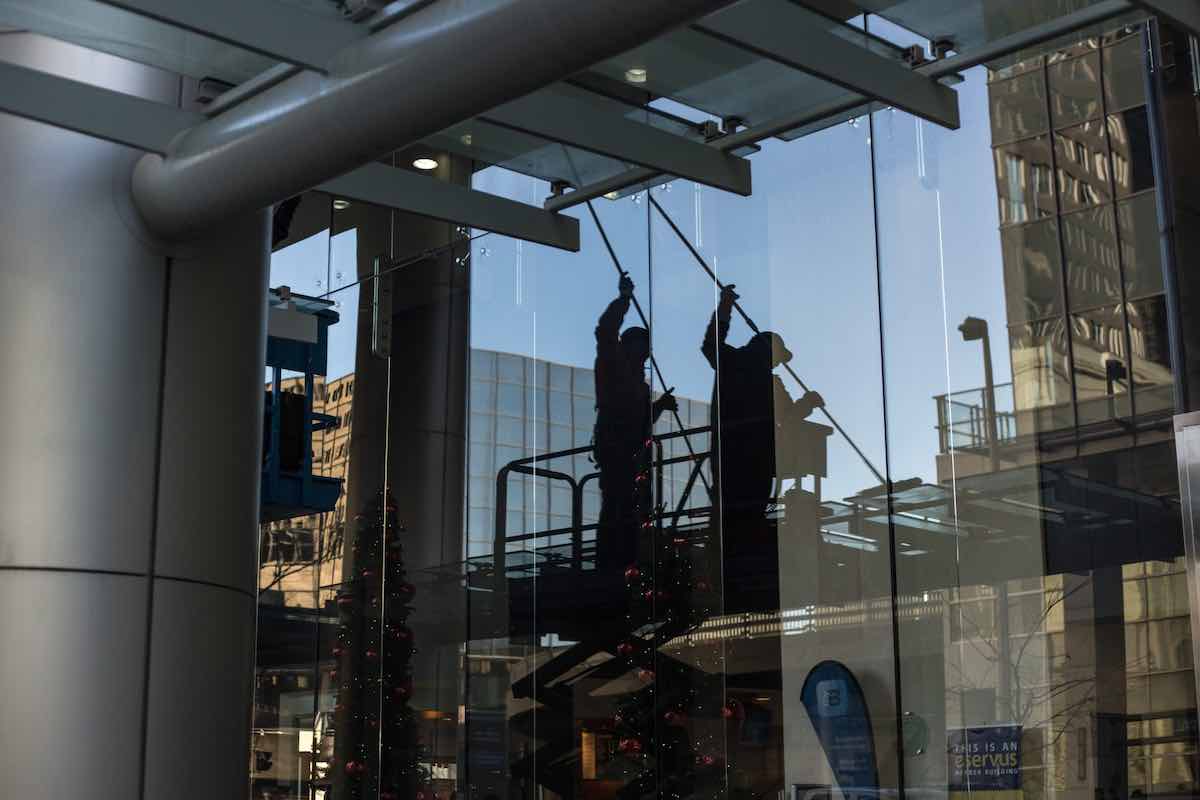 Image credit: Priscilla Du Preez via Unsplash
Should you start a cleaning business?
Analyzing revenue and expenses to determine profitability is important. Overall, if you have the skills, budget, and business know-how to do it, starting a cleaning business is very profitable. So long as you have a flexible and intelligent business plan and maintaining a positive social media presence, running a cleaning business sets you up for success.
Commercial Cleaning Business FAQs
How much money do you need to start a cleaning business?
How much do small cleaning companies make?
How do you find clients for your commercial cleaning business and retain them?
How much money do you need to start a cleaning business?
In most cases, it cost between $2,000-6,000 to start a cleaning business. Factors that can affect this number include:
License and insurance: How much you pay for business registration will depend on whether you are an individual entrepreneur or a limited liability company (LLC). For the former, expect to pay between $40-60 for a license, while the latter costs between $100-500. Depending on where you source your insurance, you pay anywhere between $550-3,500.
Equipment: When starting out, equipment like a mop, broom, bucket, disinfectant, power washer, vacuum, wipes, and more are essential. Depending on what tools you want to prioritize, equipment costs can add up to $500 or more.
Fleet: Depending on how many vans you choose to maintain, expect to pay between $5,000-35,000.
Employees: Perhaps one of the most significant expenses you should expect to cover is employee wages. Most independent contractors charge between $25-40 an hour, which may vary depending on whether you hire your employees on a part or full-time basis.
Marketing: Marketing does not just involve your social media presence. For a startup, it involves budgeting for a logo, website, and other branding materials.
How much do small cleaning companies make?
On average, small cleaning businesses make anywhere between $35,000-50,000 a year. As your business expands, you make a more sizable $100,000 a year. Your earnings will ultimately depend on whether you have a consistent stream of customers and are managing your resources well.
How do you find clients for your commercial cleaning business and retain them?
If you are new to the cleaning industry, finding and retaining customers can be daunting. As much as possible, don't bite off more than you can chew. Start with a small, dependable number of customers and eventually work your way up to more.
One of the best ways to acquire and maintain regular customers is to take advantage of social media. Use platforms like Facebook and Instagram to post photos of your work, engage with potential clients, and provide updates.
Another way to garner customers is to incentivize them. For existing clients, consider establishing a referral program. After all, new customers are more likely to trust existing ones. Alternatively, give new customers a first-time discount or engage them in a sign-up giveaway.
Finally, you'll want to build your professional network by attending conventions or networking events. Maintaining helpful connections furthers your career.
In conclusion
Through this comprehensive guide, we hope we've provided an answer to the question "How much does a cleaning business make?" With the right business mindset, skills, and goals, starting a cleaning business is a profitable journey.
Make the process even simpler with Method Field Services, a complete CRM software that helps you track tasks and clients.
Image credit: Aumnat via Adobe Stock