The best free work order template

A free template as well as a look into what an effective work order form is.
A good work order template can save your business a lot of time when it comes to scheduling, dispatching, and completing jobs.
You'll find a free template in this guide, as well as a look into what an effective work order form is.
What is a work order?
A work order is a necessary form for any growth-focused business. It's used by field service businesses to keep track of tasks involved with completing a job.
It helps you manage your jobs and gives a clear picture of what materials, team members, and timelines are required to get the job done.
You can easily see what needs to be done, which:
Saves your business time.
Ensures your crew shows up with the right equipment.
Keeps customer satisfaction high.
Prepares you for any changes needed in your workflow.
Why is it important to use a work order template?
A work order template helps you organize all the elements that go into completing a job. This includes:
Labor costs and material costs.
Customer contact info.
Detailed descriptions of job specifics.
The actual cost of the job as well as any additional charges for custom work.
Other details that will help your business get the job done.
Having a work order template for your business is key for excellent customer satisfaction and achieving a high job completion rate.
What's more, is that a detailed work order template can make collecting deposits and creating invoices a smoother process — which means you get paid faster.
Some businesses create work orders in QuickBooks to simplify their quote to cash flow process but trust us when we say that's not your best option. Here's why.
To create a QuickBooks work order, ample customization is needed. So it's hard to meet your work order needs in QuickBooks without workarounds or custom code.
Instead, it's ideal to use a work order template or (even better) use work order solutions that integrate with QuickBooks to minimize your admin work.
Free work order template
Here is a free work order template PDF that includes all you need to complete a job to get you started.
This free work order template is a great starting point for improving the efficiency of your sales cycle.
Beyond this, you can explore other work order form options like Method:Field Services, which offers easy work order creation and other features to improve job scheduling and invoicing.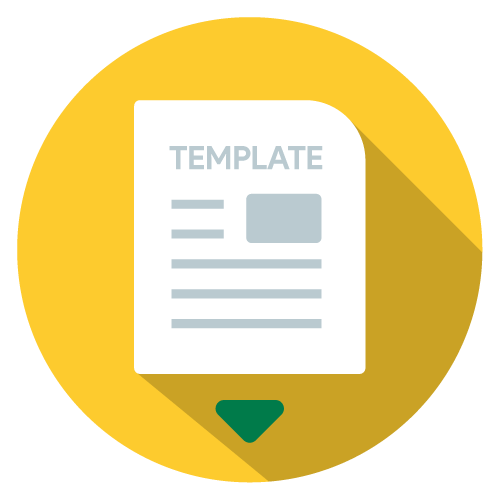 The benefits of using work order templates
Faster work order creation
While every job is different, some job information is essential for every work order and can be easily automated.
Your work order format should automatically have your company's information in every template. Not only does this save you and your team a lot of time, but it will reduce the chance of inaccuracies and customer confusion.
Quick work order to invoice workflow
The best part of an effective work order is that you can quickly create an invoice from a work order and get paid faster.
If you want to take your work order template to the next level, you can sync QuickBooks to a work order software solution like Method:Field Services to quickly source job information.
Using software like Method:Field Services allows you to transform work orders into invoices quickly and with accuracy. The best part is that your customers can then pay their invoice with the click of a button.
All of this information is then synced in real-time to QuickBooks for easy bookkeeping and payroll.
More accurate data collection
Accuracy is something that you want to have a solid relationship with when creating work orders.
Your free work order template lets you find that some areas can be permanently filled out for every work order. One section is the form field labeled company name and address.
A work order template makes data collection more accurate because you and your team won't forget to input critical job information. Every required form field is visible on all work order templates.
Simpler project management
Having all your work orders in the same format greatly improves your work order management system.
You don't have to worry about forgetting any important information because everything is right at your fingertips.
With a simple work order template, you can focus on growth and adding value to your customers instead of spending precious work hours on manual admin tasks.
Beyond this, the time taken to deal with unorganized paperwork doesn't add value to your business. An efficient work order template, along with a service order tracking software like Method:Field Services, greatly improves your job scheduling and dispatching.
Recap: Work order management best practices
Here's a rundown of the benefits a work order template can bring to your business:
Minimize admin work, saving you valuable work hours.
Reduce inaccuracies and customer confusion.
Simplify job scheduling and dispatching.
Get paid faster with quick work order creation.
See how you can take your work order template to the next level with Method:Field Services.
Image credit: Gorodenkoff via Adobe Stock