Free mechanic work order form and Excel template

Learn why work orders benefit your business and how to create one.
Wouldn't it be nice if your customers stayed ahead of car maintenance? Unfortunately, our investigation demonstrated that this isn't the case for most in the auto industry.
As a mechanic, you know that scheduled maintenance is ideal, but many customers don't contact you until there's a problem with their car. This makes your day-to-day schedule unpredictable.
Thankfully, as indicated by our tests, mechanic work orders keep your business grounded. Whether you like spreadsheets or prefer QuickBooks work order forms, work orders can:
Keep you organized.
Increase your team's productivity.
Ensure customer satisfaction.
Keep reading to learn why work orders benefit your business and how to create one. Better yet, you'll get a free mechanic work order form template that you can start filling out right away!
How to create a mechanic work order form
Since work orders are an important part of your business, it's worth becoming an expert on how to create them. But there are a few steps to cover before you get started on your work order.
Before creating a mechanic work order for a new job, here's what to do first.
1. Make the call: Maintenance or repair?
Based on our firsthand experience, you can split most auto service jobs into two categories:
Scheduled or preventive maintenance.
Auto repair services.
Scheduled maintenance services are relatively predictable until you find an unexpected issue while servicing your customer's car. This means you usually have more notice to create your work order.
Maintenance services include:
Oil changes.
Winter tire installation.
Wheel alignment.
On the other hand, auto repair jobs are usually last-minute customer requests based on a new issue with their vehicle. Your customer may initiate the request one of three ways:
Make an appointment.
Have their car towed in.
Show up unannounced.
Timing is often tight for the latter two options, so you have less time to create a work order. However, you should still complete it quickly to ensure customer satisfaction.
Under these circumstances, a service order template speeds up the process.
Regardless of the nature of the job, if you start with a mechanic work order Excel template, you can easily customize it to suit any job.
2. Inspect the vehicle

No matter what your customer tells you the problem is, you must have one of your techs properly inspect the vehicle.
An inspection gives you a better idea of the state of the vehicle and the scope of the job. You may even find issues that your customer was unaware of.
What's more, an inspection lets you create an accurate estimate to present to your customer.
3. Create an estimate
Before your tech gets to work, make sure that your customer agrees with the details of the job, especially the price.
You often hear stories from drivers about when they brought their car to the mechanic for one issue and were told that their car actually has several issues that need fixing. This results in a higher bill, and the customer frames the mechanic as the villain.
Well, you know from experience that this is usually due to the driver's neglect when it comes to regular vehicle maintenance. When you present the estimate to your customer, be sure to walk them through why their car needs the work you recommended, as well as costs.
4. Create a work order
Once your customer agrees to an estimate, you're ready to create your service order and have your tech get to work.
As per our expertise, your work order should have your estimate's information and a few more key details. Let's look at what to include in your mechanic work order forms.
Breaking down the repair order: What to include
The goal of your automotive work order is to:
Explain the details of the job.
Keep track of job progress.
Ensure that your team and customer are on the same page.
For this to happen, it's important to include complete and accurate information in your work order.
To help you out, here's a list of what to include in your mechanic work order.
1. Contact information
First, you must double-check that everyone's contact details are correct on your work order form. This includes:
Your business information.
Customer details.
The name of the tech assigned to the job.
Drawing from our experience, if anything is incorrect, you risk delays and an upset customer.
2. Car information
If you have a booming business with a team of technicians, the chances are that there are several vehicles in your shop at a time.
Your tech needs to be able to identify the car assigned to them, and they'll look at your mechanic work order to do so.
To avoid confusion, make sure that you include the essential information for the vehicle, such as:
Make and model.
Year.
VIN number.
3. Required repairs
Once your technician identifies the car, they need to know what to work on.
In this section, provide a detailed description of the work that needs to be done, so that your tech can efficiently complete the job.
4. Parts needed
If your customer has recently been in a car accident, or if they tow their car into your repair shop because it didn't start, chances are that their vehicle needs new parts.
Through our practical knowledge, a key aspect of your job as a mechanic is to identify and locate the parts that your customer's vehicle needs. Create a list of required parts for the job and add it to the work order.
Make sure to include the price for each part in your work order.
5. Labor costs
Most auto repair shops have pre-determined prices for specific tasks and charge a flat rate.
Based on our observations, this is the easiest way to present labor costs on your mechanic work order form — whether you pay your employees an hourly rate or have them on salary.
The flat rate you choose is determined by the average amount of time that job takes to complete. It's even better if you have a skilled technician who can beat that time.
6. Total cost
Once you've figured out all costs associated with a job, tally it up and present the total cost to your customer.
This is the part that your customer cares about the most, so make sure it's apparent in your work order. Don't forget to add the cost of any additional services, such as cleaning services.
7. Customer signature
Once you finish the job, it's a good idea to capture your customer's signature on the work order to confirm that they approve of the completed job. This is the final step before presenting them with an invoice.
Now that you know what to include in your work orders, it's time to create your own. Luckily, you don't have to do it from scratch.
Free! Mechanic work order Excel template
To save time, ensure consistency, and increase productivity, use a work order form template to avoid creating new service orders from scratch.
A mechanic work order Excel template is a great option, but you can also create one in Google Sheets. In fact, after putting it to the test, we have one for you ready to go!
Here is a free work order form to get you started. All you have to do is download your copy, customize it, and get to work.
But why stop there? There are several other ways to simplify the work order process to enhance your auto repair business, such as:
Pulling data from QuickBooks into your work orders.
Automating recurring work orders.
Converting your work order into invoices.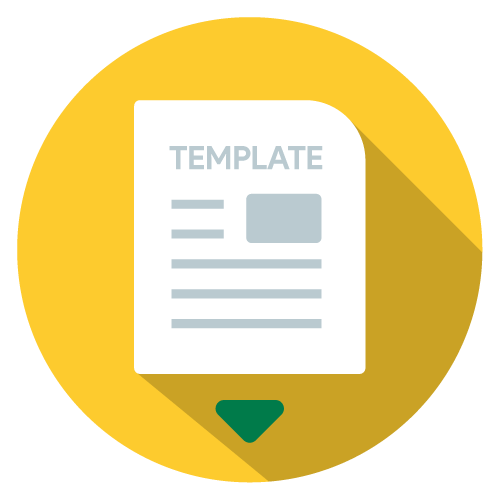 Recap: The value of mechanic work order forms
Work orders play a crucial role in your business operations. However, spending too much time creating them is counterproductive.
Luckily, our findings show that a mechanic work order Excel template speeds up the process and ensures that the job is done right.
A mechanic work order template is a good starting point, but field service software provides end-to-end results for your service order workflow.
Learn how to make work orders easy with a free demo of Method:Field Services.
Image credit: Chevanon Photography via Pexels