Free auto repair work order template
Get insight into solutions that will take your automotive work order to the next level.
Automotive businesses, including yours, have to rethink their operations to stay competitive. Especially when customer expectations on quality, speed, and service rise. In order to thrive, your automotive work order process needs to be seamless.
The best way to do this is with an auto repair work order template. With this tool in hand,  your automotive shop can:
Save hours in your week.
Make your customers happier.
Get you paid faster.
In this guide, you'll get a free auto repair work order template download as well as insight into solutions that will take your automotive work order to the next level.
The benefits of an auto repair work order template
There is a long list of benefits for an auto repair work order template. After reading this guide, you may realize that you can fix many of your auto shop pain points with a custom automotive work order.
Minimize surprises during auto repair
Auto repair jobs require steady attention to detail. To succeed in this industry, you need an auto repair work order template with a detailed outline of what to do for each job.
With a template in hand, you:
Minimize surprises during auto repair jobs.
Keep your shop on schedule.
Can take on more jobs.
Gain an in-depth understanding of the vehicle and your customer
Automotive repair service workers are human and can't memorize every detail in life. That is why it is beneficial to have an auto repair work order template that includes the information you need to complete a job.
Not only will this save you hours, but it also shows a level of professionalism that will attract customers back to your company every time.
Decrease tedious admin work
There's a reason "time is money" is a well-known business phrase.
Spending valuable hours manually doing admin work halts your business's growth. With an auto repair work template, you can easily find:
Customer details.
Job information.
Materials costs.
Billable hours for an automotive work order.
You can use the time saved by using a mechanic work order to focus on marketing efforts and grow your business
Free! Auto repair work order template download
You're probably thinking now that an automotive work order sounds like a great form to invest time into.
Here is a free auto repair work order template download to make sure your business starts on the right foot.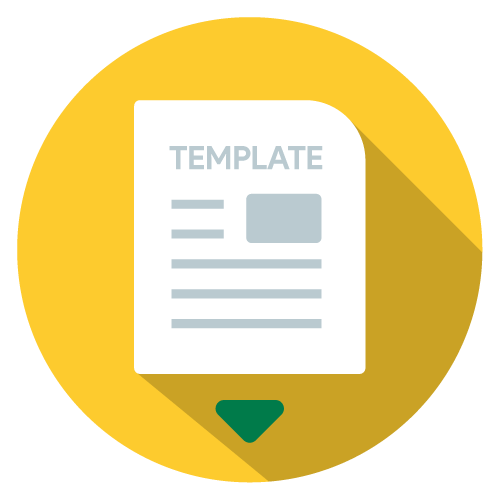 Get your copy
The value of using software for your automotive work orders
Did you know you can enhance your customer's experience with automotive business management software from beginning to end?
A software solution simplifies tasks like completing a vehicle maintenance work order form and tracking billable hours. What's more, you can use automation tools for everything from job scheduling to customer communication.
Beyond this,  the benefits of using auto shop management software are:
Detailed customer information — This makes it easy to serve repeat customers and personalize each visit to your shop.
Flexible invoicing payment options — Get paid faster by getting invoices to your customers online.
Powerful job scheduling tools — Schedule service operations to keep your team and customers updated on repair jobs.
Accurate parts and inventory tracking — Keep track of automotive parts, so you always have what each job requires.
Key features to look for in automotive work order software
Ticketed maintenance
One feature to have on your radar is a work order ticket system that you can use for scheduling and job numbers.
Some auto repair software includes a ticketed maintenance system that allows customers to submit maintenance requests online. This is handy as it speeds up repair times and boosts customer satisfaction.
The ticket system will attach an original number to a job. and then it will be assigned to an auto repair service worker.
This is an essential feature because it will keep more jobs coming in for your growing business.
Asset resources
Another area to consider when looking at auto repair work order software is asset resources.
A big part of automotive work order programs is managing repair equipment and lifts. A record of these assets is kept in the software to make it simple for technicians to access this data when performing repairs.
Your auto maintenance staff spend less time searching for tools and equipment and more time doing actual repairs with the right software in place.
Reporting
A final feature of many work order management solutions is reporting capabilities.
The ability to generate reports based on the status of a given asset helps you monitor performance and identify trends. For example, if reports show that one service is more in demand than others, you can put your sales and marketing efforts into that service to get new customers.
On top of this, reporting can help you with predictive maintenance for your assets. This data-driven approach is one of the best ways to prevent downtime and mistakes. What's more, it ensures you stay on schedule for future jobs and fulfill your revenue goals.
The 5 best automotive work order management software
Method:Field Services has the best integration with QuickBooks for auto repair shop owners. This solution makes managing your sales, accounting, and job information simple.
With Method:Field Services, you don't have to deal with hours of double data entry. Instead, you can sync with QuickBooks Desktop or QuickBooks Online to update data between your accounting and service management software.
This allows you to sync customer details and job information from QuickBooks — which means no more time wasted on double data entry. You can also convert estimates into work orders and invoices in a few clicks to shorten your sales cycle and get paid sooner.
Beyond this, Method has an easy-to-use mobile app that allows you to capture customer approval with on-job e-signatures.
An auto repair management software like Method:Field Services helps you with:
Job scheduling. Start and finish jobs efficiently with scheduling tools that account for your job needs and time frames.
Flexible pricing that scales with you. Method:Field Services start at $15 per month.
Solutions that meet your needs. Method:Field Services allows you to create a customizable field service solution for tasks specific to automotive repair jobs.
Fantastic customer support. The Method team offers exceptional customer support and can help you create a personalized auto repair management system.
Get started with the #1 solution for those using QuickBooks with your free no-commitment trial.